TRANSCRIPT: Miss Universe 2022 Top 5 Q&A Segment
Here is how the Top 5 delegates performed at the Q&A segment
As the 71st Miss Universe competition inched closer to a memorable finish, the Top 5 delegates were named, and they went through a Q&A challenge to help determine their fate in the competition.

As the audience always anticipates the question and answer portion in every Miss Universe coronation night, delegates seem to deal with a nerve-wracking experience every tick of time, but beaming with wisdom nonetheless.

The Miss Universe 2022 Top 5 candidates are:
Amanda Dudamel of Venezuela
R'Bonney Gabriel of USA
Ashley Cariño of Puerto Rico
Gabriëla Dos Santos of Curaçao
Andreína Martínez of Dominican Republic
Read these Miss Universe 2022 delegates' answers at the Top 5 Q&A in the gallery below: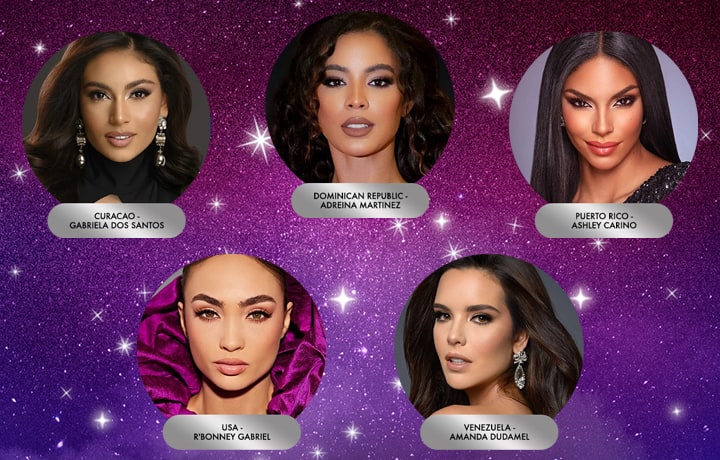 Photo Gallery
Photo Gallery
Miss Universe 2022 was held on January 14 at the New Orleans Morial Convention Center in New Orleans, Louisiana, United States, with a total of 83 delegates making it to the coronation night.
Lead photos from @missuniverse