Check Out Miss Universe PH Gazini Ganados' Pre-Pageant Activities
She has visited charities, brought smiles to children's faces, made new connections, and showcased the best of Filipino design while gaining confidence for the universe's most beautiful night that's happening soon!
Philippines, are you ready?
In two days, Miss Universe Philippines 2019 Gazini Ganados could make history by giving Filipinos their first-ever back-to-back Miss U win when she takes the stage in Tyler Perry Studios at Atlanta, Georgia for the Miss Universe pageant.
The 23-year-old landed in the Southern City a week ago and is in full swing preparing for the big night while making the most out of her first time in the American destination and of course, showing the world the beauty of the Filipino.
Her Instagram feed has been doubling as a digital diary, showing everyone what she's been up to in the past days; so far, she's worked with a non-profit and a hospital, wowed with different outfits by local designers, made new friends, and rehearsed for the competition!
The next big reveal Gazini's fans are waiting for is her national costume piece (last year, Catriona Gray impressed with her ensemble that was essentially a wearable art piece), which she's still keeping a secret! Given Gazini's many Ifugao-inspired outfits that she has showcased in this trip, we wager that her national costume could be en extension of this, or, it could also be an ode to the beauty of Visayan or Mindanaoan cultures and traditions, given Gazini's heritage from both regions.
With anticipation of the pageant about to reach fever pitch, Gazini is likely feeling the pressure to succeed, but with the unconditional support of Filipinos everywhere, we're sure she'll keep her focus, feet planted firmly on the ground, and eyes always on the prize.
As we count down the hours to the big day, we look back at all the pre-pageant activities Gazini has participated in and with her, say, "Pilipinas, laban!"
Scroll through the gallery below to see what Gazini has been up to: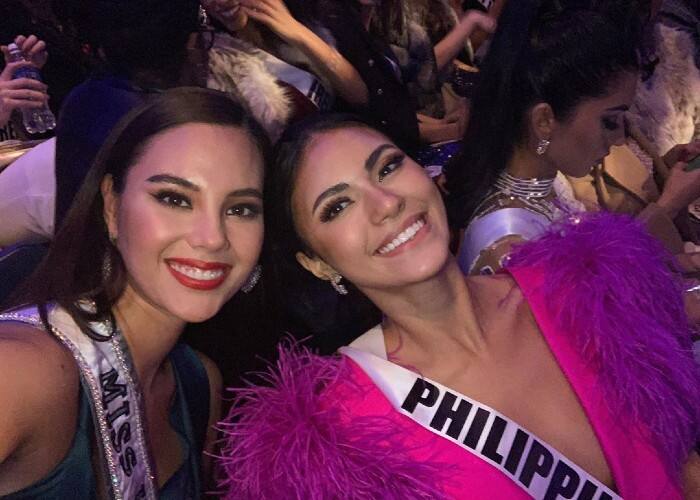 Photos from @gaziniganados