The Top 15 Delegates Who Dominated Miss Universe PH 2021's Casting Video Challenge
Pangasinan's Maureen Christa Wroblewitz, Laguna's Leren Mae M. Bautista, Cebu Province's Steffi Rose Aberasturi, and Masbate's Kirsten Danielle Delavin topped the challenge
Miss Universe Philippines 2021 announced today the Top 15 official delegates who dominated the Casting Video Challenge. Those who made it into the list were determined through the number of votes they received via the Miss U PH app from August 16 to August 20, 11:59pm.
Taking on the challenge's first five spots in this order are Pangasinan's Maureen Christa Wroblewitz, Laguna's Leren Mae M. Bautista, Cebu Province's Steffi Rose Aberasturi, Masbate's Kirsten Danielle Delavin, and Taguig's Katrina Dimaranan.
Other Miss Universe Philippines 2021 delegates who are part of this Top 15 list are San Juan City's Rousanne Marie Bernos, Ilocos Sur's Kamille Alyssa Quiñola, Capiz's Cheri Angel Anne D. Flejoles, Antique's Noelyn Rose Mabuhay Campos, Mandaluyong's Maria Corazon Abalos, Cagayan Province's Gianne Kryssee Tecson Asuncion, Angeles City's Mirjan S. Hipolito, Aklan's Christelle Abello, Cavite's Victoria Velasquez Vincent, and Cebu City's Beatrice Luigi Gomez.
For this challenge, the delegates were asked to submit videos, wherein they're wearing minimal makeup and basic white tops. Its goal is "to showcase their to showcase their natural beauty from all angles." To show a bit of their personality, they were also asked to briefly talk about what makes them happy.
Check the gallery below to see the photos of the 15 delegates who topped the Casting Video Challenge: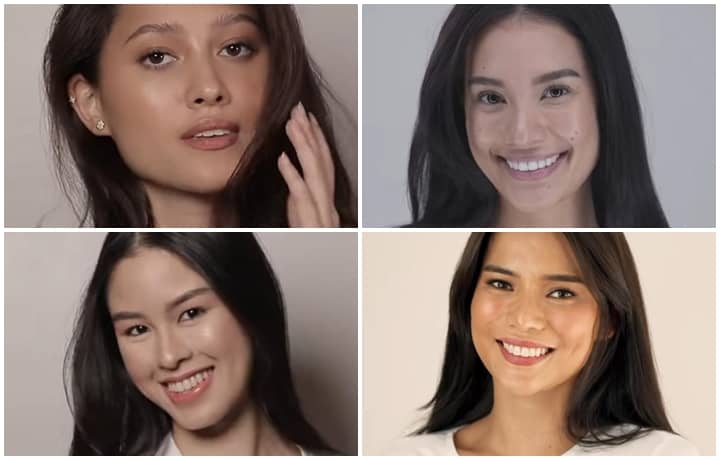 Photo Gallery
Photo Gallery
The next thing to look forward to in Miss Universe Philippines 2021 is the announcement of the Top 50 delegates.
Last July 19, Miss Universe Philippines introduced the 100 official delegates this year, who participated in the Headshot and Video Introduction Challenges. Including votes from those two challenges and the MUPH Organization, the Top 75 delegates were selected and announced via a swimsuit pictorial released last August 8. After which, they participated in a Runway Challenge, followed by the Casting Video Challenge that brought each of these aspiring beauty queens closer to the Top 50.
The Miss Universe Philippines 2021 coronation night will be held on September 25.
Get your KTX Season Pass now.
Photos from Miss Universe Philippines app