Transcript: Miss Universe Philippines 2021 Top 5 Q and A Portion
Read the Top 5 delegates' answers here!
Miss Universe Philippines 2021 is now over! New phenomenal queens were named during the coronation night held on September 30 at the Henann Resort in Bohol province.
28 delegates competed for the coveted crown and title at Miss Universe Philippines 2021's The Coronation event. This roster was then trimmed to Top 16, Top 10, and finally, Top 5. Click here to read more details about how the event unfolded.
The Top 5 delegates went through the Q & A portion, and each of them was given 30 seconds to answer questions ranging from their Miss Universe Philippines journey to how they can inspire others.
Check out the gallery below: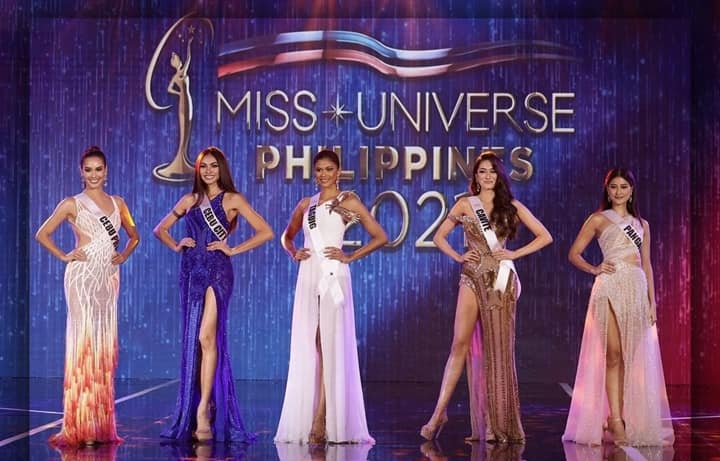 MUPH 2021 - Top 5 Q&A
At the end of the coronation night, Cebu City's Beatrice Luigi Gomez was named Miss Universe Philippines 2021, with Katrina Dimaranan (Taguig) as MUPH Tourism, Victoria Velasquez Vincent (Cavite) as MUPH Charity, Maureen Christa Wroblewitz (Pangasinan) as 1st Runner-Up, and Steffi Rose Aberasturi (Cebu Province) as 2nd Runner-Up.
Congratulations to these delegates!
Photos from @themissuniverseph