Miss Universe Philippines 2022's Final 32 in National Costumes
The theme of this year's National Costume Presentation is habi (weaving), and this fashion spectacle was filmed at Calle Crisologo in Vigan, Ilocos Sur
Miss Universe Philippines 2022 live-streamed its National Costume Presentation on April 26 via Tiktok. Filmed in Vigan, Ilocos Sur, the pageant spectacle, whose theme is HABI (weaving), aims to promote the Philippine textile industry and highlight world-class craftsmanship. The stunning creations were modeled by Miss Universe Philippines 2022's Final 32 delegates at the famous cobblestoned-street heritage site Calle Crisologo.
The Miss Universe Philippines (MUPH) organization shares, "[The Philippine textile industry] represents the rich stories and craftsmanship of different tribes and communities throughout the archipelago. It is part of the fabric of our national identity. Aside from promoting our tourism, the Miss Universe Philippines Organization also aims to promote and put forward Filipino textiles and weavings because these are treasures we can't afford to lose. This is an industry we want to continue and help strengthen."
We are not just in awe of the beauty and elegance of this year's Final 32 delegates, but also the vision and talent of the designers who worked so hard on the national costumes. As always with this segment in a Philippine pageant, it's great to see different interpretations to the classic, traditional terno, which several delegates at this year's Miss Universe Philippines edition exquisitely showcased. Some took the more adventurous and experimental route by breathing new life into traditional designs through more modern and edgier silhouettes.
Check out the gallery below to see Miss Universe Philippines 2022's Final 32 delegates in national costumes and find out the designers for each ensemble: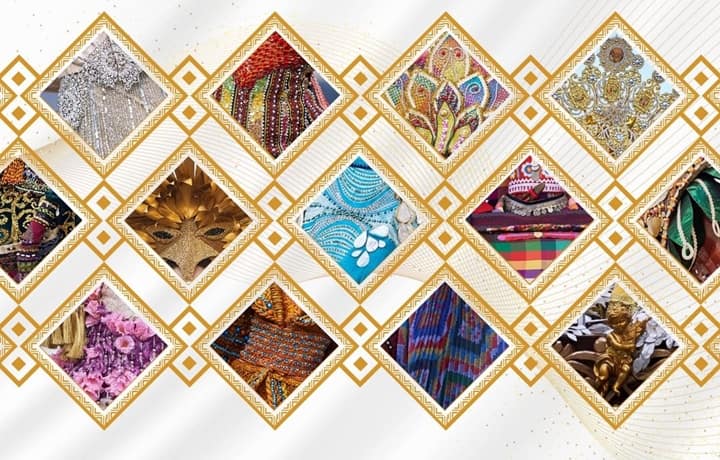 Photo Gallery
Photo Gallery
Miss Universe Philippines 2022 will hold its coronation night this April 30 at the Mall of Asia Arena, where Beatrice Luigi Gomez will crown her successor.
Which national costume is your favorite?
Photos by @rapyuphotos via @themissuniverseph