These Uniquely Beautiful Queens Look Back On Their Miss Universe Philippines 2022 Journey
We asked them what their biggest takeaway from this pageant journey is. Read their thoughts about it
Miss Universe Philippines 2022 held its coronation night last April 30, where Pasay City's Celeste Cortesi won the coveted title and crown and was named Miss PLDT Home.
Joining her in the Top 5 are Makati City's Michelle Marquez Dee (MUPH 2022 Tourism), Bohol's Pauline Cucharo Amelinckx (MUPH 2022 Charity), Misamis Oriental's Annabelle McDonnell (MUPH 2022 1st Runner-Up), and Taguig's Ma. Katrina Llegado (MUPH 2022 2nd Runner-Up).
The five queens recently participated in a virtual media round table with PLDT Home, where they talked about the lessons they've learned during the competition, the advocacies they're championing, as well as the connections they've built throughout their Miss Universe Philippines journey.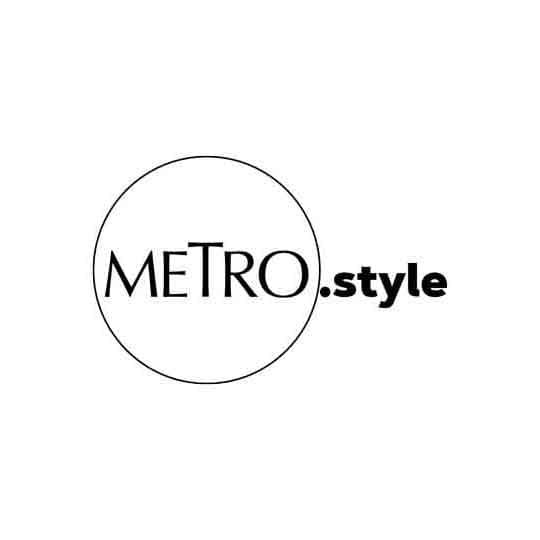 The Miss Universe Philippines 2022 Top 5 delegates with Miss Universe Philippines 2013 Ariella Arida at the virtual media round table with PLDT Home
During the online event, Miss Universe Philippines 2022 Celeste Cortesi talked further about her winning answer to the final Q&A. She was asked: If you could stop time for a day, how would you spend it? "If I could stop time, I would spend it with my family, especially [my] mother. It's been two years since I haven't spent time with my family because they live in Italy, and I came here in the Philippines just by myself. If I had a chance to spend one day, I would definitely be with my mom, and I would just tell her how much I love her and I miss her."
Celeste shared, "[My mother has] been so supportive during this journey of Miss Universe Philippines that I can just only say thank you to her. She's been doing many sacrifices, for me, my sister, for the whole family in the past. Now, I just kind of wanna give back to her in the best way I can."
During the PLDT Home virtual media round table, we asked these queens what their biggest takeaway from their Miss Universe Philippines journey is. Read on for their answers:
Miss Universe Philippines 2022 Celeste Cortesi
"It would really be the sisterhood for me. I don't think I would be able to face this kind of experience if I didn't have friends and build relationships and friendships with them. I know that, as I said earlier, it is a competition, but if there's something that will always remain with you, it's the friendships you build inside the competition. And I'm just so glad that I got so close, as I said earlier, to Katrina and Michelle, because I remember when we were backstage, everytime before going out, we would always hug each other, we would always talk to each other and we would always say that we're so glad to be there together, to share this experience together. I know that this kind of friendship will always stay with us. It will always last… and I'm really looking forward to that... I would say that's one of the things I'm most grateful [for], the friendships I built inside the competition."
Miss Universe Philippines 2022 Tourism Michelle Marquez Dee
"Of course, there are so many things that I've taken away from the pageant, not just the sisterhood, but really just the overall experience. I've realized that it's so important to take risks, especially coming from another pageant. It put a lot of pressures and insecurities to perform, but at the end of the day, as long as you put your best foot forward and really just give your all, then you become a better version than you were yesterday. That's something that I live for, that feeling of progress, that feeling of conquering my fears, and just always being a better version. Miss Universe is the biggest competition, not only here, but in the universe rather, and it took a lot for me to actually join…and I wouldn't change a single thing about it."
Miss Universe Philippines Charity Pauline Cucharo Amelinckx
"One of the main takeaways that I had joining this pageant again is actually similar to Michelle's, but the greater the risk, the greater the reward. It's not just what you gain yourself in terms of your own growth and everything, but like Celeste mentioned earlier, the sisterhood you gain is amazing and also something that, I guess, one of the greatest gifts this pageant can give us. But then another takeaway that I also realized and something that I've been trying to apply also is, 'Always let the voice in your head be kind,' especially when the outside voices of other people are mean. It's a challenge to be your own greatest supporter when you're joining a pageant or when you have any other challenges in life. As long as the voice in your head is kind, you know that there's this one person—even if it's yourself—who will always support you and be your greatest cheerleader to push you into the right direction for growth."
Miss Universe Philippines 2022 1st Runner-Up Annabelle McDonnelle
"Believing in yourself factors in the success that you have afterwards. It doesn't matter where your coming from or what background you've had the pleasure of having, as long as you believe in yourself and the hard work that you put in. Have faith in yourself. That's just the most important thing… in a pageant, you just have to be there for yourself. But I also have to insist, the sisterhood… growing up, I didn't have any siblings, but now, I have so many of them. I'm really, really grateful."
Miss Universe Philippines 2022 Ma. Katrina Llegado
"I definitely agree with all of my sisters, but for me, it would really be a beautiful transformation of myself. I agree with Pauleen that there's a lot of noise. Of course, we put ourselves in the spotlight. As a public figure, there's a lot of criticism, and I'd like to address that this really affects us, queens, and it's really important to be strong and be your number one fan despite all the struggles, of all the noise outside, you have your validation first by yourself. So that's my big takeaway, be strong and having that beautiful transformation after the pageant."
Lead photos from @themissuniverseph and Pexels