Look! This Pinay Visited The North Korean Village Set In "Crash Landing On You"
We're green with envy—as green as Capt. Ri's military uniform!
It's every K-Drama fan's dream to visit his or her favorite shows' filming locations. Some fans even create their South Korea itinerary specifically around the notable spots in these well-loved dramas. Ever since we got hooked on the trending K-Drama Crash Landing on You, we've always wondered where they shot the North Korea scenes (because, obviously, they cannot actually shoot there)—now we know where, thanks to South Korea-based Pinay Imee Aresta-Lee whose Facebook page is called Mee in Korea.
She, along with her Korean husband and their baby, recently visited the North Korean village setup that was used in CLOY. She's been posting about her experiences in South Korea on social media ever since she moved there two years ago. And for this CLOY set visit, she made sure to treat her followers to lots of photos from the village, including ones inside Capt. Ri Jeong-hyeok's house!
On how this CLOY fan found this location, Imee shared with Metro.Style, "Last February 10, I saw a Korean man post a picture of this village. So, I asked him about the address. I showed it to my Korean husband but he said it's very far. The next day, he asked me if I wanted to go there."
This filming location is in Taean, South Korea (141-1, Janggok-ri, Gonam-myeon, Taean-gun, Chungcheongnam-do, to be exact). It's just about three hours away from Seoul. To get there, Imee shared that one should take a bus from the Seoul bus terminal in Gangnam, with Taean as the destination. From Taean bus terminal, one may take a bus or a taxi going to Moseokwon pension house. From there, one must walk to get to the village. "Medyo malubak ang daanan papunta sa setup village. Bawal pumasok ang sasakyan kaya maglalakad lang talaga."
Before this North Korean village was created for the K-Drama, it was just a plain space at the back of a pension house. Imee describes the location, saying, "It's like a countryside. You can see a farm and a lake nearby... When we visited the place, I saw Koreans touring as well. There are no shops near that place. It's a little hard to commute going there."
Imee is a big fan of Crash Landing on You (she thinks it's the best K-Drama she's ever watched!), so much so she's planning to visit the other filming locations used on the show, such as the chicken and beer restaurant and the island where Yoon Se-ri, Capt. Ri, and the four North Korean army officers had their picnic.
See more of Imee's photos in Crash Landing on You's North Korean village setup in the gallery below: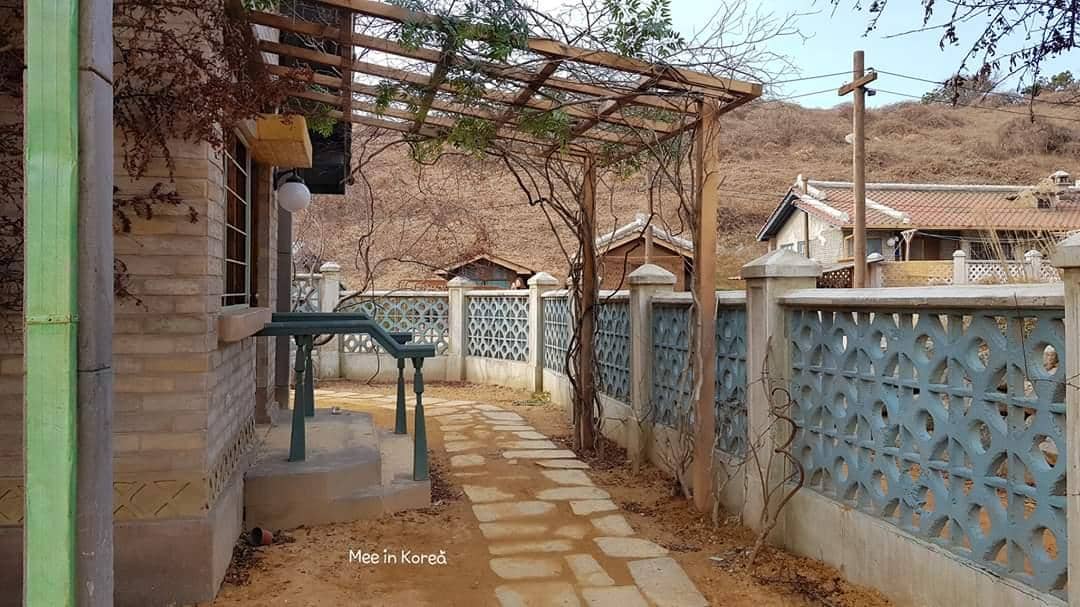 However, according to Imee, the village has been closed as of yesterday. We're hoping that, with the success of this Netflix original series, they will re-open it and make it a tourist destination, complete with CLOY souvenirs and merchandise!
Hey, that's not far from happening. Back in 2014, popular K-Drama My Love from the Star (starring Kim Soo-hyun as Do Min-joon and Jun Ji-hyun as Cheon Song-yi) had a massive exhibit wherein their filming locations were recreated. It was initially housed in Dongdaemun Design Plaza but was later moved to Kintex (Korean International Exhibition Center). The exhibit was open to everyone until August 2015.
Trivia: Crash Landing on You and My Love from the Star were both written by screenwriter Park Ji-eun!
Check out the gallery below for photos from my experience in My Love from the Star's exhibit: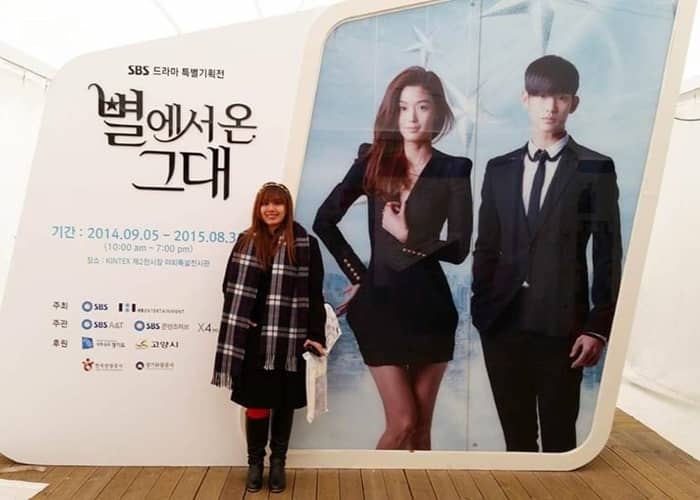 Photographs courtesy of Mee in Korea (Crash Landing on You) and Grace Libero-Cruz (My Love from the Star)