EXCLUSIVE: Rachel Peters Talks To Us About Spending Seven Months Of Quarantine In Cam Sur
Check out the highlights from her Metro Chats interview!
Quarantine? More like stuck in paradise.
Rachel Peters, Metro Channel's Beached host and overall beach babe, pretty much lived the dream when she spent lockdown on the sandy white beaches of Camarines Sur with her family, fiancé, and favorite pups—for seven whole months.
Thinking she would be in the province for just four weeks or so in the beginning of summer, Rachel had no idea what she was in for when the health crisis became a serious concern for all of the Philippines (and the rest of humanity, really). But as unprepared as she was, the experience has proven to be one of the most valuable she's had, as it's been for many Filipinos. There are things that only tragedy and hardship can teach you, things that can only come to light when the world goes dark; and for Rachel, nothing has been more important than figuring out how to be of help to local businesses, how to use her strengths and interests for a greater good, and how to really take self-care to heart.
Truth is, it wasn't all pretty sunsets and sipping on coconut water for Rachel in the last seven months; they were tough on her, too, and she certainly wasn't immune to loss and anxiety and a deep longing for things to get better.
Reflecting on how her 2020 has been and hanging onto brighter things to come in the next year, Rachel talks about everything she's learned and unlearned, built and knocked down during this tine in a conversation with our editor-in-chief Geolette Esguerra on Metro Chats via Kumu's FYE Channel.
Check out the highlights in the gallery below: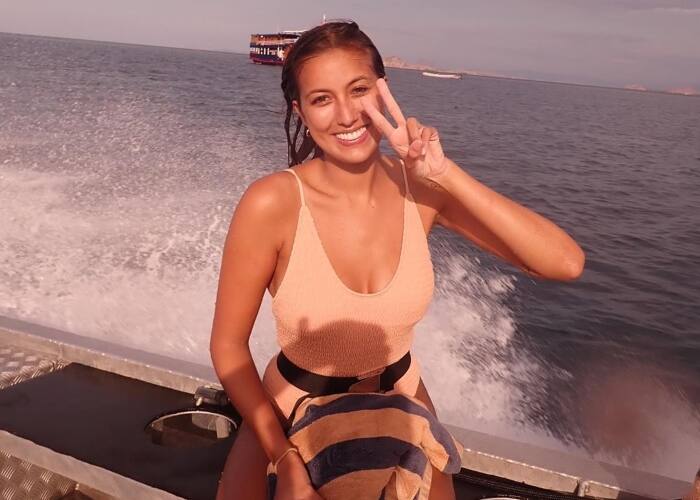 Rachel Peters on Metro Chats
Rachel Peters on Metro Chats
Catch fresh episodes of Metro Chats on Kumu's FYE Channel every Thursday evening.
Photos from @rachelpetersx