Wilcon Depot's Rosemarie Bosch Ong On The Cover Of Metro Society's Anniversary Issue
Defying stereotypes, Rosemarie Bosch Ong, head of Wilcon Depot, redefines business leadership and reveals her working style
Rosemarie Ong, current senior executive vice president and chief operations officer of Wilcon Depot, pens a column for the Property section of The Philippine Star entitled "Rose to the Occasion," and for her maiden column, she spells out her hopes and dreams for her readers: "Your outlook is gained through perception, or in this case, a positive outlook is gained through a good perception coming from beautiful things or the beautiful and practical materials that surround you. Being in the home and improvement/construction industry for so long has allowed me to see different things: unity in color and unity in the purpose of things and the like. Such unity achieved by our senses affects our inner feeling and perception of life, which is why having a home that is wonderfully made and beautifully crafted adds happiness to us as humans... Who says building and construction are for men only? I consider myself the rose among the thorns of this quite challenging industry. I hope women, daughters, wives, mothers, sisters and kumares will be inspired to be their own awesome self in their relationships with their families, friends, colleagues, and society... As a haven of rest, home is where our banks of memories are filled, a place of love and commitment. You are the one responsible for creating your best spaces, where you want to celebrate the simplest and grandest moments of your life."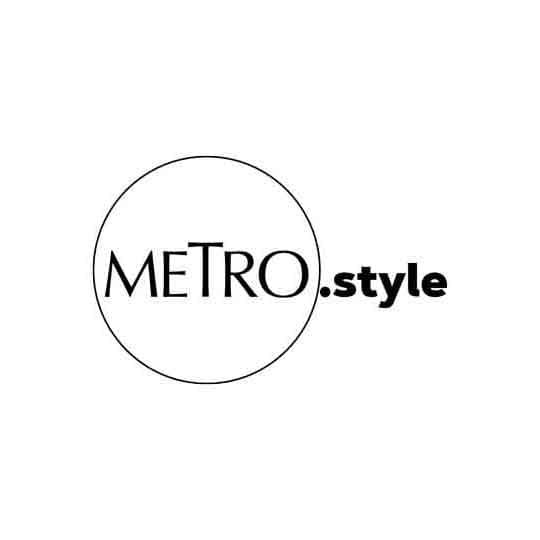 Amidst Icons: In a suite designed by National Artist Leandro Locsin, complete with a massive capiz chandelier that evokes the elegance and presence of other Locsin landmarks such as the CCP and the PICC, and flanked by modern sculpture pieces by Eduardo Castrillo, Rose Bosch Ong is in a rare minute of reverie. "Ask every Filipino OFW, their dream is to build a home for their family. They work so hard, so we are here so that building and buying what they need for their home is hassle-free. We organize what they need, we offer assistance in designing, and that's a free service." | Photo by Seven Barretto
Feeling at home
At the cover shoot, it becomes immediately evident that Rosemarie Ong is a woman of her word. In a room full of people she has just met, she doesn't overwhelm with airs or demands but she instantly connects with those around her. Creating an atmosphere where everyone is comfortable and welcomed comes so effortlessly to her. One of the creative staff decided to wear the corporate colors of Wilcon and she teases, "We can make you a brand ambassador, for our next branch, you and Tessa (Prieto-Valdes) can do the store opening!"'
When our interview begins, she engages makeup artist Patrick Alcober and hairstylist Rick Diokno in the conversation, making them part of the story. "Rick, you're an architect, right? So you know how important it is that materials are durable even if you're trying to achieve a certain look! Especially with young kids, like your daughter?" Though it is her first time to work with Rick, she knows already that he has a young daughter and that his original career was an architect. As she's answering the interview questions, she pauses to admire Patrick's work, and exclaims, "You made my eye bags disappear! If I pose without my glasses and your makeup, how will my friends recognize me?" Even before we get to the interview proper, she asks me about my family as well, and tells the three of us, "...My glam team today, I will never forget the three of you."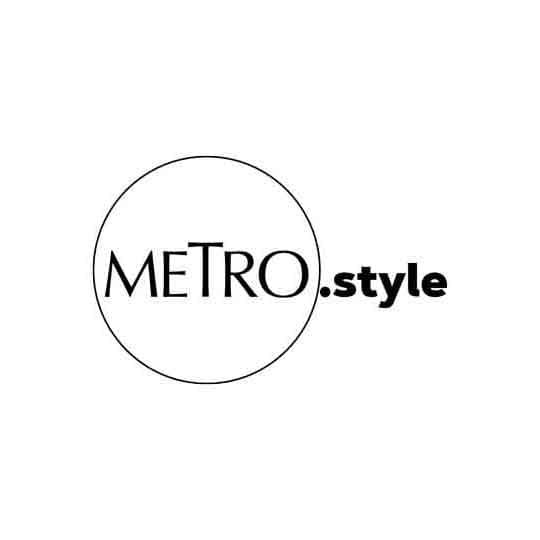 Goals. "By 2025, our goal is to have 100 stores," shares Rose Ong, and it is easy to see that she will steer them towards that goal. On her watch, Wilcon Home Depot has become the go-to source of homeowners, interior designers and architects. She oversaw their IPO, the launching of their foundation and environmental initiatives and this year, launched their online shop. | Photo by Seven Barretto
"We are in the business of fulfilling dreams," she says, when asked to elucidate on what inspires her and brings her joy. "We are helping people to create. We want to help every Filipino be able to build. And to do so affordably but with still the best that the industry can offer. In the past, it was so hard, you had to go to so many different shops, so many different suppliers, now with Wilcon, it's all in one place. Ask all our OFWs working abroad, they will say that their dream is to build a home for their family. So it starts out in their imagination, and they work hard, so hard, and save and then we come as part of making that dream become reality. Since they've already worked hard, we make sure that we give them a hassle-free environment. We organize our merchandise according to need so it's easy to find. We give them a space where they can discuss with their contractors or architects or designers and if they need help with design, we offer that service for free."
This year, Wilcon launched their online shopping service. "We're at the crossroads of physical and digital, it took us about a year or so to develop our online service," she beams with pride as she says this. Then she smiles and tells us of shooting for Metro Home TV, with the show's host and Metro Home editor-in-chief Anton Barretto. "It was so funny, we went ahead to choosing things and I was saying, okay, now, add to cart, add to cart but Anton didn't know how to set up his account so we couldn't add anything to his cart!" This easy banter and her natural warmth are hallmarks of her deep humanity. While it's clear that she loves her job, connecting with people one on one is the true key to her leadership style.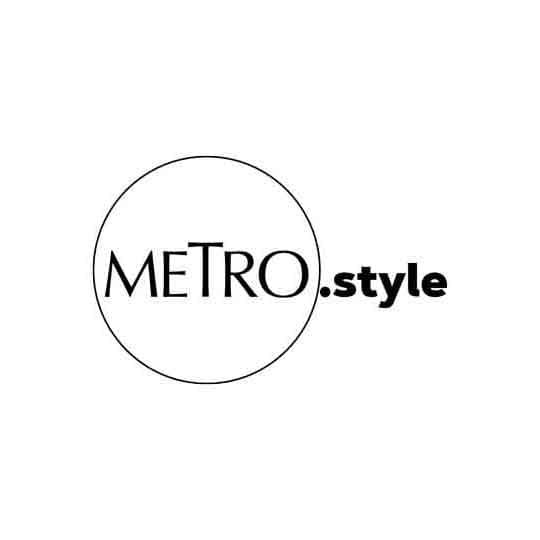 Write on. Rose Bosch Ong called her column for the Property section of The Philippine Star, Rose to the Occasion, and she has certainly done that. She never saw being a woman in the rough and tumble work of building and construction as an obstacle. "From a young age, I was a go-getter. I knew that I wanted to do important things." | Photo by Seven Barretto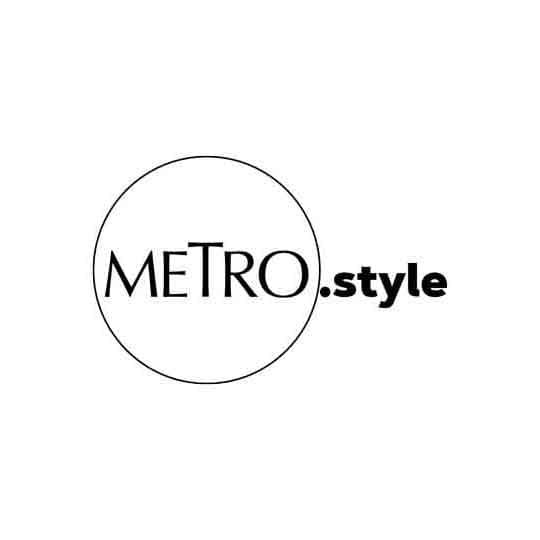 Fine by Design. "Service comes naturally to us Filipinos and that's why retail is still a growth industry. As the head of the Philippine Retailers Association, my board and I really want to bring a better experience to the Filipinos." | Photo by Seven Barretto
She then remembers, "When we were shooting with Anton, he told me about an out-of-town project that he had, it's a wedding venue with a ballroom and a small hotel. He told me, 'We couldn't have finished that project without Wilcon,' and hearing feedback like that, it really gives me joy."
Rosemarie Ong's list of accomplishments and accolades both at Wilcon and beyond is impressive. She was a big part of Wilcon's public listing and aggressive expansion into a company with more than 4,000 employees. She is involved in introducing new brands to the selling floor, the management of all departments including mentoring and training the sales staff, rebranding and marketing strategy, and designing the customer experience in a friendly shopping destination. She juggles this with being the president of the Philippine Retailers Association and member of the Management Association of the Philippines. Despite her workload, she is serene and natural. "I am both a leader and team player," she reveals. "We are in the service industry and so we have to be the ones to show how to serve. When I am interviewing people to be on our selling floor, I make sure that they're happy people, that they are hospitable and welcoming, as most Filipinos are. Service comes naturally to us, so that's why I think retail can still be a growth industry for us."
Asked to elaborate on her mentoring style, Ong says, "As a mentor, I want them to feel free to share their ideas. We tell them that we really want to be the ones to set the standard." As for the Philippine Retailing Association, she shares, "We really want to bring the world to the Filipino consumer. Not just in terms of merchandise, which of course is already getting there, but in terms of the experience.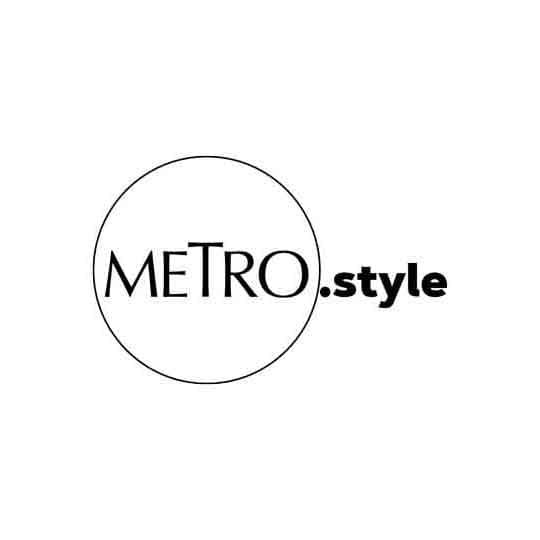 Lead by example. "I am both a leader and a team player," Rose Ong says of her management style. "I want to hear their ideas."
The feels
"I love her vibe," stylist Sidney Yap whispers to me during one of the breaks during the shoot. "She's just being herself and enjoying the moment."
Enjoyment is not a word often associated with high-flying achievers. But Ong has somehow found that life-work balance so craved in today's hyper-connected world. "Actually, my original childhood dream was to be a doctor! Oh my gosh, that was so long ago. But ever since I was very young, I was a go-getter. I knew that I wanted to do important things."
Most non-models or non-actors are self-conscious and quite awkward at photo shoots. But Ong is clearly at home in her own skin. She follows Seven Barretto's instructions, and observes his poses and stances, but in the end, she is just being herself. She compliments Sidney on the clothes and loves the bold colors and timeless styles of the clothes chosen for her. In fact, the shoot ends a full two hours ahead of schedule because the shoot flows so easily.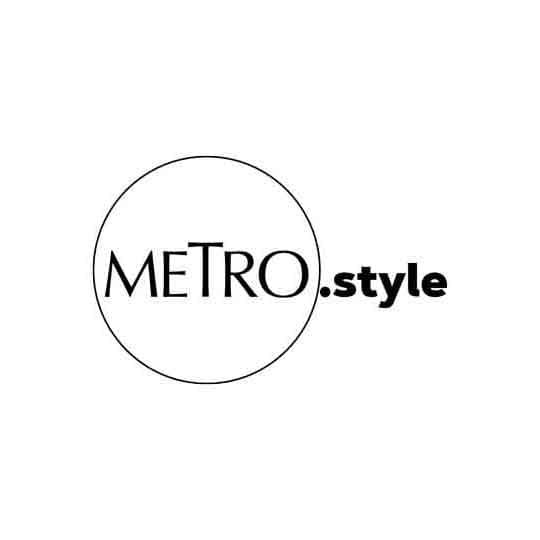 Right and ready. "I like to do socio-civic work, be part of our CSR, I'm also active in my parish. All that brings me joy. And of course, I love it when people come up to me and tell me that they are able to complete their projects because of Wilcon." | Photo by Seven Barretto
When the topic turns to dream homes, and we ask Ong about her own home, she says, "When I was doing my own home, we did it in an Asian contemporary style with some Balinese touches which was so in at that time. I don't think I will remodel soon, but if I were to renovate my house, I would probably do my bathroom. The bathroom fixtures now are so nice, and there are so many choices. As I've heard, the bathroom is life!"
Ong balances her work life with her work for the corporate social responsibility arm, the Wilcon Foundation, and being involved with her parish. "Nothing beats the relaxing time spent with the family. That's what gives me balance, and joy, of course. My son is now abroad for school, so it takes a little more effort to see him."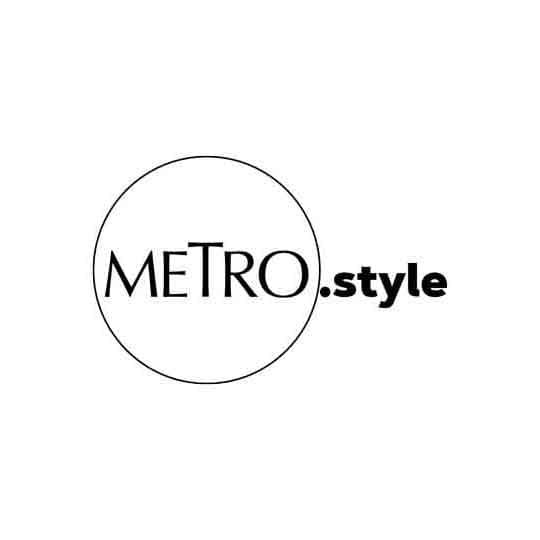 Family time. "Spending time with my family really relaxes me. Of course, my son is now studying abroad, so it's more of an effort to spend time together," says Rose, sharing that she doesn't really believe that work should consume one's life. | Photo by Seven Barretto
Over lunch, though she is herself well-traveled, she asks everyone else for travel and airline tips, always eager to learn from others.
Media and pop culture like to portray successful women as dragon ladies, à la the antagonist in Devil Wears Prada. Locally, there's a lingering image of the woman who has to be downtrodden and embittered so that she will be motivated to succeed. But Rose Bosch Ong has a down-to-earth charm and drive tempered by a human touch. Just as she promised, she wouldn't forget that cover story glam team, and we will also remember her with warmth and fondness.
To conclude her aforementioned column, Ong wrote: "For some, being on their favorite sofa or staring at framed pictures of family and friends, or even just watching movies, or hearing their pets' noise—all these enrich their home life. Whatever it is, it boils down to a feeling of happiness—of being at home."
This article was originally published in Metro Society vol. 16 no. 7
Photographs by Seven Barretto
Makeup by Patrick Alcober
Hairstyling by Rick Diokno
Styling by Sidney Yap
Shot on location at Sofitel Manila
Special thanks to Margot Calimon