How Positive Thinking Helped The Millionaires Behind Frontrow Get Through Misfortunes
Even at their lowest, RS Francisco and Sam Verzosa, the two men behind the biggest multilevel marketing company in the country, always believed that they were meant for bigger things.
The scene at this office in Quezon City will remind you of a rock concert. A crowd cheers as the men of the hour appear on stage, spurring the "fans" into a chant that has one word in it: Frontrow, the most popular multilevel marketing company in the country today. Its founders, RS Francisco, president, and Sam Verzosa, chief executive officer, mirror the energy of their members. And all the people in this room share at least one goal: elevate the name of multilevel marketing (MLM).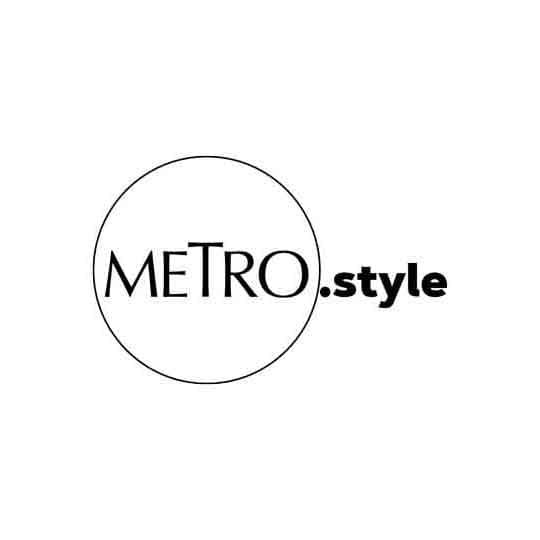 After going through personal challenges, RS Francsico and Sam Verzosa built the biggest multilevel marketing company in the country. | Photograph by Daniel Soriano
"It's not a scam," Francisco insists, during their shoot for Masters and Mentors, ANCX's video series about accomplished men and women, and the people who helped make them great.
The actor and the engineer
Francisco and Verzosa met through the UP Samahan ng mga Mag-aaral sa Komukikasyon (UP Samaskom), a student organization in the University of the Philippines, which is responsible for putting up the popular comedy-musical, Live A.I.D.S.
\Verzosa was a freshman engineering student at the time while Francisco wasn't studying anymore, but was still an active member of the organization. Verzosa wanted to find people to hang out with, when one day, UP Samaskom performed at their freshmen night. "Ang gaganda ng mga 'to," he told himself. Later, he joined the organization.
At the time, it never occurred to them that their friendship would evolve into a business venture years later. Not only because they weren't from the same batch, but also because they barely had anything in common: they shared different sets of friends, and Verzosa loved partying, while Francisco was always busy working.
Although both came from the same background, Francisco wasn't able to finish college because he had to help his family make ends meet.
"We were naman well off when my dad was still working as the lawyer of Sampaguita Pictures," Francisco tells ANCX, during the shoot for an episode of Ces and and City. When he was in grade three, his father retired, and had to live on his pension. The family then had to downsize their assets.
One day, Fransico recalls, he saw their family's car being driven by someone else. He asked his parents, "Sino 'yon? Bakit niya sinasakyan ang sasakyan natin?" They answered, "Kasi binenta na natin." The young artist was appalled, but he had to accept reality straight away.
In his early adult years, he had to work as a shoe salesman for the SM Department Store in Makati. He'd get his salary every 30th of the month, but the measly amount was never enough. By the 10th day of every month, he'd be broke.
He recalls a moment in that part of his life when the only money he had in his pocket was 30 pesos. It was enough to take him from Makati to Cubao. "E ginutom ako for some reason nang todo," he says. So he bought siopao from the the food court.
With no money left in his pocket, Francisco walked along Ayala Avenue, introduced himself to strangers, and tried to borrow 30 pesos from them. He recalls saying, "Hindi po ako masamang tao."
By virtue of a miracle, someone by the name of Aldrin lent him 50 pesos. On the next pay day, he called his savior to pay him back, but the man declined his offer. "I know how it feels to have none."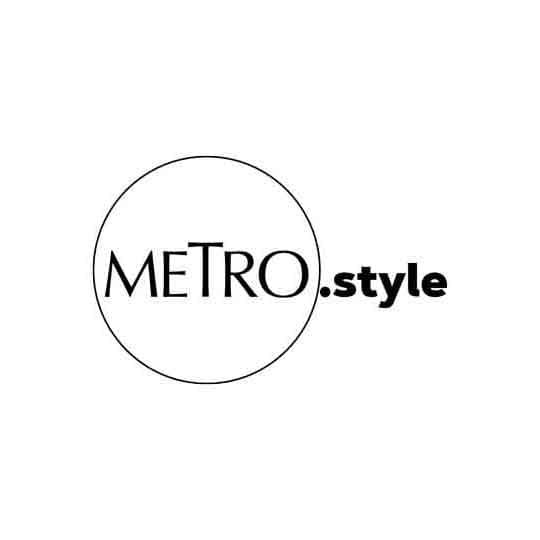 Francisco was an active member of UP Samaskom, the organization behind the cult favorite musical show Live A.I.D.S.
Verzosa had humble beginnings, too. His parents, who were both raised in the province, met when they were in college. Soon, they had to raise five children. As a child, Verzosa sometimes had enough allowance for food, sometimes he'd have none.
But even during those trying times, he was already attracted to the finer things in life. "Minsan gamit ko 'yong rubber shoes ng mama ko pag basketball," he says, laughing at the thought. "Kasi 'yon 'yong may brand, e. 'Tapos pang aerobics ata 'yon…branded nga, mali lang 'yong sport."
His father, a civil engineer, told him that if he finished his course and passed the board exams, he could start his construction business and be rich.
But when the outgoing engineer started working, he realized that the job wasn't his cup of tea. He says, "Mainit, maaraw, maalikabok...'Parang medyo hindi ako to, a, hindi to para sa akin.' Kasi I always go out at night. I love partying."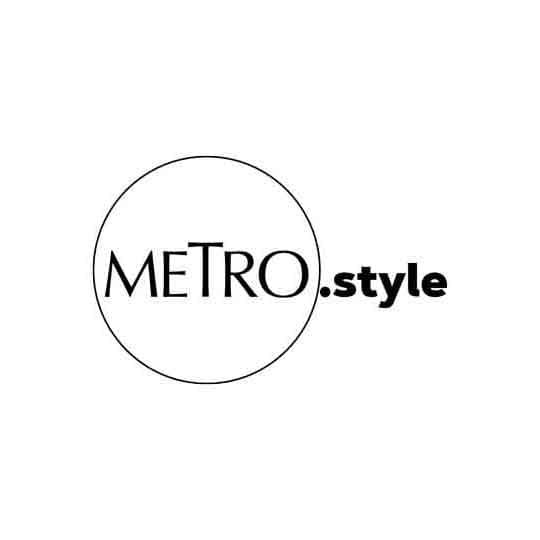 Years after college, Verzosa and Francisco touched base again when they were both top salesmen at an MLM company, which they both left eventually. | Photograph by Daniel Soriano
If there's one thing that these two have in common, it's the way they deal with their realities: They've always veered away from negative thoughts.
While he was still an employee, Francisco recalls telling people, "I know we're not financially ano, but hindi ako bagay maging poor." Verzosa has a similar attitude, "Kahit bata pa ako, hindi ko naman naisip ang negative o inggit o kawawa ako."
Now that Frontrow has grown into a million-peso business, they try to teach this kind of mindset to their members. For one, they never say the words, "walang pera." Ever. "It should never come out of your mouth, not even as a story, as a joke, as an example," Francisco insists.
Whatever you think, you attract.
"Galit ako sa baduy"
Years after Verzosa's graduation from college, the two men met again at another multilevel marketing company. Naturally, these marketing gurus ended up as the top two sellers and team leaders. (Verzosa, however, always beat his rival).
In 2006, the two salesmen left the company because, they said it wasn't run properly, and "the owners didn't have a vision."
Francisco went back to the advertising industry while Verzosa built his businesses, including a club and computer shops. Their former teammates, however, were always asking them to come back to the MLM industry.
After almost two years doing their own thing, the two former orgmates decided, "Kung hindi tayo makakahanap ng matinong company na gagawa niyan [MLM], tayo na lang ang gagawa niyan nang matino."
And so with their money, from their own savings, they put up their own company. They had three things in mind: One, that multilevel marketing is a legitimate business; two, that it can be a very lucrative business if done properly; and three, that Frontrow cannot be generic. "I wanted it to have flair," Fransisco says. "I wanted it to have pizzazz, to be classy, stylish. Galit kasi ako sa baduy. I'm really sorry."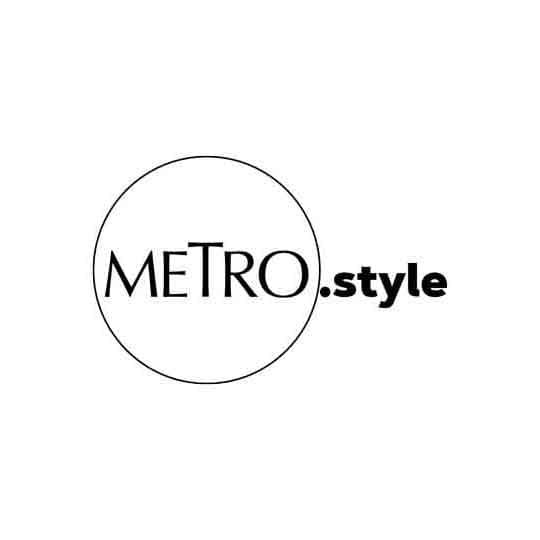 Today, many well known personalities, from Floyd Mayweather and K-pop group Momoland, are endorsers of the ultra visible company.
To start their business, they shouldered the capital investment of almost 100 members. No one had to shell out any cash. They were at a deficit when they began. By the end of 2013, Francisco and Verzosa were already earning millions.
At present, they have some of the biggest names in show business and other industries to endorse for them, including undefeated boxing champion Floyd Mayweather. Popular Korean pop group Momoland led the ribbon-cutting ceremony at their Quezon City office.
Their life sounds like it was made for royals, but they had to slave off before they could sit on their thrones.
Francisco says, "I knew from the start that if done well, we were gonna be relevant."