Everything To Know About New Miss Universe 2019, South African Stunner Zozibini Tunzi!
Aside from being her country's third Miss Universe titleholder, Zozibini is also a model and an advocate of the eradication of gender-based violence
Zozibini Tunzi, a 26-year-old public relations student, was crowned Miss Universe 2019 at the coronation night held at the Tyler Perry Studios in Atlanta, Georgia. She bested runners-up Madison Anderson from Puerto Rico and Sofía Aragón from Mexico.
Some of her best moments throughout the evening included her evening gown walk where she donned a metallic gold column dress that faded into pretty blue accents on its sleeves and hem, as well as the Q&A segment that let her highlight her advocacy.
Born in Tsolo, Eastern Cape, the stunner went on to move to Cape Town where she completed her university degree and began a professional modeling career.
To get to know more about Zozibini and her journey to the crown, check out seven quick facts about her below!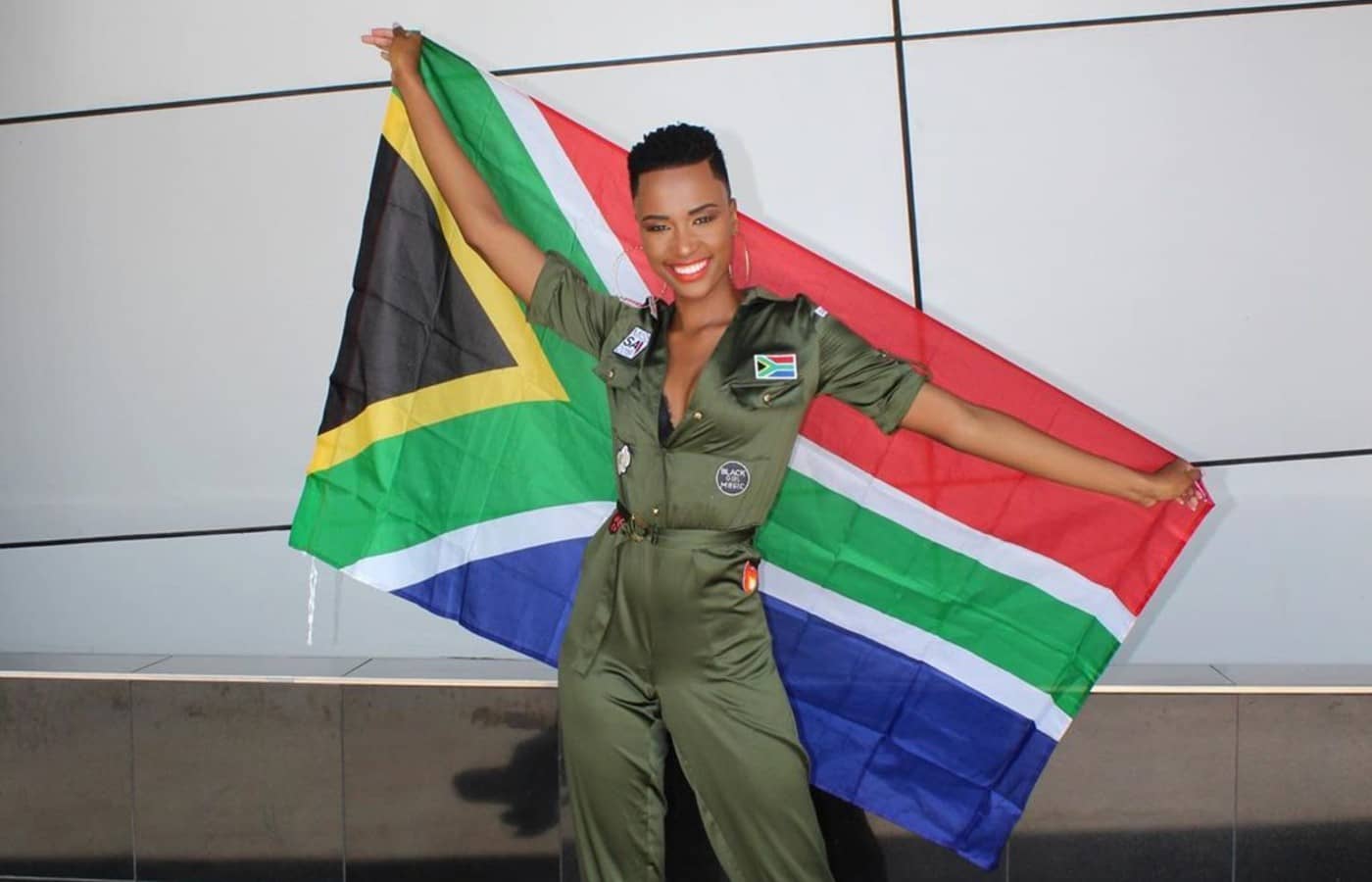 Miss Universe 2019 South African Zozini Tunzi
Miss Universe 2019 South African Zozini Tunzi
1. Education is important to her.
Throughout the competition, Zozibini spoke about the importance of education of young girls and how it's able to transform them, their families, and in totality, an entire society and country. She used herself as an example; needing to stop school at a young age, she eventually found her way back to the classroom to continue, and ultimately finish, her education.
She earned her Public Relations and Image Management degree from the Cape Peninsula University of Technology.
2. She's out to challenge our standards of beauty.
On stage, she bravely talked about how black African women's looks have rarely been considered the standard of being beautiful. She pointed to her own hair that's cropped short and kept naturally curly, as well as her deep complexion to illustrate the point. However, Zozibini ended her short speech with words of encouragement and empowerment: if she wins the crown, she wants girls to see her and to see themselves reflected in her face.
She wished to represent diversity and embracing differences, crucial lessons to pass on to girls and young women all over the world today.
3. Her chosen advocacy is ending gender-based violence.
It's an issue that affects many of her countrymen as well as other women in every society. Raising awareness of and ending gender-based violence and related issues like discrimination against women and gender equality are at the center of Zozibini's advocacy, a cause which she's able to contribute to through her partnership with United Nations organization HeForShe.
4. This wasn't her first shot at Miss Universe.
Pageant lovers will know that it's commonplace for candidates to have previously competed in the nationals, lost, but joined again and won! This was exactly what happened to Zozibini—and to Miss Universe 2015 Pia Wurtzbach who joined Binibining Pilipinas thrice before winning!—who competed in the Miss South Africa pageant in 2017 but was eliminated. She came back two years later, and now, this is where she stands.
5. She believes the best thing to teach young girls today is leadership.
This was her applause-worthy answer in the final Q&A segment, arguably the most important part of the Miss Universe competition! It's where she got to show the pageant's millions of viewers around the world that she wasn't just a pretty face, but a highly articulate and socially responsible woman, too.
When asked what the most important lesson to teach girls is today, she quickly answered, leadership. She explained that for far too long, girls and young women have been expected by society to bow their heads, allowing others to make decisions for them and think for them. However, the time has come for them to raise their heads with pride and develop leadership skills that are not exclusive to their male counterparts.
6. She has great relationships with her family.
Throughout her journey to the crown, Zozibini unabashedly dedicated her achievements, big and small, to her family. During the pageant, she also mentioned that her parents gave way to her dreams and ambitions, their sacrifices allowing her to get where she is today.
An Instagram post showing all her family accompanying her to a Miss Universe photo shoot was accompanied by the sweetest caption about how grateful she was to them.
It reads, "I am because you are. You've given me life, you've raised me to be the woman I am so that I can stand in a far away land proudly knowing where I'm rooted and where I come from. You've sacrificed so much and fought battles I don't even know about, everything so that we could have all the opportunities the Universe has to offer. I am forever grateful and hope to make you proud, every single day of my life!

Ndiyabulela, kwaye ndinithanda ngentliziyo yam yonke (Thank you, and I love you with all my heart)."
7. She's the first to wear the "Power of Unity" Miss Universe crown.
Zozibini is the first-ever Miss Universe winner to have worn the beautiful crown made by Switzerland jewelry maker, Mouawad. The magnificent piece is inspired by femininity, nature, diversity, and the power of women. It also costs a whopping five million US dollars.
Gallery images from @zozitunzi / Banner images and thumbnails by Frank L. Szelwach and Alex Mertz, courtesy of Miss Universe