EXCLUSIVE: Stephanie Kienle Gonzalez Shares Her "The Crawl France" Experience
We asked Stephanie what it was like going back to her old French neighborhood for Metro Channel's "The Crawl France"
When a luxury furniture expert and an award-winning sommelier go on a food crawl around France, you get two special episodes filled with good food, good wine, and good adventures. The first episode of The Crawl France has already premiered last night. Now, Metro Channel host Stephanie Kienle Gonzalez talks more about what went on behind the scenes at the making of this epic show, and how she prepared for the biggest French food crawl of her life.
"One afternoon, I got a call from Lala [Ventura] of Metro and she sounded really excited to share some news. She then told me about the whole project and asked me if I could be part of it and I was so honored and excited and a bit nervous not knowing what to expect, but when I heard Paris and France, there was no question about it. I had to, I really wanted to be part of it," recalls Steph about how The Crawl France fell into her lap.
Steph lived in France for years, that's why the European country feels like a second home to her. It was also fortunate for The Crawl France to have someone who can speak French fluently, because not only was it convenient for the team, it also opened many doors of opportunities to get immersed in the place.
"My time in Paris was a beautiful trip down memory lane, visiting old haunts during my college days. Overall, it was a trip to remember," says Steph, as she brings the team to some of her favorite spots in Paris like Café du Marche, one of her go-to cafés back when she was still living in the city.
But did you know that Steph had to go to great lengths in preparation for their The Crawl France trip? There was much thought that went into planning for her outfits, since she can only bring two pieces of luggage with her on the trip. "I spent quite some time planning my packing as I wanted to be as efficient as possible. I also made sure to take my antacid medication prior as I wanted to prep myself for all the good food and wine!"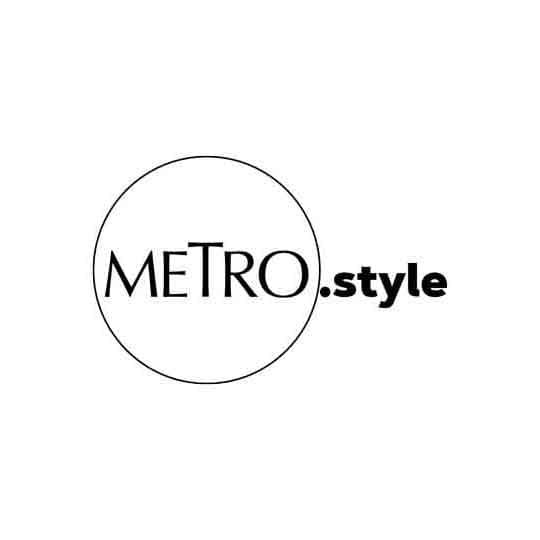 Stephanie Kienle Gonzalez introduced Café du Marche to Jhonel Faelnar during their "The Crawl France" trip.
While Steph had a lot of tips and insider info to share—such as how to dress like a Parisian woman and which markets and restaurants to go to for good food—she also learned some pretty good stuff about French wine culture and wine in general from traveling with her co-host, award-winning Filipino sommelier Jhonel Faelnar.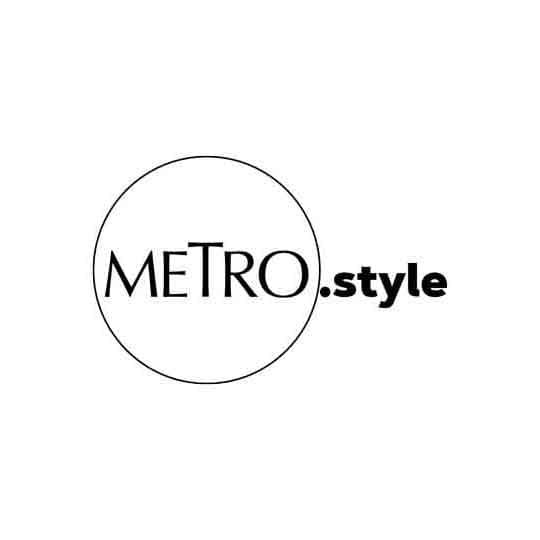 Stephanie Kienle Gonzalez admitted that she learned a lot about wine from her co-host, award-winning Filipino sommelier Jhonel Faelnar.
"It was such a pleasure being with Jhonel. I learned a lot from him during this trip and enjoyed his company," Steph tells Metro.Style. "I appreciate how casually and organically they approach wine in France. More than pomp and circumstance, it's about tending to the terroir and cultivating something delicious with it. A relationship between man and earth. Wine in France is simply about sharing a delicious glass at the table with your nearest and dearest."
The Crawl France visited a number of cellar doors and wineries, giving a comprehensive look at the French wine culture. And when asked what's her favorite wine highlight during the trip, she says, "I loved all of them! Experiencing the tastings and visiting the cellars was a special experience."
She, however, echoes Jhonel's sentiment that if she had to pick a standout, it would be "trying Anne Gros' cremant, which she has yet to release." Anne Gros of Domaine Anne Gros has built quite a reputation for herself in Vosne-Romanée as an artisan with a clear vision of her terroir. And for The Crawl France, she walked Jhonel and Steph through some of the best vineyards in the village.
While many of Steph's captivating moments in their destination were caught on camera, some memorable experiences also happened off-cam.
"The 5-km walk to McDonald's on a Sunday in Tain L'Hermitage when the whole town shut down was definitely a funny memory of the trip. I don't think I will ever yearn for McDonald's that way again! There is a first for everything," Steph says, remembering how The Crawl team had to walk to the fast food chain when they couldn't find a single open restaurant in the area.
Steph also got to showcase her design and layout genius at their hotel in Champagne; just by looking at the layout of the hotel, she figured there was a bigger room in it that she can ask for—and charm the concierge, she did!
And despite their very hectic travel schedule, Steph still made sure she got to squeeze some time to exercise. She would rise early to jog, and even brought her co-host Jhonel and Metro Channel head Lala with her!
There were many more of these moments in between taping—like carrying their heavy luggage between cities, missing their train, and riding around Rhone valley in electric bikes. But for Steph, her ultimate favorite stop in the whole trip was when they went back to the church in Paris where she got married. "It brought back many beautiful memories," she quips.
If you missed the premiere last night, watch the full first episode of The Crawl France below!
Want more? Watch the second episode of The Crawl France on December 15, 7 p.m., on iWant, Metro.Style YouTube, and Metro Channel, channel 52 on Sky Cable and channel 174 on HD.
Photos from Lala Ventura