"The Crawl New York" Hosts Edu Manzano & Margarita Forés Meet The Chefs Of New York
Meet the culinary geniuses behind some of New York's best restaurants
As we count down to the premiere of The Crawl New York on September 25, we give you a sneak peek of some of the culinary rock stars that you will see on the show.
The Crawl New York features an amazingly long food itinerary, but apart from that, what's worth looking forward to are the chefs and culinary masterminds that hosts Edu Manzano and Chef Margarita Forés were able to meet in the restaurants they've visited.
Chef Aris Tuazon of Ugly Kitchen
Chef Aris Tuazon probably has had the most magical journey among the chefs that Edu and Chef Margarita met in New York. His is a classic tale of starting from the bottom and making his way to the top—thanks to his skill, passion, and a little bit of luck.
Chef Aris started his New York journey in the backroom of the NBC executive dining room as a dishwasher. As he did his work well and hard, he eventually got close to one of his bosses, Jack Welch, who upgraded him from the back of the house to the front of the house.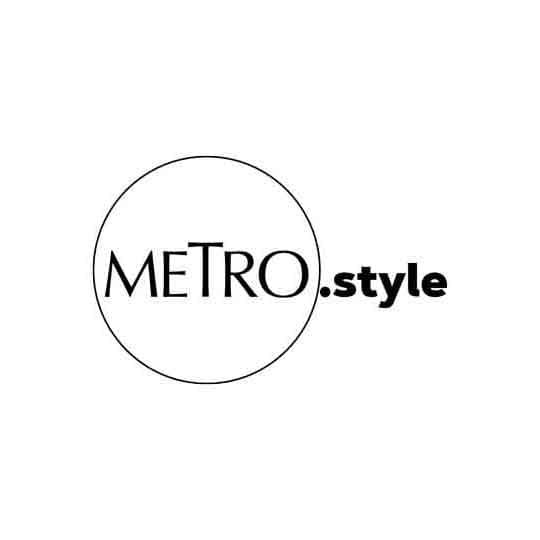 The Metro Channel team, The Crawl New York hosts Edu Manzano and Chef Margarita Fores with Chef Aris Tuazon of Ugly Kitchen
Then one fortunate day, the legendary CEO of General Electric and later CNBC asked Aris what he really wanted to be. Aris told him that he dreams of becoming a chef but had no money to pursue it, so Jack wrote him a check and put him through culinary school. Later on, Chef Aris was able to put up Ugly Kitchen, which serves up authentic but elevated Filipino dishes for the New York crowd.
Why "Ugly Kitchen?" Apparently, Chef Aris tried to name the restaurant Dirty Kitchen—you know, how Filipinos would have dirty kitchen in their homes. But when they tried to register that name, they were not allowed to do so because of the health code, so they renamed it to Ugly Kitchen.
Chef Jappy Afzelius of Tsismis
Tsismis is a brand new restaurant in New York which offers Filipino-American dishes and promotes the use of local and sustainable ingredients. It's owned by Stephen Young and Reggie Aguinaldo, who both have Filipino roots. It is run by executive chef Jappy Afzelius, who originally came from Dumaguete and worked previously as the executive sous chef at Manila Social Club.
After his stints in Manila, Chef Jappy went on to train in various upscale restaurants in France and Italy, and took his master's degree in Food Culture & Communications at the University of Gastronomic Sciences in Pollenzo, Italy. This background is part of the reason why you'll find dishes with European touch in Tsismis.
When The Crawl New York visited Tsismis, it was only 7 weeks old and yet there was so much about it already in the lower east side. When in Tsismis, try their to-die-for aligue pasta and keto laing for a familiar but brand new Filipino experience.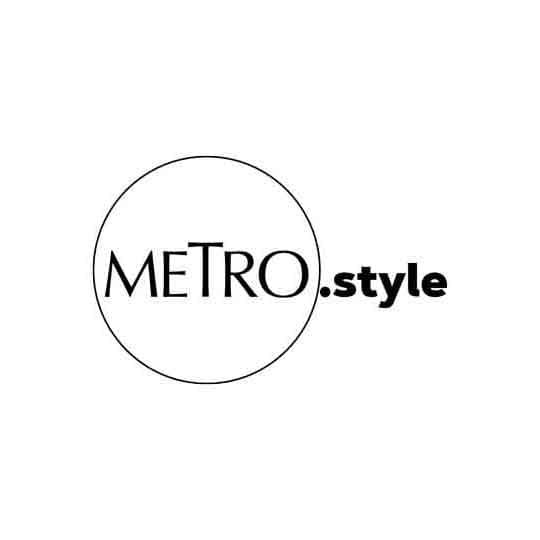 The Metro Channel team, The Crawl New York hosts Edu Manzano and Chef Margarita Fores with Chef Jappy Afzelius of Tsismis
Chef Jordan Andino of Flip Sigi
He was born in Canada, raised in California, but his heart remains to be a Filipino. Chef Jordan Andino is the surfer-turned-chef that established Flip Sigi, a Filipino-Mexican taqueria that fuses the two cultures and cuisines together in a way that has captured the hearts of many New Yorkers.
Besides his flair for whipping up delicious treats, he's also good-looking, that's why he has had several TV appearances that eventually led to his very own cooking show, Late Nite Eats on the Cooking Channel.
According to Chef Jordan, most of his cooking is inspired by his father and grandmother. Since his father was a chef, he was able to fuse the techniques he got from his father with the heartwarming and passionate Filipino cooking of her grandmother. In fact, Chef Jordan started cooking at an early age, helping in his father's restaurants while all the other kids his age would go to camp or hang out.
Flip Sigi was born from two words: "Flip" as in the shortcut for "Filipino," and "Sigi" meaning "go." Ergo, "Go Filipino."
While Chef Jordan says Flip Sigi isn't the most authentic Filipino cuisine, he says many Filipino flavors and techniques go into his restaurant's offerings. Some of his most popular offerings are the sinigang fries and sinigang tacos, which are reinventions of his grandmother's sinigang that he grew up with.
Chef Brad Warner of Bodega Negra
If you are looking for a restaurant that specializes in Mexican food, drop by Bodega Negra, which is run by the executive chef Brad Warner. His menu draws inspiration from Mexico and the UK, and offers dishes that are designed for sharing.
He started getting into this type of cuisine because he was a big fan of Mexican food. But for Bodega Negra, he made sure he reinvented what we know about Mexican dishes and peppered it with theatrics that you won't usually find in your regular corner-shop restaurants.
Bodega Negra is known for over-the-top stuff! As Chef Brad said, he's all about the theatrics! So visit for the Habanero Hot Box Taco, which is smoked taco and a habanero tortilla filled with a jalapeno relleno and stuffed with cheese. You should also check out their giant taco which feeds six people for only $65—quite a steal, and quite an experience.
Chef Etienne Le Bastard of Bouley at Home
Part of the magic of Bouley at Home, a fine dining restaurant by David Bouley, is Chef Etienne Le Bastard, a pastry chef who has been creating the restaurant's beautiful pastries and desserts. Chef Etienne originally came from France, but he went to the US in 2015 when David invited him for a visit. He has never looked back since.
The philosophy of Bouley at Home is fresh and healthy food, so this is also what goes into the pastries and desserts of Chef Etienne for the restaurant. No over-the-top, tooth-grinding sweets that would fill a week's worth of sugar quota. To keep to the restaurant's philosophy, he tries to keep it low sugar, with no additives and artificial food coloring. He also makes sure he uses the best of the best ingredients, like sourcing his chocolates from Valrhona, and his vanilla from Alain Abel. His fruits come from the same farmers from the local farmers market.
Want more of New York and its amazing culinary offerings? Catch the premiere of The Crawl New York on September 25, 8 p.m., on Metro Channel, channel 52 on Sky Cable and channel 174 on HD, or via simulcast streaming on Metro.Style's YouTube channel and iWant.