In Photos: Get To Know Tingting Cojuangco's Top 10 Elegant Filipinas For 2019
It's not enough for today's Filipina to be armed with good looks. According to Tingting, she must have a beautiful mind, heart, and spirit that shine through, elements that complete the picture of a truly "Elegant Filipina"
Celebrating beauty is important—but honoring what lies beneath is even more so.
The substance that gives meaning to the style is what should count according to Tingting Cojuangco, a fashion model turned public servant and philanthropist whose life mirrors exactly this philosophy.
"I had been shying away from my 'model' years, and worked hard at re-inventing myself by completing [education] that going back to being labeled as 'socialite' and 'elite' did not interest me," she shares, using the path that she pursued as an example for other women hoping to do and be more.
While in pursuit of a more meaningful mission, Tingting was then presented with an idea: to come up with a list of best-dressed Filipinas—but she was unconvinced. She needed it to be more relevant than an awards ceremony solely for beauty and style.
"I figured that there are many Filipinas who have the perfect body for dressing, who dress and accessorize well—but money and a stylist can do that. And, as the cliché goes, money cannot buy class. So, the concept evolved and we agreed on making a list of The Elegant Filipina. We also decided that one, this project would be for a cause, [and] two, I would be allowed to redefine the meaning of elegance to inspire others to contribute to one's community, society and country by being an elegant example," Tingting narrates.
Consulting friends and industry partners alike about the criteria for women who would make it to the list, the group eventually came up with the definition of who and what the Elegant Filipina is: "The woman at the center of attention knows the language of fashion is refined, cultured and well-mannered; [she] commands respect in her chosen field; leaves a legacy of power and grace, beauty and sophistication, wisdom and compassion."
And with that, 'Tingting's List: The Elegant Filipina" was born.
For five years now, the annual gathering has shone the spotlight on leading women from different fields and pushed the belief that the Filipina isn't simply a master of her wardrobe, but of the world around her; those awarded have actively looked outside of their horizons and reached out beyond their social circles in order to fully utilize their talents and influence.
For the event's 2019 edition, 10 women were handpicked by Tingting herself. It includes Amina Aranaz-Alunan, Iza Calzado, Happy Ongpauco-Tiu, Ria Prieto, Cat Arambulo-Antonio, Ayen Laurel, Mercedes "Cedie" Lopez Vargas, Chaye Cabal-Revilla, Jo Ann Bitagcol, and Aleta Suarez, as well as guest of honor Betsy Westendorp.
Get to know them better below: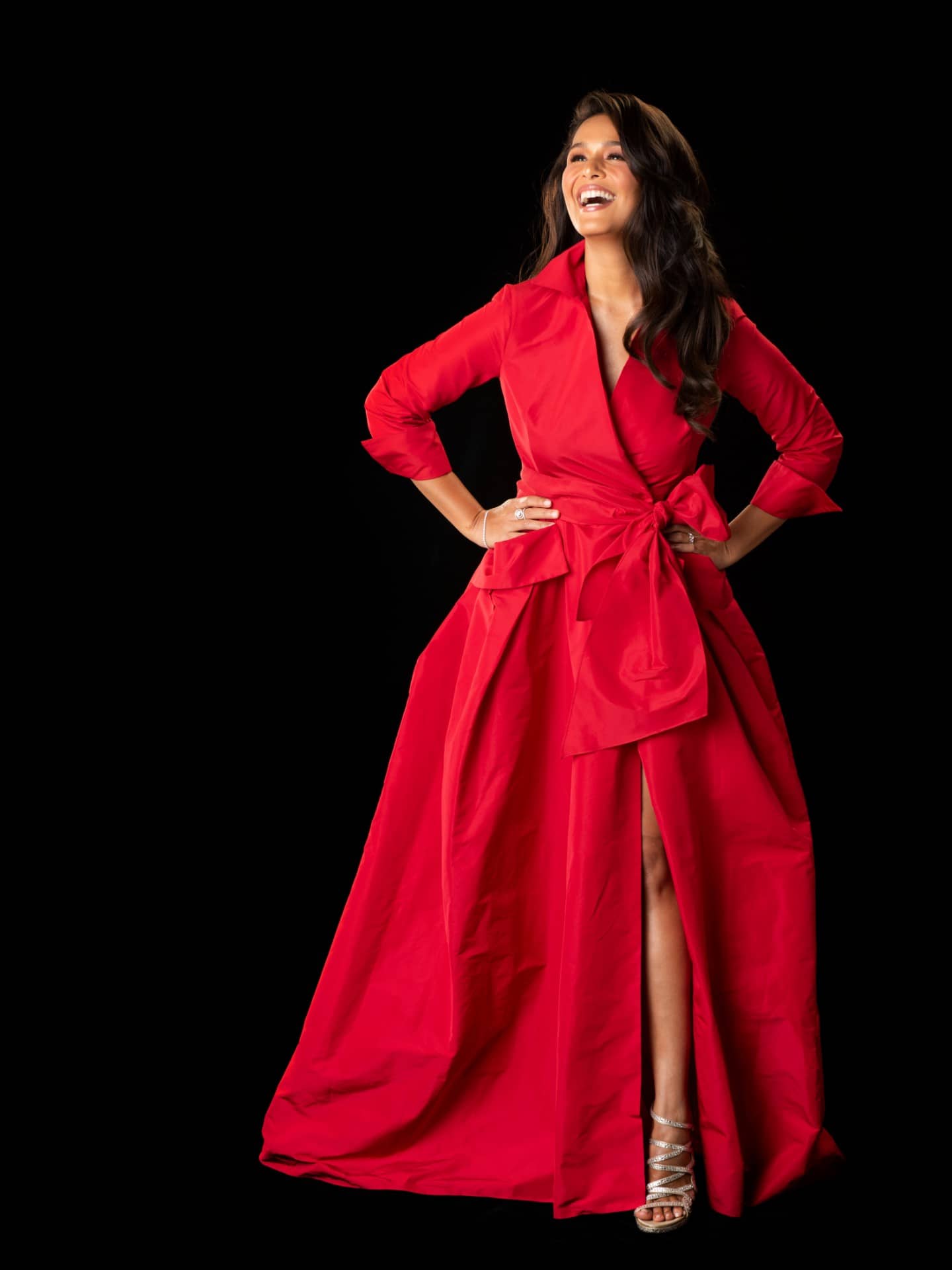 "Tingting's List: The Elegant Filipina 2019" was held at the Diamond Hotel Philippines.
To make the event more impactful, Tingting had also chosen the World Wide Fund for Nature as its beneficiary "in aid of its policy-building and education, to recycle substitutions for plastic from earth-friendly materials for the protection of the environment."
Photographs courtesy of Tingting Cojuangco