Event Planner Ycoy Sitchon Threw a Grand Birthday Party for Her Daughter
Laverne, the daughter of La Belle Fête founder Ycoy Sitchon recently celebrated her 6th birthday, and her party is what cotton candy dreams are made of
Last January 9, 2023, Ycoy Sitchon's daughter Laverne Roux turned 6 years old, and her birthday bash was nothing short of magical. With an events planner for a mother, her pretty-in-pink party was a dream come true for the little girl, and is perhaps every girl's silent little wish.
Held at Concept Space Manila, the celebration looked like something straight out from Neverland's cotton candy skies.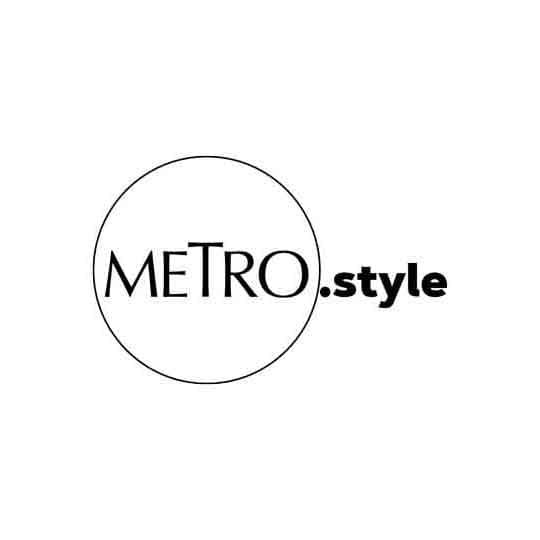 Laverne Roux at 6 | NicePrint Photo
"A delightful day for our little miss Laverne Roux. For more than a year, she has been envisioning a pink (in a very particular palette of millennial pink and pale dogwood - no "hot pink") cotton candy-themed party," Ycoy posted on Instagram. "So after cascading to me her SPECIFIC ideas, I created a deck, asked for her approval, and let her plan her own birthday. She attended the meeting and even made suggestions for the program and games."
"The biggest surprise was when she decided she would dance and chose the song that would be perfect for her theme. Oh, my Laverne! She is a revelation, and at six, she keeps on surprising us year after year," penned Ycoy, stating that her family initially aimed for a "simple" and "toned-down" birthday party for her daughter. The celebration still turned out to be an intimate one, though, as they have only invited close friends and family.
However, despite their decision to make it simpler and exclusive to only those whom Laverne "personally knows," the 6th birthday bash was actually the exact opposite, considering its massive and majestic setup.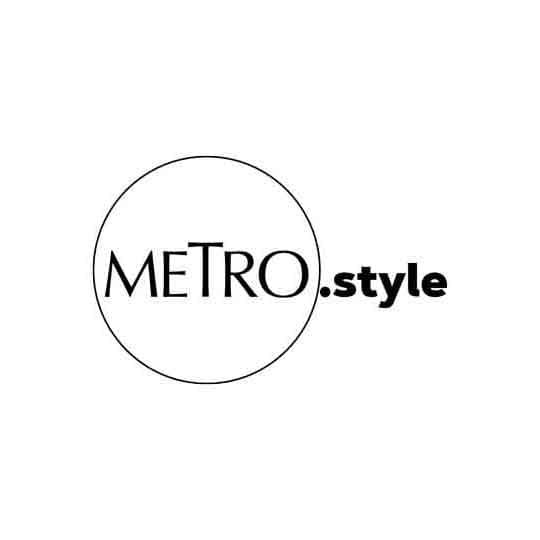 Laverne and her mom, Ycoy Sitchon | NicePrint Photo
A seasoned events organizer and planner, La Belle Fête founder Ycoy Sitchon has been taking the industry by storm with her bright concepts to make every occasion one for the books. She is the go-to person when luxury, creativity, and memorable events come to mind.
With the help of a talented team, let alone Ycoy's natural flair for events planning, Laverne's birthday party has turned into a fantasy land that she will most likely remember even as she grows older.
Aside from the birthday girl's mom, the suppliers who made this party possible include the following:
Planner, Concept Curator & Coordinator: La Belle Fête (@labellefete)
Event Stylist: Randy Lazaro (@randylazaro_)
Event Venue: Concept Space Manila (@conceptspacemnl)
Caterer: Juan Carlo the Caterer (@juancarlocaterer)
Lights and Sounds: LX Events Pro (@lxeventspro)
Photo and Video: Nice Print Photography (@niceprintphoto)
Hair and Make-Up: Eds Go (@itsedsgomakeup)
Souvenirs: Arteegram Manila (@arteegram_manila)
Host & Entertainment: Madison Events, Inc. (@madisoneventsinc)
Cake: Chef Castillo Fuentes (@chef_castillo_fuentes)
Performer: Geraldine Uy (@geraldine.a.uy)
Photo Booth: Photobooth by DjCoki (@photoboothbydjcoki)
Gowns: Joe San Antonio (@joesanantonio)
Food Carts: Merry Moo (@merrymooicecream), Pouf Cotton Candy Art (@poufcottoncandy), Potato Corner (@potatocornerph), and Mang Larry's Isawan (@manglarrysisawan)
Printables: Shin & Co. Print (@shinandcoprint)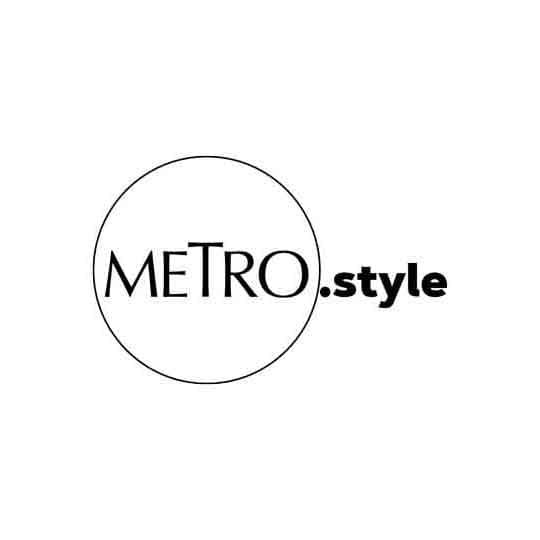 A cotton candy-themed celebration | NicePrint Photo
Check out our gallery below for some snippets from Laverne Roux's 6th birthday celebration: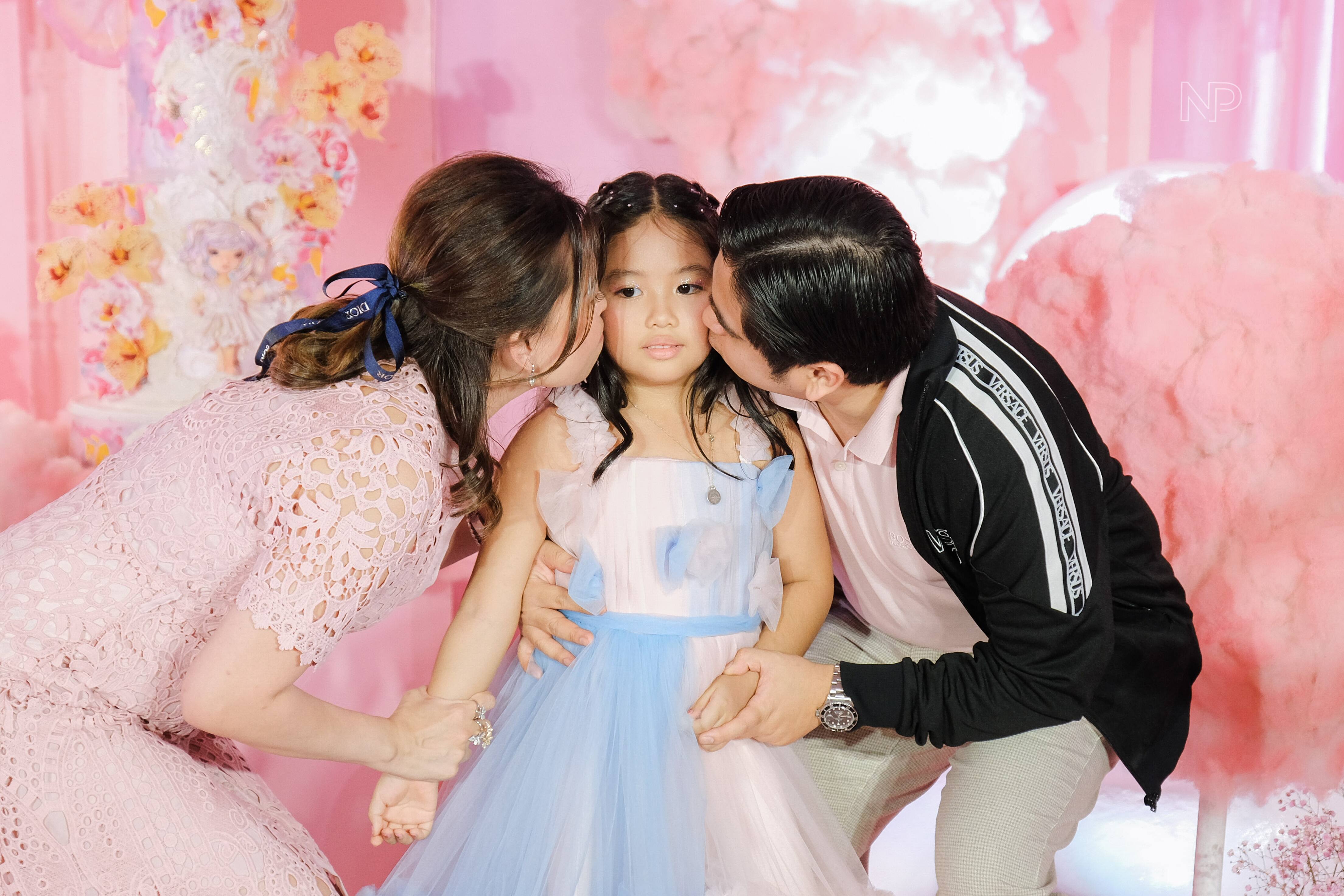 Photo Gallery
Photo Gallery
Lead photos courtesy of Nice Print Photography