EXCLUSIVE: Introducing Yukii Takahashi, The Pinay TikTok Queen With Over 5 Million Followers And Counting
The accidental digital superstar is one of Cornerstone Entertainment's newest talents!
It was boredom that made her do it.
Metro Chats guest Yukii Takahashi—an otherwise ordinary 19-year-old whose teenage life was put on hold by the pandemic—made a TikTok account one day in April last year and just rolled with the app's dance craze. She has danced in the past (she laughs a big laugh on Metro Chats thinking about how the closest first-ever "performance" she ever had was when she was a fifth grader performing a doxology, a.k.a. a prayer that comes with a dance routine), but she'd never took it seriously.
With no end to life under lockdown in sight, she figured, why not hop on the TikTok train and revisit one of her many, though then-unpolished, talents?
Come May, June, July, Yukii found herself quickly becoming an accidental TikTok superstar. In a blink, she had local followers growing by the hundreds, if not thousands, in a day, and was slowly establishing a fandom. Even TikTok users from all across Asia had discovered her and named her one of their favorite personalities to watch on the platform.
Fast forward to the end of 2020, and Yukii's TikTok had exploded with support from Yukiinatics—her fandom's official name—and she now has more than five million followers on the app. But it didn't stop there; major labels quickly took note of her malleable talent, and in January, it was announced that she had officially signed onto Cornerstone Entertainment, the same talent arm that takes care of industry heavyweights like Moira dela Torre, KZ Tandingan, Catriona Gray, Inigo Pascual, and Sam Milby. Yukii shared that she has exciting projects that will be revealed soon!
The way Yukii made her way to showbiz might have been unexpected and a little random, but the fact that she's on her way to something bigger sure was something that was always meant to be.
Get to know the TikTok queen better in the gallery below, where we highlight her best moments from our exclusive interview with her on Metro Chats as featured on Kumu's FYE Channel!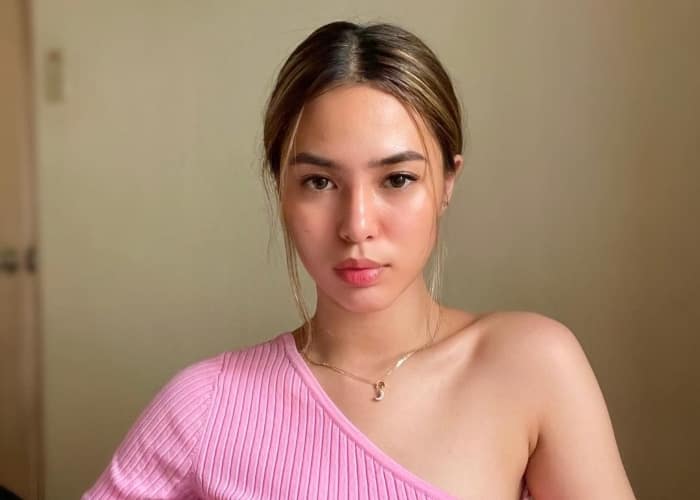 Yukii Takahashi on Metro Chats
SWIPE LEFT OR RIGHT
TO NAVIGATE BETWEEN PAGES
Find her on Kumu and TikTok
Photo Credit: Stephen Capuchino
Quarantine life
Photo Credit: Stephen Capuchino
Beauty lessons
Photo Credit: Dennis Sulit
TikTok queen
Photo Credit: Stephen Capuchino
Watch out for fresh episodes of Metro Chats on Kumu's FYE Channel every Thursday, 7PM to 9PM.

Photos from @yukiiitakahashi