How To Mix Business With Relationships? Let These Couples Show You The Way
Three couples prove that you can mix business and personal relationships—so long as you strike the right balance, and remember that at the end of the day, you're both in this together
Colleagues at Work
Reese and Mark Ruiz, co-founders of Rags2Riches
For Reese and Mark Ruiz, working together was borne out of their shared passion for sustainability, social development, and business. Reese and Mark first met as student and teacher in the Ateneo de Manila University, where Reese took Mark's Business Innovations class as an elective.
Years later, Mark got in touch with Reese, remembering her as one of the students active in social development. It was for a project that involved going to Payatas and working with artisans who were weaving rags for a living. Through this endeavor, Reese founded Rags2Riches (R2R), along with eight other co- founders (including Mark).
"Today, R2R is a fashion and design house empowering community artisans all over the Philippines and not just in Payatas," says Reese.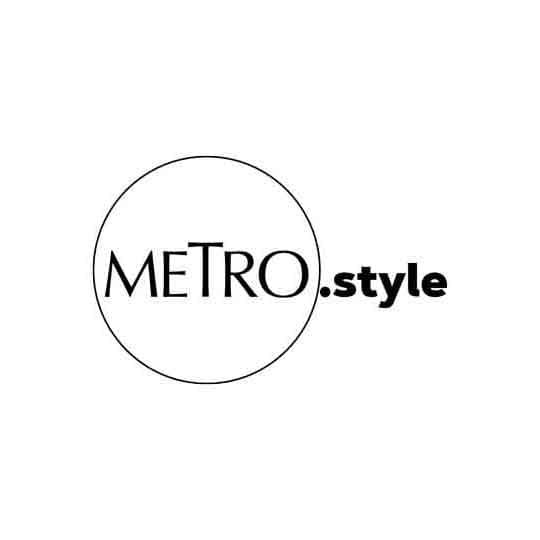 Reese and Mark Ruiz of Rags2Riches | Paul del Rosario
While Mark is involved with his own social enterprise, Hapinoy, and has passed on the responsibility of day- to-day operations to his wife, he remains as a board member for R2R. Reese, on the other hand, is the company's President and answers directly to the board. "Mark is actually a top-level volunteer—paid with love and food!" Reese says. "Kidding aside, he is critical in parts of our operation such as finance and strategy."
The two work as equals with different areas of expertise, resulting in great collaboration. But it wasn't always that way. As a couple, they had a hard time separating business and pleasure. But as soon as marriage came into the picture, their working relationship became easier to manage. "We've been able to find each other's groove and have grown better in communicating with each other," says Reese. While Reese manages R2R on her own, Mark remains as her confidant. "I make most of the decisions for daily operations, but I seek his advice a lot. He gives valuable feedback that help shape a lot of my decisions," she explains. For bigger things, like strategy, the couple discusses and agrees on decisions before making them.
For the most part, Reese and Mark enjoy being colleagues, especially because they get to be together a lot. "We like hanging out with each other so working together is a perk!" says Reese.
Being in the same professional environment also strengthens the couple's relationship, because they understand each other better. "If I'm stressed out because of work, he'll understand where I'm coming from, and he can actually propose solutions to ease up some of the burden," says Reese.
If you're unsure whether working with your spouse is a good idea, Reese encourages you to try it out first. "It can help both of you grow and communicate better if you work on it. As long as you make clear boundaries, respect each other's roles and protect your family time, working with your husband can be very rewarding."
Reese and Mark dissect when to start and stop working together
WORK TOGETHER IF: "You are able to set clear boundaries and know the strengths and weakness of each other so you can support each other through the tough times. This is essential because things will get extra stressful. But the key is to always try—keep respecting one another and keep your conversations open and honest."
STOP WORKING TOGETHER IF: "Work is already disrupting the peace in your family or creating conflict between you that permeates outside of work. Family is priority."
My Spouse Is My Boss
Alexandria and Patrick Gentry, founders of Sprout Solutions
She was a Broadcast Communication graduate, had a background in publishing and a knack for setting up companies, while he had an Environmental Science degree and a passion for technology. Alex and Patrick Gentry couldn't have been any more different when they first met, but after getting married, they realized that with their complementing personalities and skill set, working together wasn't just a good idea... it was a great idea.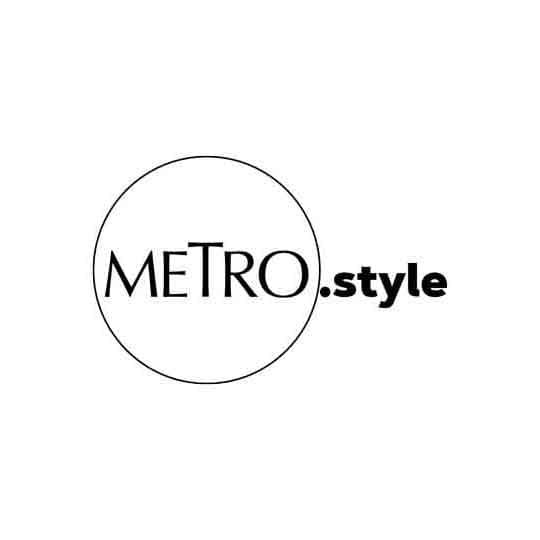 Alexandria and Patrick Gentry | Rxandy Capinpin
"I helped start another business here called KMC Mag Group. KMC Solutions grew out of that and we spun it into a business process outsourcing company. There we discovered the pains of payroll and HR because there was no real cloud- based solution at that time. [Sprout's] software was started to address that pain point in the business," says Patrick when asked how their software company, Sprout Solutions Inc., came about.
While Sprout was Patrick's brainchild, he could not deny Alex's "amazing track record of building companies." She had transitioned into the software industry after her eight-year stint as a group publisher for a publishing company, and enjoyed the user experience aspect of the job. "I just naturally came [into the company]. Patrick and I were collaborating more and working on things more and I started putting a lot of my time in the software," Alex recalls.
The two initially resisted the thought of working together, fearing that it might put a strain on both their marriage and the business, but both soon realized that they made an awesome team. "We thought, 'this just really works' and it made perfect sense at that point [for Alex to come onboard]," says Patrick.
Accepting the hierarchy
While Alex is the Head of Product and co-founder, she still refers to Patrick as her boss. "Patrick respects my decisions in my side of the business, but I've also learned that as a woman, it's important to find somebody whom you respect enough and will be okay with them making most of the decisions," she shares. "I think that's also the key to a really good marriage. If there's a discussion about something, whoever feels more strongly generally takes it. But if we both feel extremely strong about something, then I know that I have to defer to my husband. I have to defer to my CEO."
It doesn't mean, however, that Patrick is the only decision maker in the company. "On one hand, there has to be a hierarchy, someone that everybody knows can override and ultimately have the last say. But we have the benefit of being a startup and being able to be very collaborative," he says. Alex adds, "It's like we can read each other's mind most of the time. We think about some issues almost the same way that it's very seldom that we have differences on how we view things."
Alex and Patrick share the advantages of working with your spouse
1. You become more aligned not just as business partners but also as husband and wife. Patrick and Alex have the same core values and similar temperaments when it comes to handling the company. While they admit that at times, their relationship becomes uni- dimensional in a sense that they end up talking only about work and their kids, it also means that they have a really good compass on their life plan as a couple. "Right now, we're making this business as well as it could be and we're dedicated to that mission," Patrick says.
2. You start valuing your time together as a couple more. Because both are so enthusiastic about the business, Alex and Patrick end up talking about work all the time. But they've become more conscious about drawing the line between work and play. "We make it a point to have date nights," Alex says. "When things get overwhelming, we really have to stop working and decide to talk about other things."
3. You learn to step up and strengthen your trust in each other. Patrick and Alex took a while in deciding if they should work together, even conducting a feasibility study on whether it would be a good move or not. When they finally chose to work together, however, both decided that someone had to step up and take the role of CEO. "It's not an easy role to defend, especially because you have to do good job. But I know Alex trusts me and I am pressured but willing to live up to that expectation," Patrick says.
Running a Business Together
Em and TJ Sulit, owners of Game Changer Business Solutions
Em and TJ are no strangers to working together. The couple, who were not yet married at the time, worked together in Ghana, West Africa for the same American BPO company specializing on transcriptions. TJ was the Director for Operations while Em was the Director for HR. After their expat stint, they discovered that they both had an entrepreneurial spirit, and it wasn't long before they founded their first company together, Souq Organics, the first company to bring in authentic Argan oil into the Philippines.
"We grew that business into a sizable amount but it came to a point that we had children, and just to make sure that we had a steady income, I went back to a corporate job while Em spearheaded the business side of our endeavors," TJ explains. This was how Game Changers, a full-service digital agency that offers various services (PR, marketing, sales and advertising, and business solutions) to their clients, came about.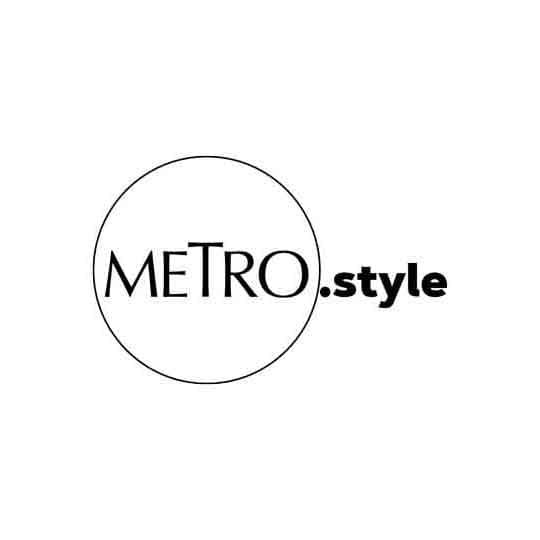 Em and TJ Sulit | Rxandy Capinpin
Under Em's nurturing, Game Changer continued to grow and she needed all the help she could get. After much deliberation, TJ decided to quit his corporate job and become part of their company full time. They decided to capitalize on each other's strengths—Em was involved with business development, while TJ focused on operations. For their company, both hold equal positions with different functions. "Our past corporate experiences complement each other. Put together, we're like a powerhouse," says Em.
The couple consider themselves one of the lucky few who are able to work so well together, mainly because their core lies in the fact that they are pushing for the company's growth in order to provide a stable future for their children. "There's no conflicting interest because everything is for the family," TJ explains when asked how they go about decision-making in Game Changers. "There's always a unified decision on what's best for the family."
Em adds, "The best partner you can have for business is your husband. You both know each other's strengths and weaknesses, so your decision-making becomes more intelligent because you're doing it together."
Running a business together also means both Em and TJ have more time to spend with their family. That reason actually played a big part in the creation of the company. "Our time becomes flexible and one parent can always be present while the other does the job. It's a win-win situation," Em explains.
But like any other setup, entrepreneurship has its own sets of pros and cons, especially when the work relationship overlaps with the personal ones. "Usually, when we watch movie marathons (which we love doing together), we try not to talk about business. But there are times naman na no matter how much you force yourself not to think about something, you just keep on thinking it. So you have to take advantage of the moments you're both inspired," says Em.
"At the end of the day, you just have to recognize each other's efforts and concentrate on what's best for the family," adds TJ.
Em and TJ's top three tips to working together successfully
1. Combine your strengths. You have similar interests, you know what you love about each other, and you know which forte the other is best in, so why not use that to your advantage? "If you funnel those things into your own business, it becomes more productive. In our case, Game Changer really grew when TJ started to work with me," says Em.
2. Don't take work into the bedroom. "I would suggest having a separate office in the house outside of the bedroom," says TJ. "If in the middle of the night, you get some inspiration and you feel the need to note it down, do it in the office and not while you're inside the bedroom."
3. Don't be afraid to show each other your weaknesses. Since Em and TJ capitalize on each other's strengths, they are not afraid to ask for help or pass on the work if they feel that the other can do it better. After all, it all boils down to mutual respect.
This article was originally published in Working Mom February-March 2017 issue.