Find Your Next Travel Inspo From These Celeb Couples' Romantic Getaways
Whether you're looking for your next romantic trip or just want to feel some love in the air, get into the Valentine's mood from these celebrity couples travel destinations
Travel has become the new way for people to rest and recharge. And couples, of course, find their much-needed time to spend together when they travel.
Filipino celebrity couples are no exception, especially since going out in public here in the country is rarely relaxing, with people asking for photos and following them around. That's why many couples opt to go out of the country so they can spend some time together in peace.
With Valentine's Day coming up, we compile some of our favorite celebrity couples' recent travels to give you some love month vibes and travel inspo for your next romantic retreat with your own special someone.
FUKUOKA, JAPAN
Megan Young and Mikael Daez
Megan and Mikael just recently tied the knot in an intimate but beautiful wedding in Subic, and they are both truly glowing. But rewind just a few months back to November, when the couple went on their very first trip to Fukuoka, Japan. Unlike the very urban Tokyo, Fukuoka sits on the northern shore of Japan so it gives travelers access to temples, beaches, and nature—and Megan and Mikael were able to take advantage of that.
Against the beautiful autumn backdrop, Megan and Mikael experienced a river cruise along the Yanagawa River. They also got to wear traditional Japanese kimono for the first time, which really got them into the Japanese spirit.
Images from @meganbata and @mikaeldaez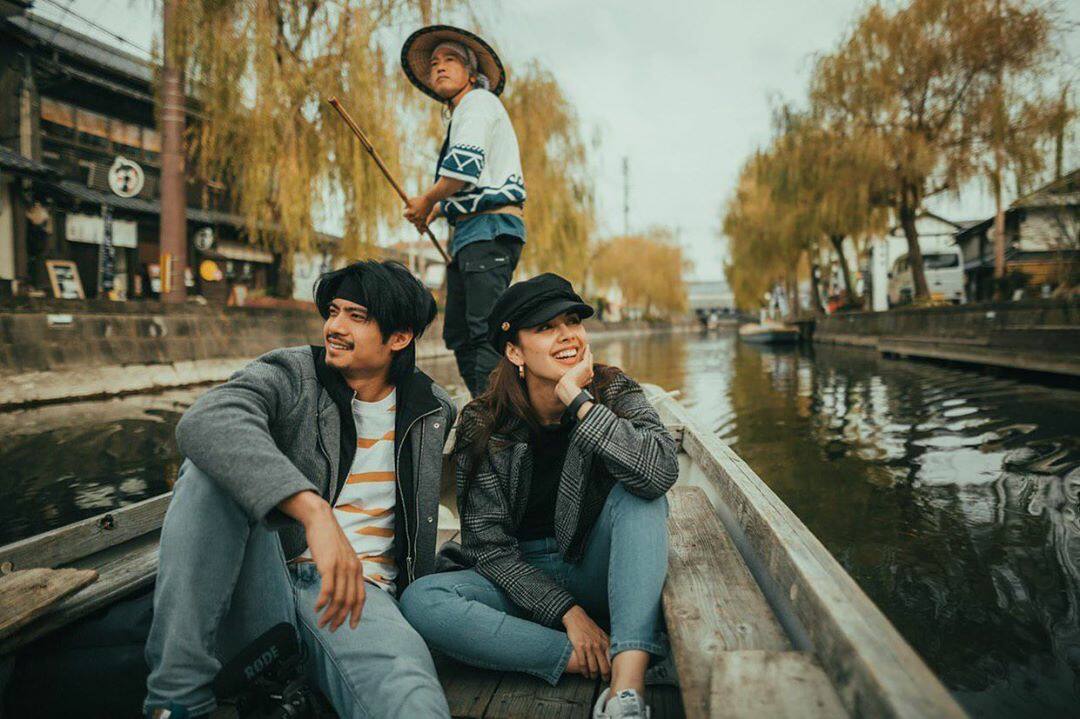 HAWAII, USA
Liza Soberano and Enrique Gil
Beautiful beaches and the chill, island vibe—that's what you get when you go to Hawaii. Liza and Enrique, despite their busy schedules for Make it With You, managed to slip to Hawaii to end 2019 and welcome 2020.

Apart from lounging around in the beach and enjoying some refreshing cocktails, the couple also went on a cruise on Liza's birthday on January 4. Spending your birthday with your loved one in a beautiful place is indeed one of the most precious things one can ever wish for.
Images from @lizasoberano and @enriquegil17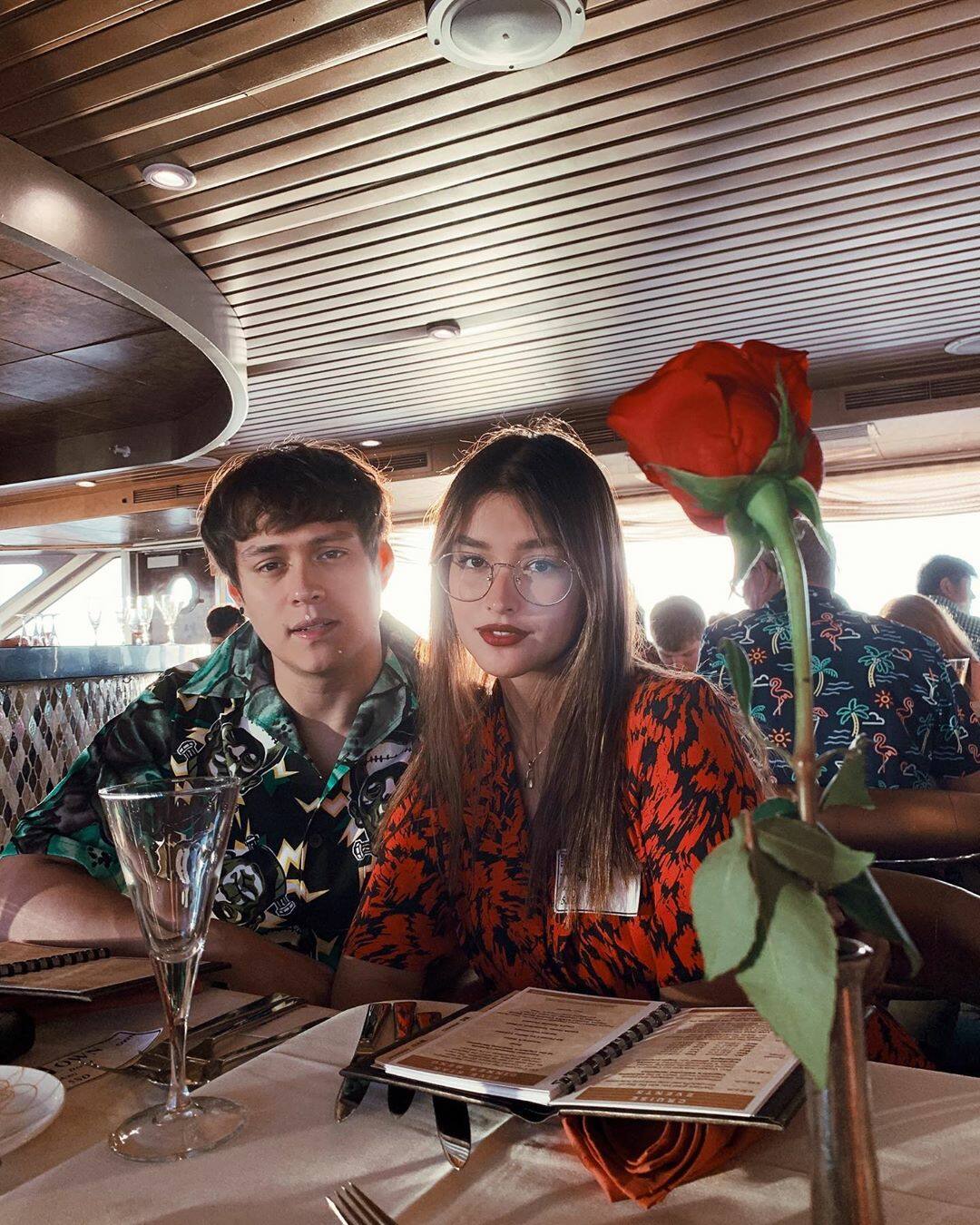 SEOUL, SOUTH KOREA
Kryz Uy and Slater Young
In December last year, Kryz and Slater announced on Instagram that they're finally pregnant with their first kid. But a baby bump won't stop Kryz from enjoying some time off work! So before 2019 closed, Kryz and Slater spent the holidays in South Korea. South Korea has quickly become a romantic destination with the popularity of K-dramas, and it's a trip that any couple would love and enjoy.

They, of course, spent a lot of their time in Seoul, the heart of South Korea, where they went shopping at Garosu-gil and taking an obligatory hanbok photo at Gyeongbokgung Palace. Kryz and Slater also enjoyed the snowy countryside at Hongcheon County in Gangwon, but since Kryz was pregnant, they took a raincheck on the skiing and enjoyed the beautiful white snow instead.
Images from @kryzzzie and @thatguyslater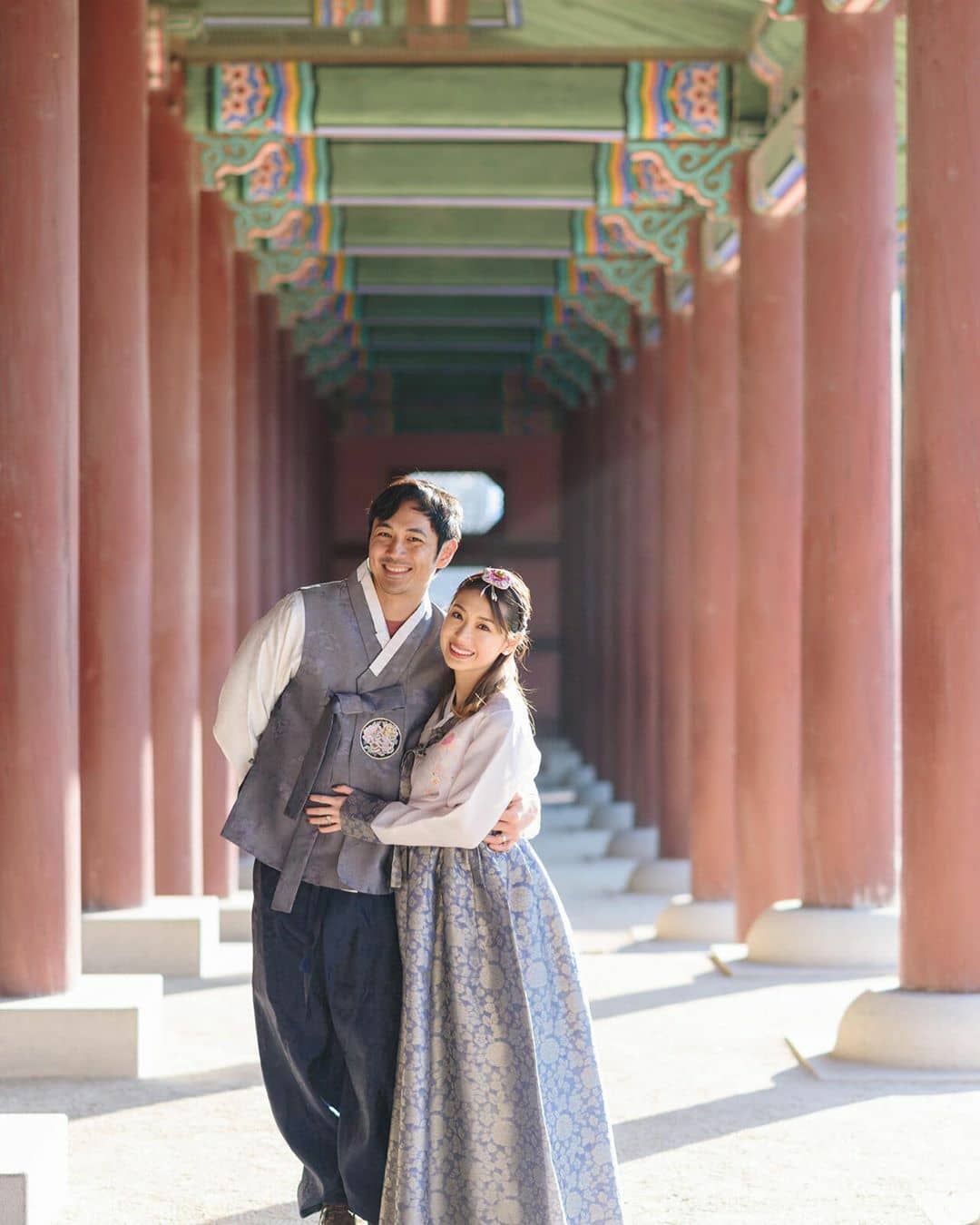 NORWAY
Maymay Entrata and Edward Barbers
Maymay and Edward are lucky to be able to go around the world because of work, but it's more precious when they're able to take time off work to see the world on their own terms and pace. One of the things they checked off their bucketlist in October is Norway, where they got to see the breathtaking Norwegian Lights. What can be more romantic than having the glorious Norwegian Lights at the backdrop of you and your special someone?
They also explored Norway and took some beautiful photos at the famous Tromsø Cathedral, one of Norway's biggest churches made from wood. As fans of the Korean drama Goblin, Maymay and Edward also tried to recreate some Goblin poses in front of the cathedral as they were aptly bundled up for the cold weather.
Images from @maymay and @edward_barber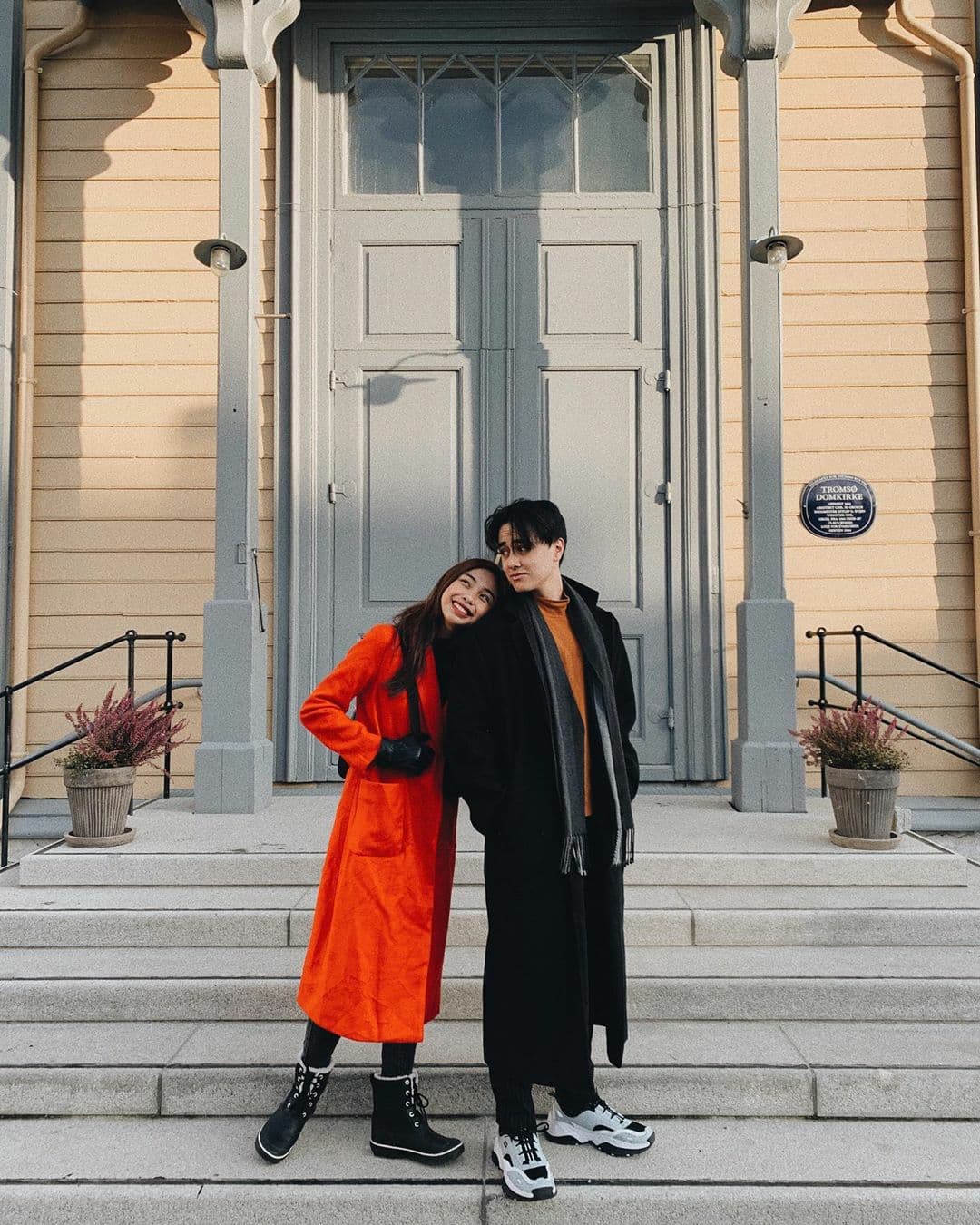 GREECE
Solenn Heussaff and Nico Bolzico
Solenn's blissfully enjoying motherhood and she's still ever so blooming, but can we just throwback to April when she went to Greece with her husband, Nico? Apparently, it's the couple's first time to go to Greece, which was a place that Solenn has always wanted to visit. And no doubt, Greece is one of the most romantic countries in the world, thanks to its spectacular views and picturesque towns. Although they went to Greece for an ad campaign with a group, the fun couple still managed to make some time for themselves.

They were able to visit the ancient citadel that is the Acropolis of Athens; drop by Hydra, one of the most beautiful islands of Greece; and enjoy the breathtaking view at Nafpolio, a seaport town in the Peloponnese.
Images from @solenn and @nicobolzico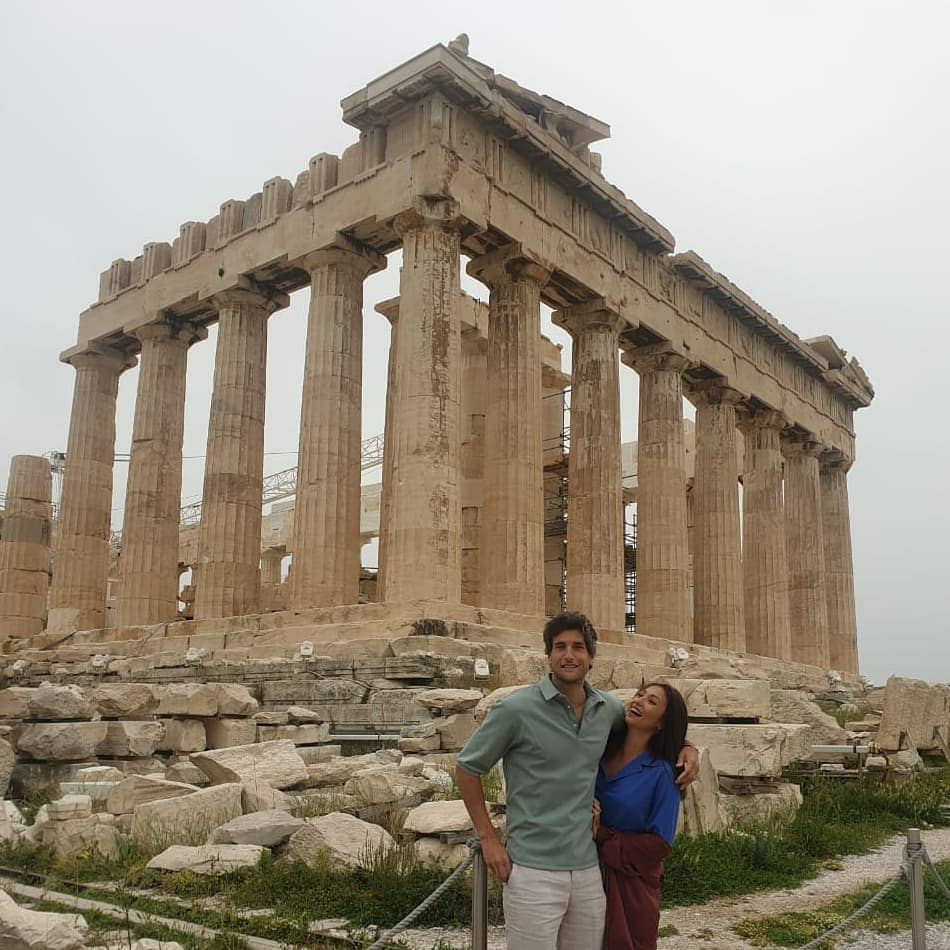 BALI
Jake Cuenca and Kylie Verzosa
Bali—one of the most beautiful islands in the world. It's a popular honeymoon destination for a reason. And Jake and Kylie really took honeymooning to a different level as there's no denying they showed off some pretty hot and steamy photos during their Bali trip in November.
Bali is home to countless of romantic villas and resorts, but Jake and Kylie made sure they're at one of the most luxurious resort hotels in the island: at the Bvlgari Resort Bali, a 5-star hotel resort with private mansions that can cost up to P280,000 a night. Talk about luxe! Well, as Jake said, "To live a life of abundance with you, Kylie. We will make our dreams come true."
Images from @juancarloscuenca and @kylieverzosa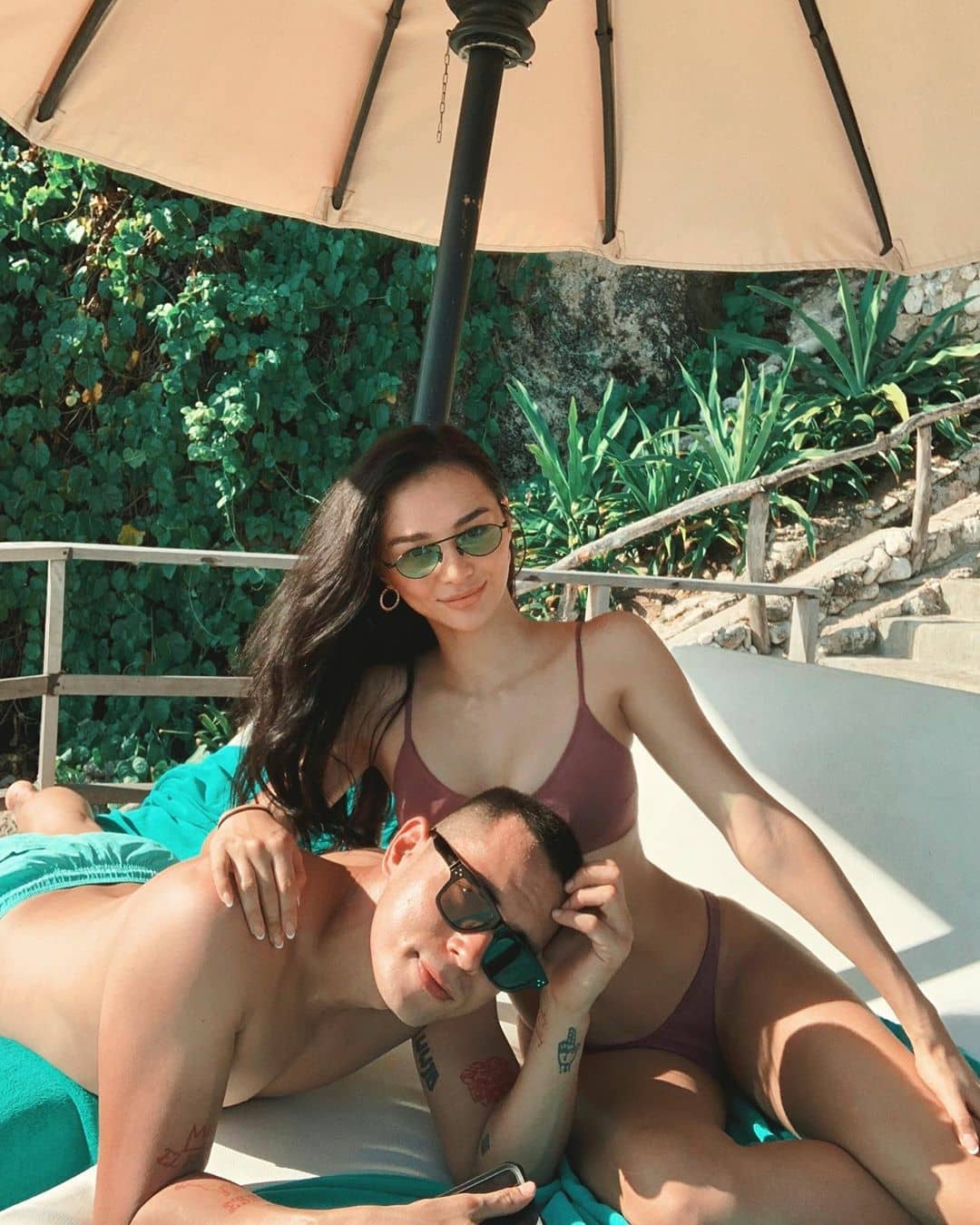 U.S.A.
Coleen Garcia and Billy Crawford
When you have a show that airs daily, it's really hard to take time off work to chill out and have some fun. But good on Coleen and Billy for sneaking off to the US in August to spend some time in Texas, the Billy's childhood hometown. And Texas has indeed brought out Billy and Coleen's inner country side as they spent some time fishing and enjoying in a good ol' pub.
While in the US, the couple also passed through San Francisco, where they were able to visit the bridge of love, the Golden Gate Bridge.
Images from @coleen and @billycrawford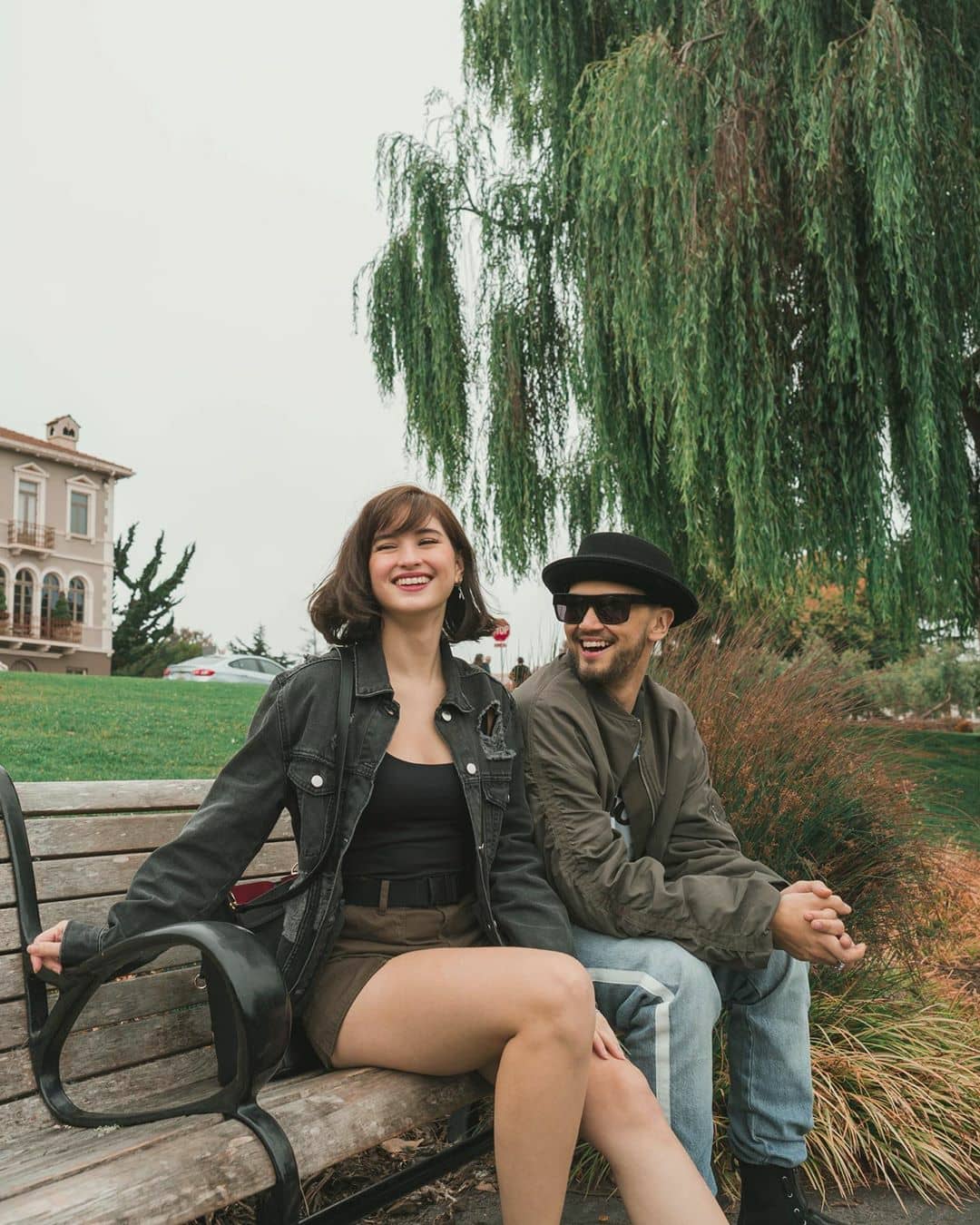 ICELAND
Kathryn Bernardo and Daniel Padilla
Despite their loaded schedules, Kath and DJ make sure they always have time to pause and travel. They have been to some of the most beautiful countries in the world, and one of their latest is their trip to Iceland in October. While the cold Icelandic region doesn't scream romantic off the bat, you won't be able to stop yourself from falling in love with Iceland's vast landscapes, mesmerizing glaciers, and serene milieu. It's the perfect place for some quiet time with your beau—and in this case, for Kath and DJ to catch some much-needed time off together.

Kath and DJ were pretty lucky to have Iceland's magnificent views at their background—from the majestic waterfalls, a beautiful pink sunset, azure skies and seas, and the elusive Aurora Borealis. In fact, they were able to catch the Northern Lights on their first day in Iceland, as if it was welcoming them. How romantic is that?
Images from @kathbernardo and @supremo_dp