Fall In Love With The Swiss Alps Like Hyun Bin and Son Ye-jin In 'Crash Landing On You'—Here's Where To Go
If you've been hit by wanderlust because of K-drama 'Crash Landing On You,' then this is where your next European trip should be
The glorious snow-capped peaks of the Swiss Alps. Quaint Alpine villages. Rolling hills and valleys, parks covered in blooms, and paragliding through the air. What could be more breathtaking than these sights?
Maybe finding your one true love, just like Hyun Bin's Ri Jeong-Hyuk and Son Ye-jin's Yoon Se-ri in 'Crash Landing On You'?
But whether or not you've found the love of your life, you'll definitely want to travel to Switzerland to see its amazing sights for yourself. The Swiss Alps are truly a magnificent natural creation to behold, and a rewarding hike on its peaks to explore its many villages should be part of any serious traveler's itinerary.
The Bernese Oberland
Switzerland has been blessed with a unique and splendid geography, and its 342 municipalities have much to offer. But if you're headed to see the Alps, start off your journey at one of its cantons and its capital city, Bern.
Bern's mountainous region is better known as the Bernese Oberland (Bernese Highlands). This region is popular for the Jungfrau Peak and Lakes Thun and Brienz. Lake Brienz is one of the spots where 'Crash Landing On You' was filmed. Lake Thun, on the other hand, has five castles that look like they came straight out of a fairytale.
The Bernese Alps in western Switzerland is popular for many tourists and scientific explorers. The Jungfrau-Aletsch area is a UNESCO World Heritage Site, with Jungfrau being one of the main summits at 4,158 meters.
Oh, these charming Alpine villages
Pack your bags and revel in the magnificence of nature while being charmed by the simplicity of life in these Swiss villages:
Interlaken
Interlaken is popular tourist destination in Bern and one of the major transport hubs in the region, making it the ideal jump-off point for exploring the surrounding mountain villages. Buses, trains, taxis, and ferries from Interlaken can take you to other municipalities and villages in the Bernese Oberland region.
It is also a popular destination for backpackers and adventure travelers, with many seeking to try paragliding, skydiving, hang gliding, and skiing. And why not? The Bernese Alps are the perfect backdrop for these activities, and make for amazing photos.
Iseltwald
Located at the south bank of Lake Brienz, Iseltwald is accessible from Interlaken via bus, ferry, or taxi/car. This alpine village is part of the Federal Inventory of Heritage Sites which means it is a protected site for its natural and cultural heritage.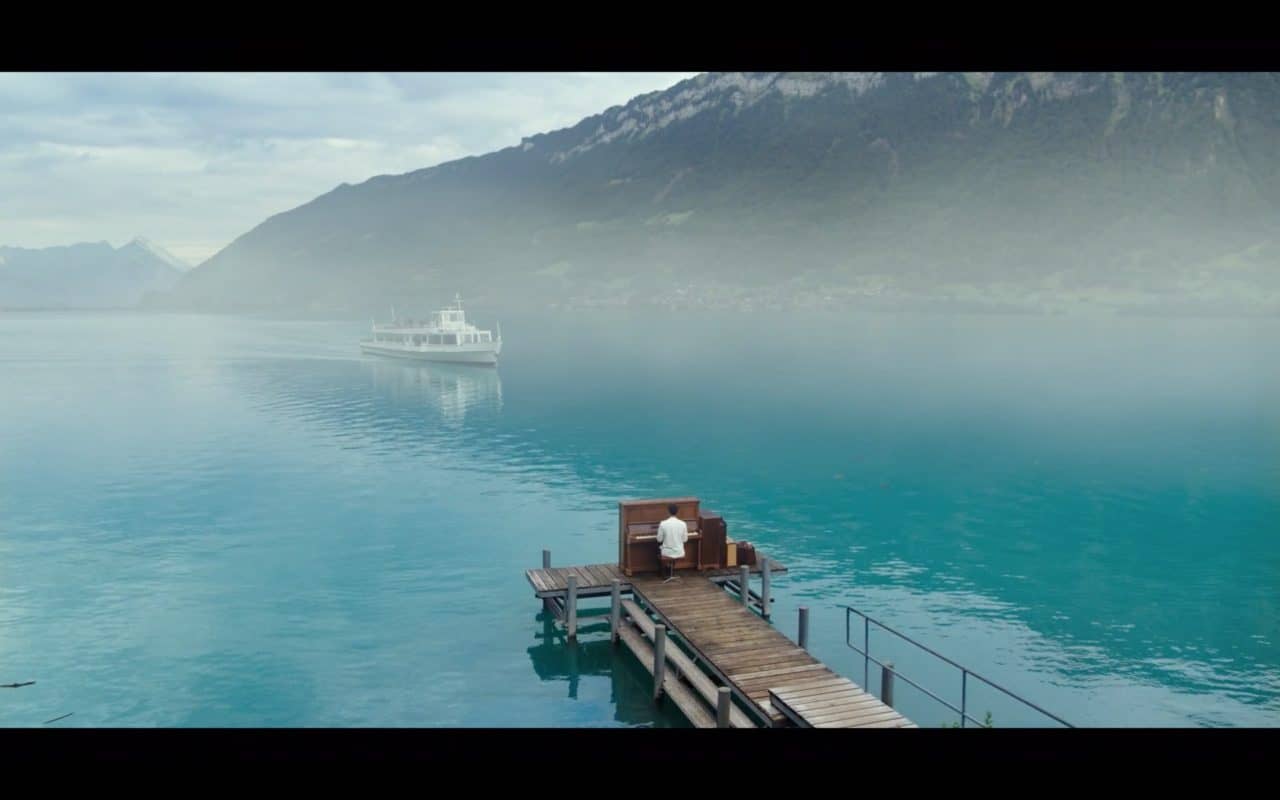 Iseltwald | Photo from koreandramaland

Sigriswil
Another municipality worth visiting is Sigriswil. A notable attraction here is the 340-meter long Panorama Bridge, one of the longest hanging bridges in Switzerland, which connects Sigriswil with Aeschlen and overlooks Lake Thun. Looks familiar? This is the same suspension bridge where Ri Jeong-Hyuk and Yoon Se-ri's paths crossed. To get here, you can hike or take a bus or train from Interlaken.
Lauterbrunnen
Another Bern municipality you shouldn't miss is Lauterbrunnen. As one of the deepest valleys in the region, Lauterbrunnen boasts of numerous falls and streams, such as Staubbach Fall, one of the highest in Europe. Lord of the Rings fans would be interested to know that Rivendell was inspired by J.R.R. Tolkien's hike in this region.
Kleine Scheidegg
Avid hikers should head to Kleine Scheidegg, a mountain pass in the Bernese Oberland region that connects Lauterbrunnen and Grindelwald. Kleine Scheidegg is a popular location for skiing in winter and hiking for summer.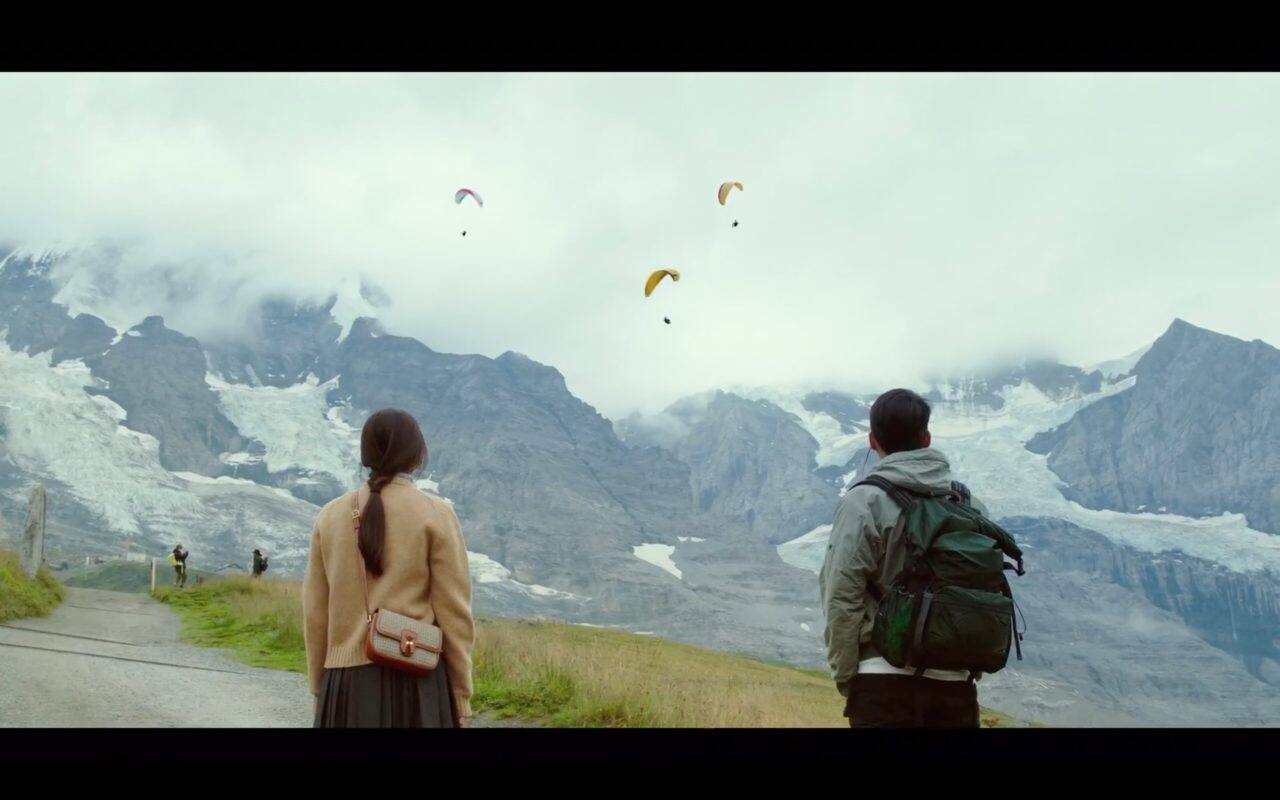 Kleine Scheidegg | Photo from koreandramaland
Wengen
Wengen is an alpine village in Bern in the Lauterbrunnen valley that hosts annual ski races. It is known for being car-free, except for farm and electric vehicles used to transport passengers from the railway station to the village.
Take a look at these sights from the region and see for yourself: