IN PHOTOS: Curious Where Dr. Ji And Her Family Lived? Here Are The Filming Locations For 'The World Of The Married'
Relive the bittersweet lives of Dr. Ji Sun-woo, Lee Tae-Oh, and Yeo Da-kyung in these cafes, restaurants, and other locations on your next trip to South Korea
The World Of The Married is a groundbreaking Korean drama that dominated our K-drama addicted screens the past couple of weeks. While TV and film aren't short on third-party affairs as storylines, this show caught our attention with its different take on the challenges between couples, and on marriage, infidelity, and revenge.
Just like its lead characters Ji Sun-woo (Kim Hee-ae), Lee Tae-oh (Park Hae-joon), and Yeo Da-kyung (Han So-hee) who suffered painfully in their embittered battle of love and loss, it's been difficult to move on, especially with the series having aired its finale last weekend. If you're not over this drama yet, then let's revisit some of the unforgettable scenes from TWOTM.
As we look back, let's go on a virtual tour of The World Of The Married universe. As memorable as the scenes were, Its various picturesque locations set the tone for the picture-perfect family life of Dr. Ji, Tae-oh, and son, Joon-young. A serene, upper middle-class cul-de-sac; a warm family hospital; charming cafes and teahouses. These places were but some of the key locations that gave viewers a glimpse of the family's idyllic hometown of Gosan.
The real life Gosan is actually located in Ulsan, that's closer to Busan (an hour to an hour and a half hour's drive) than Seoul (which takes three to four hours by train or by car). TWOTM's filming locations may actually be found within Seoul and Pyeongtaek, a city southwest of Seoul more popularly known as a US military base.
Should you find yourself back in South Korea and thinking of doing a TWOTM pilgrimag eonce the opportunity to fly opens again, take note of these places that served as shooting locations of the drama. Step into the world of the married (literally and figuratively) and relive the best moments from the show.
Warning: Spoilers ahead, so proceed with caution.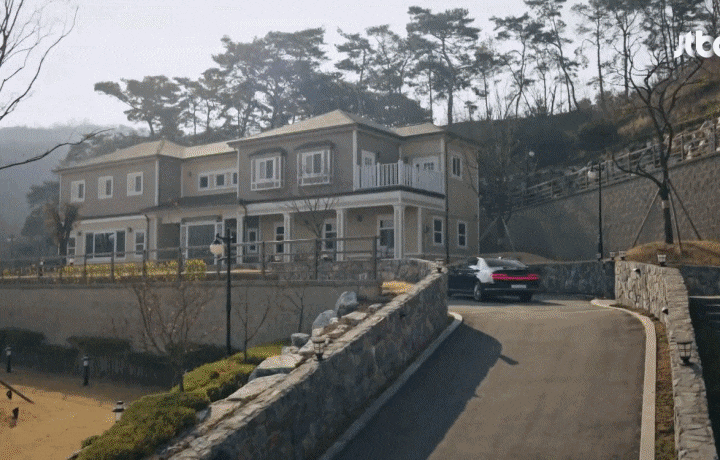 The World Of The Married Film Locations
The World Of The Married Film Locations
Photos from
Korean Dramaland.