IN PHOTOS: Plot These 20+ Filming Locations of 'The King: Eternal Monarch' For Your Next South Korean Sojourn!
Visit both parallel worlds through this guide to the show's filming spots.
We left our hearts in the parallel universe of King Lee Gon and Lieutenant Jung Tae-eul! Hit Korean drama The King: Eternal Monarch definitely left a mark after its successful 16-episode run.
The romantic fantasy series, which stars Lee Min-ho and Kim Go-eun, sent our passion for all things Korean to a whole new level. It combined all the right ingredients for a tasteful, hard-to-miss show—an inventive plot, an interesting mix of characters, and an imaginative setting. It's hard to visit South Korea and not conjure the scenes from The King in mind, whether you're neighborhood-hopping the spots in the "Republic of Korea" around Seoul or basking in the cultural spots in the "Kingdom of Corea" in Busan and its nearby areas. Traveling there with these filming locations in mind is a whole itinerary on its own!
And who isn't dreaming of going on a TKEM pilgrimage right now? While flying out of the country should wait because of the current pandemic, no one's stopping us from planning way ahead of time. Make your daydreams a reality and bookmark the places where the show's cameras rolled.
Let's revisit the parallel worlds through this gallery, jam-packed with 20+ filming locations for your next South Korean vacation (or a virtual trip on your device, if you're craving for one now). Maximus, the white horse, is waiting for you to hop on and enjoy the ride.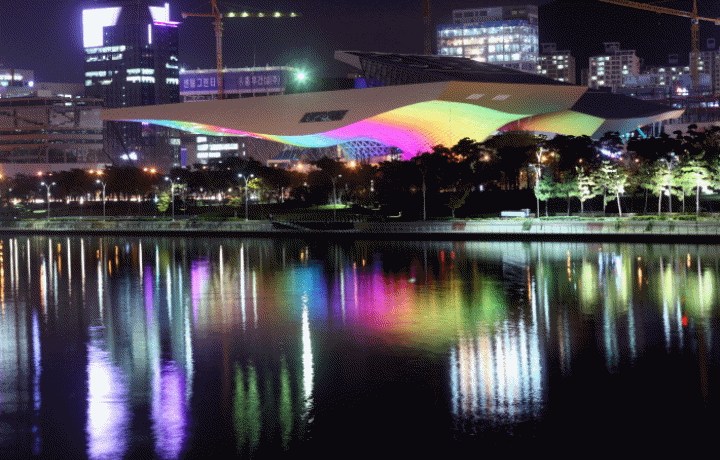 TKEM Filming Locations
TKEM Filming Locations