Travel Through These 8 K-dramas Shot In Amazing Destinations
The K-fever inspires such wanderlust not just in South Korea, but in other parts of the world, too!
When it comes to binge-watching Korean dramas (which has become our official national pastime this quarantine), the visual treat doesn't stop in exciting filming locations around the country—some series go beyond its borders!
And no, we're not just talking about crossing to North Korea via 2019 hit drama Crash Landing On You, starring Hyun Bin and So Ye-jin. Countless other TV shows have flown to other parts of the world to make not just the audience viewing experience, but also the background of the tale, more compelling and strikingly enticing. It's especially helpful for our restless spirits yearning to get a glimpse of the outdoors from inside our homes. It's as if our favorite Korean stars have brought us along for the exciting ride!
If you're like us who have created a long list of places to visit—inspired by K-dramas you've seen—once the COVID-19 pandemic ceases, you may want to add a few more destinations to your file. From top-rating shows to underrated dramas you've yet to watch, we list down eight Korean drama series shot in amazing spots abroad to fill you with some wanderlust for now. Scroll through the gallery and enjoy the virtual tour!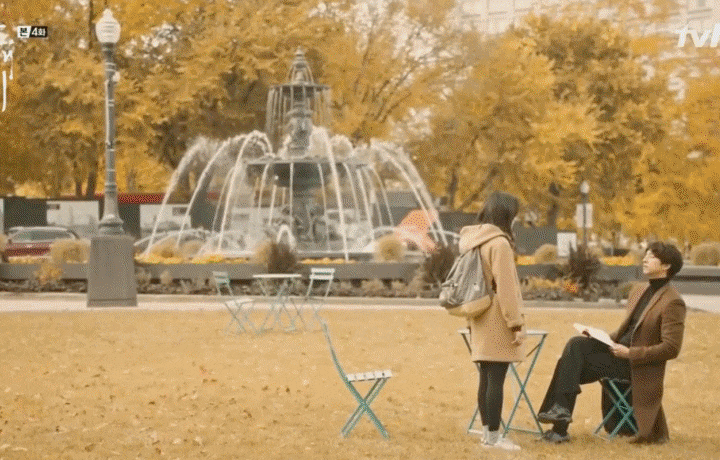 8 K-dramas Shot In Amazing Destinations
SWIPE LEFT OR RIGHT
TO NAVIGATE BETWEEN PAGES
Crash Landing On You in Switzerland
Crash Landing On You in Switzerland
Crash Landing On You in Switzerland
Crash Landing On You in Switzerland
Crash Landing On You in Switzerland
Memories Of The Alhambra in Hungary
Memories Of The Alhambra in Hungary
Memories Of The Alhambra in Spain
Memories Of The Alhambra in Spain
Memories Of The Alhambra in Slovenia
Descendants Of The Sun in Greece
Descendants Of The Sun in Greece
Descendants Of The Sun in Greece
The Third Charm in Portugal
The Third Charm in Portugal
The Third Charm in Portugal
The Third Charm in Portugal
The Third Charm in Portugal
A Piece of Your Mind in Estonia
A Piece of Your Mind in Estonia
A Piece of Your Mind in Estonia
Jealousy Incarnate in Thailand
Jealousy Incarnate in Thailand
Jealousy Incarnate in Thailand