This Luxury Tropical Paradise In Batangas Is Worth Adding To Your Travel Wishlist
In this resort, staying in bed still counts as sightseeing—the views are that good.
The holiday season here and our urge to travel is at an all-time high. For those who crave a seafront getaway for some R&R, the good news is you don't have to go far. This luxurious paradise called Vivere Azure is just two hours away from Manila and is the perfect setting for your next beach trip.

Vivere Azure used to be a private rest house before officially becoming a resort in 2017. With its collection of beautifully decorated suites and villas immersed in unspoiled tropical nature, there's nowhere quite like it in Anilao, Batangas.

It has a laid-back sensibility and intimate vibe with 9 suites in the Main House and 3 newly built Casas at The Villa. All uniquely designed, each offering a haven of peace and tranquility. No suite is the same.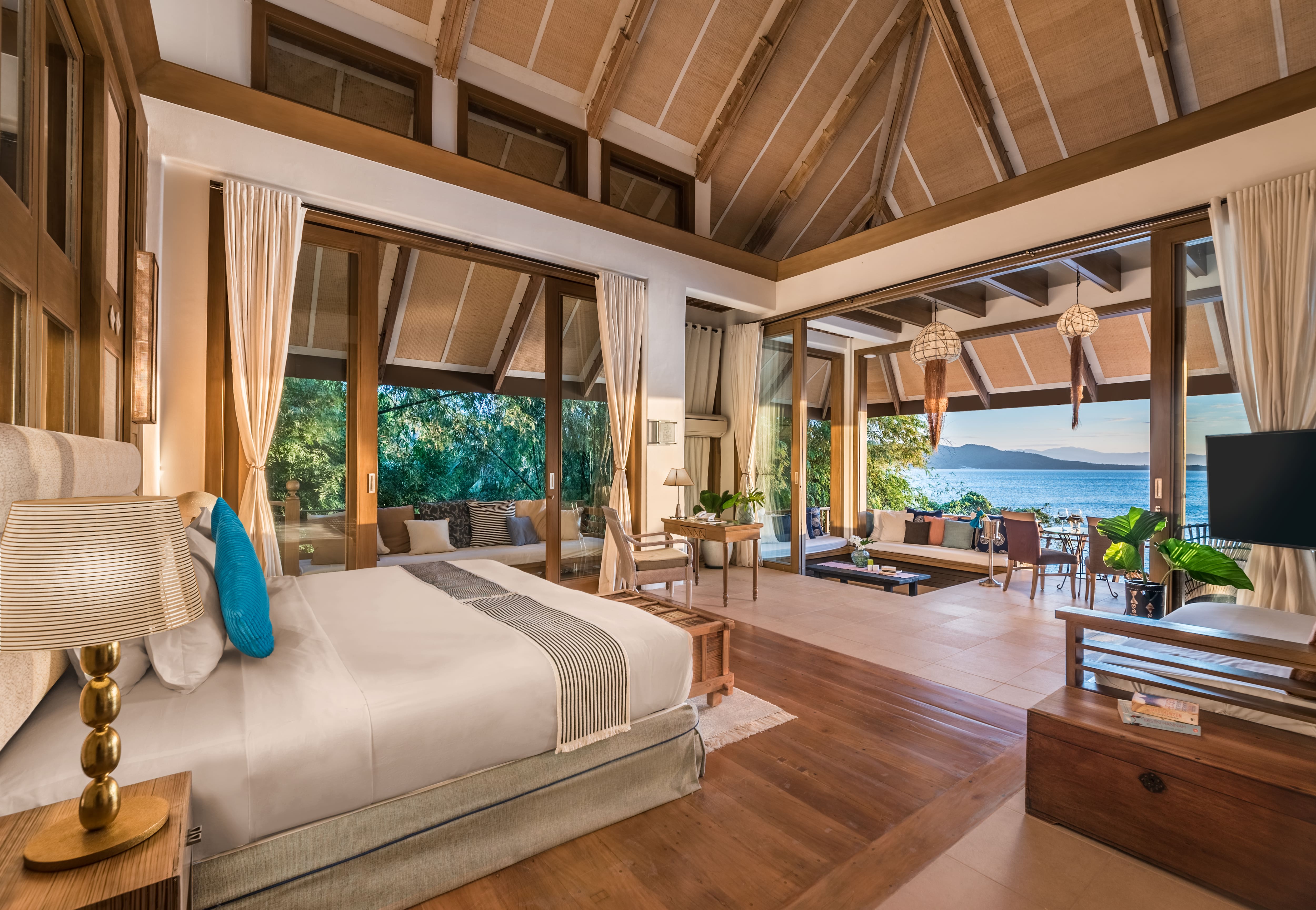 Photo Gallery
Photo Gallery
Imagine waking up in a plush villa, throwing open the sliding doors to savor breakfast on your deck overlooking lush jungle flora and turquoise ocean, then driving straight into a private infinity pool. That's life at this resort.
The Main House exudes a sense of openness, offers picturesque views of the sea and the sunset, floor-to-ceiling windows and private verandas. Designed for families with kids, it even has easy access to the resort's beach, water sports and other facilities.
Perched on a hilltop, The Villas offer serene interiors, a stunning view and an unforgettable experience with a complete privacy. Suited for couples, it makes the perfect room for a romantic and quiet day.
Water sports, from diving to snorkeling, feature heavily on Vivere Azure's list of recommend activities, but you'll be equally content taking full advantage of the resort's impeccable beach service and facilities such as the infinity pool, a meditation hut, a view deck at the lanai and the Coco Bar overlooking the sea.
Vivere Azure believes in soaking in the moment, taking in the views, and embracing the slow and the now. In a world where everything is instant and running at full speed, Vivere Azure is the perfect place to relax, rejuvenate, and escape the stresses of everyday life.