IN PHOTOS: These Amazing Destinations Should Be On Your Bucket List, According To Celebrities And Society Personalities
Hit the ground running with your travel plans this year and get some ideas on where to go next from these celebs' 2019 holiday break vacations
We all look forward to that in-between period after Christmas and before New Year's Day, where we try to squeeze in a well-deserve vacation to get us revved up for the coming year. It's the opportune time to visit destinations thousands of miles away that we long for the rest of the year, especially during those times when we feel overwhelmed by the demands of work and home and other trivialities of daily life.
Only a few days long, even celebrities are making the most of this window of a break that's short and sweet. If you're already planning your travels for 2020, here are some amazing locations to put on your bucket list for this year courtesy of our favorite personalities.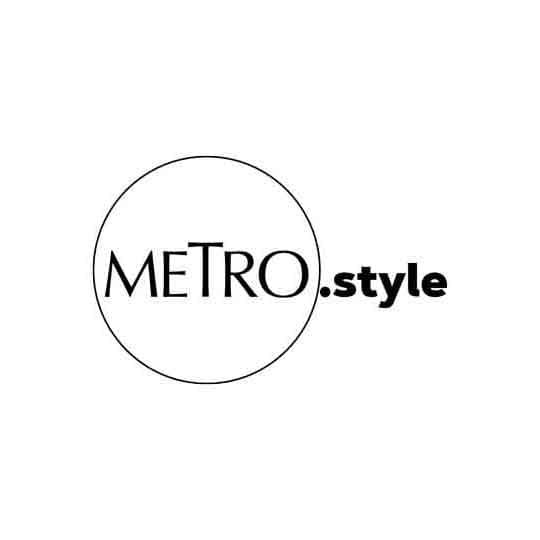 Los Angeles, California | @sarahlahbati
CALIFORNIA DREAMIN'
Warm weather, sunny blue skies, and laid back vibe. These are what California dreams are made of. Also known as the Golden State, California boasts of diverse, multicultural cities that have led trends in entertainment, culture, art, food, and more.
Los Angeles, for one, is on the spotlight right now with the premier Season 2 of Netflix's YOU and A Marriage Story, while San Francisco remains at the top of many travelers' lists for its sights, sounds, and flavors. Another series that has aimed the spotlight at another California city is the star-studded Big Little Lies, which is set on the beautiful coastal city of Monterey, and of course, who can miss the equally lovely wine region of Napa, which has contributed much to the revived interest in American cuisine.
Need travel inspo? Check out where these celebs went to in California: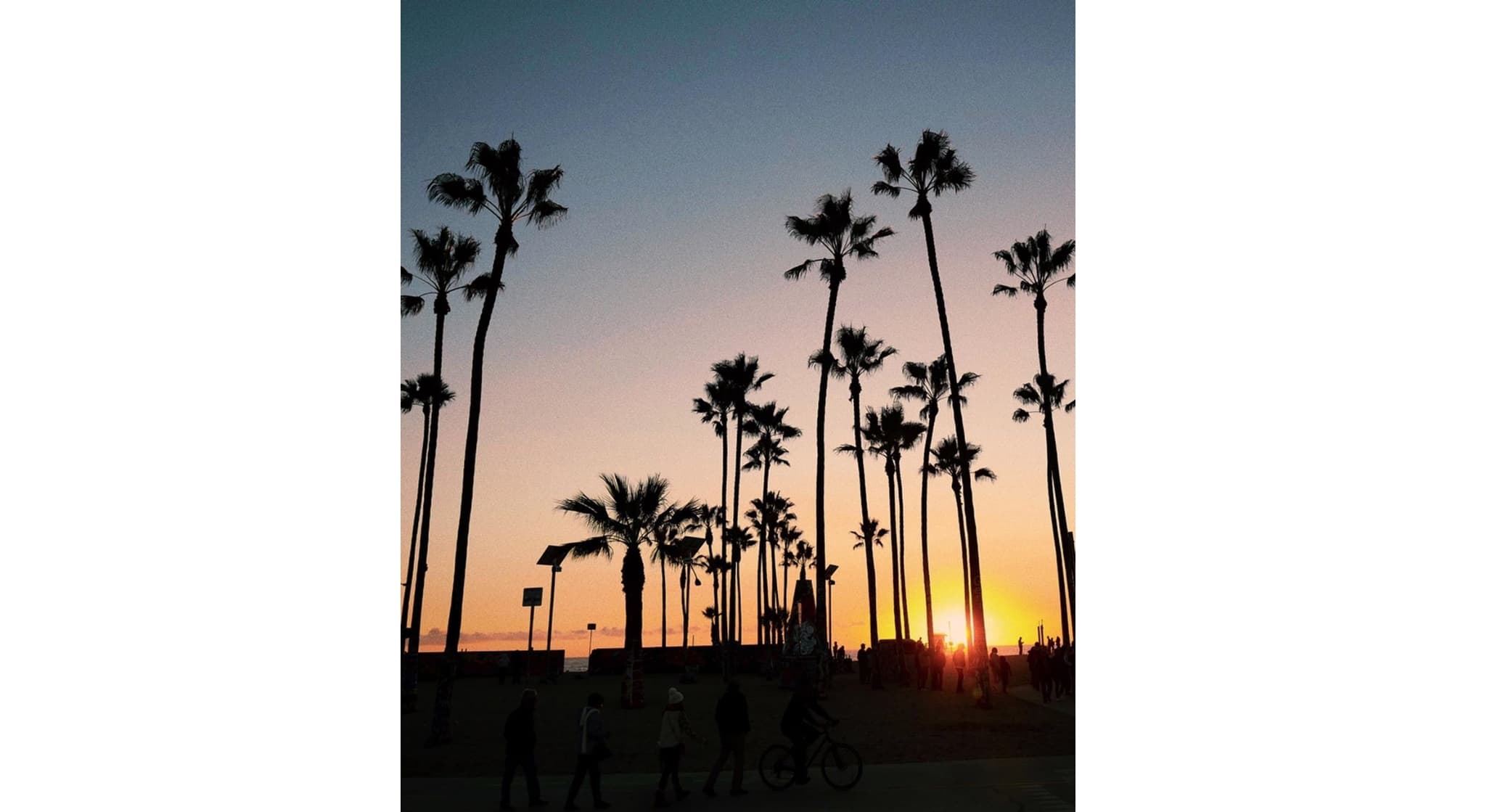 SWIPE LEFT OR RIGHT
TO NAVIGATE BETWEEN PAGES
Rancho Mirage, California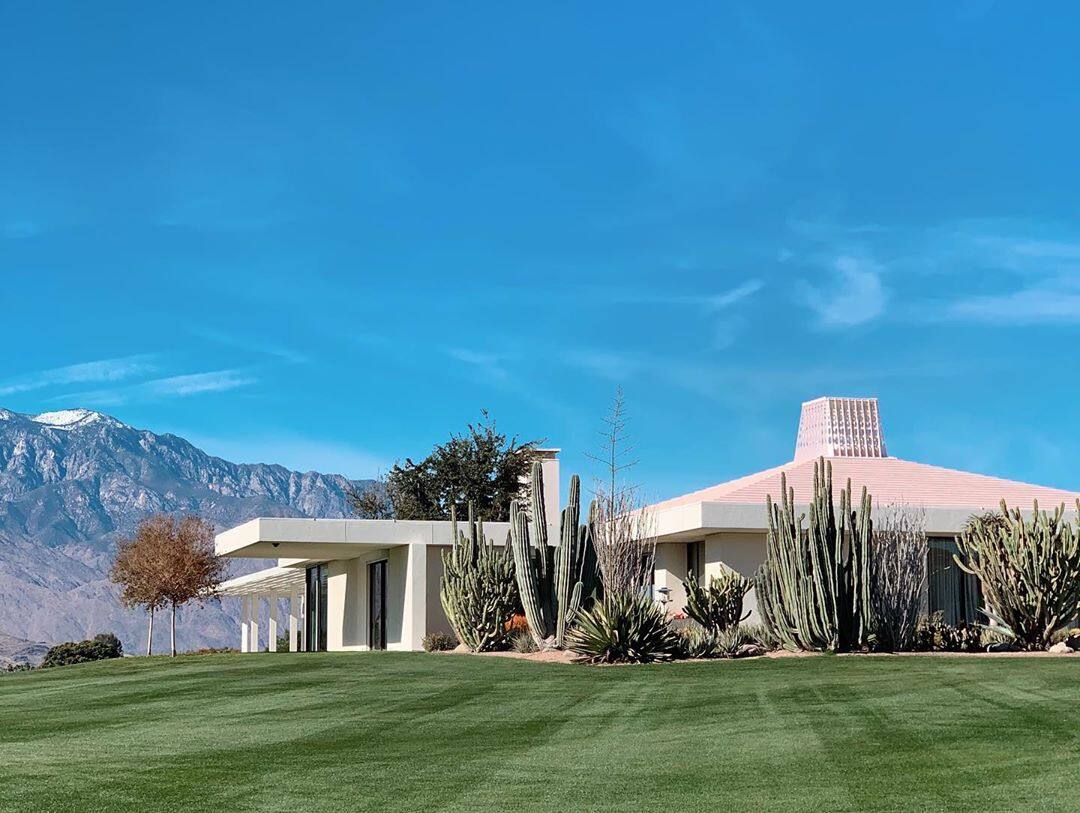 Sunnylands | @beibeidee
World leaders have gathered at this "winter estate" to discuss pressing global issues amidst a neutral and equally calming environment. The desert landscape has been inspiring artists as well, while the architecture and its interiors provide an enriching environment to nourish creativity.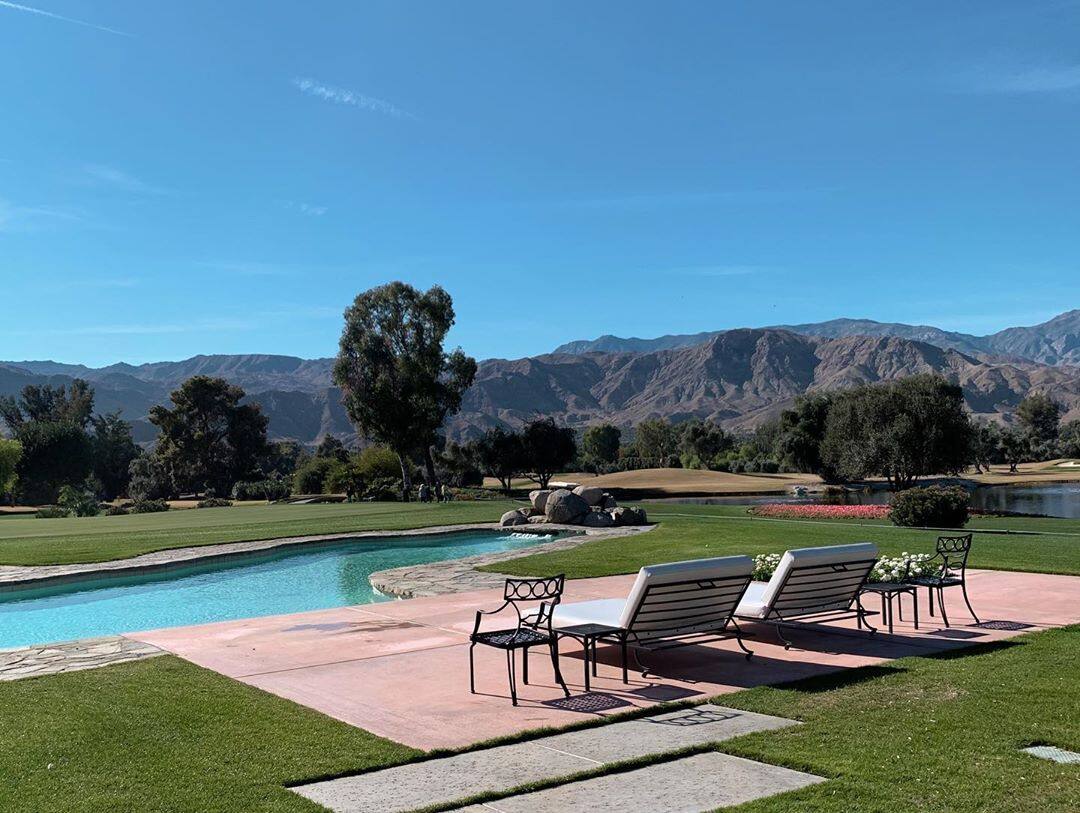 Sunnylands | @beibeidee
While this park was not exactly the inspiration for Irish rock band U2's 1987 album, The Joshua Tree, it's close enough, as the park is named after the very same tree on the album cover and recent concert world tour. Now whether or not you're a U2 fan, Joshua Tree National Park is well worth a visit for its remarkable desert landscape, in particular where two deserts—the Mojave and Colorado—meet. This geography brings about an interesting fusion of desert flora and sights that make for exciting nature and hiking trails, rock climbing spots, and campgrounds. The park is is great for sightseeing and exploration in the daytime, but it's also notable as one of the best spots to go stargazing at night.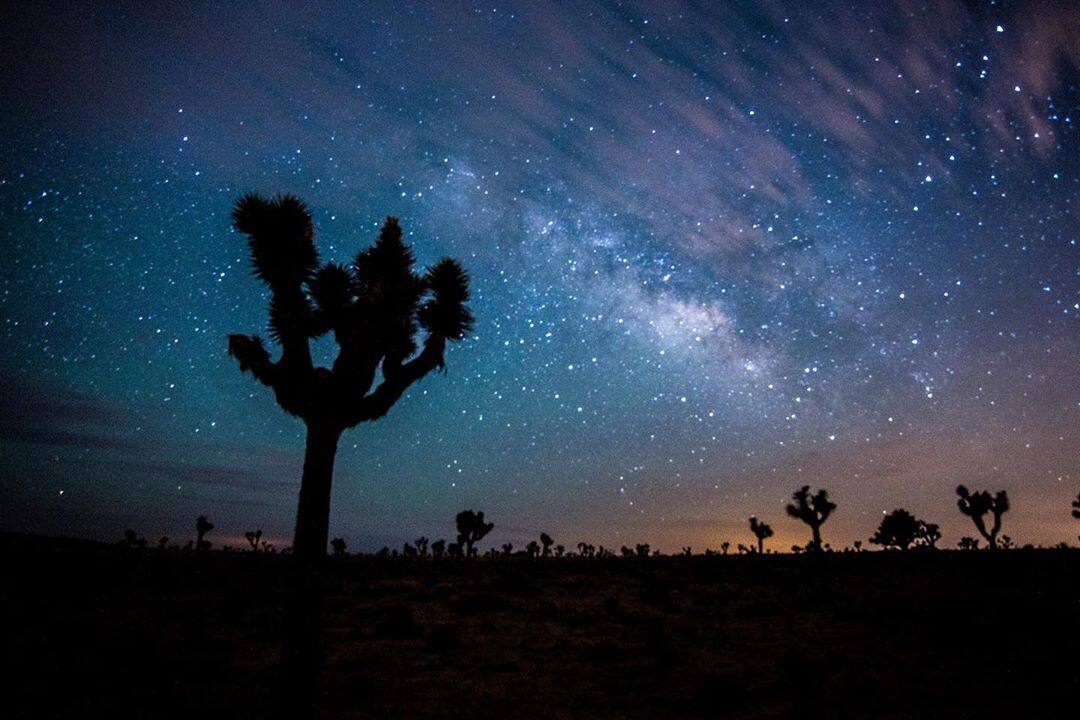 Joshua Tree National Park | NPS / Lian Law
WINTER WONDERLAND
If you're like most Filipinos, then maybe you prefer heading somewhere with winter for a real life white Christmas—or at least a holiday somewhere where the temperatures don't hit the double digits. While many may opt to go to the usual spots where it snows like the US or even nearby Seoul, why not explore a bit further towards cities known for skiing such as Niseko, Japan and Alberta, Canada?
Check out where local celebs Maja Salvador and Toni Gonzaga headed for a Frozen good time.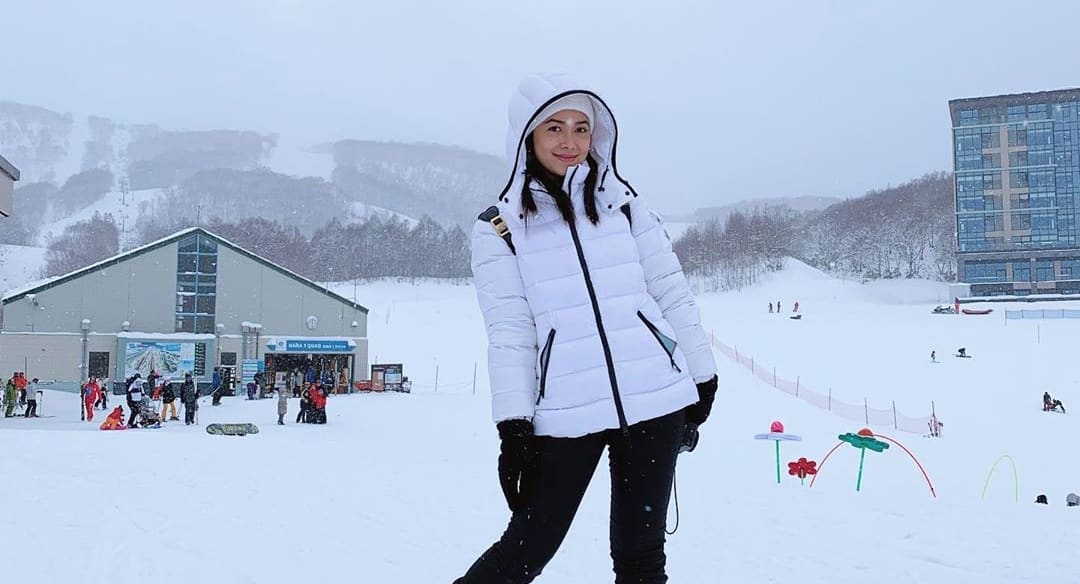 SWIPE LEFT OR RIGHT
TO NAVIGATE BETWEEN PAGES
EXOTIC DESTINATIONS
If your 2020 goal is to go somewhere you've never been to before, then these three destinations should be on your bucket list! Nothing says "exotic" as unknown lands that are different from home, but sometimes, even those that bear a resemblance with our own become truly rich sources of learning and adventure.
Want to see which new destinations beckon? Browse through this gallery: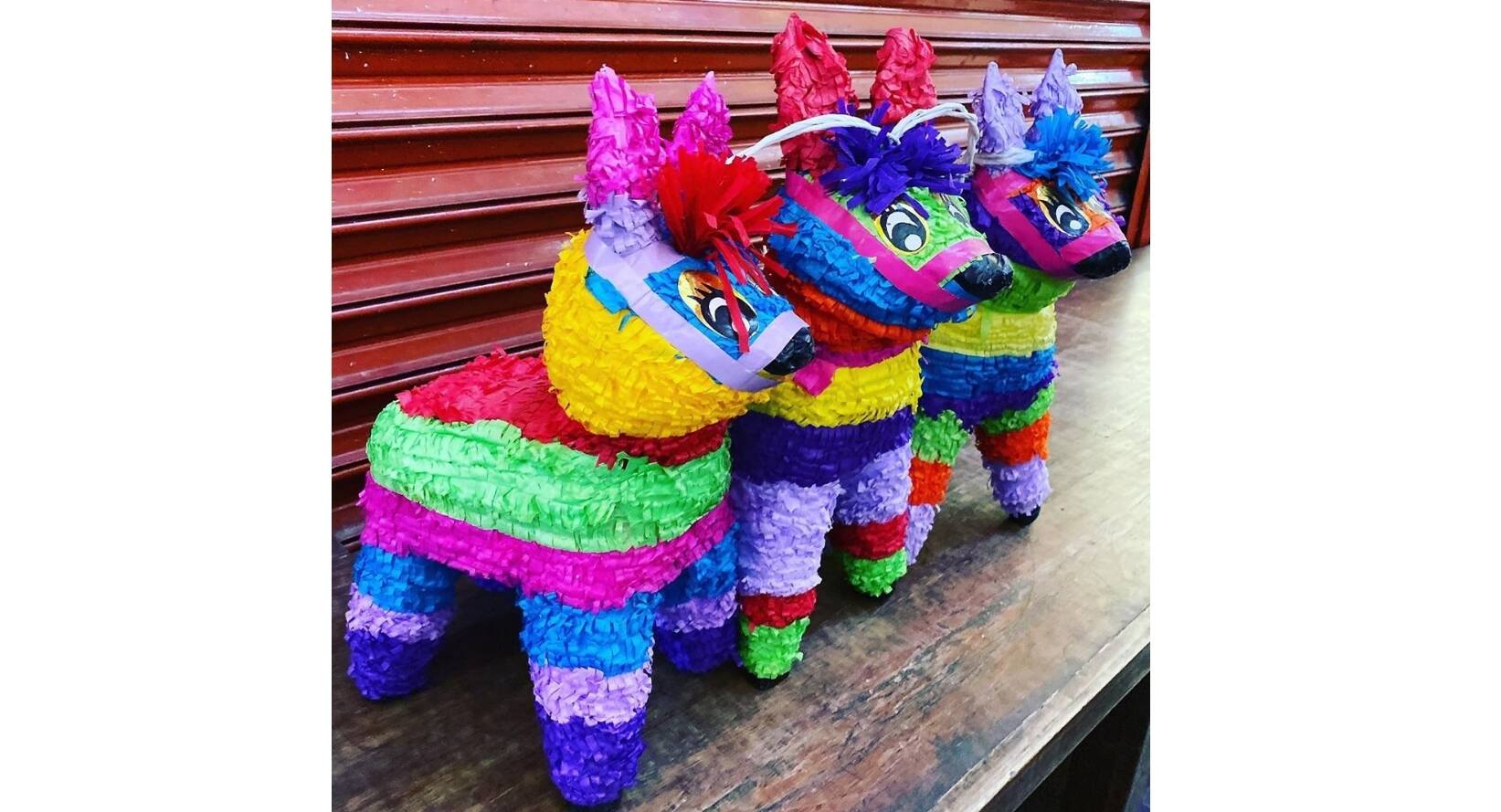 SWIPE LEFT OR RIGHT
TO NAVIGATE BETWEEN PAGES
Check out these places in Mexico: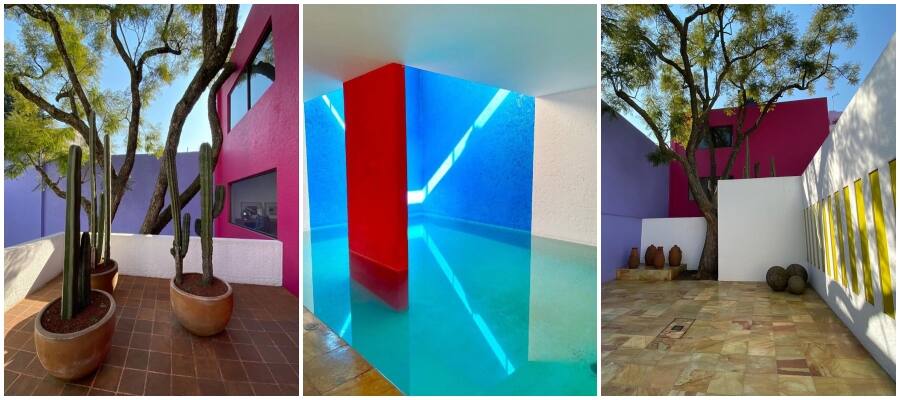 Casa Gilardi, the last project of Mexican architect Luis Barragan | @cristallebelo
Don't miss Mexican architect Luis Barragán's last project, Casa Gilardi. The structure showcases his flair for using color and light within a space to create a stunning visual. But the main highlight of this home is the jacaranda tree at its core, of which he built the house around.

Museo Frida Kahlo, also known as Casa Azul | @museofridakahlo
Also known as Casa Azul, the Frida Kahlo museum, provides a glimpse into the artist's life and mind. Located in Coyoacan, Mexico City, Casa Azul was Kahlo's childhood home which later became home as well for her and Diego Kahlo, her husband. The museum is littered with her personal belongings, and has been well-preserved to keep her spirit alive within its confines.
Mercado Roma, a gourmet market | @cristallebelo
Nothing speaks of a city's life and pulse than through its cuisine, and what better way to explore Mexico than through its market. Mercado Roma is a public market that features authentic Mexican, gourmet food. Traditional Mexican cuisine is alive and thriving here in a communal level, but elevated further to embrace a more modern approach in gastronomy.
EUROPEAN ESCAPADE
Exploring other continents beyond Asia, North America, and Europe has been more popular lately, especially with the growing accessibility of exotic destinations that are now reachable because of improved air travel opportunities. Yet, the allure and charm of Europe has not waned in the least bit. For sure, it's the Old World charm and history that still draws many to these European cities, which are now coupled with stylish hotels and chic restaurants that satisfy our wanderlust.
Here's a look into the different European cities that these stylish ladies visited over the holiday break and into the New Year: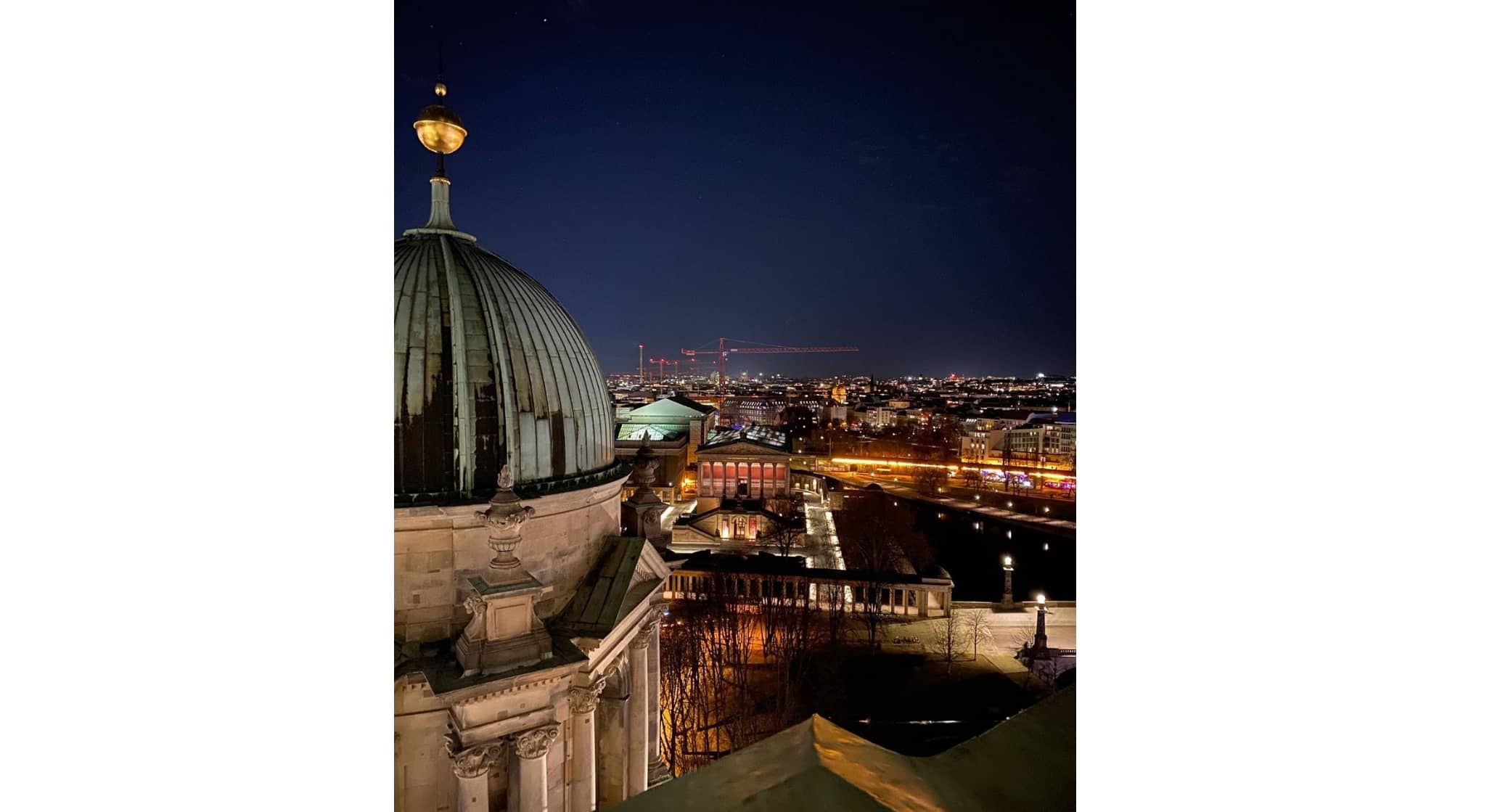 SWIPE LEFT OR RIGHT
TO NAVIGATE BETWEEN PAGES
WESTERN AUSTRALIA
As we rally for support and pray for Australia, we shouldn't forget why this destination has always been in many travelers' itineraries. Its urban wonders such as the Sydney Harbour Bridge and Sydney Opera House are top of mind tourist destinations, but its coastal cities make Australia irresistible to beach lovers and sun worshippers. The bushfires are impacting many parts of the continent, but many locations are unaffected and offer much for exploration, such as Perth in Western Australia where Ms. Universe 2019 Catriona Gray spent time with her family over the Christmas break. Nevertheless, we fervently hope the wildfires in New South Wales end soon and recovery starts to take place sooner.
See Catriona Gray Perth's beaches and and more: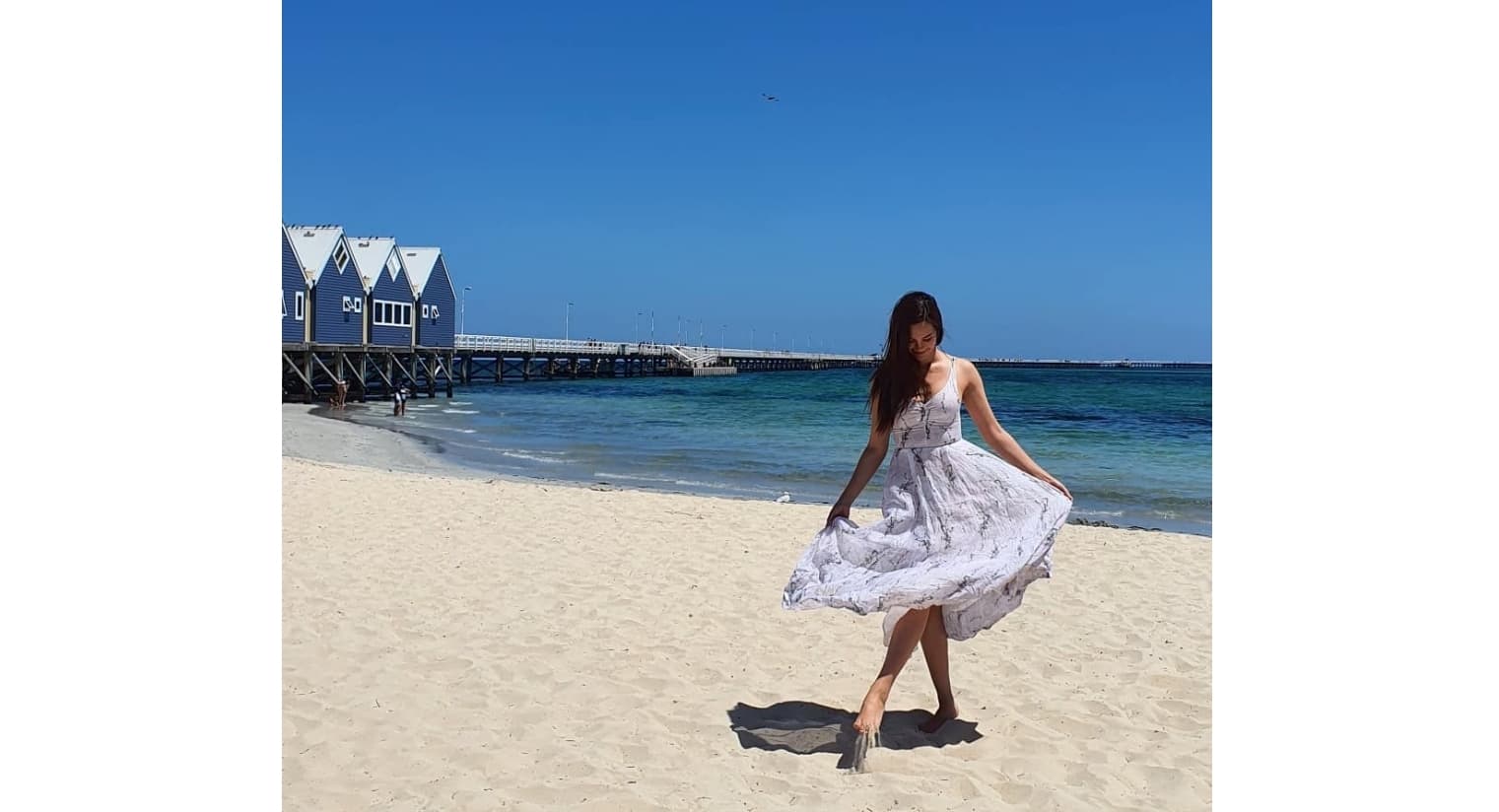 SWIPE LEFT OR RIGHT
TO NAVIGATE BETWEEN PAGES
Other things to do in Western Australia: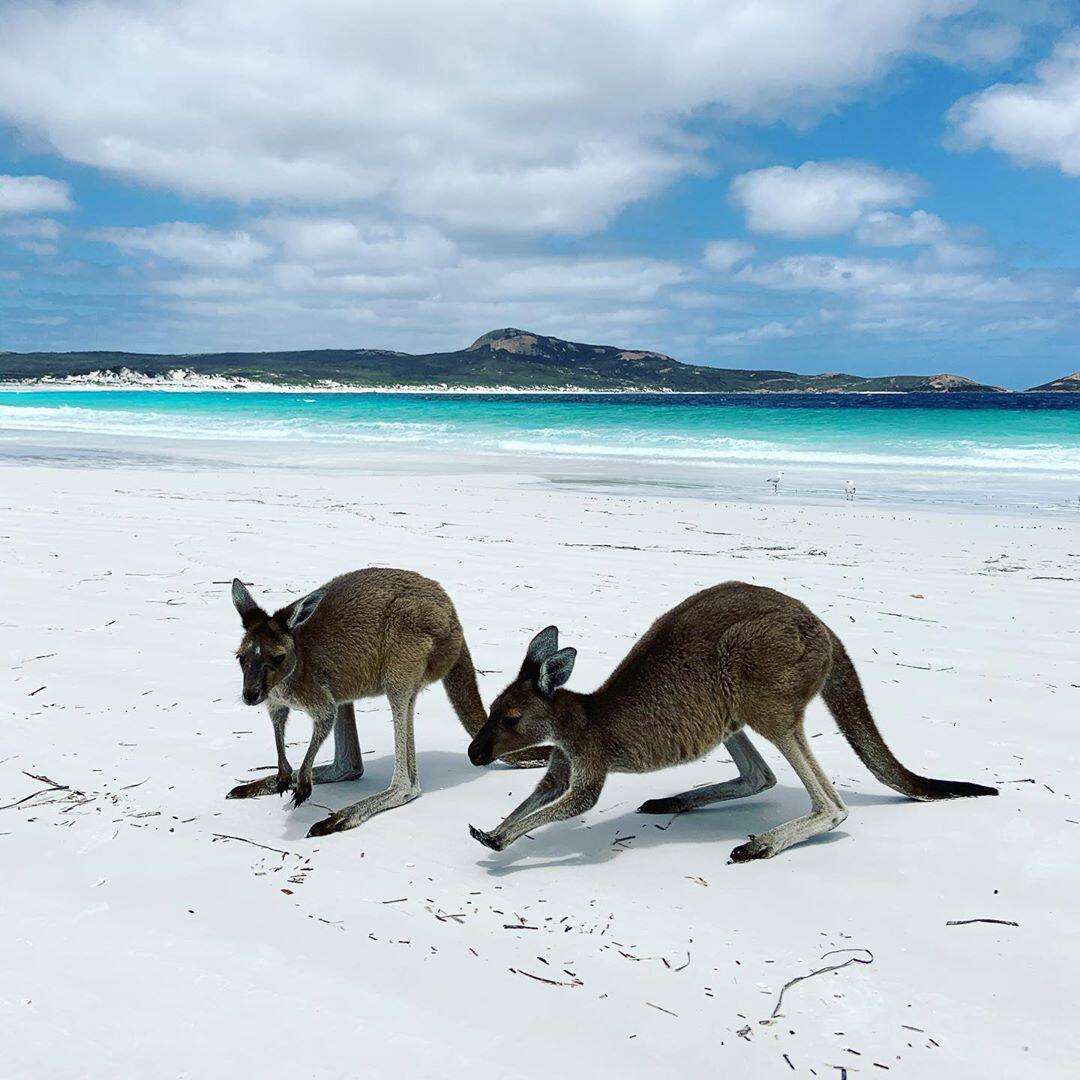 Lounge around Lucky Bay and meet these adorable kangaroos | @katsherrie
Australia has the best travel triumvirate, Aussie-style: It has beautiful beaches, an award-winning wine region, and adventure offerings. Margaret River's waters are perfect for whale watching and surfing, at the same time, its reputation for producing excellent wine is steadily growing. And for a an authentic outback experience, go camping, hike, and learn about aboriginal life against stunning backdrops created by nature.
Lucky Bay / Cape Le Grand National Park
Lazing at the beach takes on a whole new meaning when you find yourself sharing the sand with a kangaroo—and nowhere else can you experience this that in Western Australia. Lucky Bay's 5 km. fine, white sand beach in Esperance is so inviting that even these marsupials can't resist them.