This Bike Tour Around Intramuros Is a Fun Date Idea
Discover or rediscover the beauty of the historic walled city
Since the pandemic began, meeting family, friends, and even acquaintances is hardly the same. No longer do we set up Saturday brunch or head to late-night parties around the metro, as everything shifted from physical to virtual.
After almost two years of living with COVID-19 restrictions, things are finally starting to ease up, and we can now somehow reconnect with our loved ones face to face. (Of course, make sure you still follow the safety protocols.)
For couples who are looking for ways to bond in the new normal, thankfully, establishments have resumed operations, and there are now many fun, romantic and, more importantly, safe date options to explore.
Planning a day out with your significant other? Why don't you go on a bike date? It's unexpectedly romantic and a fun adventure surely awaits the both of you. There's a safe distance when you go biking, but the shared experience is something that will bring you closer. Skip your usual virtual date for once, put your masks on, pack your sanitizers, and go!
Hey, we tried this bike date ourselves! We drove the Ford Ranger all the way to Intramuros in Manila, and went on a bike excursion through the Bambike Ecotours. The Ford Ranger is perfect for spontaneous road trips like this because it's spacious and sturdy. And if you have your own bike, you can load it effortlessly on the bed at the back.
We rented out bikes from Bambike Ecotours, but you may also just bring along your own gear. We suggest going on a Sunday as there are lesser crowds. It's also best to pre-book everything ahead of time, to avoid any hassle.
Check out our itinerary in the gallery below: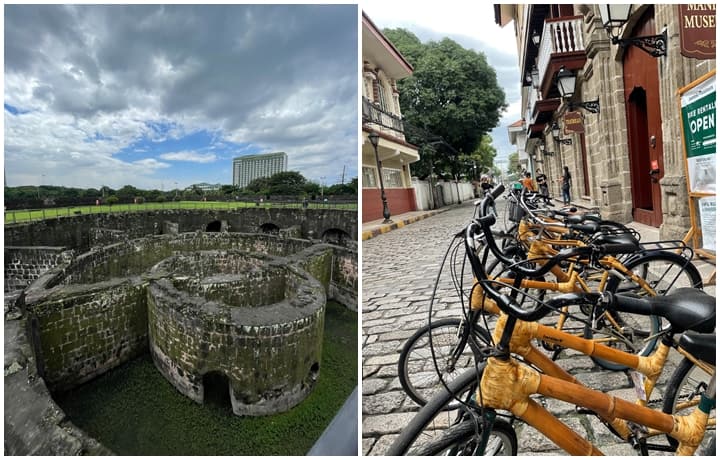 Photo Gallery
Photo Gallery