This Beachfront Hotel Also Celebrates Filipino Arts And Culture So Beautifully
Crimson Boracay is now a haven of relaxation and a cradle for the arts with their new Live Love Local campaign—we love it!
Crimson Hotels have always celebrated its grassroots. This homegrown property furthers their support for anything local with the launch of their new campaign Live Love Local—an experiential affair that puts everything Filipino at the forefront. This month and beyond, Crimson Resort & Spa in Boracay banners this campaign which you can experience yourself
The campaign touches on the different senses, a way to make sure that something suits your fancy. If you are a leisure traveler with varying interests or a family with different hobbies, you'd find a cultural haven at the Crimson Resort in Station Zero in Boracay. Art lovers can practice their hand in their dedicated arts room while fashion enthusiasts can shop local at the Crimson gift store. Foodies can revel in a tasting menu by Filipino chefs with local fares. And if you're just looking to stay still, a traditional massage at their luxurious spa may just be what you're looking for. This campaign touches on what you need while highlighting what the Filipinos are known for.
FASHION
Their is now the Live Love Local Shop is located at the Crimson gift store and is the result of the resort's partnership with talented local producers, featuring a number of stylish regional brands. For this leg, stylish apparel and accessories from Boracay's own Epitome of Eve and La Herminia Pina Weaving Industry from Aklan is available for sale. Consider these pieces something you can wear while on your holiday or something to take home with you as a sartorial memory of that trip.
Epitome of Eve has a bounty of prints and has richest robes perfect for however you need it. La Herminia Pina Weaving Industry also has delicate pieces and fabrications, most notably the piña, that put these pieces as everyday-wear more than just occasion-wear. Last May, Crimson hosted a fashion show with pieces from the brands.
The roster of brands whose products are stocked in-store includes Aira Trading, Baligyaan Nature Products, Cabana Baby, Doring and Nene Native Products, Happy Island Candles, MM Native Products, and Wodd Eyewear.
FOOD
Cuisine is such an integral part of any holiday. For this looking for a unique Filipino dining and creative experience, Art on a Plate at the Mosaic Latin American Grill returns this July at Crimson, this time featuring a delectable kitchen takeover by the talented team behind Manila fine-dining sensation Hapag MNL and delectable dishes featuring ingredients crafted by award-winning artisanal chocolatier Auro Chocolate.
We got to try a glimpse of this menu and it was absolutely everything you can expect from the experience. From Filipino staples like the litson manok, kare-kare, and sinuglaw, the Hapag MNL team sure put their spin on these classics and made them feel brand new. The welcome infusion of Auro Chocolates also elevated every plate to new heights. It truly is an experience worth tasting.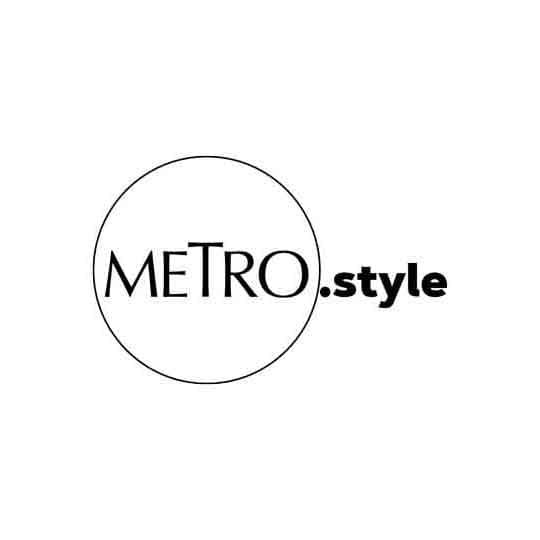 Lato Creme Brulee as dessert with sea grapes, Auro white chocolate custard, Davao pomelo, honeycomb and sea salt
The next run of Art on a Plate is slated for July 8 and 9, 2022.
ARTS
For those into the arts, Crimson Boracay is also now a hub for artists. Crimson Boracay artist-in-residence Eric Egualada trains young artists from the region and the Philippines where they can showcase and even sell their pieces at the resort.
If you just want to dabble crafting your own work, they also have painting sessions in their dedicated arts room where you can even take your creations home after.
WELLNESS
Capping of the experience is of course something for your wellness journey. The resort offers the Live Well, Love Local staycation packages, a four-day / three-night stay at well-appointed accommodations with access to world-class amenities, including some that are uniquely Filipino.
Those in need of serious pampering and stress relief can take their partner along for a traditional 90-minute Hilot massage or try the signature treatment at the AUM Spa. It's an experience that will happily reset both mind and body and, as a way of carrying home a tangible memory to cherish, guests also get a finely woven patadyong (native sash / wrap-around skirt) crafted by the Bagtasan Loom Weavers of Antique, along with a Wellness Healing kit from Marayo of Negros Occidental.
Booking period is until September 30, 2022, while the stay period runs till December 20, 2022.
At the heart of this campaign, of course, is the dedication to highlight the best of being Filipino and the Philippines. When you stay at Crimson, you also book that Filipino hospitality one would expect from a top-tier stay. What better way to experience this than with a homegrown brand who knows what true Filipino hospitality is really like.
Crimson Resort & Spa Boracay located in Punta Bunga Cove on the island of Boracay is the third Crimson property under the management of Chroma Hospitality, Inc. To learn more about Crimson Resort & Spa Boracay, please visit www.crimsonhotel.com/boracay or contact their Director of Marketing Communications & Public Relation Manager via mobile at +63 998 596 4649 or email boracay.dmc@crimsonhotel.com.
Art by Raff Colmenar