Epic Adventures In Boracay Continue—And We're Stoked!
Rediscover Epic Boracay's latest offerings—from its ideal beachfront location to its renowned party scene to its exciting dining experience
There is light at the end of the tunnel, as the old saying goes, and while this global pandemic has been challenging for many of us, we continue to find ways to adapt to the new normal. As we get used to the reality of this pandemic, we continue to yearn for the days when we no longer just have to daydream lounging at the beach.
As we've crossed the 100-day mark of this lockdown, surely we're all hit by cabin fever after a long period of isolation in the safety of our homes, and have found ourselves longing to hit the places where the sun always shines—a place that's close to nature where we can reestablish a healthier state of mind. And what better way to plan a trip than to travel to your country's own remarkable places? Take this as an opportunity to appreciate what our country has to offer and rediscover the places you've been to, or even the places you wish to experience.
Boracay Beckons
Being a tropical archipelago, the Philippines has the best beaches a country can offer, and when we talk about these beaches, you can expect an array of summer adventures that one can only imagine. While the endless list of island destinations may overwhelm our wandering hearts, there's a particular place that comes to mind when you hear the words 'summer getaway'—none other than Boracay.
For years, Boracay has been top of mind when it comes to escapism and relaxation. It is the ultimate island destination, a place where travelers of all ages and interests come together. It's the perfect destination for the family, with your
barkada
, or even by your lonesome when you decide to take that solo trip for the very first time. But apart from its powder-fine white sand beaches and turquoise waters, what people seek to find besides its crystal waters are the renowned party scene and gourmet experience. Luckily, there's one place that offers both the premiere night life and exquisite food menu on the island of Boracay.
An Epic Adventure
"Have you been to Epic?" is a question that is frequently asked when someone has recently traveled to Boracay. For starters, it's definitely one of the top party destinations on the island that's been known to fly-in the biggest DJ's in the country and around the globe. In the midst of the exciting nightlife that you can always expect at Epic Boracay, you'll find yourself grooving to the beat of the DJ's mix while lost in the crowd of strangers with the same desire for fun and excitement.
Epic Boracay is known to to be a "premiere bar destination in the island," shares Epic general manager Michael Garcia. While it remains the top party spot in Boracay, they are committed to creating more exquisite dining experiences for travelers who love food adventures.
He has observed that Epic Boracay attracts a good mix of tourists from different age groups. "Families would come here to eat [during the day], but at night, we cater to young groups of people," he shares. He points out how some places are well-known as either a bar or a restaurant, but Epic Boracay is a mix of both. "I guess that's the one thing that makes us different from the rest," he says proudly.
---
Families would come here to eat [during the day], but at night, we cater to young groups of people. Epic Boracay is a mix of both; that's what makes us different from the rest.
---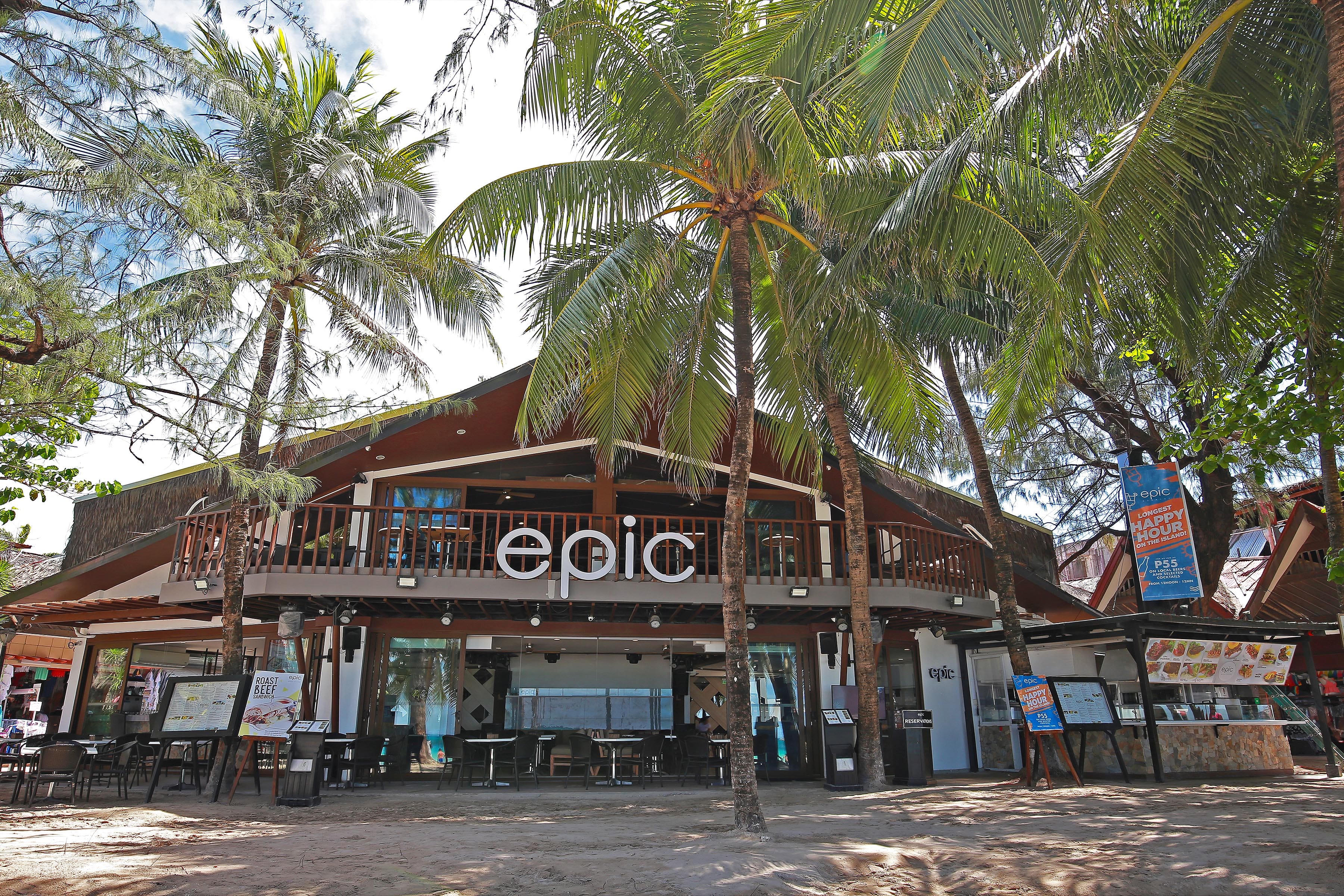 Epic Boracay is a warm, family-friendly restaurant in the daytime...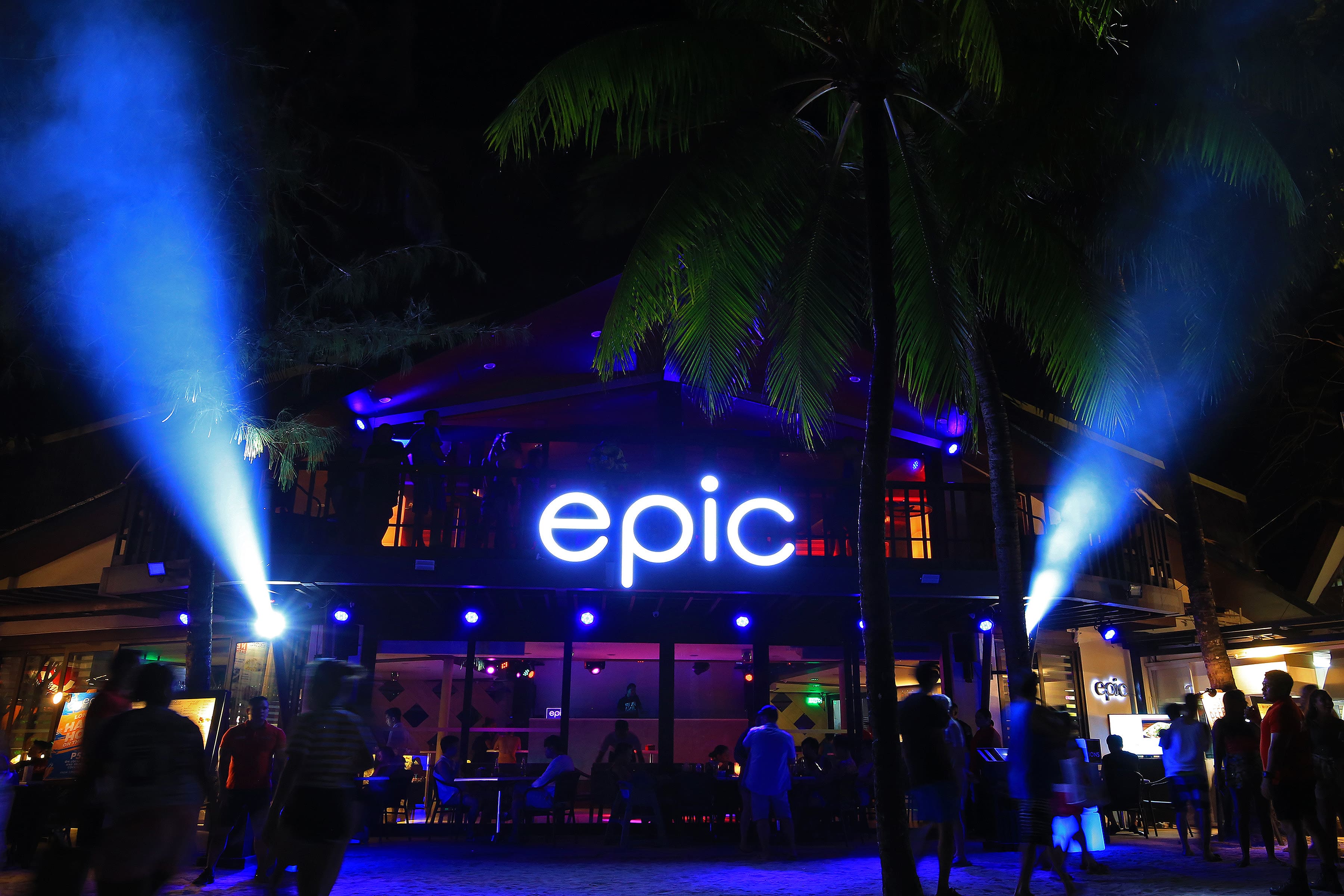 That transforms into a hip and happening party place at night.
Epic was established in Boracay in 2011, but the idea to expand and renovate came to mind in 2018 when Boracay was closed down for several months. Management took the closure of the island from tourists as a blessing in disguise that granted them some time to re-evaluate what their growing market wants, and to adapt to the new guidelines implemented to sustain the beauty of the island.
The changes in Epic started with the expansion of its interiors, with the bar now able to fully accommodate up to 350 people. Next was the creation of a menu that would fit Epic's upgraded architecture and surroundings. With the help of incredible chefs Mikko Reyes and Christian de los Reyes, Epic Boracay was ready to welcome its guests with a variety of mouthwatering array of dishes perfect for local and international palates. Its menu is a mix of well-loved cafe fare given a bold and modern twist, the Epic way, that will satisfy even the pickiest diner any time of the day.
The Epic Burger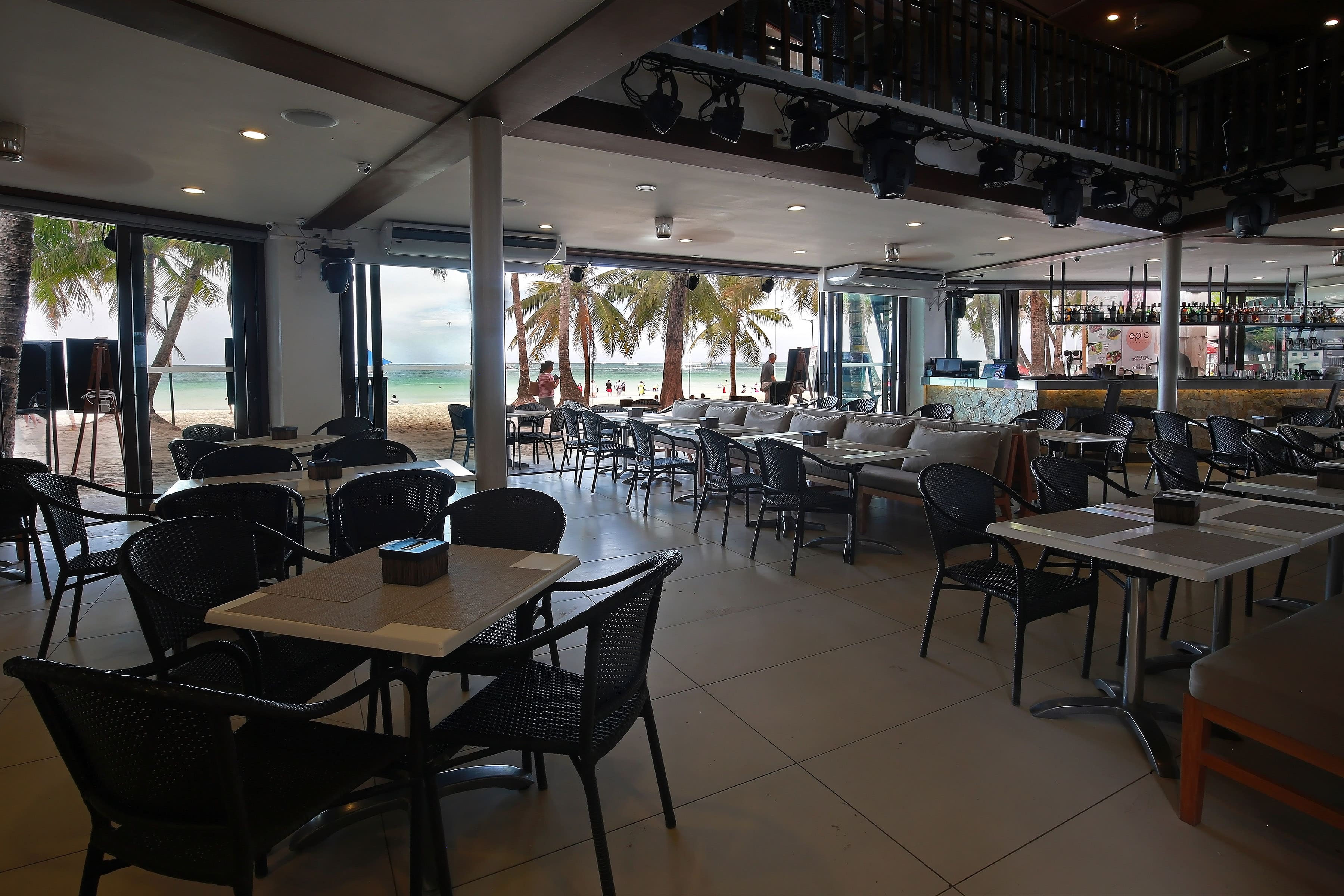 Epic Boracay indoor dining area | Photo courtesy of Epic Boracay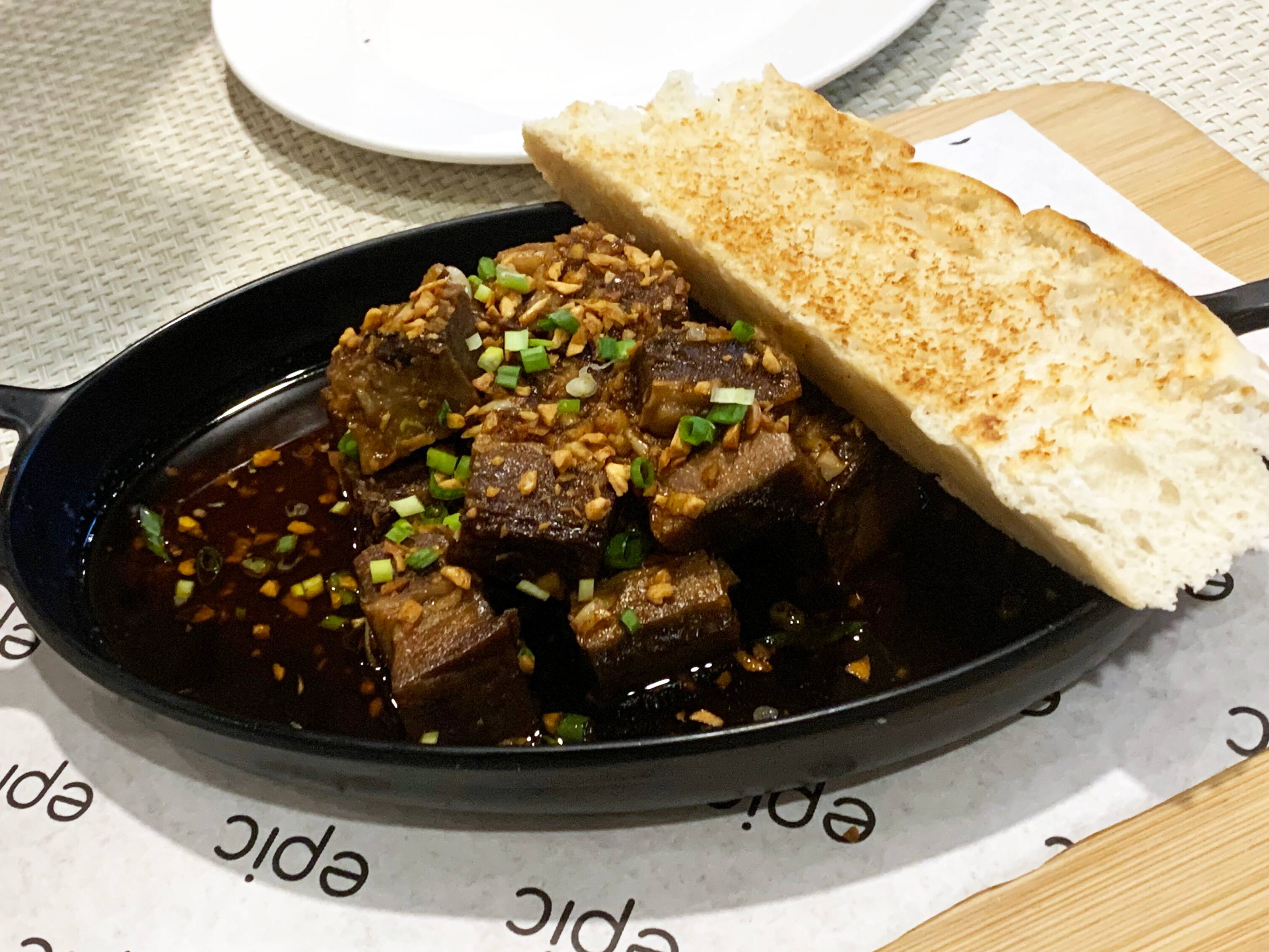 Epic Salpicao
What makes dining at Epic Boracay an unforgettable experience is its beachfront view of Boracay's white-sand shoreline, paired with their signature dishes that guests keep coming back for. Take the
Epic Burger
, for instance. A crowd favorite, the Epic Burger is a hefty dish that makes you want to take your time with your meal. Enjoy it with your choice of drink, or ask for one of Epic's signature drinks, while you laze around and taking delight on the flavors and the view that Epic effortlessly offers.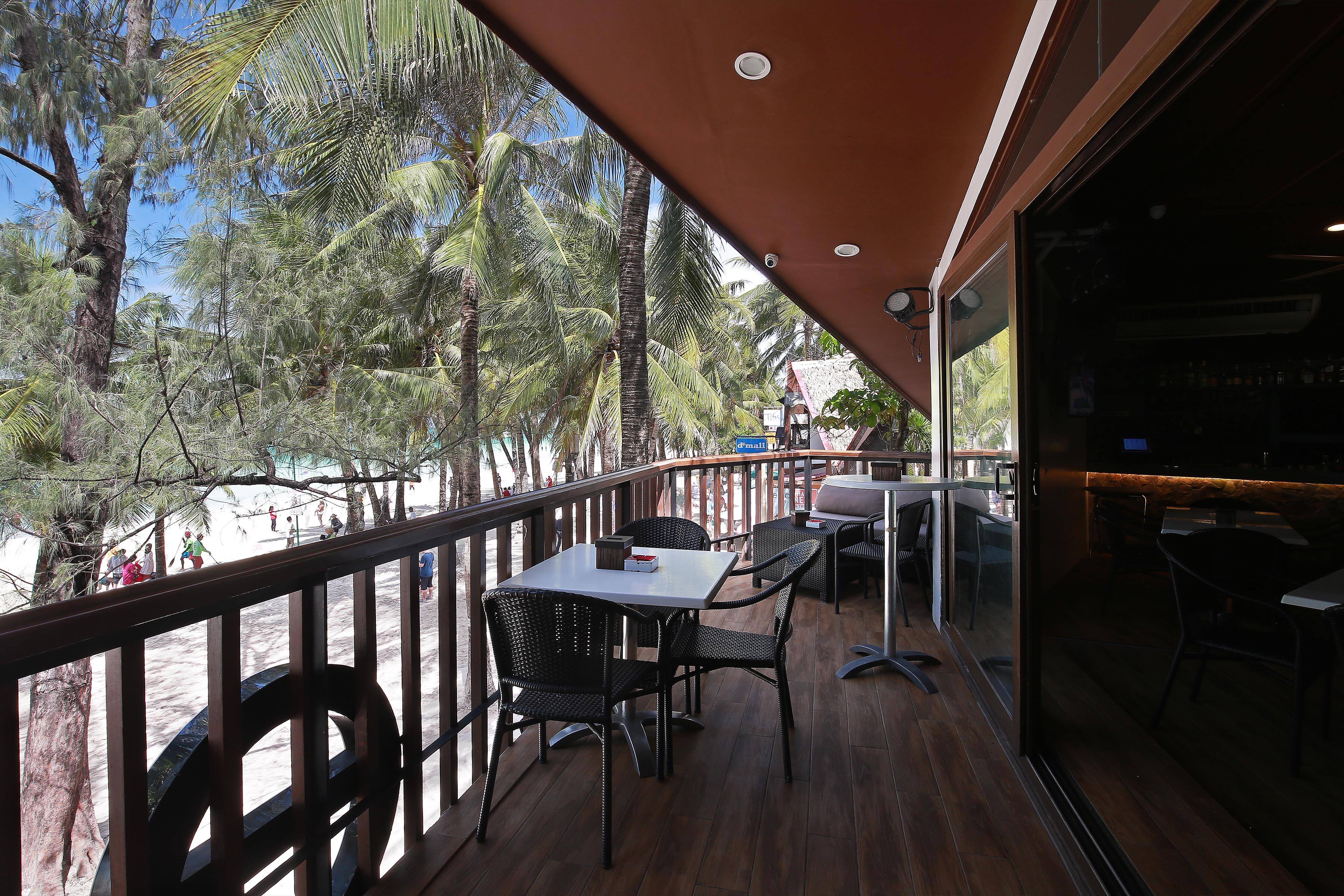 Epic Boracay's Balcony View | Photo courtesy of Epic Boracay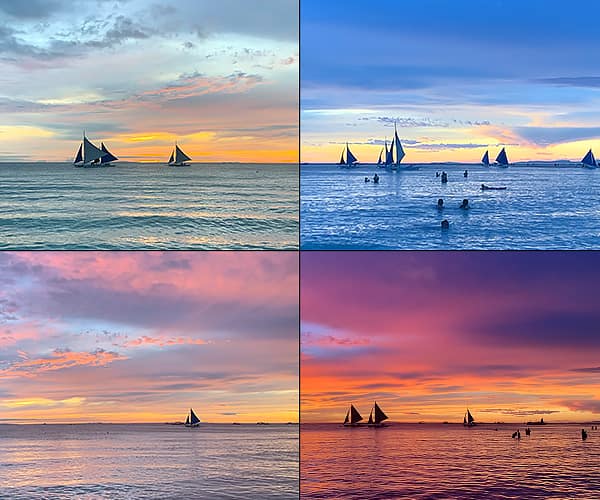 Witness the magnificent colors of Boracay's sunset from Epic Boracay's balcony view
As for its party scene, brace yourself for a night full of energy you won't want to miss—whether to dance to the hottest mixes, or for a night of drinks and endless conversations with old friends or newfound acquaintances. What's more exciting than to spend a night with great food combined with a lively atmosphere? Epic Boracay will make you experience a summer that's one for the books, as soon as they reopen their gates and welcome all the dining and party goers for that memorable island adventure we're all seeking for!
See more photos of Epic Boracay in our gallery below: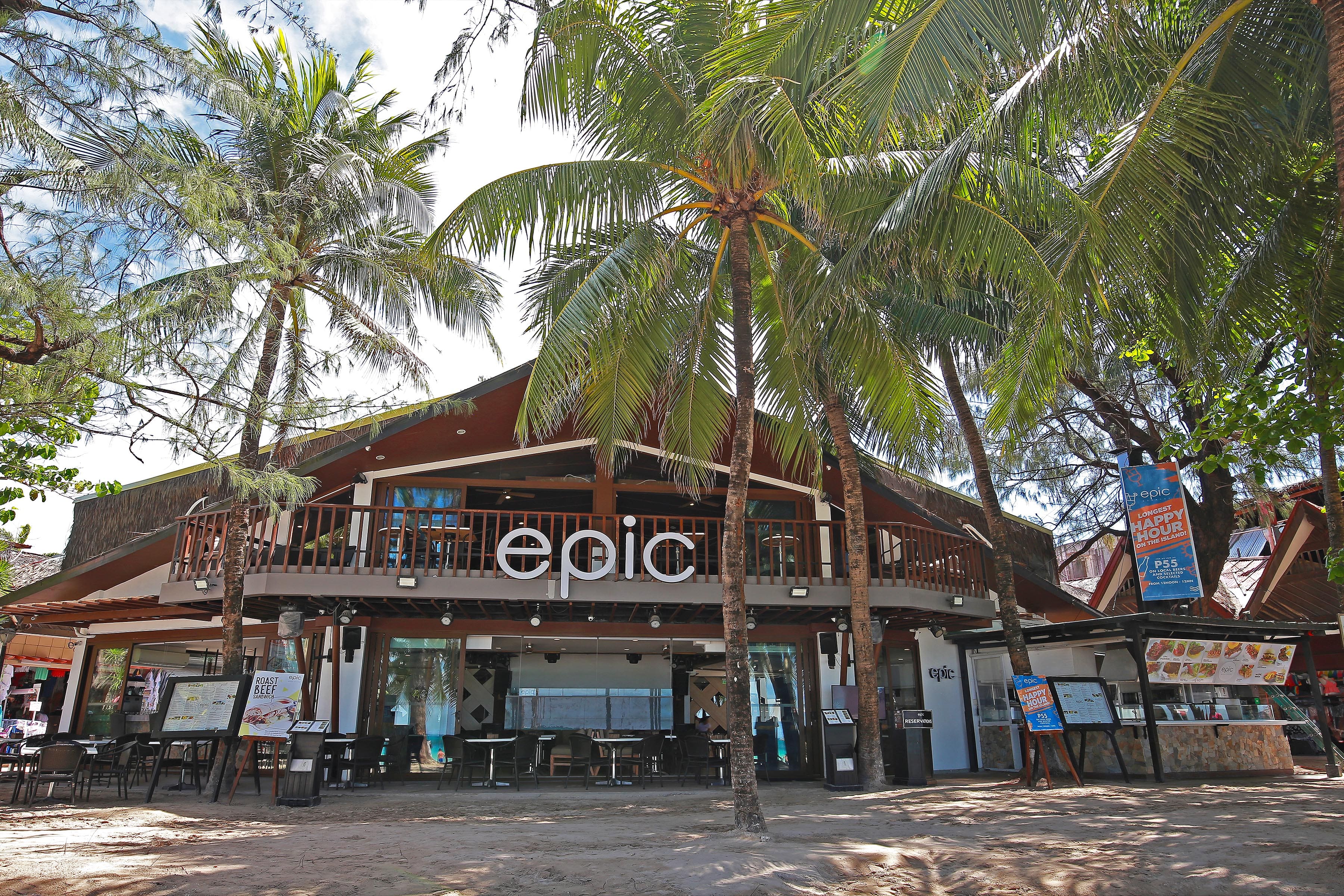 Gallery Title
Check out more about Epic Boracay and book your reservations at epicboracay.com