Fatwave Surf Resort Is La Union's Coolest Spot—Here's Why!
The hip restaurant slash bar is your destination for delicious food, refreshing cocktails, and an overall memorable Elyu experience!
As temperatures continue to rise, we're pretty sure all you've got in mind is a beach getaway. After being cooped up at home for two years, it's high time we enjoy the sun, sand, and surf once again! Craving a beach getaway? We say rediscover one of our local beaches! Staying in the country ain't so bad, as we are blessed with a gazillion beautiful beaches right here. Not in the mood to hop on a plane just yet? Opt for a road trip to sunny La Union instead! While you're there, make sure to drop by the coolest spot on the beach: Fatwave Surf Resort!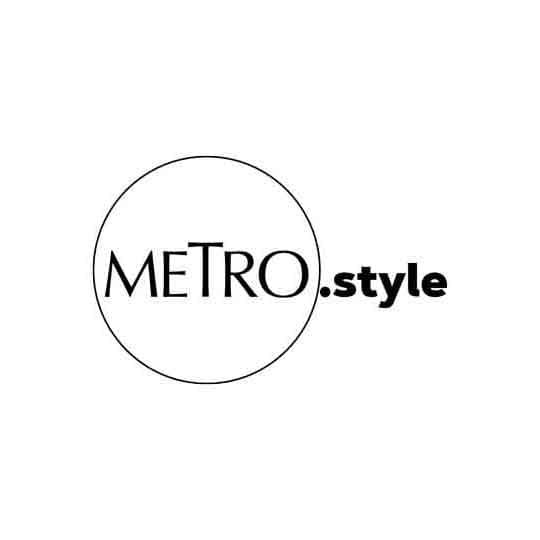 You'll easily spot Fatwave Resort along Urbiztondo Beach in San Juan, LU. Its eye-catching exterior immediately draws you in!
Situated along the popular stretch of beach in Urbiztondo, San Juan, La Union, getting to this spot is quite easy. In fact, you can't miss it. If you're coming from MacArthur Highway, it will be along the lineup of popular resorts and restaurants in the area. Entering Fatwave Surf Resort instantly transports you to a different world. Yes, you're still in LU, but you'll immediately get the feeling that you're in a different destination—where photo-worthy spaces, picturesque views, and a cool vibe are ever present.
If you're not really up for a lesson of surfing and just want to take the views in, we'd highly recommend hanging out at Fatwave. Compared to just lying on the sand, at this joint, you get to not just be in a prime spot for admiring the expansive ocean, you'll also get to enjoy awesome music, delicious cocktails, and a superb international menu. Whether you choose to hangout at the indoor (open air) restaurant on the ground or upper floor, or the Sunset Shack, you can't go wrong.
Discovering the many amazing food haunts in Elyu is an entire trip in itself, and if we may, allow us to recommend Fatwave's impressive lineup of food. Whether you're coming in for lunch with the family, craving a mid-afternoon snack, or need to recover from a night of drinking, the restaurant's many offerings are sure to satisfy. They've got good old Filipino fare like sisig, comfort food like burgers and chicken wings, scrumptious Indian and Indonesian goodies, as well as can't-miss beach food like pizza!
What's an LU experience without the sunset sessions? Fatwave knows its customers love to drink and dance, so LU visitors should not miss out on their Sundown Sessions from Fridays to Sundays, from sundown 'til late. Sample their insanely good cocktails made from scratch—and when we say scratch, we mean real, actual fruits and the freshest ingredients, giving Manila bars a run for their money. We particularly love the Fatwave Frozen Mojito pitcher, which is great for sharing with friends, and the classic, no-fail Amaretto Sour, which is a definite must-try in our books!
Swipe through the gallery below to see more of Fatwave Surf Resort's yummy fare: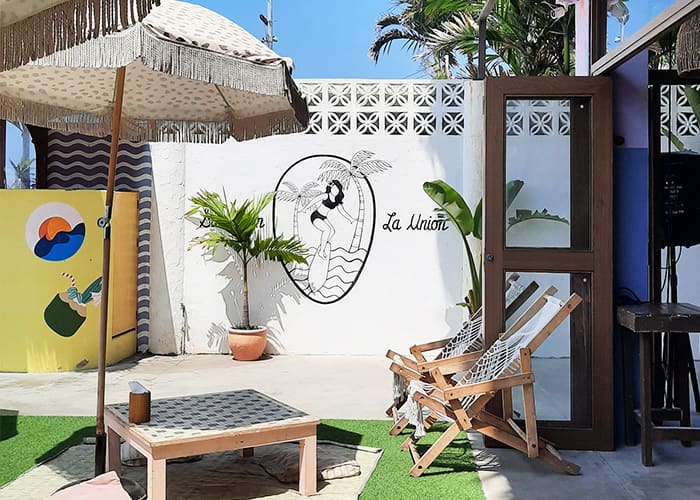 Fatwave Surf Resort
Fatwave Surf Resort
Fatwave Surf Resort is located along Urbiztondo Beach, San Juan, La Union. Follow them on Instagram at @fatwavesurfresort.