Food Crawl In The Philippines
Part of the joys of travelling the Philippines is experiencing local flavors and the local take on world-famous cuisines and indulging in the best of what the Philippines has to offer.
Adventures in traveling consist of so many experiences: enjoying the sceneries, doing various exciting activities and an important part of it all is the culinary adventures. Eating is an integral part of the travel experience as it makes the trip even more memorable and satisfying. It is also cultural in nature as you get up close and personal with the taste that unfailingly appeals to the locals.
There is an abundance of Filipino meals and a variety of cuisines that one can indulge in by visiting restaurants in different cities and regions. The good news is we have one reco for every meal of the day for every city. Take a tour around the Philippines to enjoy the exquisite, delectable taste of restaurant specialties.
BAGUIO
The charm of Baguio City doesn't just lie in its scenic views of the northern mountain ranges and its cool weather, it's also a place where you can find interesting cafés and restaurants and please your palate.
Breakfast: Café by the Ruins (Ruins Coffee, Ernie's Camote Bread with Spread, Champorado)
Lunch: Forest House Bistro (Forest House Homemade Bagnet, Sinigang na Bagnet, Crispy Dinuguan)
Dinner: The Craft 1945 (Kalderetang Baka, Paella Negra, Paella Marinara)
Snack: Arca's Yard (Camote Pie, Arca's Docto Pie a la mode, Mango Crème)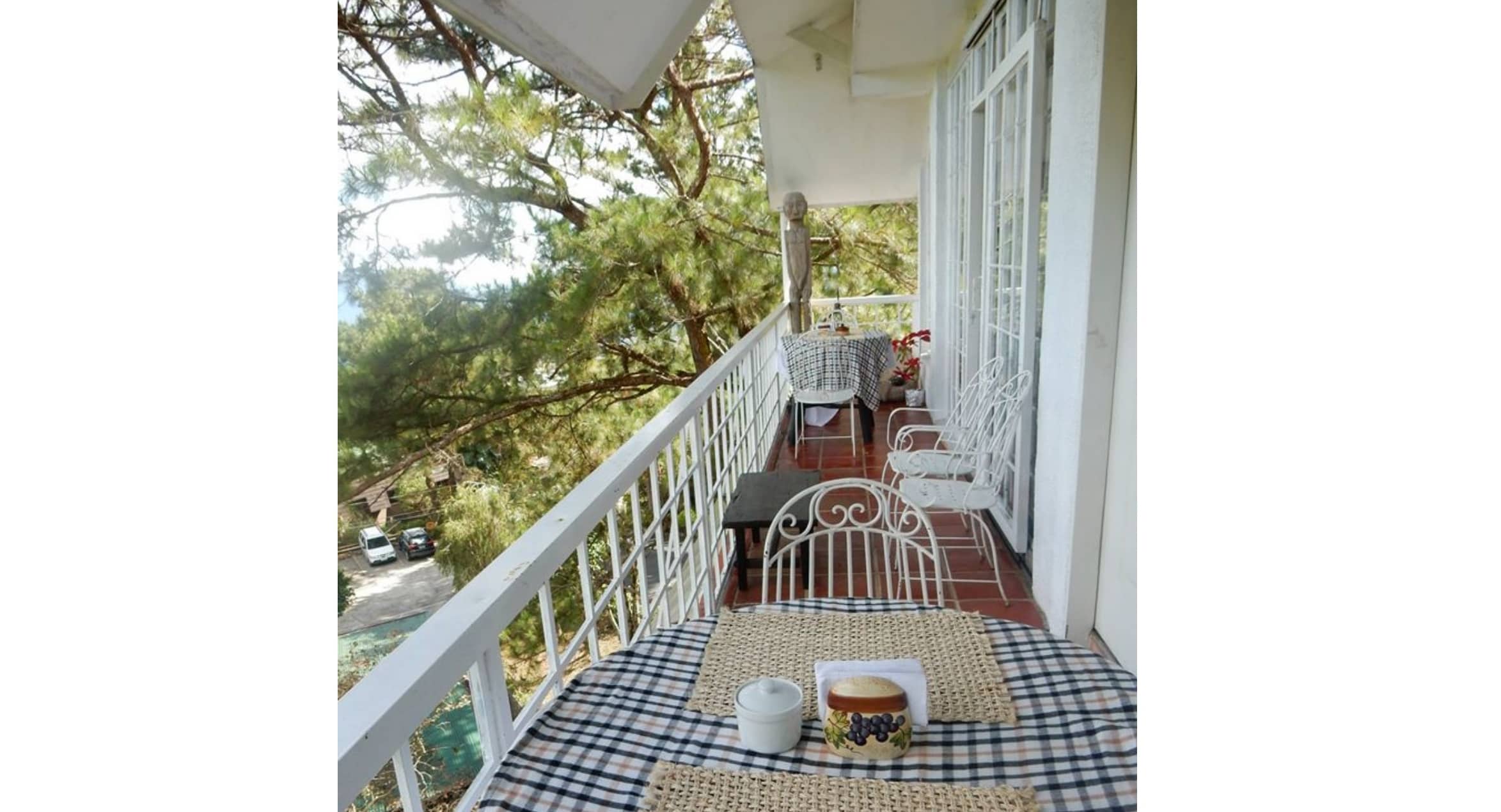 METRO MANILA
Savor a city that houses a variety of cuisines and exquisite dishes that perfectly match the dynamic energy of Metro Manila. Indulge in the many culinary offerings and bask in the sweet, tasty mix of it all.
Breakfast: Cartel Deli (Espresso Coffee, Jamon Serrano & Shiitake/Bacon and Caramelized Omelettes and Eggs with grilled baguette, crushed tomatoes and greens)
Lunch: Casa Verde (Brian's Ribs, Casa Verde Platter, Watermelon Salad, Seafood Carbonara)
Dinner: Blackbird Restaurant (Roast Salmon, Cauliflower Puree, Guanciale and Crispy Lentils; Lamb Rendang; Dry Rubbed Wagyu Hanger Steak, Lobster Spaghetti)
Snack: The Perfect Pint (Caramel S'mores and Vanilla Ice Cream, Basque Burnt Cheesecake, The Perfect Pint Iced Coffee)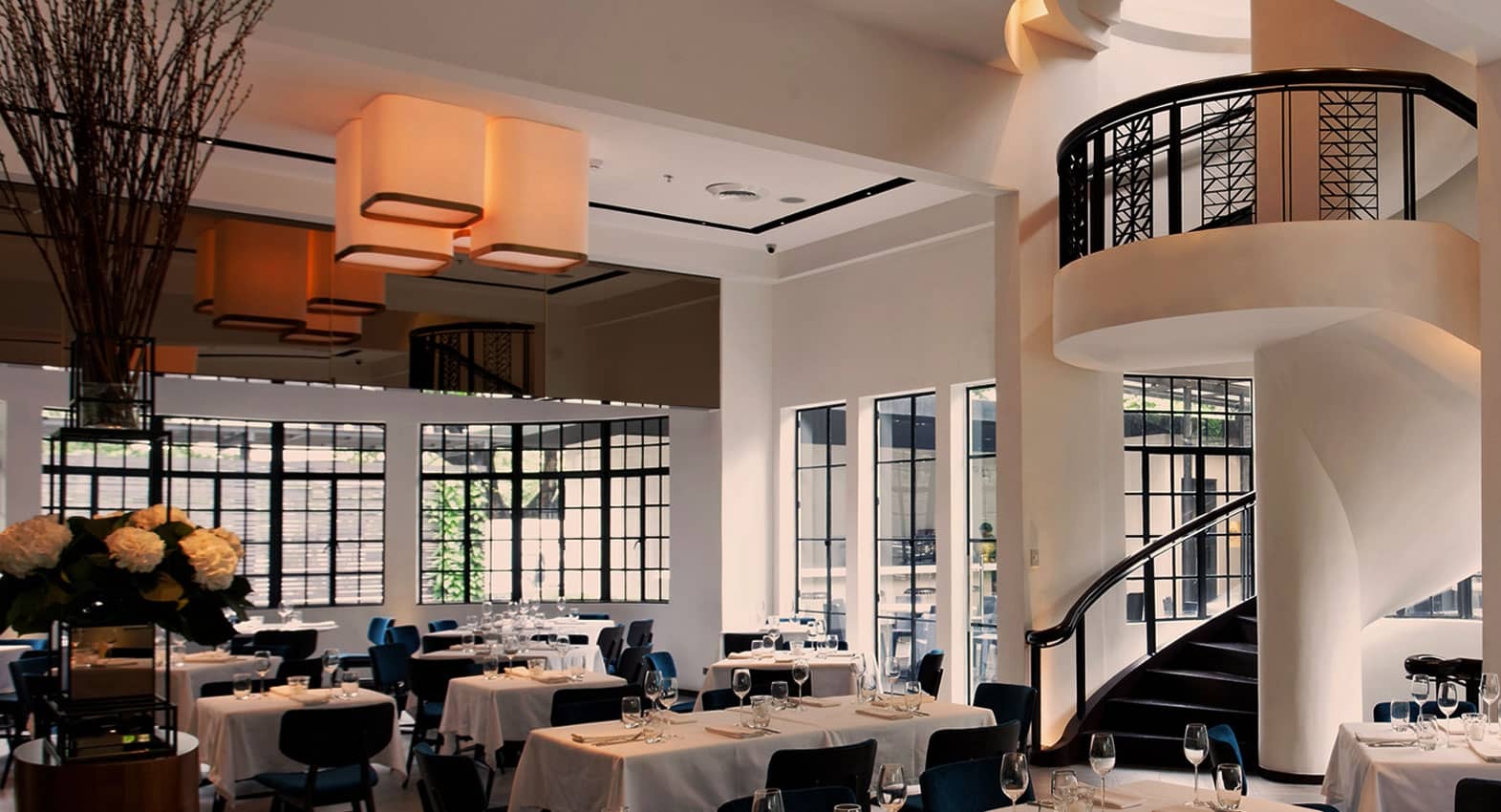 BICOL/ALBAY
Escape the every day life in Bicol where you can stand in awe of the majestic Mayon Volcano and go on a food trip afterwards exploring the gustatory delights in the area.
Breakfast: Pritti Place Café (Coffee, Tapsilog, Bangus Rice Meal)
Lunch: Koron Native Cuisine (Purong Laman ng Malutong na Pata, Ginataang Natong Klasiko)
Dinner: Small Talk Café (Laing Pasta, Mayon Stuffed Pizzza, Ox Tongue with Mushroom Sauce)
Snack: Tyler's Gourmet Kitchen (BBQ Bacon Burger, White Flatbread Pizza, Hazelnut Chocolate Cheesecake)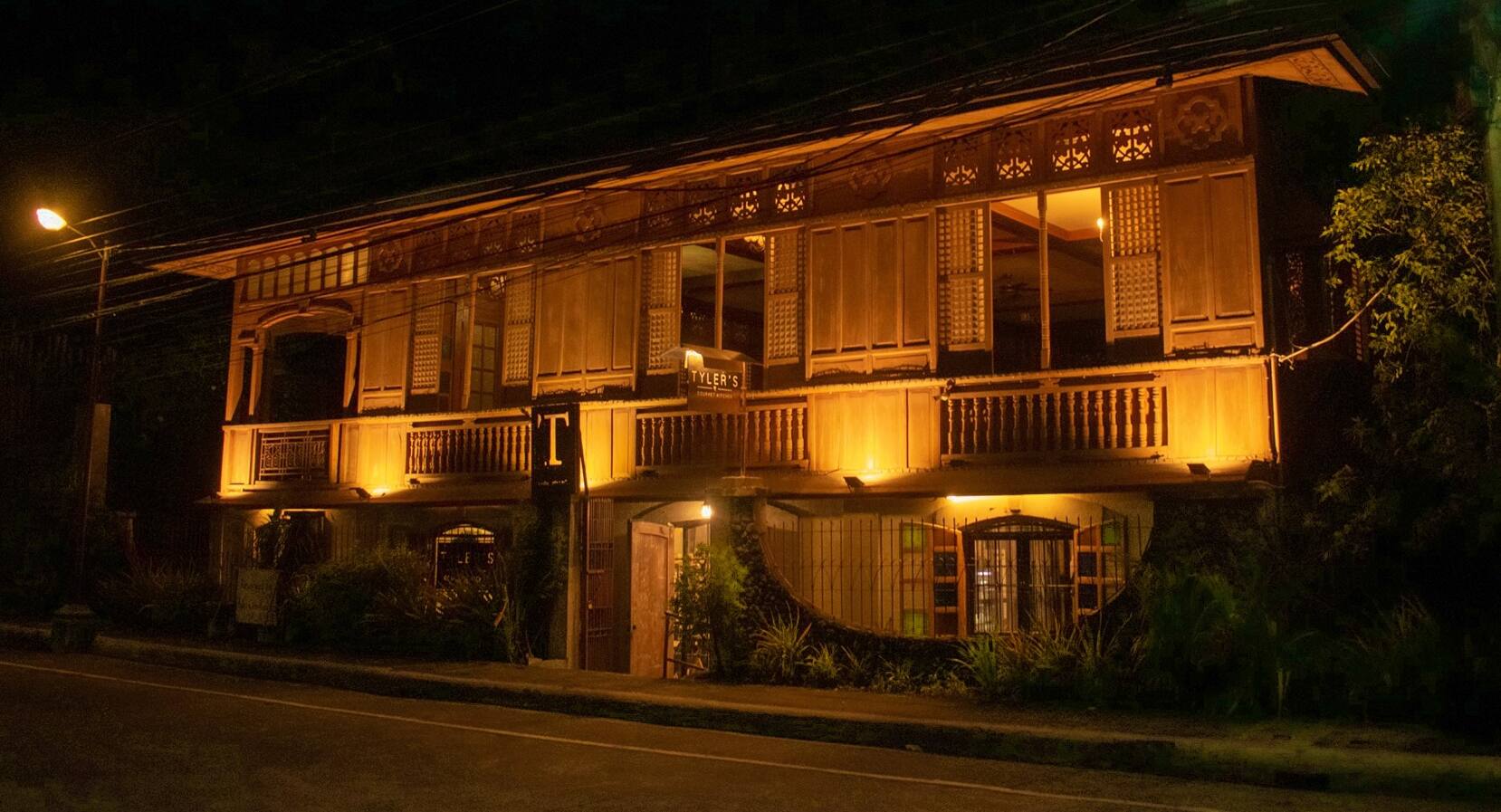 PUERTO GALERA/CALAPAN (ORIENTAL MINDORO)
One of the awesome things about Oriental Mindoro is the many exciting food choices it offers, an added bonus when you plan a trip to the scenic beaches of Puerto Galera and the nearby Calapan. Get your tummies and sights filled all in one go!
Breakfast: Porch Café by Mari (Tablea Cheesecake, Beefy Cheesy Lasagna, Salted Cream Coffee)
Lunch: Ninang's Seafood Restaurant (Sizzling Pusit, Bangus Sisig, Seared/Grilled Lobster)
Dinner: Café del Jardin (Shrimp Burger, Buttered Salmon, Tahong Pasta)
Snack: Rumulus Place (Peanut Butter Cheesecake, Coffee, Margherita Pizza)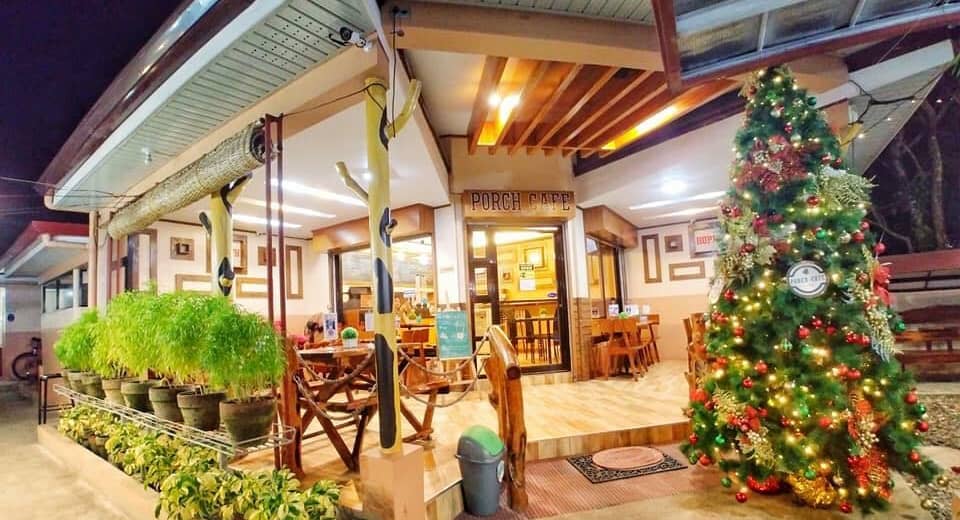 PUERTO PRINCESA (PALAWAN)
Palawan is best known for its pristine beaches, diverse marine life, natural beauty, majestic sunrise and sunset but it is also home to tastiest dishes and photogenic restaurants and cafés. From local dishes to Western cuisine, you wouldn't miss out on your food cravings even as you embrace the paradisial beauty of Palawan.
Breakfast: McCoy's Pizza House (Tocilog, Longsilog, Seafood Pasta)
Lunch: Cacaoyan Forest Park Restaurant (Lumpiang Shanghai, Grilled Tuna, Kaldereta, BBQ, Minatamis na saging)
Dinner: Kinabuch Grill & Bar (Pata Tim, Lechon Kawali, Dinakdakan, Butter Garlic Crabs, Mixed Seafoods with oyster sauce, Baked Tuna)
Snack: La Terrase Café (Watermelon Halloumi Salad, Sizzling Gambas)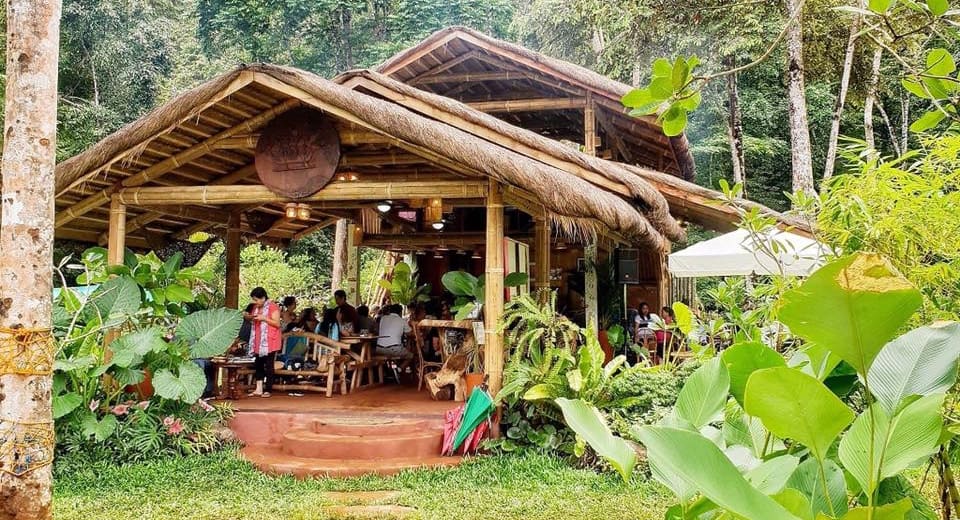 CEBU
Down South in Cebu is another international gateway that not only opens up many exciting culinary possibilities for the locals but also especially for the foreigners. Experience tropical dining at its best made even more refreshing and relaxing in Cebu.
Breakfast: 1565 Café (Filipino Breakfast: choice of danggit, boneless bangus, longganisa or tocino, two fresh farm eggs, garlic or steamed rice, coffee or tea, choice of chilled fruit juice or fresh fruit, juices: calamansi, orange or pineapple, fruits)
Lunch: Abaseria Deli & Café (Chicken Pork Adobo, Humba Filipino, Baked Ribs with Ginger, Lechon Kawali)
Dinner: Nonki Japanese Restaurant (Salmon Sashimi, Salmon Cheese Roll, Gyudon, Katsudon)
Snack: Le Bistrot Restaurant (Nutella crepes with vanilla ice cream, chicken pizza)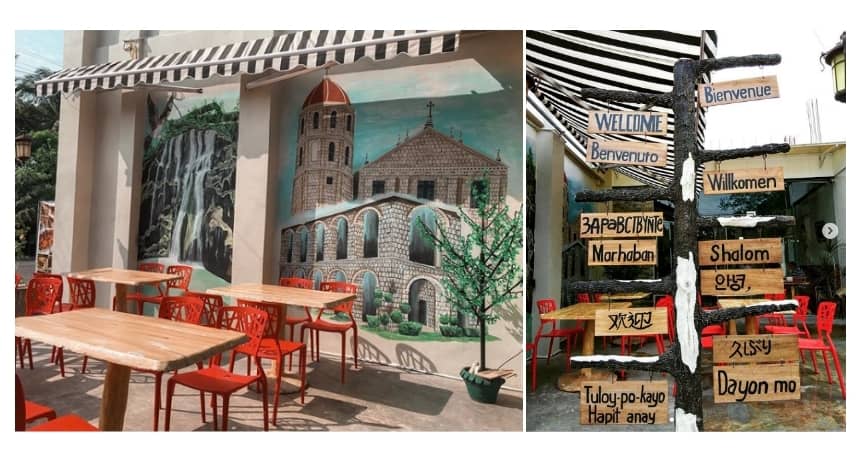 CAGAYAN DE ORO
Cagayan De Oro (CDO) city is another rising highly urbanized city in Mindanao that is also called the "City of Golden Friendship" owing to the fact that the locals are extremely friendly and hospitable. Enjoy the friendship and conversations over the delectable dishes the city is serving.
Breakfast: Hungry Plate Restaurant (Mushroom Soup, Tropical Salad)
Lunch: Ale Restaurant (Baby Squid in olive oil, Sinigang na Salmon)
Dinner: Pop's Restaurant (Sinuglaw, Pinakbet, Liempo)
Snack: Boy Zugba (Tablea Cake, Banana Turon)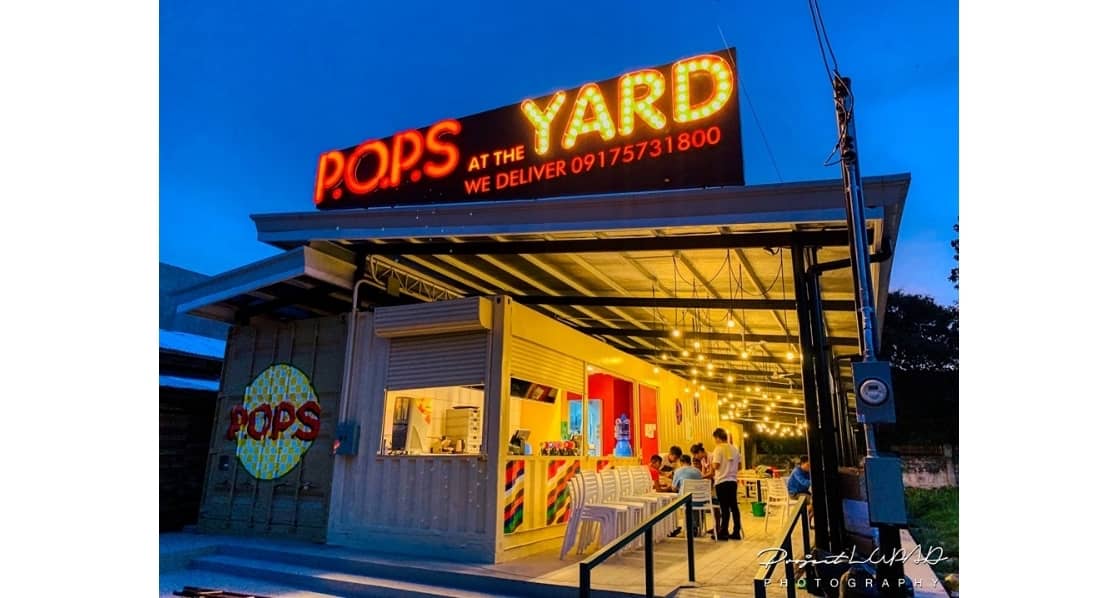 ZAMBOANGA CITY
The cultural diversity present in Zamboanga City translates to the area's equally diverse food offerings. It would be a treat to not just witness the colorful city of Zamboanga but to also sample and savor the many variations of dishes they can serve.
Breakfast: Dennis Coffee Garden (Sulu Coffee, Bangbang/native pastries sampler: Apam, Panggih-panggih, Daral)
Lunch: Bay Tal Mal (Beef Kulma, Chicken Piyanggang, Chicken Sambal Rice)
Dinner: Alavar Seafood (Curacha, Grilled Squid, Baked Clams, Seafood Rice Paella)
Snack: Sunflower Food Center (Tropical Fruit Bingsu, Buco Pandan Bingsu, Halo Halo Bingsu)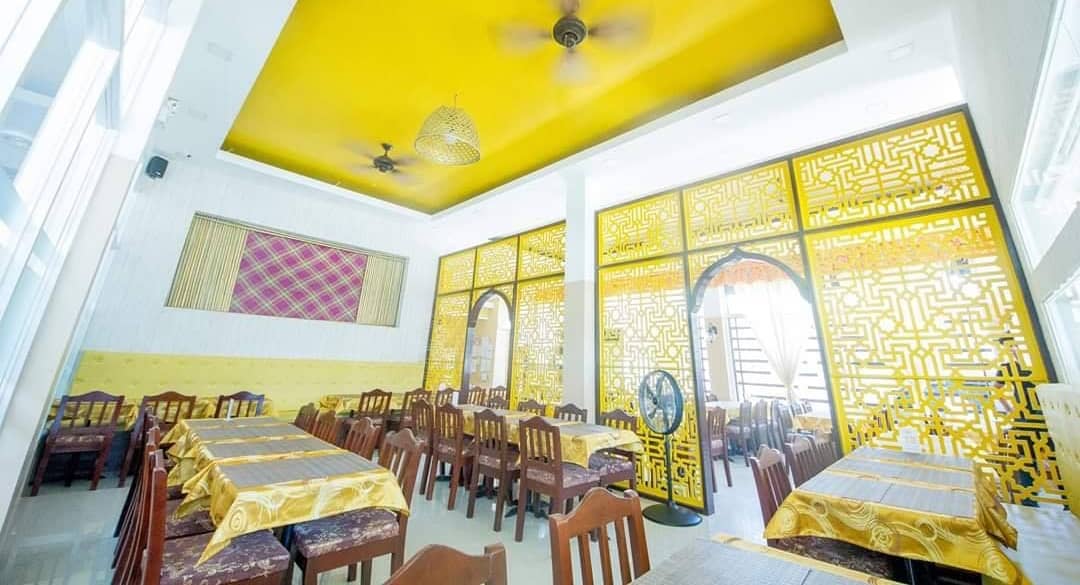 Visit these must-try Department of Tourism (DOT)-accredited restaurants and enjoy their breakfast, lunch, merienda and dinner offerings. Always remember that to have a hassle-free, safe, convenient and enjoyable dining experience, refer to DOT-accredited establishments. Visit www.philippines.travel for more information and reservations.