IN PHOTOS: Here Are The Filming Locations Of K-Drama "Forest" In Manila
Lead stars Park Hae-jin and Jo Bo-ah visit some of the city's historic attractions and date spots—and show you why this should be the next K-drama on your watch list
In May last year, South Korean stars Park Hae-jin and Jo Bo-ah were in Manila, Philippines for about a week to film their K-Drama Forest (formerly titled Secret). The series premiered last January 29, 2020, with the finale episode slated to be released this March 19.
Forest revolves around characters Kang San-hyeok (Park Hae-jin) and Jung Young-jae (Jo Bo-ah) who, due to circumstances, end up living in the same house located in a mysterious forest. Kang San-hyeok is a director at an investment company, who joins the 119 special rescue team at Miryeong Forest for a mission. Jung Young-jae is a surgeon at a hospital in Seoul who, because of an incident that triggered her panic disorder, was sent to Miryeong Hospital. The two meet, connect, and fall in love. They both have a painful past, so they're trying to help each other cope with their emotional struggles.
The series was primarily filmed in Gangwon province in South Korea, which is just a little over an hour to get to from Seoul. In an article on Soompi, the actress said, "Since we were filming in the mountains, the air was really good. It was refreshing, but it felt as if we were filming the same thing every day. Even though we were filming in different locations, this was a mountain and that was also a mountain."
In episodes 19 and 20, Kang San-hyeok and Jung Young-jae are in the Philippines; he has an important business meeting, while she has a health conference. The cast and crew went around Manila to film these scenes; they shot in Okada Manila, SM Mall of Asia's By the Bay Amusement Park, and Intramuros in Manila.
South Korean host and restaurateur Grace Lee, who has established a career in the Philippines, has cameos as a medical expert. She even has a scene with female lead star Jo Bo-ah. In fact, she is a co-producer of the show!
In My Love KBS' website, photos from their filming experience in Manila were shared as well as an anecdote from their shoot: "Despite the filming taking place in hot and humid weather, the two of them had a mood full of laughter. In the filming on the zip line, an exciting situation was created, with Park Hae-jin, who is somewhat scared of high places, and Joboa, who loves thrilling rides, mixed. However, Park Hae-jin, who once took a zip line, suddenly started enjoying the zip line, and in the filmings that have taken place several times since then, she created a realistic 'real chemistry', such as bursting a real smile with Joboa."
Last November, Park Hae-jin returned to Manila for a fan meet event and even visited the ABS-CBN compound. In an interview with ABS-CBN News, he shared through an interpreter that he was nervous at first to shoot here in Manila but realizing how nice and friendly Filipinos are made him comfortable. In that same interview, he also shared that a Philippine destination he wants to visit is Bacolod.
Scroll through the gallery below to see their filming locations around Manila: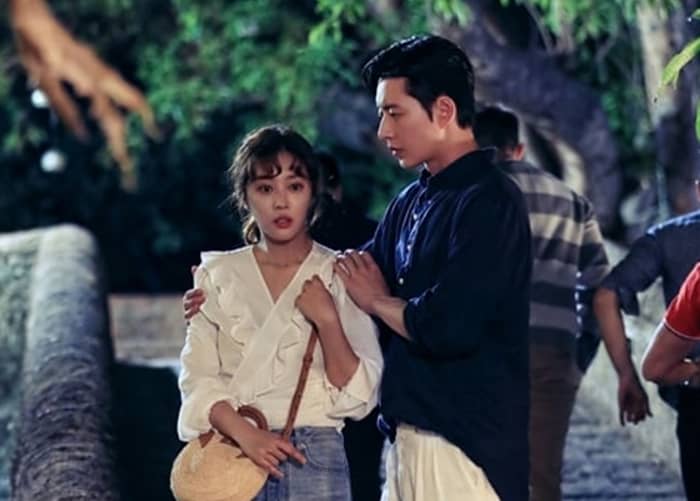 Lead photos from Okada, Dramabeans, and @parkhaejin_official.