Sit Back, Relax, And Keep The Beach Clean At This Cafe In LU!
At Clean Beach, the beauty of nature is preserved while enjoying a hearty meal, and a delicious cup of coffee!
"Everything is connected, and you must care for your playground." Wise words quoted by one of Clean Beach founders, who is a surfer, as she shared the advocacy behind this quirky cool cafe in Urbiztondo, San Juan, La Union. La Union has become a favorite vacation spot among surfers and regular beachgoers alike, and through the years, including rapid development of the area in between, the need to keep the environment in tip-top shape became an important cause to champion. Clean Beach stands for this, via their cafe practices, and by urging tourists and guests to take part in the worthy cause as well.
Helping the locals preserve their place, and giving back to a place we love to frequent are the messages that resonate with us with just one visit of this establishment. Truly there is value in not just being able to enjoy a place for selfish reasons; but in being able to lend a part of yourself to something that means a lot as well. Camille Pilar, one of the cafe's founders, shares that the La Union Surf Club was the main inspiration behind the cause, as this group of surfers make it a point to teach their clients not just surfing, but beach clean-ups as well. The establishment then was born to support the entire local community.
As you enter their space, immediately you know this is a space for creatives, digital nomads, or anyone who simply wants to take in the beauty of the beach minus the frills. Shabby chic interiors, communal spaces (which have transformed into co-working spaces as the pandemic progressed), mismatched re-used furniture are some of the charming traits of this cafe. You'll know—you are welcome here.
The cafe/restaurant did not intend for the place to be a hotspot for the working crowd, but as the times have changed, so has Clean Beach changed along with it. Because of customers' behavior of bringing a laptop and working remotely, management decided to add more sockets, even on trees, to cater to the clients' ever-evolving needs. To us, Clean Beach is very much like a living space wherein it moves with the people who are in it, evolving as they go.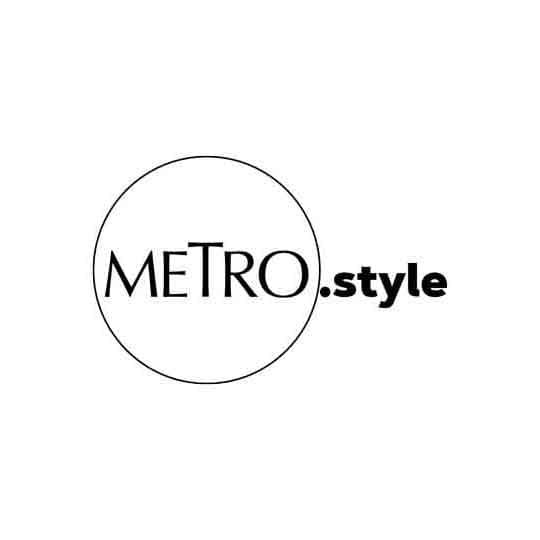 Shabby chic interiors, communal spaces, mismatched re-used furniture are some of the charming traits of this cafe.
During the day, they only play soft jazz music that ensures a relaxed atmosphere, but during Thursdays and onwards to the weekend, Clean Beach transforms into a place for memorable sunset sessions dubbed 'Sundown', where you can avail of buy one take one on cocktails and spiked drinks while enjoying yummy pica pica, all while a live DJ set creates the mood. Slowing down and taking a break from work stress, as opposed to fast-paced city life, is the message Clean Beach wants to send across.
And what's a day at the beach without delicious grub? Clean Beach prides itself in an international menu filled with old and new favorites (of the owners themselves), like burgers and sandwiches, rice meals, their cult favorite Kaya Toast and spread, pica pica like chicken wings and nachos, plus an all-day breakfast menu!
Finish off your meal with a pick or two from the restaurant's impressive lineup of drinks, from non-coffee to coffee favorites (with plant-based milk options like macadamia, soy, almond, oat), craft sodas, juices and shakes, plus of course, cocktails and beer! Those with a sweet tooth would love to sample their dessert menu, which offers treats like affogatto, brownies, apple crumble, cheesecake, and butterscotch.
We also love their pasalubong corner of sorts, where clients can take home their yummy Kaya spread, hot sauce, bottled coffees and cocktails, as well as merch like tees and bags.
Enjoying a day at the beach really ain't complicated. Just pick a cozy spot at Clean Beach, enjoy the sights and sounds, order a hearty meal, and of course—keep the beach clean!
Swipe through the gallery below to see more of the cafe's offerings: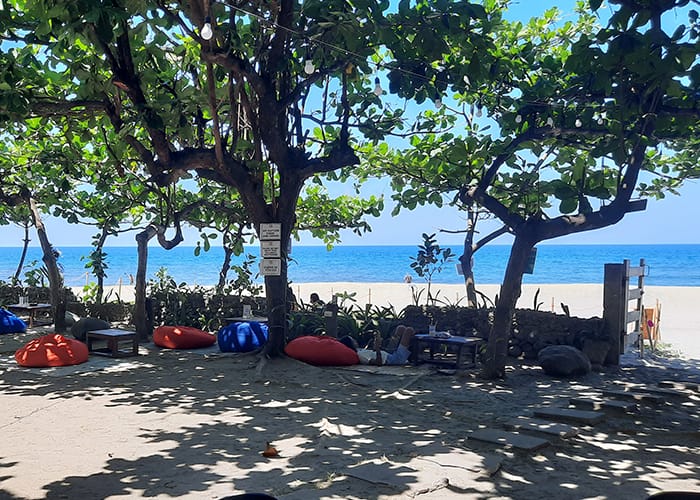 Clean Beach La Union
Clean Beach La Union
Clean Beach is at 134 beachfront, MacArthur Highway, Brgy. Urbiztondo, San Juan, La Union. Follow them on Instagram at @cleanbeachco