Looking For A Luxury Tropical Getaway? Here Are The New Ones On Our List
Whether you prefer a tranquil escape for the or a festive frolic on an island getaway, make the most of your vacation with a stylish tropical escape that gives you the best of both worlds
For most wanderlusts, the holiday season is a swell time for a beach getaway where they can withdraw for some solitude or join the merry-making if they feel like it. While the entire breadth of the archipelago is worthy of exploring, below are some suggested spots where you can bask in the best of both worlds in style.
KOPIAT ISLAND, COMPOSTELA VALLEY

Named after the coconut tree, the 36-hectare Dusit Thani Lubi Plantation Resort is the flagship leisure project of Torre Lorenzo Development Corp. in the Davao Gulf. Situated in Kopiat Island in Mabini, Compostela Valley province (soon to be renamed Davao de Oro), this master-planned British-style township is managed by the prestigious Dusit Thani management.
The family-friendly Club offers an exclusive beach, first-rate amenities, an expansive swimming pool, the Tarictic Grill and Snack Bar, recreational facilities, watersports, wellness center, and a nature program, an educational adventure around Kopiat. A low-density facility to ensure guest's privacy, it only has three studios and one suite.
The coconut tree-dotted island is also noted for its lush marine life, and is being groomed as a scuba diving site to expand the dive circuit in the Davao Gulf. The Beach Club houses Dusit International's second 5-star hotel where guests can enjoy the distinct Thai service quality blended with the warmth of Filipino hospitality. Complementing the luxe chain in the region are the newly-opened dusitD2 Hotel and Dusit Thani Residence in Davao City.
SAN VICENTE, PALAWAN

This obscure town suddenly became a byword among beach bums when it was announced to have the longest white sand beach in the archipelago—the 14.7-kilometer Long Beach, which is more than twice that of Boracay. The powdery beach, which hugs four
barangays
, is partitioned into three coves by two rocky cliffs.
A Flagship Tourism Enterprise Zone by the Department of Tourism, it aims to balance investments while preserving natural beauty and cultural significance. Based on a master plan designed by Palafox Associates, the 883-hectare zone has a 50-meter setback from high tide, with the first 30 meters as a no-build zone and additional 20 meters of non-habitable, non-permanent structures. It became a finalist in the prestigious planning industry award at the 2016 Royal Town Planning Institute's (RTPI) Awards for Planning Excellence.
For a touch of luxury, there is Club Agutaya, a 3.5-hectare boutique resort which lives up to the zone's standards with its hand-crafted furnishings, green energy source, and sewage treatment system that reuses waste water.
This eco-friendly, Filipino-themed upscale resort has 58 well-appointed rooms—32 in the main building and four thatched-roof villas, each with four rooms and private verandas. For your cravings, there is Café Lily, a casual restaurant that serves Chef Maria's heritage recipes and international favorites.
The town is also known for Port Barton, a fishing village known for its sleepy shores which offer more laid-back lodging. Hopping around the islets and coves is a must-do, along with treks to hidden waterfalls.
EL NIDO, PALAWAN

It isn't surprising why Palawan has been named time and again as among the world's best island by prestigious lifestyle publications. A quick look at this naturally spectacular town will tell you why, and a staycation at any of the
El Nido Resorts
will more than convince you of the accolade. A chain of four high-end island resorts—Pangulasian, Lagen, and Miniloc, and the
Lio Tourism Estate
at the mainland, vacationers have a wide array of lodgings and recreational activities to choose from.
The recently renovated Pangulasian Island Resort offers an ultimate tropical escape with its cogon villas, lush greenery and highly-rated amenities. It has been named among the best eco-lodges by global ecotourism guru and landscape architect Hitesh Mehta because of its earth-friendly technology and practices.
For those who live an active lifestyle, Lio Tourism Estate is an ideal choice because of its merry mix of rustic living and touches of modern amenities. Guests can choose from the boutique hotels—Huni, Casa Kalaw, El Nido Cove Resort, Covo, Balai Adlaw, the adjacent Seda Hotel, all of which are reasonably priced accommodations. A low-density enclave with no massive concrete structures, Lio ensures that you get the island vibe—tall coconut trees, contiguous open spaces, unobstructed beaches, back-to-nature feel, and an immersion with the community.
In addition to the usual beach-bumming, you can indulge in island-hopping, water sports, scuba diving and trekking at the new mountain trail developed by Lio.
CEBU
Another mainstay in the world's best island list is Cebu because of its diverse attractions—underwater world, century-old churches and homes, mountain peaks, a vibrant culture, exciting cuisine, and everything in between. This archipelagic province in the central Philippines boasts of 44 towns, nine cities and a coastline of about 1,000 kilometers dotted by quaint resorts, world-class dive sites, and scenic ridges.
And while it is oftentimes associated with the provincial capital Cebu City, it is best to explore the fringes of the Queen City of the South where its natural allure lie. Up in the northernmost tip is the quaint town of Daanbantayan and the island of Malapascua, playground of the thresher shark which is sought-after by divers all around the world. For those who don't dive, the mainland is a good alternative if it's only the powdery sand you're after.
Golden Sands Destination Resorts takes pride in its 500-meter long beachfront, star-rated garden and lagoon villas, and good food. A unique feature is the brackish lagoon where you can kayak or do stand-up paddling, fishing, and gaze at the fishes below. Across the lagoon are man-made islands connected by bridges up to the beachfront, which make for an Instagrammable shot. The resort also offers island-hopping and scuba diving tours.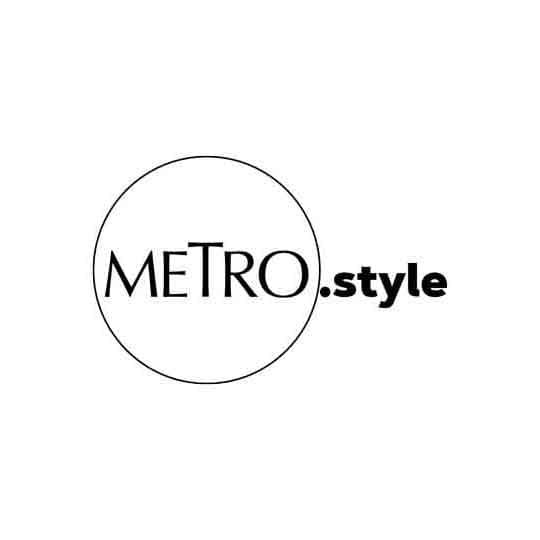 Golden Sands Destination Resort | Bernard Supetran
A few minutes away is Kandaya Resort, a luxe hideaway every step of the way—in its bespoke villas, restaurant and recreational facilities. Named in homage to ancient tribal chieftain Datu Daya, it has an exclusive powdery beachfront and gin-clear water.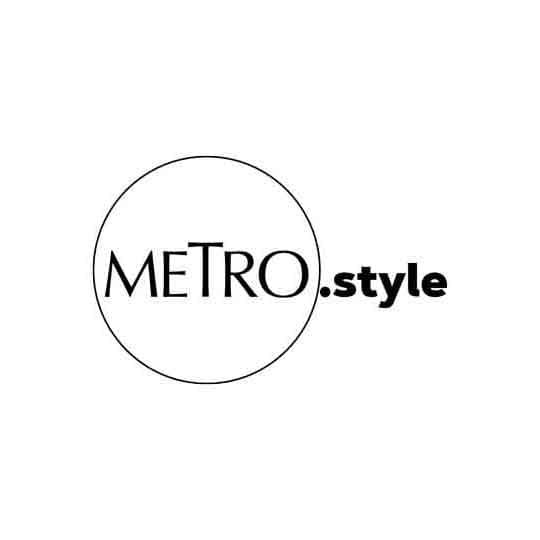 Kandaya Resort | Bernard Supetran
Another beach town is San Remigio, which has the longest coastline of about 13 kilometers, and is the jump-off to the touristic Bantayan Island. A must-try here is Maayo San Remigio, a 3-star Caribbean-themed boutique resort at a cliff overhang dotted with lush greeneries, outdoor benches and swings overlooking the sleepy shores. Literally meaning "good" in Visayan, it exudes an eclectic character with its neoclassic architecture and vibrant color motifs that appeals to people from various age groups. It has traces of an executive village with its room designs and building layout, evoking the feel of a home away from home.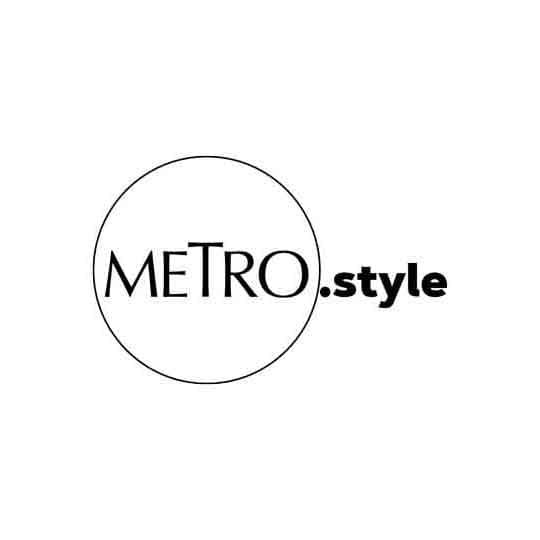 Maayo San Remigio | Bernard Supetran
Down south is its sister property, the Moroccan-inspired Maayo Stay in Argao town, which is steeped in Spanish-era heritage structures, delicacies and picturesque shores. This beach haven has 36 well-appointed guest rooms, nine family rooms, four villas, a restaurant, and an infinity pool punctuated by a Mediterranean gazebo.
Further south is Oslob town, made popular by the influx of whale sharks, the world's biggest fishes which are known locally as tiki-tiki or butanding. After the exhilarating encounter, head off to Bluewater Sumilon Resort which is surrounded by a marine sanctuary, the first of its kind in the country. Famed for its powdery sandbar, the island will keep you occupied with its snorkeling, scuba diving, boating, fishing, trekking and glamping activities.
SARANGANI
Popular for being the hometown of boxing champ Manny Pacquiao, this province doesn't often get in the radar as a haunt for the holidays, which can actually be good for those seeking solitude on the shores. One town is known for Gumasa White Beach, dubbed as the "Boracay of Mindanao," and named 45th at the Flight Network's Asia's Top 50 Beaches in 2018. Situated on Sarangani Bay's east coast, you can bask in the sand without the madding crowd at the intimate Kamari Resort. A few minutes away is Hacienda Don Juan, an ancestral rest house which was converted into a heritage-themed beach house.
On the west coast of Sarangani Bay is Maasim town which is dotted by mid-range resorts, most notably Pacquiao's own Pacman Beach Resort Complex and Lemlunay Resort, which is known for scuba diving at the Tinoto Wall, one of the best coral formations in southern Mindanao. Maasim is also recognized as one of the country's top paragliding fly site, and you may want to take leisure to new heights, literally, by gliding over the mountain ridges.
You might want to hit the beach one last time as the old decade ends and a new one begins. After all, there's nothing like the therapeutic and magical blend of sun, sand, and surf to get you started for 2020.