Relaxing Holiday Getaways At The Metro's Fringes
After all the hustle and bustle that comes with Christmas celebrations, you might find yourself in need of a calm and quiet respite where you can rest your mind and recharge your soul. Here are some accessible destinations for a serene holiday escape
The long Christmas holiday is arguably the best time to spend with family and loved ones with the festive mood of the season. Needless to say, it is also the most challenging time for out-of-town trips, particularly those involving long drives and plane rides. But fret not, as there are warm holiday getaways at the fringes of Metro Manila which have often escaped plain sight because of our tendency to look far and away.
Antipolo
This mountain resort city at the metro's eastern doorstep has been reliving its glory days of old with its countryside charm, culture, culinary experience and everything in between. To lure tourists and locals alike, the city government has put in place the monthlong Christmas Fiesta which has a wide array of almost nightly special events.
The nearest forest to Metro Manila, you can commune with nature at the farm resorts of Mount Purro Nature Reserve, Flor's Garden, Ed's Farm, Philipp's Sanctuary, Luljetta's Hanging Gardens, or Touch of Glory Prayer Mountain. Situatedat the bosom of the Sierra Madre ranges, most of them offer freshly-picked organic produce from their farm.
Jam at musical nightsat Le Blanc, Boso-Boso Highlands, and Café Lupe which feature regular gigs the whole year-round, while Eugenio Lopez Center has nightly musical offerings and a hearty Sunday brunch.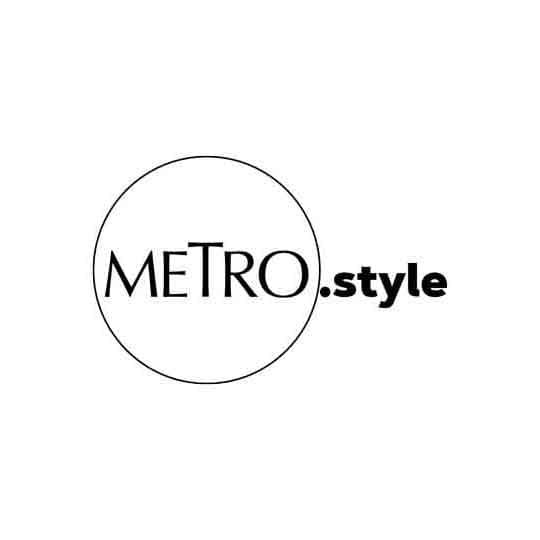 Eugenio Lopez Center | BLS
For an intimate gourmet lunch or dinner with family and friends, there's Burrow's Café at Antipolo Beehouse, Tahanan Bistro, and Vieux Chalet. The artsy Café Rizal and Crescent Moon Café offer a feast for the senses with its post-modern art exhibits and potteries, respectively.
Pamper yourself at Callospa and Luljetta's Hanging Gardens, which are known for their rejuvenating spas amidst lush vegetation in the uplands.
And of course, sample the inimitable suman, Antipolo's age-old sticky rice snack, along with cashew nuts and sweet mangoes.
Tagaytay
This city on the ridge has been a favorite hideaway because of its year-round cool climate, its steaming hot bulalo beef broth, cozy boutique hotels and restaurants, and the stunning view of Taal Volcano. Farm and garden lovers have put it on the radar for the green experience it offers.
Nurture Wellness Village has a restaurant which serves farm-to-table food, ethnic-themed rooms, swimming pools, and holistic, medically-supervised programs. Guests can enjoy powdered kale juices, salads, and other organic produce at the award-winning resort. It also has the adjacent Nurture Farmacy for organic produce and medicinal plants where guests are taken on an educational tour.
A new-must see is L & J Country Estate at an interior village in Mendez town which promotes organic farming, serves farm-to-table dishes, and organic farming courses. The sprawling retreat will keep the family occupied with recreational facilities such as swimming pool, aviary, children's playground, and all-terrain vehicle where you can tour the plantation on wheels.
If you Google diligently enough, there are scores of garden- and farm-themed places you can explore around the Tagaytay ridge, from the towns of Silang to Alfonso in Cavite, and up to Laurel and Nasugbu in, Batangas. There are also an infinity of cozy places where you can sip kapeng barako brewed coffee, sink your teeth on tender beef dishes, or feast on local sweets and desserts in hidden nooks, away from the madding crowd.
Pampanga
This province comes to mind every Christmas with the hundreds of kaleidoscopic giant parol on display at the Giant Lantern Festival held in the capital city of San Fernando. In addition to this sought-after event, each town as an intriguing tradition to discover or unique experience to share. Known for its mouth-watering culinary heritage, it is the place to be for foodies with its ubiquitous sizzling sisig, palabok, halo-halo, and a host of specialties cooked with the typical Pampango flair.
A secluded haunt in this northern getaway is Mt. Arayat National Park, the dwelling place of thelegendary mythical fairy Mariang Sinukwan. It is dotted by spring resorts, native restaurants, farms, gardens, most notably the Orissa Garden of Wellness.
Drawing its energy from the mystic mountain, Orissa prides itself as a center for holistic healing for wellness programs, spa services, massages and healthy diet and therapy. It also offers workshops on yoga and meditation, organic farming, raw food preparation, vegetarian cooking, juicing and herbals, and creative arts.
For outdoor-based fun, bask at Green Canyon Leisure Farms known for eco-consciousness, environmental sustainability and healthy way of life, and Puning Hot Spring and Sand Spa which takes you to a rough ride aboard a 4 x 4 jeep en route to a rejuvenating lahar and spring treatment.
For a dash of luxury, Clark Freeport Zone is home to Pampanga's swankiest hotels, restaurants, bars, and golf courses, thus doubling your options for recreation. On its periphery is the eclectic city of Angeles, which blends Old World charm and cosmopolitan living. Half an hour away is the world-class New Clark City in Tarlac, venue of the recent Southeast Asian Games.
Wherever your wanderlust takes you this season, keep in mind these drivable destinations that are perfect for a serene and peaceful holiday with loved ones.