Take Your Valentine's Date On A Mini Road Trip At These Romantic Spots Just Outside Manila
Get ready for the month of love! Take your special someone to these Valentine's Day spots that show you're (literally!) willing to go the extra mile
The first month of the year is coming to a close and we're getting settled into 2020. While the year may have started off with a slew of overwhelming news, this doesn't mean we've forgotten that February is the month of love.
And before we know it, Valentine's Day is just around the corner. If you're like many of us who jumped right into our workload in January, you might miss this special day to spend with your loved one. Whether or not you have the means—and the time—to come up with a grand gesture to impress your date, it can get quite overwhelming given the options on where to take your loved one.
While a dinner date on February 14 is still romantic, there's something about going the extra mile and preparing a special day for your special someone. So to help you out with your Valentine's plans, we've put together some ideas for a romantic date that go beyond dinner and drinks.
Admire local masterpieces amidst nature
If the object of your affection is an art enthusiast, then take them to Pintô Art Museum for a taste of local contemporary art. The museum and art gallery is also a nature sanctuary, as it is nestled within lush greenery in Antipolo. The serene surroundings is perfect for an intimate getting to you know date, plus you're getting an impromptu art education, too.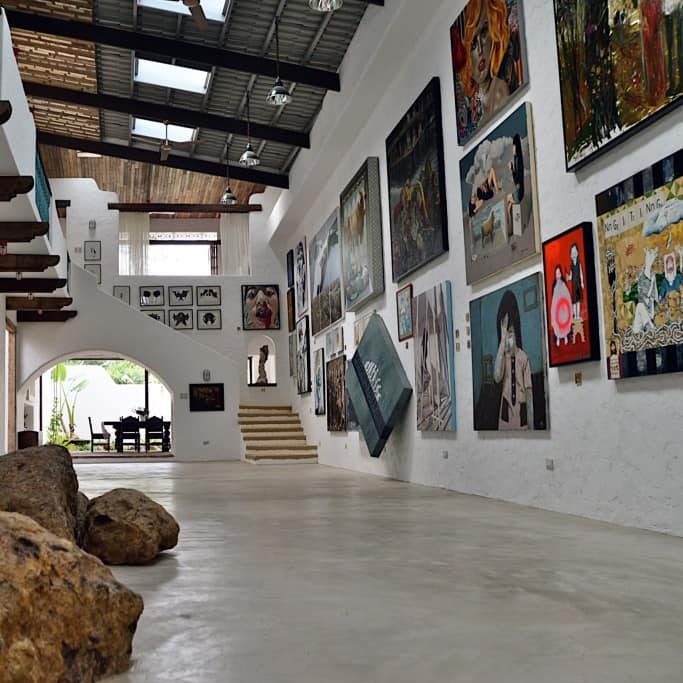 SWIPE LEFT OR RIGHT
TO NAVIGATE BETWEEN PAGES
Go camping
Just an hour's drive away from Manila is San Rafael River Adventure in Bulacan. The resort offers a variety of water sports activities for all ages. Have a blast paddle boarding, kayaking or boating with your special someone for a quick day date, or stay overnight and get cozy camping under the stars. If staying inside a tent isn't your cup of tea, then the Stilt Glass Cabin with mini bubble pool might appeal to you. Feeling just a wee bit more adventurous? Channel your inner Tarzan and Jane and book their Glass Tree House for your own private jungle adventure.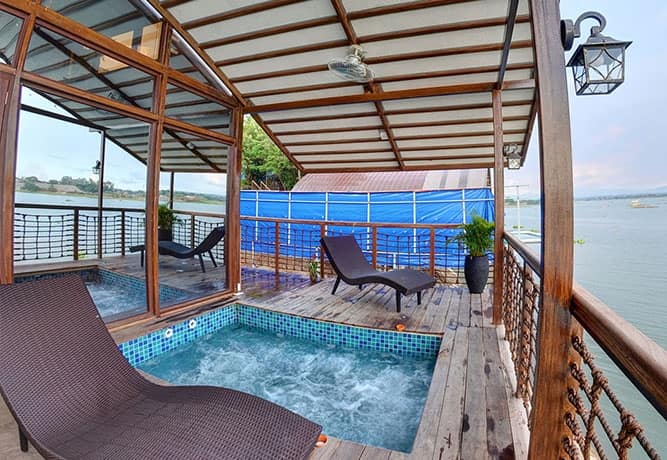 SWIPE LEFT OR RIGHT
TO NAVIGATE BETWEEN PAGES
Ride a bike around the Walled City
Relive the glory of Old Manila by going on a tour of its streets on a bike! Each bike tour lasts from an hour and half to 2.5 hours, with highly rated tour guides providing history and trivia about Manila. Choose between a morning or an afternoon tour, which may include a lunch buffet or a snack, and a live performance or cultural show. The morning tour will give you a glimpse of daily life in the busy streets of Manila, while an afternoon tour would be a great opportunity to take amazing photos around the historic city. And the best part about the Bambike Tours in Intramuros is that the bikes are made out of eco-friendly bamboo (hence, the name)!
Learn about Philippine art history
Channel one of showbiz' hottest loveteams, LizQuen, and fall in love at the National Museum. Start off at the beautifully renovated National Museum of Natural History and be in awe at the modern architecture. At the center of the museum is the Tree of Life, a DNA-helix shaped structure which hides the museum elevators. This wing of the National Museum holds exhibitions on Philippine primitive history, flora and fauna of the Philippines, and a gallery showcasing our rich marine life. Head next to the National Art Gallery to view Philippine art from the 17th to 20th centuries to the present. End your visit at the Old House of Representatives Session Hall where the famous Spoliarium by Juan Luna is housed, and reenact that scene from Alone/Together where Christine (Lisa Soberano) and Raf's (Enrique Gil) paths cross the first time.
Indulge in a little pampering
LULJETTA'S HANGING GARDENS AND SPA
If you and your loved one are both in need of a relaxing getaway, head east to Antipolo at Luljetta's Hanging Gardens and Spa. While the spa is located within the 8-hectare Loreland Farm Resort and events place, the spa maintains a tranquil environment ideal for a restful, rejuvenating visit. Couples can enjoy a 5-hour daytrip to the spa which includes use of the lap pool and doctor fish pool, a full body massage and scrub, exclusive use of a sauna and jacuzzi, access to the lounge and gardens, and healthy meals.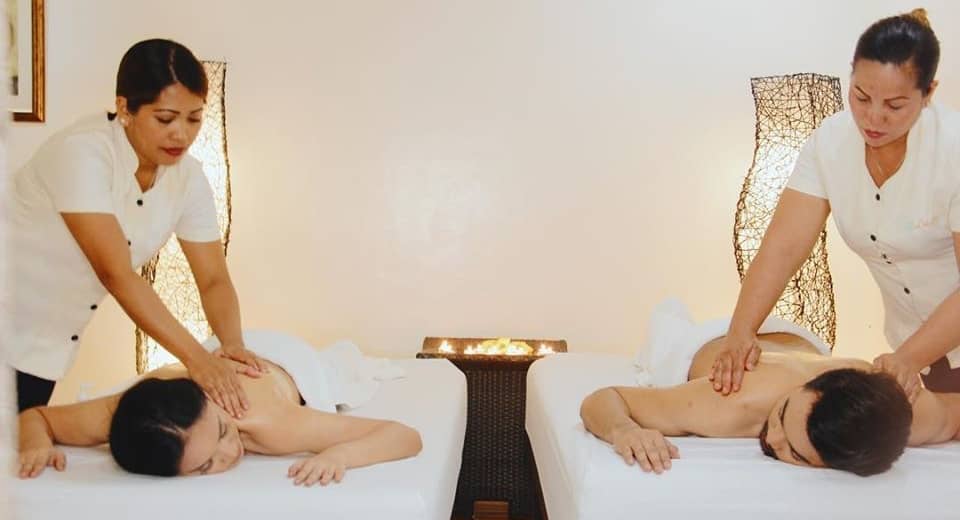 SWIPE LEFT OR RIGHT
TO NAVIGATE BETWEEN PAGES
Fall in love in a cozy cottage
Whether you're happily married or waiting to be married, there's nothing more romantic than being in a home that's been lovingly built. Antipolo Beehouse is a favorite location for engaged couples for prenup shoots, and why not, as the open layout structure is photogenic, with the sunlight streaming through its floor to ceiling windows. But what makes this spot even more charming is that the Builder (owner) and his family actual live at the lower level of the Beehouse. Seeing the surroundings, it's no secret that the Beehouse is lovingly cared for and its environs nurtured by its zero-waste homeowners. Once you've had a fill of the surroundings and taken as many couple selfies with your beloved, check out Burrow Café for some comfort food.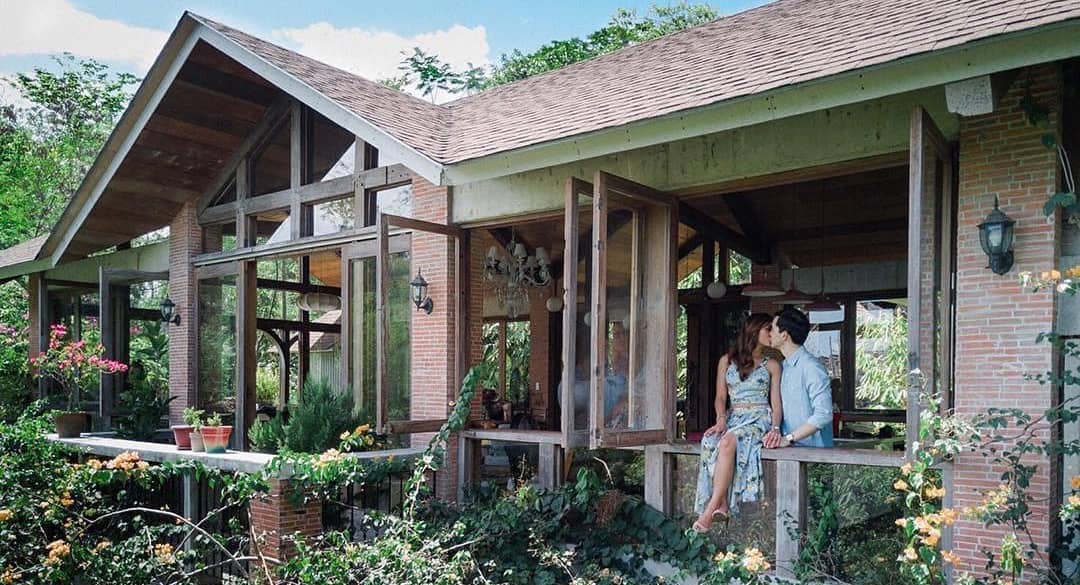 SWIPE LEFT OR RIGHT
TO NAVIGATE BETWEEN PAGES
Antipolo Beehouse
Photo Credit: https://www.instagram.com/antipolobeehouse
Visit a farm and get cheese-y
For more quality time with your Earth-loving, tree-hugging significant other, go on a roadtrip and drive a little further to Lubao, Pampanga. Visit the Prado Farms Eco-Resort for a unique farm experience. Prado Farms is first and foremost a bio-dynamic farm, that teaches visitors about sustainable farming and lifestyle, but it is also a venue for art workshops, music festivals and plays. For a whole day tour, you and your date can go biking or swimming, or even learn to make kesong puti and tsokolateh. A farm to table lunch is offered, where lechon using farm-raised pork is served alongside locally, farm-grown produce such as kangkong, arugula, alugbati, and many others. Once you've had your fill of Kapampangan cuisine, relax or take a quick siesta at the farm's kera-kera, a coffee room adjoining the main lodge where guests linger before heading back home. Should you decide to stay, the farm also has cozy accommodations for guests.
SWIPE LEFT OR RIGHT
TO NAVIGATE BETWEEN PAGES
Take a private cruise
It's been often said that sometimes it's not the destination that matters, but the journey. Take your Valentine's Day date a step further and impress your one and only by chartering a yacht for a sunset cruise. Gallo Yachts can host a private, four-course dinner for you and your special someone, as it cruises along Manila Bay. Don't forget to bring a tripod if you want to capture that moment with your date against the Manila Bay sunset. Who knows, you might even be taken by the moment and propose!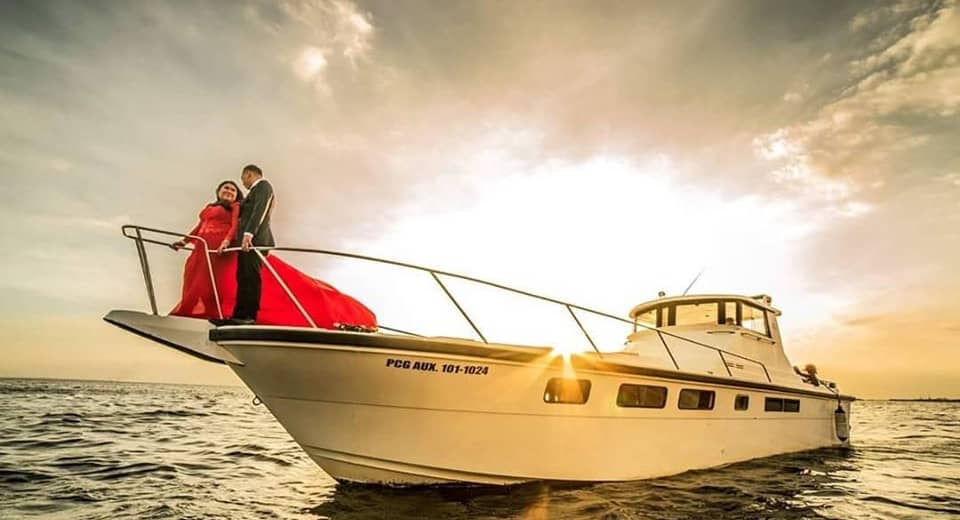 SWIPE LEFT OR RIGHT
TO NAVIGATE BETWEEN PAGES
Gallo Yachts
Photo Credit: From Gallo Yachts FB page
Gallo Yachts
Photo Credit: From Gallo Yachts FB page
Gallo Yachts
Photo Credit: From Gallo Yachts FB page
Gallo Yachts
Photo Credit: From Gallo Yachts FB page
Gallo Yachts
Photo Credit: From Gallo Yachts FB page
Go on a picnic at the park
If you prefer a simple, no-fuss date, then why not plan a picnic at the La Mesa Eco Park? Put together a picnic basket filled with you and your loved one's favorite goodies, pack a nice blanket to sit on, charge your phone, and pick a playlist for some music to play as you while away your time together. The 5-hectare Lopez Picnic Grounds embraced by lush greenery is the perfect place to lay your picnic mat (or even pitch a tent if you book a week ahead). But should you get bored and feel the urge to explore around the park, don't miss the butterfly trail, boating lagoon, and activity areas for paintball, zipline, bungee, wall climbing and rappelling, fishin, and even horseback riding.