This Celebrity-Approved Batangas Haven Is A COVID-Free Retreat That Nurtures The Body And Soul
The Farm at San Benito is the stars' top wellness retreat choice.
Since the beginning of the lockdown, we're all left without a choice but to stay still at home and dream of the next time we'll be seeing the great outdoors—the vibrant cities across the globe, the lush nature our country and the neighboring ones have to offer, and even the friendly joint just a few minutes' drive away—have been missed for months. However, movement and mobility is slowly coming back, given that we strictly follow safety health protocols wherever we go.
As we ease back to our old traveling ways, we're glad that retreat destinations are now in operation, like this secret haven that's picked by the stars. The Farm at San Benito is a place where you can take a breather and reconnect with the outside world, without compromising your health and safety.
"In view of the COVID-19 outbreak, The Farm has done tremendous preparations to ensure the safety of its guests as well as its employees. The Farm is a safe haven and COVID-free healing environment," General Manager of The Farm at San Benito Preet Singh says. The healing facility is accredited by the private-sector led initiative Project Ark to administer FDA- and government-approved COVID-19 antibody rapid testing, in order to keep the sanctuary a safe space for everyone.
If you're looking to treat your cabin fever, this holistic medical wellness resort in Lipa, Batangas is a good choice to start your road to recovery. It doesn't just boast of a dream nature escapade—it's also a health hub that helps its guests revitalize their bodies and minds from the toxicity harbored from the current times.
"Guests definitely feel assured and safe when they stay here at The Farm. This is evident as more and more guests are inquiring and visiting The Farm. Even famous A-list celebrities already stayed at The Farm and promoted our medically-supervised holistic programs to jumpstart optimum health. It is safe to claim that The Farm now is the top destination of many, post-Covid 19 lockdown," Preet Singh claims.
Some celebrities recently spotted at the resort are Miss Universe 2018 Catriona Gray, KC Concepcion, Elisse Joson, and Tony Labrusca. Apart from basking in the fresh air and the beautiful scenery, their stay at The Farm was also filled with good-for-you treatments and activities that boost their immunity. The facility's medically-supervised preventive health care services and immune support programs offer truly indulgent TLC time for the stars.
Check out the personalities who've taken a break at The Farm at San Benito and be inspired to hop on a 90-minute drive down south for your next R&R: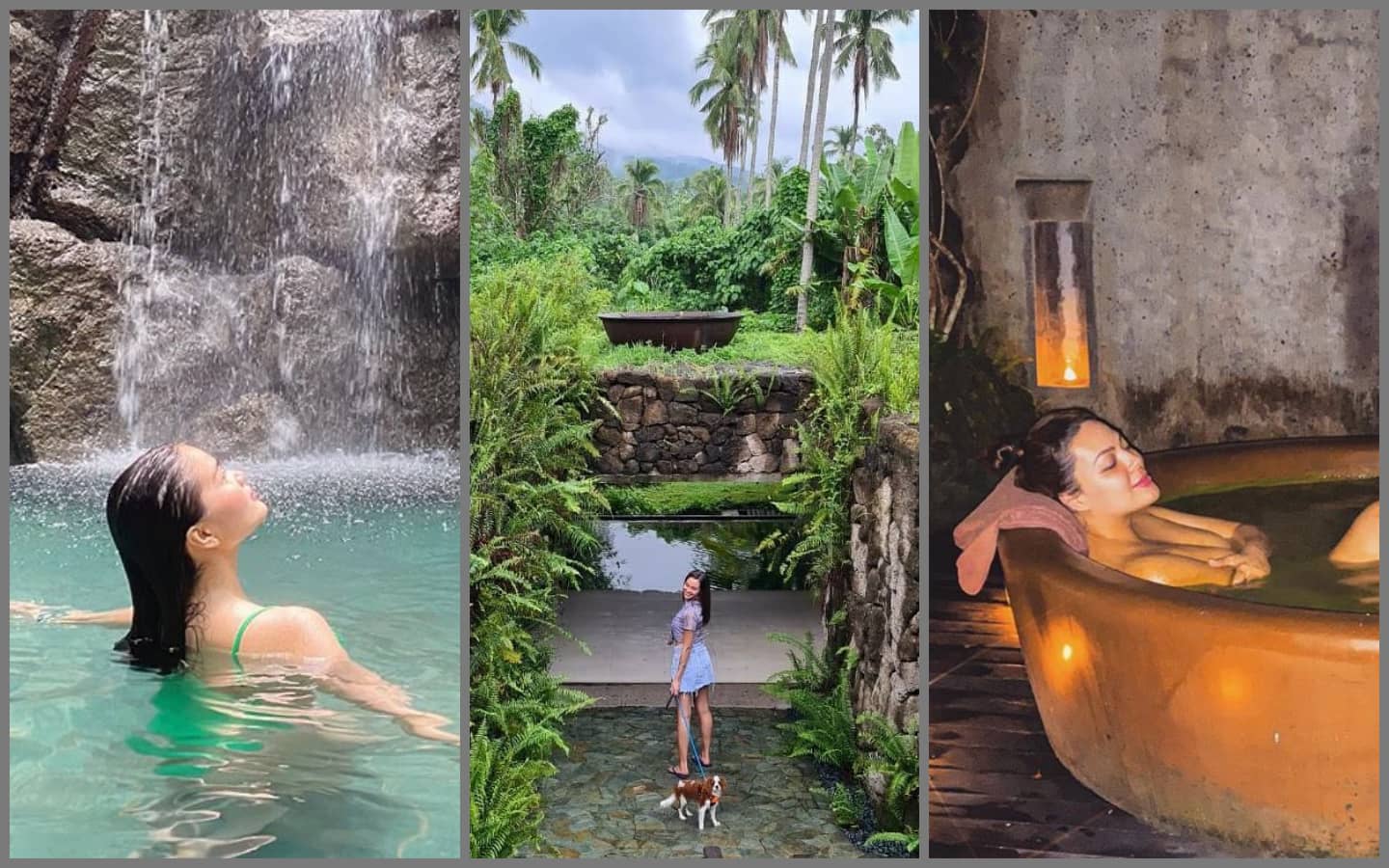 Celebs At The Farm in San Benito
Celebs At The Farm in San Benito