9 Celeb Dads Show Us How They Bond With Family Through Travel
These adventure-lovers are an inspiring bunch!
Our dads always have the most special place in our hearts. And this Father's Day, despite the pandemic, we raise our glasses to the one who stood with us from our childhood to now that we're all grown up. On his special day, it's just right that we put all our attention to the one who's proudest, no matter where we are in life. They might be happy watching from the sidelines, but today, the spotlight is rightfully theirs.
The head of the family is often the busiest to provide for us, rarely with time left for themselves. But when they do, we can all agree that they deserve a break where they can fully stretch their legs and relax. Just like our celebrity dads who have found respite in leaving the city to breathe in some fresh air in another place and whose vacations are as inspiring to us as it is relaxing for them and the brood they brought along. With the quarantine still being implemented, a quick look at their adventures somehow takes us out of the rut.
In honor of Father's Day, and to incite the wanderlust in every dad right now, we've compiled travel photos of our favorite dad personalities on the move. These pops, who trekked, swam, and explored the world with their loved ones, remind us that there will always be something to look forward to—beyond Father's Day and once the health crisis finally dies down. For now, sit beside your dad and hop on a virtual escape with fellow celebrity dads on their trips. Enjoy!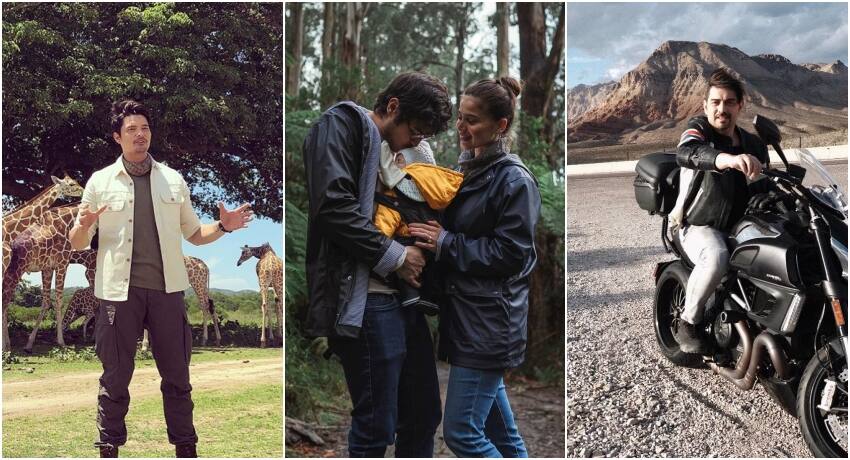 9 Celebrity Dads Who Love To Travel
9 Celebrity Dads Who Love To Travel