The World Of Kim Hee-Ae
56th Baeksang Arts Awards Best Actress Kim Hee-ae loves to travel! Here's where she's been around the globe
On-screen, she was Dr. Ji Sun-woo, accomplished doctor, loving wife and mother with a seemingly picture-perfect life. But behind closed doors, Dr. Ji was a betrayed wife whose world crumbled when she discovered her husband's infidelity. With her life revolving around her family and her career, she couldn't seem to leave her family's small hometown of Gosan, even if it meant suffering through the embarrassment and ridicule that her cheating husband and their failed marriage brought.
Off-screen, she is Kim Hee-ae, an accomplished actress with almost four decades of an acting and modeling career under her belt. Just recently, she added another feather in her cap as she was awarded the Best Actress trophy for her performance in The World Of The Married at the 56th Baeksang Arts Awards. A four-time Best Actress winner, Kim Hee-ae, who is married to a successful businessman, is managed by YG Entertainment, the same agency that handles other popular Korean actors and actresses.
While she claims to not have any specific beauty secrets (just eating well and exercise), Kim Hee-ae looks great at 54 and stays fit by working out every day. Her red carpet photos at the 56th Baeksang Art Awards are proof that being a style icon is a well-deserved title, but her official Instagram account @heeae_official shows that she's not just a glamorous celebrity.
When she's not in front of the camera, Kim Hee-ae is just as lovely doing the usual travel stuff—sightseeing like any tourist, enjoying the breeze while on a yacht, savoring a glass of wine, posing in front of a monument or two, appreciating nature, admiring some art, hamming it up for the camera, and taking snapshots with her phone—all while looking polished and relaxed. Truly a well-traveled, refined woman of the world!
Check out some of these snaps from her Instagram: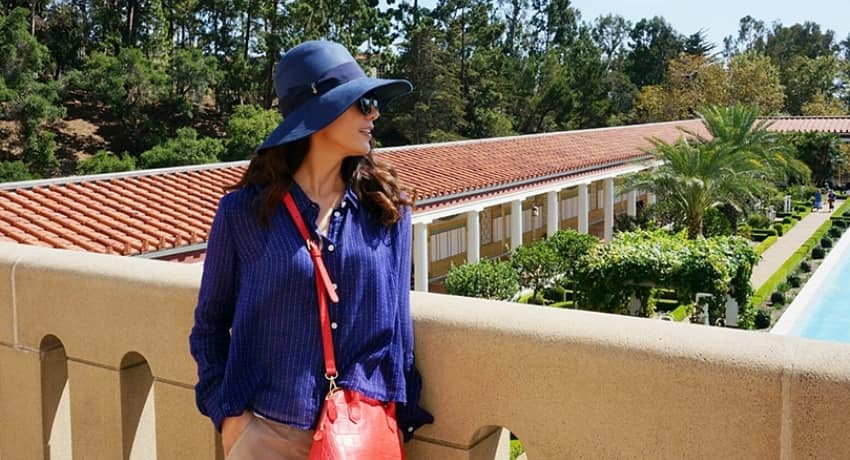 Around the World with Kim Hee-ae
Around the World with Kim Hee-ae
Photos from @heeae_official.