IN PHOTOS: Dreamcatchers Phil And Iva Look Back At Their Philippine Adventure With Marc And Rachel
Beached hosts Marc Nelson and Rachel Peters are back for a special episode, where they talk to Dreamcatchers Philippe Estiot and Iva Agüero to bring us back to their favorite travel moments in the Philippines
In 2012, couple Philippe Estiot and Iva Agüero left their corporate life in Malaysia to pursue their dreams: Get a sailboat and travel the world.
From their passion for travel and nature, and their keen interest in the people they meet along their way, a TV series was born: Dreamcatchers, a show that follows Phil and Iva as they embark on their journey in search of fellow dreamcatchers—people who decided to change their life in pursuit of a dream.
"Dreamcatchers was born from our desire to share these stories that we came across when we started sailing," shares Iva. "[The show] wants everyone to ask themselves, 'Is this what I wanna do?' And if you find that the answer is 'no,' don't worry, you can change that!"
Last year, Season 3 of Dreamcatchers aired on Metro Channel, where Phil and Iva spent months sailing around Philippine waters and exploring the different islands of Luzon. Throughout their journey, they met incredible people and saw so much of the country that made their dreamcatcher hearts leap for joy.
"During our stay in the Philippines, we're able to leave the boat in a very safe place, rent a car, and drive around the island of Luzon," Phil recalls. "It's definitely one of our favorite places that we've been in and we can't wait to go back."
In each episode, Phil and Iva not only showcase the beauty of the Philippines—they also meet and talk with fellow dreamcatchers who have made the Philippines their new home. When asked about some of their most memorable guests, Phil tells the story of one dreamcatcher they met in Sagada who rode a bicycle all the way from France to Sagada—all within eight years. Throughout his journey, he stopped at different places to make ends meet, at one time living with African tribes in the mountains, and even shortly serving as the pastry chef of the sultan of Brunei.
During their visit to Sagada, this dreamcatcher brought Phil and Iva trekking in the mountains, which Phil also said was a nice change of pace from their usual beach and water adventures. "We never expected to be out in the mountain surrounded by pine trees after a few months sailing in Palawan…Goes to show how beautiful and diverse a country the Philippines is," he says.
When asked where her favorite place in the Philippines is, Iva names the Apo Reef Natural Park, the largest reef in the Philippines located in the western waters of Occidental Mindoro. According to Iva, they make sure to always drop by and dive in the Apo Reef whenever they can.
They also name Batanes as one of their ultimate favorites, which was featured in the last episode of Dreamcatchers Season 3. Phil shares, "[Batanes] was one of the most incredible places we've ever been to in our lives—not only the landscape, but also the culture and the people that lived there."
As we anticipate traveling in the new normal, here's a look back at some of their adventures in the Philippines from 2018 to 2019 to tickle our wanderlust.
Images from @philandiva.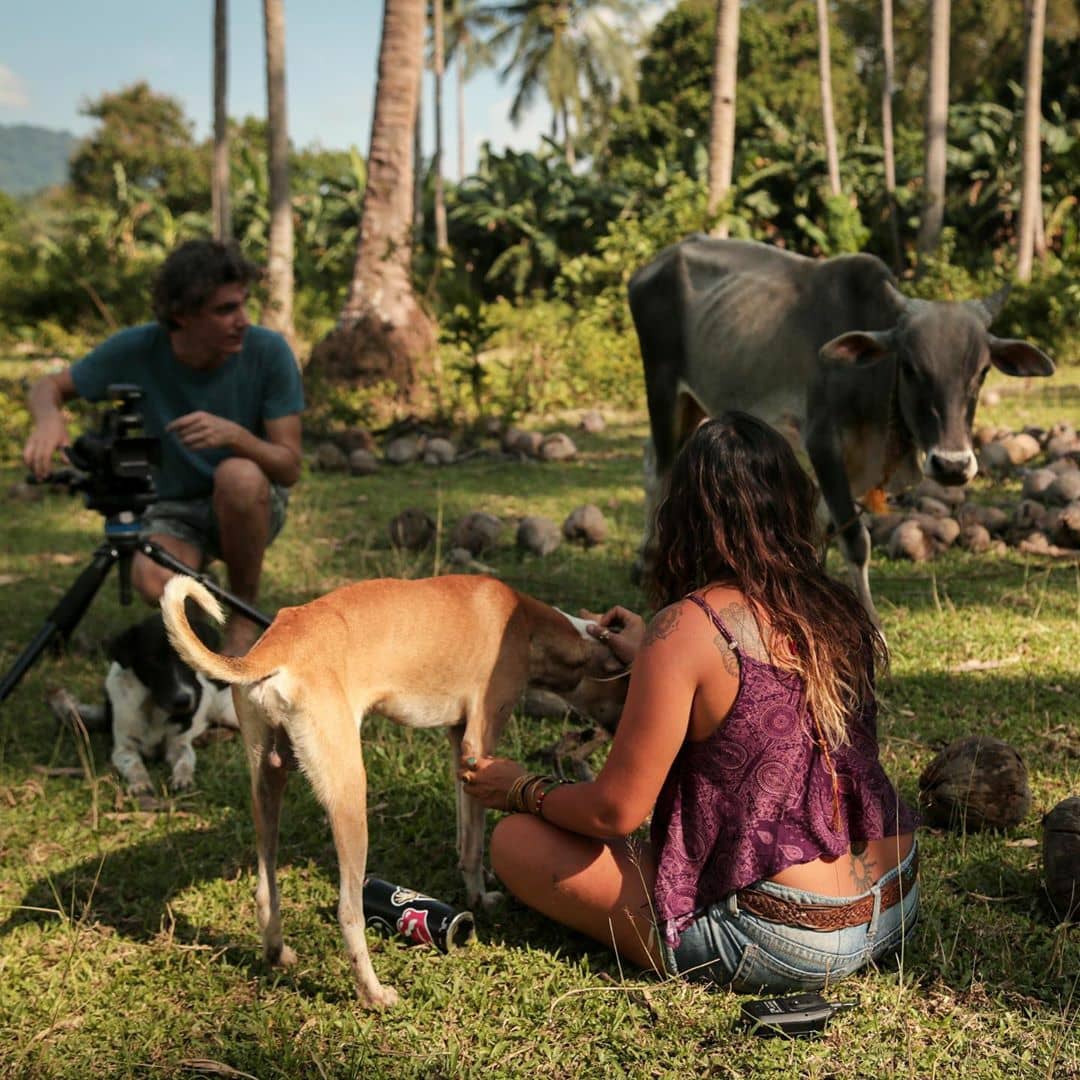 Phil & Iva Dreamcatching in the Philippines
Phil & Iva Dreamcatching in the Philippines
On dealing with the new normal
In a special episode of travel program Beached, hosts Marc Nelson and Rachel Peters catch up with Phil and Iva to find out what they've been busy with since they can't hop aboard their sailboat because of the pandemic.
Phil and Iva share in this Zoom episode that they're currently staying in Paris, Phil's hometown, where they're planning for the fourth season of Dreamcatchers. Guess where they're planning to shoot: Back in the Philippines!
Apart from looking back at some of Phil and Iva's favorite Season 3 memories, Rachel and Marc also share how they've been spending their quarantine responsibly, with Marc based in Taguig and Rachel in Camarines Sur.
If you missed it, watch this special episode featuring Beached hosts Marc and Rachel and dreamcatchers Phil and Iva below:
This is not the first time Rachel and Marc are sharing the screen with Phil and Iva. On Rachel's first ever Beached episode, which was shot in Palawan, the hosts got to join Phil and Iva aboard their sailboat for a short talk on what Dreamcatchers is all about.
If you missed that, you can also watch that Beached episode featuring San Vicente, Palawan on iWant here: Watch Beached Season 2 Episode 2.