Editor's Diaries: A Food And Wine Escapade In Boracay
Six chefs, three wine houses, one amazing experience at Shangri-La's Boracay Resort & Spa
Metro Channel's EIC on the Move Raul Manzano spent three days at the breathtaking Shangri-La's Boracay Resort & Spa for the Reservations in Paradise event. The Moroccan themed festival reintroduced him to the beauty of Boracay and gave him a glimpse of what Shangri-La vacation feels like.
If you're planning to spend a couple of days on the island this summer, we followed Raul around the resort during the Reservations in Paradise event and listed down the highlights of his vacation to help you craft your itinerary.
A private paradise
Shangri-La's Boracay Resort & Spa is a private escape detached from the mainland, and you're brought to the property through a 30-minute speedboat cruise from Caticlan airport. At the façade is the pristine waters and white sand of Puka Shell Beach, framed by lush greens and trees. Two secluded white beaches, Punta Bunga and Banyugan Beach, are also at your disposal to try out water activities.
If you want a break from the beach, but not the cool waters, the main swimming pool is also beautiful to lounge around in.
Sumptuous dining options
Shangrila's Boracay Resort & Spa has four restaurants to satisfy your cravings. The Cielo Poolside Restaurant & Bar is a casual dining venue beside the main pool for snacks, barbecue, and cocktails. For Filipino and international selections, they have the Vintana Asian Café all-day dining restaurant where you can satisfy breakfast cravings and sample signature Asian dishes.
The Rima Mediterranean Treetop Dining offers a 4-course degustacion dinner in a romantic setting, and is home to exquisite steak and pasta dishes alongside excellent wine selections. Or dine with a view at the Sirena Seafood Restaurant & Clifftop Bar, a personal favorite of Raul, where you can order the hotel's fresh seafood creations and enjoy alcoholic concoctions.
During the Reservations in Paradise event, Raul was treated to a special dinner prepared by six award-winning chefs who have been creating delicious dishes for Shangri-La properties all over the world.
Leading the lineup of chefs was Edsa Shangri-La Manila's Executive Chef Scott Brands, who has more than 20 years of culinary experience in the Middle East and Asia. Executive Chef Gilles Galli is currently heading Shangri-La's Boracay Resort & Spa's culinary team, and is a member of France's most prestigious culinary association, the Disciples d' Auguste Esco­er. Chef Carlo Huerta Echegaray hails from Peru and now heads Samba at Shangri-La at the Fort. Chef Alain Rion, with his an extensive history working for Michelin-star restaurants in France, has brought his skills and knowledge to Shangri-La Boracay to help in creating the menus for Rima and Sirena. When it comes to handling fresh seafood, Chef Shanmuga Raja Ravi is the resident expert, having grown up with an abundance of seafood from his hometown in India. And of course, representing the talent of the Philippines, Pastry Chef Julius Conde wrapped up the dinner with his beautiful and tasty desserts.
Extensive wine selections
A great meal is only made better when paired with the right wine. At Shangri-La's Boracay Resort & Spa, you can expect only the best from their three wine house partners: Henri Bourgeois, one of the most respected family wineries in France because of their commitment to terroir-driven expressions of Sauvignon Blanc and Pinot Noir; Château Miraval, once home to the royals of France and now to the famous Miraval Rose; and Château Palmer, makers of one of the best Bordeaux wines in France.
Apart from the excellent wines from these houses, Raul also loved the Châteauneuf du Pape served at brunch. This wine is an Appellation d'origine contrôlée (AOC) located around the village of Châteauneuf-du-Pape in Rhone, usually described as having an earthy flavor and develops a rich spiciness as it ages.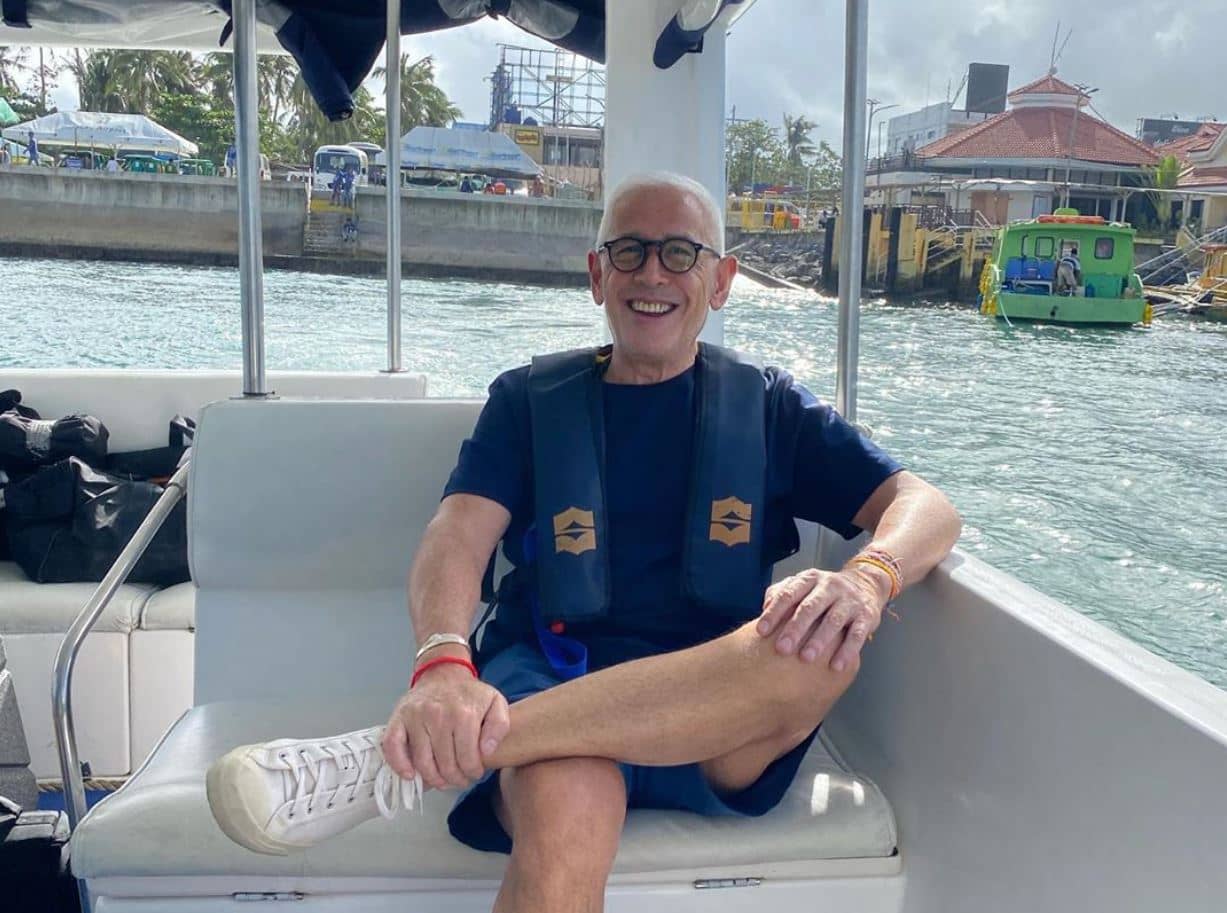 Experience more of Shangri-La's Boracay Resort & Spa on the new season of EIC on the Move, airing soon on Metro Channel.