Planning A Staycation Just Within The Metro? Check Out Privato Hotel Group's New Makati Branch
From Ortigas, the successful homegrown brand founded by Gab Perez has made its way to Quezon City and Makati. To celebrate the launch of its newest branch, Privato is offering an exciting treat!
There's a new hotel in town and it goes by the name of Privato.
If the name is a familiar one, it's because you've likely seen it towering above the skylines of the bustling city Ortigas Central Business District where a mix of leisure and business travelers, diners, and casual staycationers abound. Founded by Gab Perez, the homegrown brand has enjoyed success over the years, thanks to its mastery in the arena of "convenience of business and the small luxuries of casual leisure."
Looking to expand the Privato Hotel Group's horizon, Gab set his eyes on yet another dynamic city with a new clientle to impress: Quezon City, home to many of the metro's top-billed businesses and workforce.
With a deep understanding of what business travelers need, Privato ensures that convenience is woven into every guest's experience. Since Privato hotels are in key business districts, both meeting and lifestyle venues are always close by, minimizing the hassle of spending on expensive taxi fares and navigating unfamiliar commuter routes.
With reasonable rates, companies looking to book a stay in Privato will find the ideal accommodations for any engagement. Privato Quezon City, in particular, recently won a Trip Advisor Award for consistently garnering excellent guest reviews. A business and lifestyle hotel previously owned by the conglomerate Max's Group, Privato Quezon City offers 60 bedrooms, 4 Conference Rooms, a Rooftop Pool, and Lobby Restaurant. Designed by the renowned firm of Budji Layug and Royal Pineda, it also features unique furniture by Filipino designer Kenneth Cobonpue. The hotel is strategically located at the heart of Tomas Morato, mere minutes away from the city's major landmarks.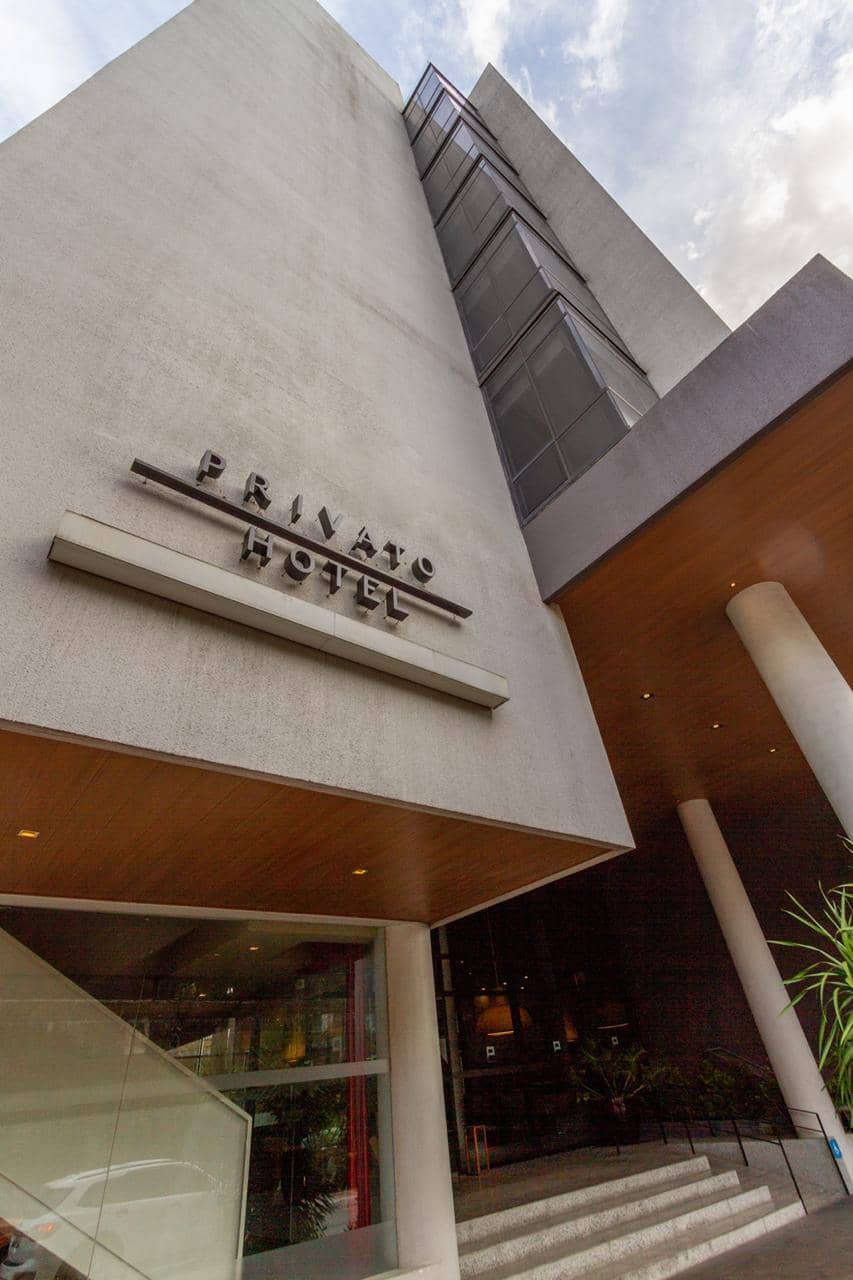 Privato has appealed to leisure and business travelers alike over the years. Now, Privato has also found a home in the heart of Quezon City.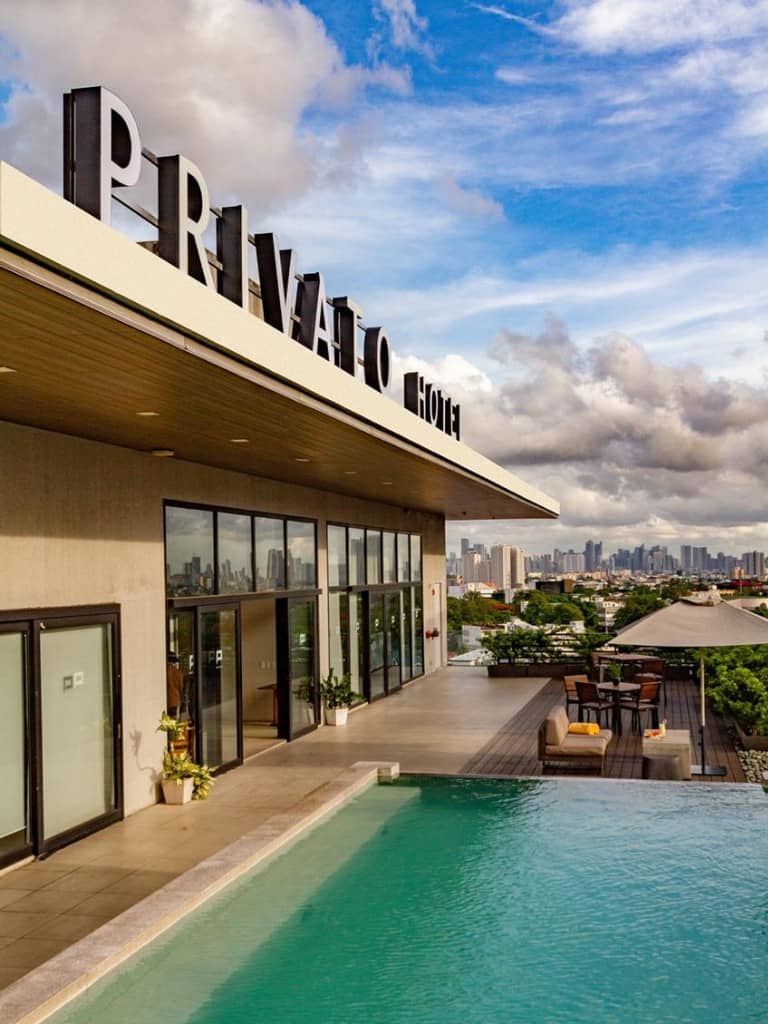 Privato balances aspirational hotel experiences with affordability. In photo is the rooftop pool area at Privato Quezon City.
Makati's San Antonio neighborhood has recently gotten an upgrade, too, with the arrival of Privato—its experienced hoteliers, signature brand of Filipino hospitality, and amenities guests are sure to enjoy.
Privato Makati, which opened last month, has 65 well-appointed bedrooms, three conference rooms, and a rooftop pool and lounge. Marked by elegant and streamlined design, the hotel offers a blend of timeless Italian charm and modern amenities. To celebrate its launch, Privato Makati has exciting promos. This December, treat yourself to a lovely staycation and simply use the promo code APRIVATONEARYOU to avail of the PhP2,850 room rate at Privato Makati.
Known for its in-room massage services, exercise facilities, swimming pools, lounges, and restaurants, the hotel will undoubtedly give check-in and day guests alike something to love about it.
Check out photos of the new Privato Makati in the gallery below: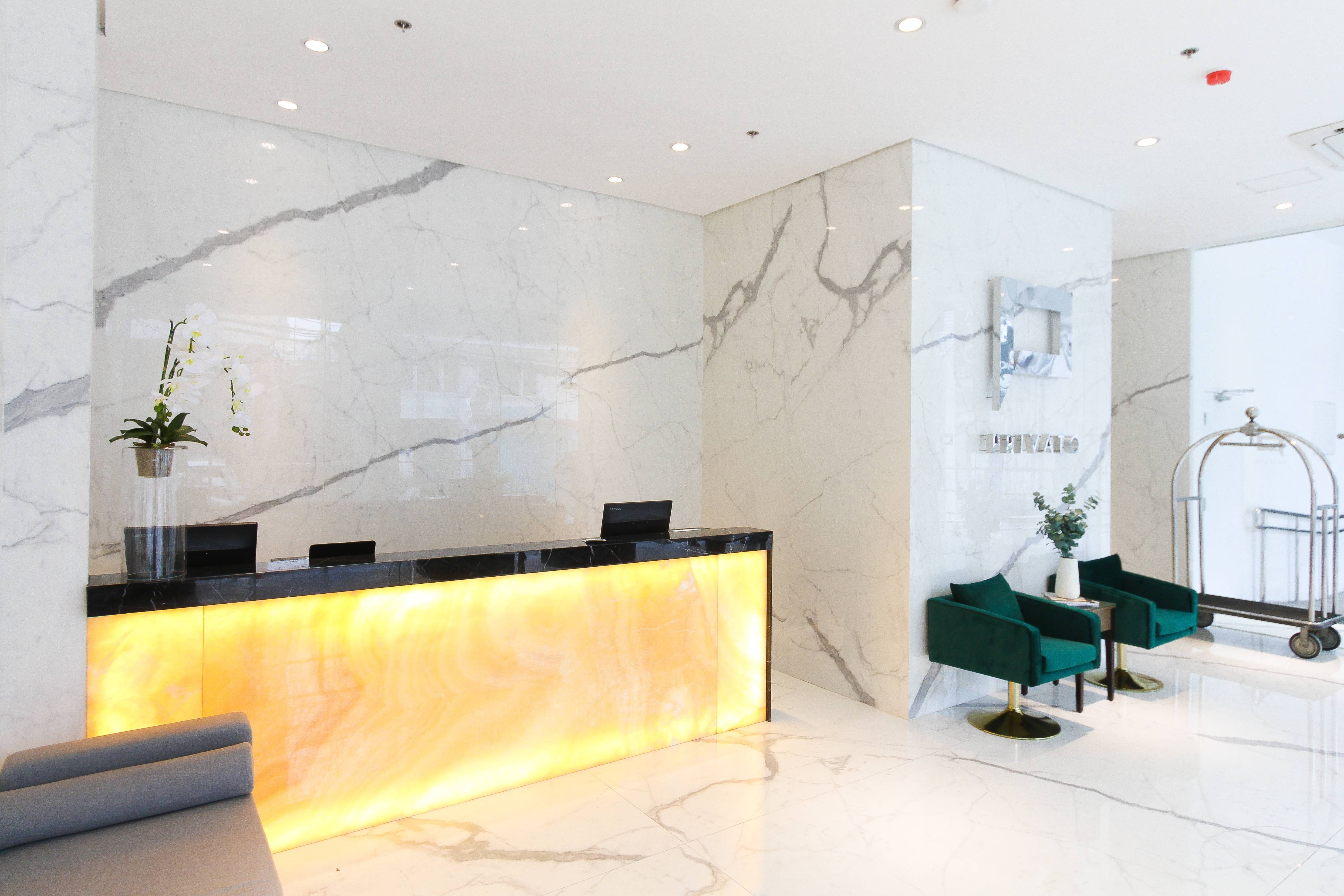 Privato Makati
Privato Makati
Guests at Privato Quezon City can enjoy prime rib tapa and Southern fried chicken breakfast meals in the lobby restaurant, while those staying at Privato Ortigas can get their fix of delicious fare at the Verona Rooftop Lounge. With its Key to the City program, they can also get exclusive discounts and freebies from surrounding establishments simply by presenting their Privato hotel key card.
"The unique thing about hospitality is that properties can be replicated, whereas the people cannot. You cannot replicate an attendant's smile or a front receptionist's tone. I always tell my staff that what we do is not just a job. These small details are integral to who we are at Privato, and we want all our guests to feel that Filipino hospitality," explains Gab, who is equally proud of his business earning recognition from TripAdvisor for consistent five-star reviews.
The open secret behind why Privato has appealed to so many is simple, he adds: "We're aspirational in brand but accessible in price."
For a luxurious experience, Privato's rates are reasonable, a combination that Gab also calls the business' "sweet spot."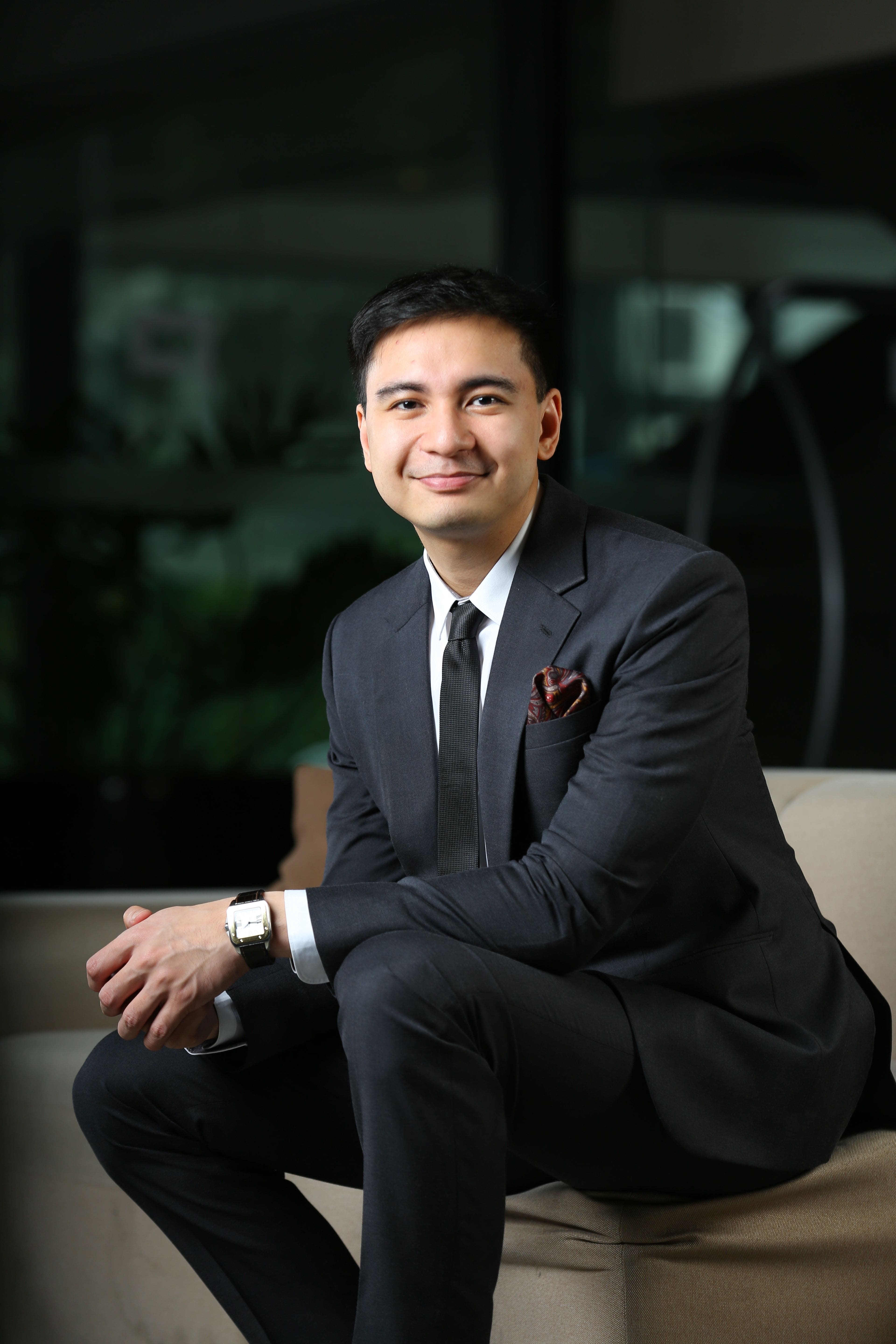 Privato Hotel Group founder and president Gab Perez
Much more can be said about the hotel, but to truly give meaning to the words that have been used to describe it is to experience it firsthand.
For those hoping to be one of the first to soak in the Privato experience in its new Quezon City branch, it is located in 82 Scout Castor, Tomas Morato, QC. For those who want to check out the Makati branch, head over to 9745 Kamagong Street, Makati.