Here's Where To Stay In Boracay On Your Next Barkada Trip
Start your Boracay adventure at this boutique hotel located at the heart of the action!
Counting the days 'til our next adventure makes it more exciting when planning for what's in store after this pandemic. While we miss out on summer during this quarantine, we continue to stay positive and look forward to the time when we can step outside our homes again.
One of the places that's always been part of our summer destinations checklist is none other than the clear waters and white sand beaches of Boracay. After its 6-month closure back in 2018, we waited to witness its reinvention and missed the epic experiences Boracay has become known for—the partying, an array of gastronomic choices, and that picturesque sunset. While there are a lot of places to stay anywhere along the popular White Beach, finding accommodations closest to where the best restaurants and bars are located is still the best option.
Tides Hotel
has been known to being a part of Boracay's well-established party culture, as well as offering some of the top gastronomic experiences around
Station 2
. Whether it's your first time on the island or you've adopted Boracay as your island home, being at the center where everything happens makes this hotel the perfect choice, as it's also just a stone's throw away from the beach.
The hotel offers 58 newly-renovated and spacious rooms, with hospitable staff that can accommodate your needs throughout your stay. The newly-designed rooms' minimalistic interiors create a more relaxing atmosphere for the guests. "We wanted to redesign the rooms because we were like the 'old kid on the block' with all these new hotels. But then through the years, we added more amenities. We are a four-star hotel, meaning we wanted to have bath-tubs, a gym, a spa—which is very surprising for a hotel our size," shares Stephen Ku, owner of Tides Hotel.
Aside from the added amenities and upgraded service, regulars love returning to Tides Hotel because of
Ka-on Restaurant
. Serving a variety of well-loved Filipino dishes, guests can enjoy a most authentic Filipino meal with Ka-On's boodle setup which may be customized according to any diner's preference.
Beside Ka-on Restaurant is
Pelican Sky Bar
. Formerly known as
Luna
, Pelican Sky Bar offers a great view of Boracay's majestic sunset while dining at their laid-back setup. "We wanted it to be more more millennial-friendly, that's why the vibe is more surf or dive bar," adds Stephen. To make the bar experience even more enjoyable, pair a Mongolian grill feast with their budget-friendly happy hour drinks while watching the sunset by the pool area.
Now that the world is in a complete isolation, it is clear that our travel plans would have to be moved to the later part of the year—if not the next. As we go through this crisis, we must keep our spirits up by having a positive mindset and supporting local businesses. We can look at these trying times as a time for earth to rehabilitate, and it is also an opportunity for us to be more mindful about what we give back to Mother Earth.
As Tides Hotel took the Boracay closure as time to restore and improve their facilities, they also found the situation as an opportunity to further strengthen their sustainability advocacy. "Tides was actually one of the first to really be environmentally conscious," shares Stephen. "We're the first one to return sand to the beach. When you shower, we collect the sand and return it to the beach. We are also going for zero single use plastic. We do segregation, and we're trying to lead the charge in being ecologically responsible in Boracay."
See more photos of Tides Hotel Boracay in the gallery below: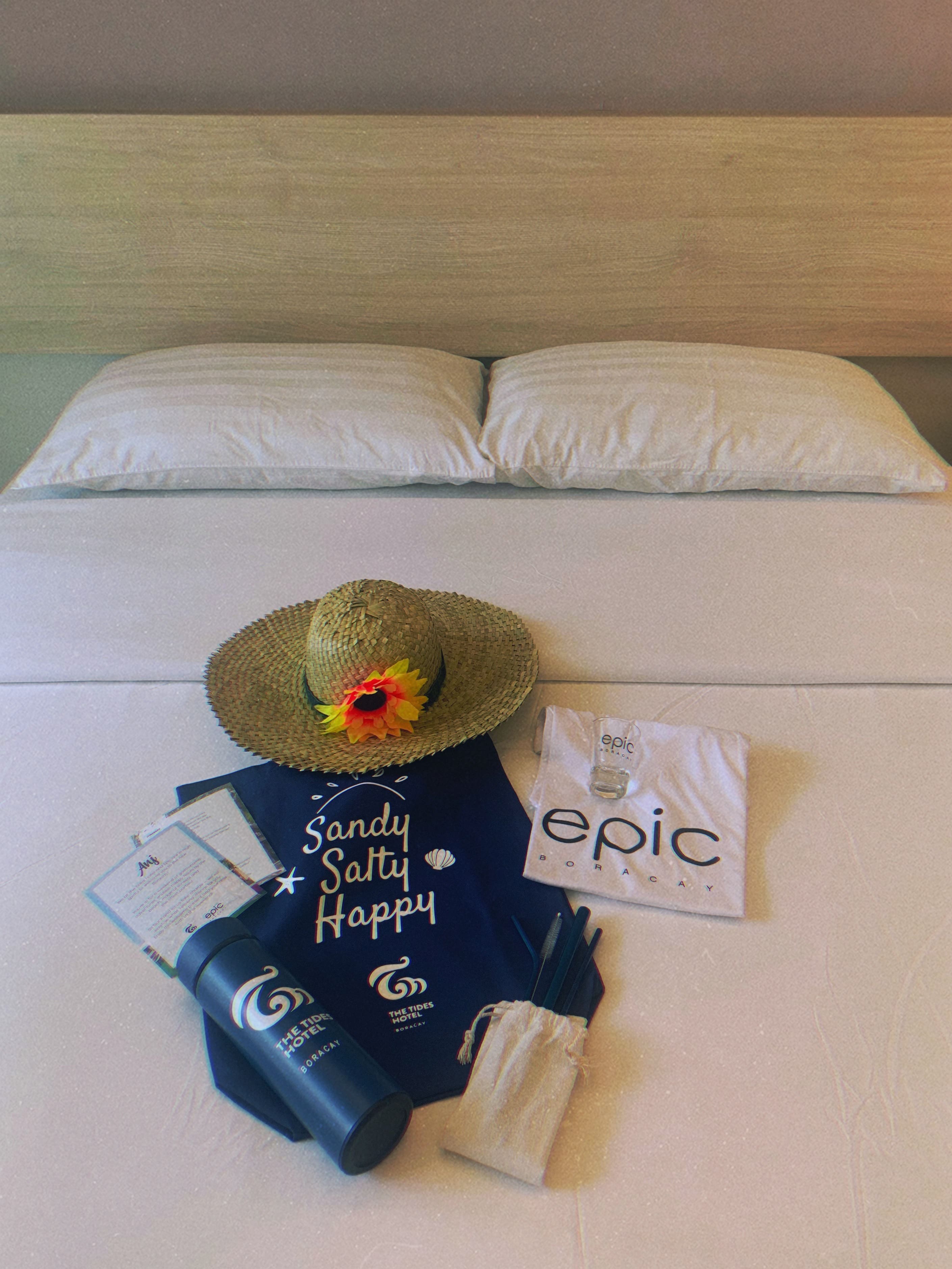 Gallery Title
SWIPE LEFT OR RIGHT
TO NAVIGATE BETWEEN PAGES
Boodle at Ka-on Restaurant
Mongolian stir-fried noodles