Create Your Dream Wedding Gown With Bridal Separates by Dani Osmeña
Endless Big Day dress options are within arm's reach with this young designer's line
Pandemic woes getting in the way of your wedding plans? You're not alone. But the good thing is, no matter what may come a couple's way, tying the knot and celebrating love knows no rules or boundaries. We've seen a ton of couples push through with their wedding plans despite the on-going health crisis, and we couldn't be happier for them! And for all of you brides-to-be, planning for your Big Day can still be a beautiful experience!
Here to help get you on track with your Big Day dress plans is young designer Dani Osmeña, who has just released a bridal collection fit for today's modern bride!
Her debut collection features 'practically elegant' separates—yes, you read that right—separates that make up your own unique wedding outfit! From feminine and flirty blouses, voluminous skirts, structured trousers, and dreamy add-ons, you're well on your way to creating that white ensemble of your dreams!
In the collection are six blouses and six bottoms, each separate and can easily be paired together. Each piece is made-to-measure, so you get the fit that's all you! Whether you decide to push through with a pared-down celebration or plan to have a grander ceremony in the future, you know you're in good hands.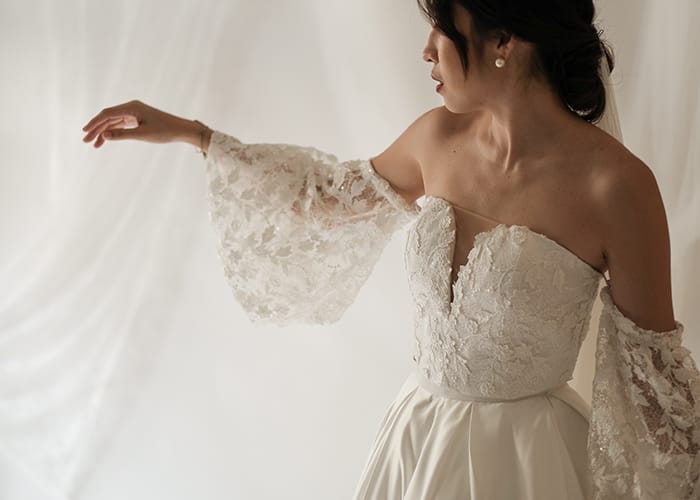 Dani Osmeña Bridal
Dani Osmeña Bridal