Check Out Rosenthal Tee's 'Ready to Wed' Bridal Collection for 2020
It's the designer's first RTW line, made for the bride who still wants to look special despite these unprecedented times
In the thick of planning your wedding despite the on-going pandemic? We've got great news for you! As the world continues to navigate this new reality, life goes on, and we find ways of adapting and still creating, finding inspiration in the unknown. One such creative who shares in this belief is young Filipino designer Rosenthal Tee, who has recently launched her 'Ready to Wed' bridal collection for 2020.
"Your intimate gatherings, weddings, and civil unions need not be boring just because we're in the New Normal", she shares on Instagram—and we'd definitely have to agree. Creating precious memories amidst these trying times can still happen, and you can still look gorgeous, thanks to designers like her.
This ready-to-wear line features signature Rosenthal aesthetic—featuring heavy embellishments, chic, uneven silhouettes, sexy glamour, and polished perfection. Whether you're planning to push through with a grand ceremony or a laid-back one, finding your dress soulmate is a reality with Rosenthal. She also gladly shares that "each purchase has proceeds that will be used to cushion the blow of the pandemic on the livelihoods of our in-house team of beaders and seamstresses."
Scroll through the gallery to see Rosenthal Tee's 2020 'Ready to Wed' collection: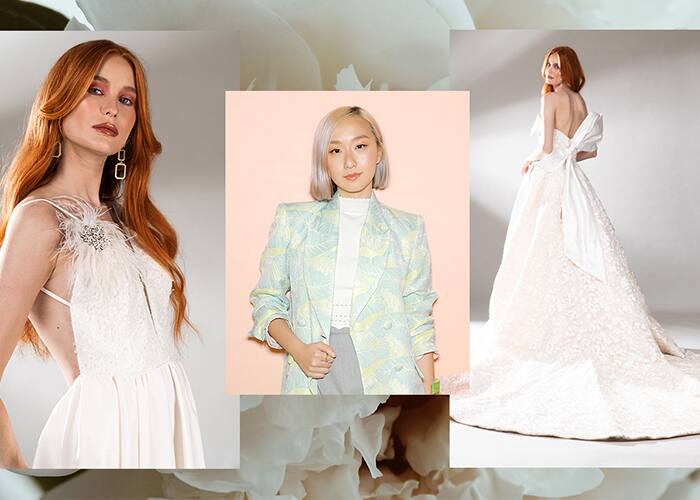 Rosenthal Tee Bridal 2020
Rosenthal Tee Bridal 2020