This Hotel Did An Extravagant Bridal Showcase Fit For Royalty
Ornate gowns, sumptuous food, and eye-popping decor care of Marry Me at Marriott
Now on its seventh year, Marry Me at Marriott continues to be the trailblazer in the world of Philippine weddings. Unparalleled in terms of grandiosity, this yearly bridal showcase never fails to set the trends, showcase amazing Filipino talent in fashion and design, wowing its audience effortlessly.
During its birth in the year 2013, the showcase was held at the hotel lobby, with some of the finest gowns on display. Eventually, grander executions took place, moving into the Manila Ballroom featuring Frederick Peralta's designs, and then into the majestic Marriott Grand Ballroom.

2015 was the beginning of the showcase for state-of-the-art pillarless ballroom, where its skyfold technology was launched—it served as the "curtain" that opened up the catwalk to the cocktail area. 2016 on the other hand made its mark as guests were treated to larger than life parachute drop of goodies, surprising the crowd of VIPs. On the following year, Marriott took things further up a notch by having a Mercedes Benz drive casually down the runway to open the show. It was last year that marked a first for the showcase as their culinary team took centerstage with a mouthwatering sit-down, wine-pairing dinner.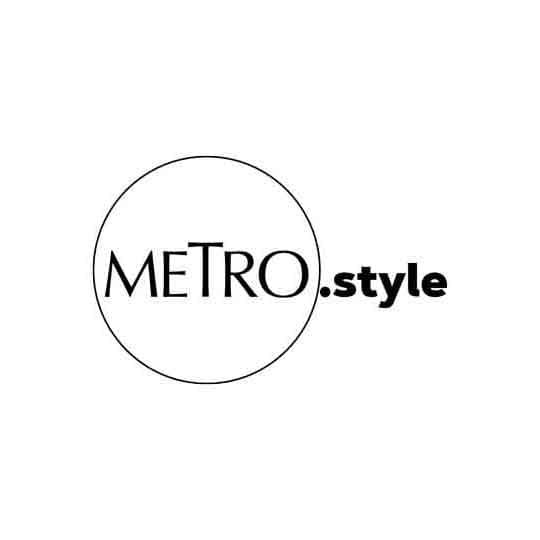 The Indian section styled by Michael Ruiz is all about vibrant colors, lush florals, and elegant crystals.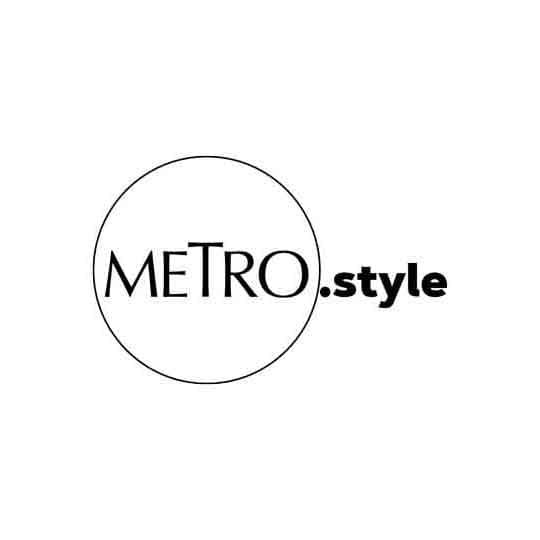 The Chinese section styled by Teddy Manuel is a showcase of red and gold accentuated with roses, cherry blossom trees, silk lanterns, and butterfly ornaments.
Brides and grooms-to-be were in for a treat as this year's Marry Me at Marriott promised to show them a sneak peek at what their Big Day could look like if they choose to have it at the Marriott Manila. Three main themes were in focus: Chinese, Indian, and Western-style weddings, wherein unique event styling installations were painstakingly designed by GMT Philippines: Gideon Hermosa for western, Michael Ruiz for Indian, and Teddy Manuel for Chinese.

There sure was no shortage of eye candy to go around, as ornate tablescapes and towering wedding cakes were set up to amaze the crowd. VIP guests were treated to a larger-than-life platter of Yang Chow fried rice, where it took not one, not two, but around five chefs to prep and serve it. Refreshing cocktails and delectable hors d'oeuvres were served as well.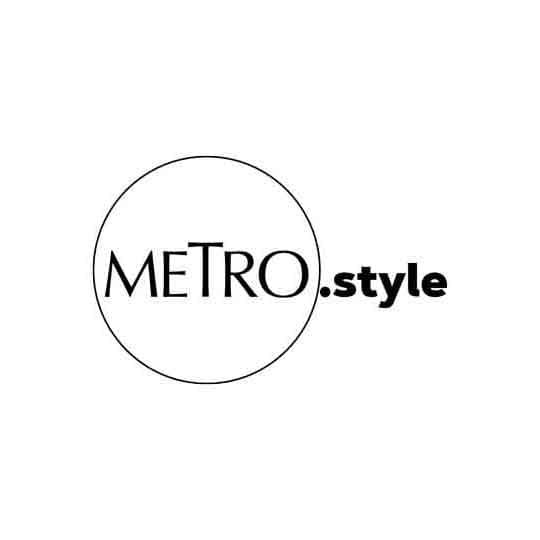 One of the highlights during the night was "The Bride" wedding cake made of sponge cake and fondant adorned with 4,500 crystals, 150 edible roses, 40 peonies, and 1200 florettes with hand-piped "embroidery".
Marriott Manila welcomes its newest Indian chef on board, highlighting their impressive ability to satisfy local clientele's appetite for authentic Indian cuisine. As not many of you know, "Indian weddings are pretty popular here in the Philippines, and we would like to show that we are the venue of choice, especially when it comes to our food. Chinese banquets for up to 2000 people have been frequent events at the Marriott Grand Ballroom and we are proud to be able to offer the best in authentic Chinese cuisine here in Manila. Our Western offerings are equally irresistible as they feature organic produce, premium meats and sustainable seafood and these can also be enjoyed at our very popular Marriott Café and CRU Steakhouse. All of these are overseen by no less that our Executive Chef Meik Brammer," Marriott Cluster General Manager Bruce Winton shares.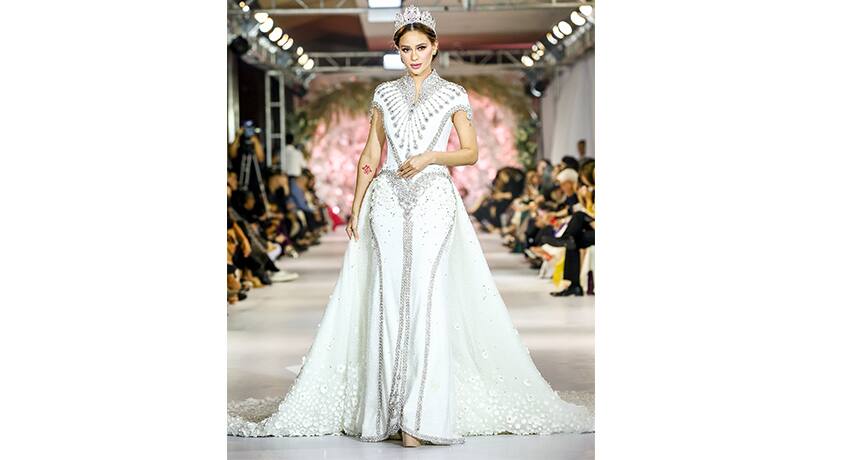 To cap the night off, an extravagant fashion show of the latest bridal offerings from top Filipino designers Leo Almodal, Albert Andrada, Veluz Reyes, and Michael Leyva were showcased on the runway. The little ones who serve special roles on your wedding day were treated to beautiful dresses care of Little Miss Lacey by Corr Sunglao-Kho.


Marriott Manila's Cluster Director of Communications Michelle Garcia tells us that "We are happy with the continued success of our annual wedding event and with it comes our promise to make each Marry Me at Marriott even more exciting each time, with more innovations to offer fresh ideas on how our guests can celebrate their milestone events with us."
To know more about Marriott Hotel Manila, call (632) 988 9999 or visit www.manilamarriott.com. To keep up on their latest offerings, follow @manilamarriott at Facebook, Instagram and Twitter.