See How This Dream Team Of Wedding Suppliers Gave This Couple A Take-Two For Their Failed Wedding
When a couple's wedding turns horribly wrong, a group of suppliers swoop in to give them another chance for a happy ending
For many, getting married is one of the most expensive things they'll ever have to do as a couple, especially when money is a little tight. And when you're looking for suppliers, you'll want to find the best for what you're spending. That was what Mary An and Jerome Traballo thought when they chose a wedding coordinator who promised to give them an affordable package for their wedding last September.
But this happy occasion would soon become one of the most embarrassing moments of their lives. Their backdrop was a green screen with crumpled curtains and rows of white flowers, their one-layer cake was smaller than your outstretched hand, and they were served cornick and mints for pica-pica. And allegedly, the food smelled foul. What they were expecting and what they agreed upon with their wedding coordinator didn't seem to have been followed.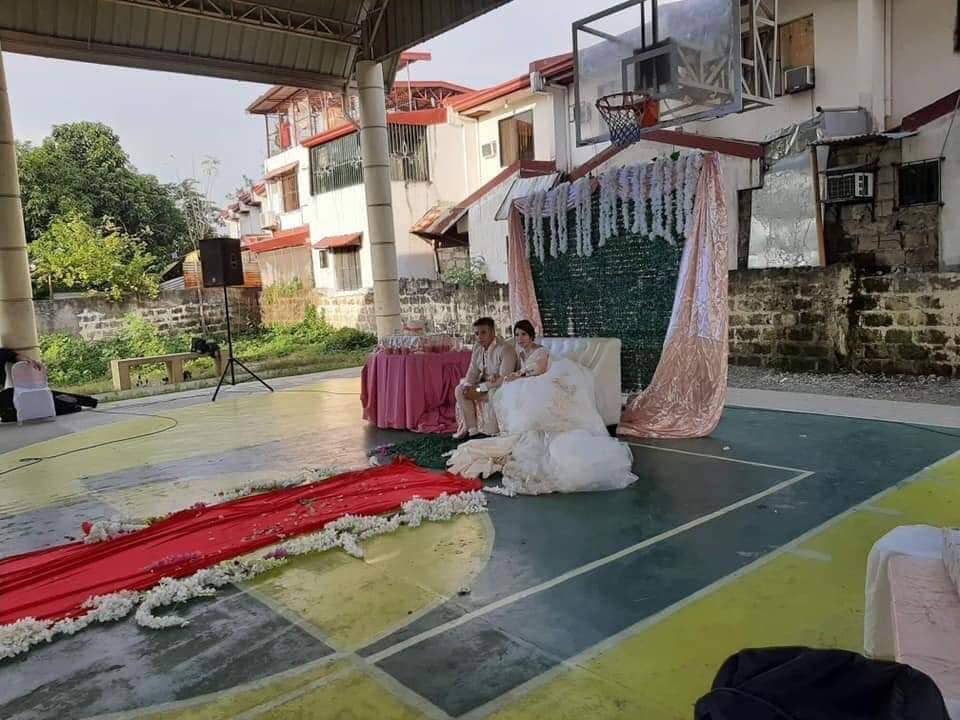 The Wedding — Before
SWIPE LEFT OR RIGHT
TO NAVIGATE BETWEEN PAGES
The Wedding — Before
"We were so embarrassed," explained An to Metro.Style, "We wanted the ground to swallow us up. They made our wedding ridiculous. After that, I just kept crying."
On the same night, she turned to social media to explain what had happened, partly to her guests and to her family. The wedding coordinator, she claimed, did not follow the terms of their contract. Though the package was only P90,000, they were given visual pegs and assurances of what the setup would look like.
She shared her story to a wedding planning group and even went on Facebook Live to relive the horrible experience, so that other couples wouldn't have to go through the same thing.
Little did she know that she would meet her fairy godmother right in that very group.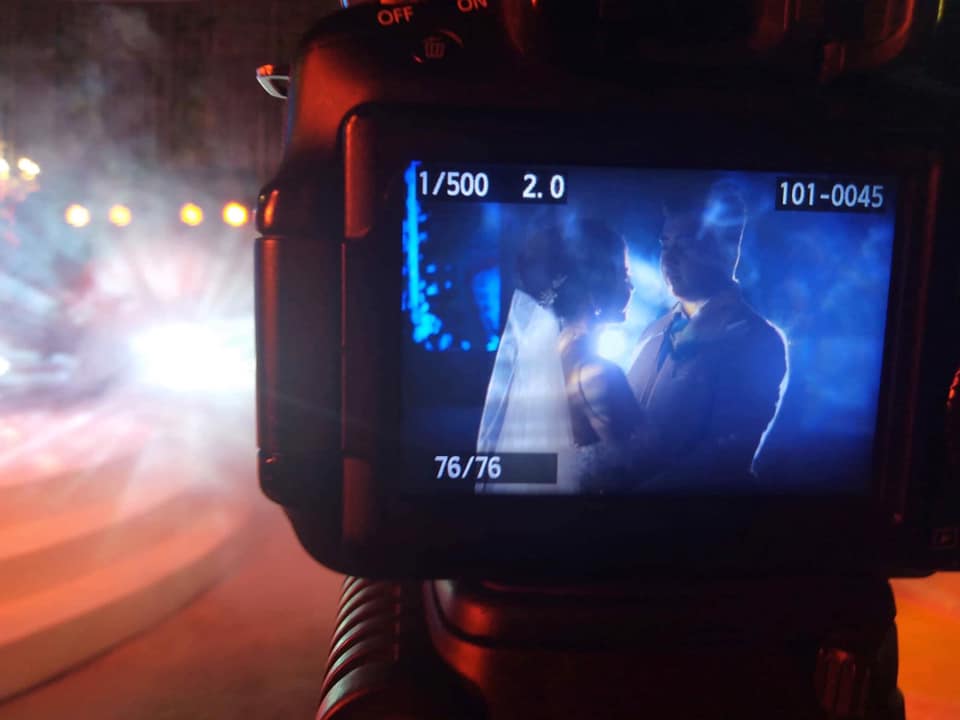 Arjay Calderon
Wedding coordinator Marj Dizon saw the video and told her husband, Carlo, about it. She had the same reaction as many of the suppliers who saw the post—they all wanted to give An another chance. Carlo had encouraged her to help. There were many suppliers who had offered to do so, and Marj already knew who to tap from her network to give Mary An and Jerome a second shot at a happy ending. So when An gave her the go signal, she immediately set out to work.
She started forming her dream team. With one and a half months to prepare, she gathered her friends and colleagues—the events stylist, catering, band, cake, and even the invitation supplier. They even gave Mary An and Jerome the pre-nup photo and video shoot that they never got. And sure, you would probably call it a post-nup, but this do-over was going to start from the very beginning.
On the day of the wedding, Mary An and Jerome couldn't believe it.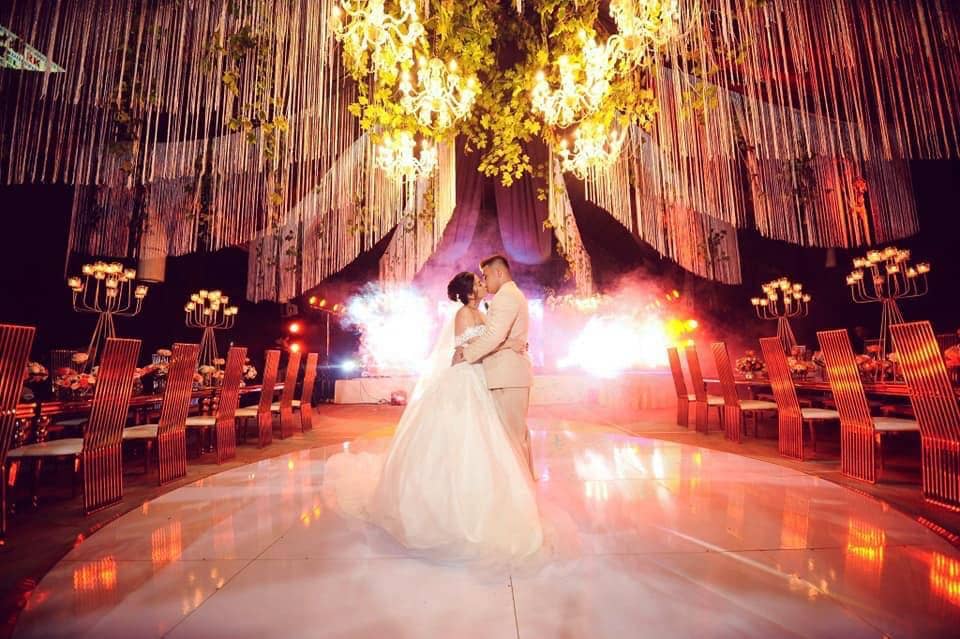 The Wedding — After
SWIPE LEFT OR RIGHT
TO NAVIGATE BETWEEN PAGES
The Wedding — After
A white Mustang came to pick her up and bring her to the venue. Chandeliers with flowers hung over the ceiling with vertical plants and strings, fully transforming the very same basketball court that was the venue of the first wedding. Flowers and stalks lined up the path towards the altar, while the seats for guests were tall wooden lattice chairs that matched the setting.
"The theme was Crazy Rich Asians, so there were all those elements you'll see in the movie like the vertical plants, the mirrorized gold walkway for that water effect," explained Marj.
As for the cost? Absolutely nothing.
This was all thanks to the dream team who decided to give the couple a second chance. And in these cases, a second chance is more than what most people get.
Looking back, An says never in her wildest dreams did she expect a fairytale wedding of this size and proportion.
"Of course, all women dream of having a fairytale wedding, like me. But before all this, all I ever asked for was a simple wedding, so it was heartbreaking when that happened to me. What was important was to be married to the one I love," she shared.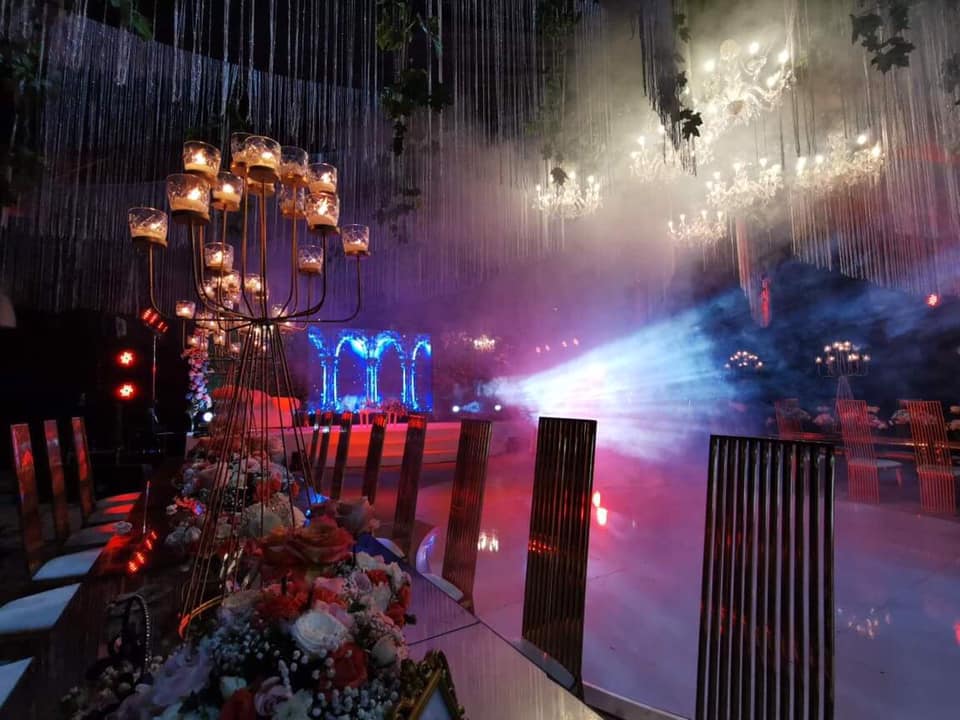 One of the most poignant moments of the wedding was during the photoshoot, when the host asked all the wedding suppliers to go up on stage. The wedding guests then stood up to applaud and cheer on the team, with everyone knowing fully well what they had done for the couple.
No one asked them, no one made an appeal, and yet each of them went out of their way to turn a botched wedding around. Proving that sometimes, all it takes is the kindness of strangers to turn a nightmare into a dream.