#RealWeddings: This Couple Got Married On Top Of A Hill In Malaga, Spain
They gathered 140 of their closest family and friends for an unforgettable night under the Spanish sky
Chris and I met at a debutante ball when I was 17 and he was 19. He asked for my number and asked me out soon after. Finally, after cancelling on him 3 to 4 times, I finally went out on a date with him. He let me decide were we would eat and i coincidentally chose his favorite restaurant!
I think that was when he knew that I was the one! Haha! We went to different colleges and after college, Chris took his masters in China, while I went on to pursue medical school. We always made sure to make time for each other despite pursuing our dreams. We share a lot of the same values and are both very close to our families.
After 10 years together, Chris proposed in Napa Valley, California when we were there with both our families. We both knew right away that we wanted to have a small and intimate destination wedding. We wanted those who were invited to feel special that they were there.
More than anything, we wanted our wedding to be an experience more than an event and that's why we really made sure that our guests would leave feeling good that they made the trek all the way to Malaga in Spain for us.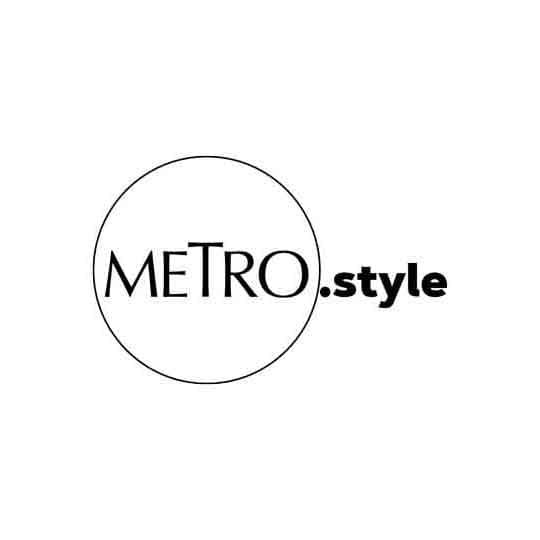 The wedding venue on top of a hill in Malaga, Spain | MangoRed
Our wedding was a three-day affair, and was held in Malaga, Spain. We had 140 of our closest family and friends fly in from all over the world to witness us tie the knot after 11 years. It all started with a 7 kilometer hike at Caminito del Rey during the day, followed by my Despedida de Soltera on the evening of September 1 at Los Patios de Beatas in Malaga's historical center.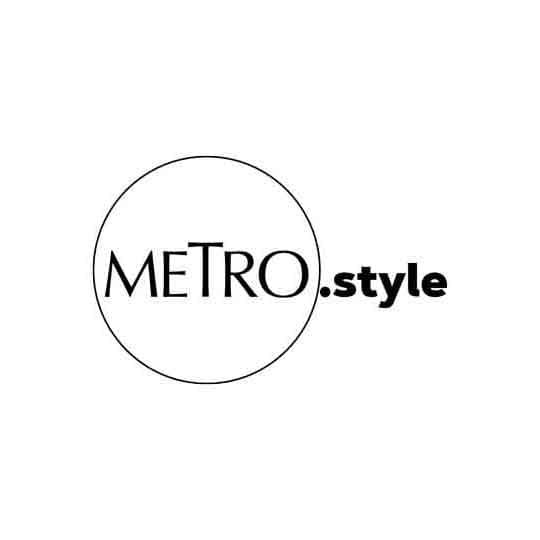 Isa with her bridesmaids | MangoRed
The next day, an all-white, sunset cocktail and dinner party was held at the Real Club Mediterraneo, where we were surprised by Chris' side of the family with a special dance performance. On September 3, the wedding ceremony was officiated by Father Danilo Carolino at the Paroquia San Miguel de Miramar and the reception immediately followed at the Hotel Castillo de Santa Catalina.
Situated on top of a hill, it offered the best views of the city and the sea. Everything looked magical, but most unforgettable were the heartfelt and humorous speeches of the couple's nearest and dearest, spread out through all events. —Isa Palabyab-Imperial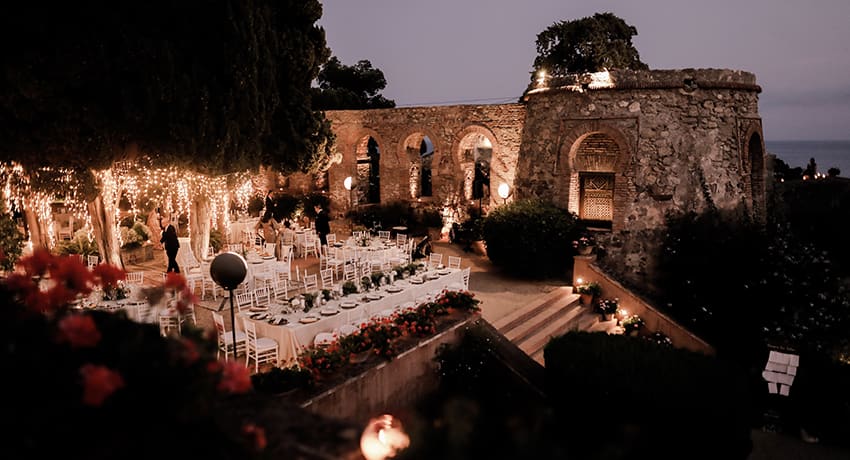 Real Weddings: Isa and Chris
Real Weddings: Isa and Chris
Wedding Suppliers:
o Church/Ceremony venue: Paroquia San Miguel de Miramaro
o Reception venue - Castillio de Santa Catalina, Malaga, Spain
o Date of wedding - September 3, 2019
o Wedding coordinator - OYC planners
o Photographer- MangoRed
o Videographer - Ian Cruz
o Invitations/Printers - Kasali
o Designer bridal gown - Monique Lhuillier and Pronovias
o Designer entourage - Franko Barrio
o Designer groom - Hugo Boss
o Florist - Esencia
o Church choir/music/band - Vocals by Oscar Palabyab and Tara Imperial
o Priest/Officiating Minister: Msrg. Danillo Carolino
o Giveaways: Espadrilles from Spain
o Cake maker: Le Panto Catering
o Hair and makeup artist - Makeup: John Pagaduan; Hair: Peluqueria Carol
o Bridal shoe designer- Jimmy Choo
o Gift Registry - Rustan'so Wedding hashtag - #PeeperIsAKeeper / #ChrIsAbouTime