#RealWeddings: This Same-Sex Couple Tied The Knot In An Intimate City Wedding
It was a beautiful day that proved love truly wins.
Koko and I met in 2008 through a friend outside a cafe in Ermita, Manila. We got introduced by a friend (found him cute instantly, to be quite honest) and after frequent hangouts with groups (and learning that he had a crush on me) we would meet again until we both agreed to be exclusive. The rest, as they say, is history.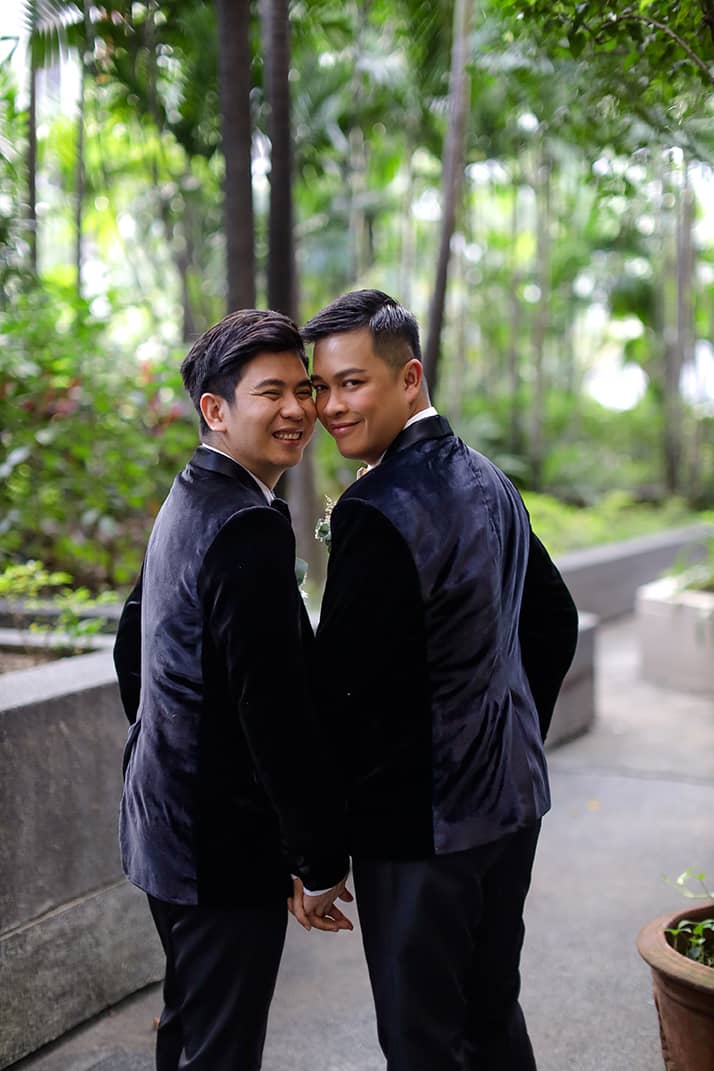 Koko and Myrrh | Pat Dy
Our love story isn't any regular telenovela with a you-and-me against the world plot. Yes, we had our own shares of ups and downs and the countless hurdles that are inevitable for any LGBTQIA couple, but for the most part, it was full of fun and adventure—powered by growth and choosing to love each other everyday.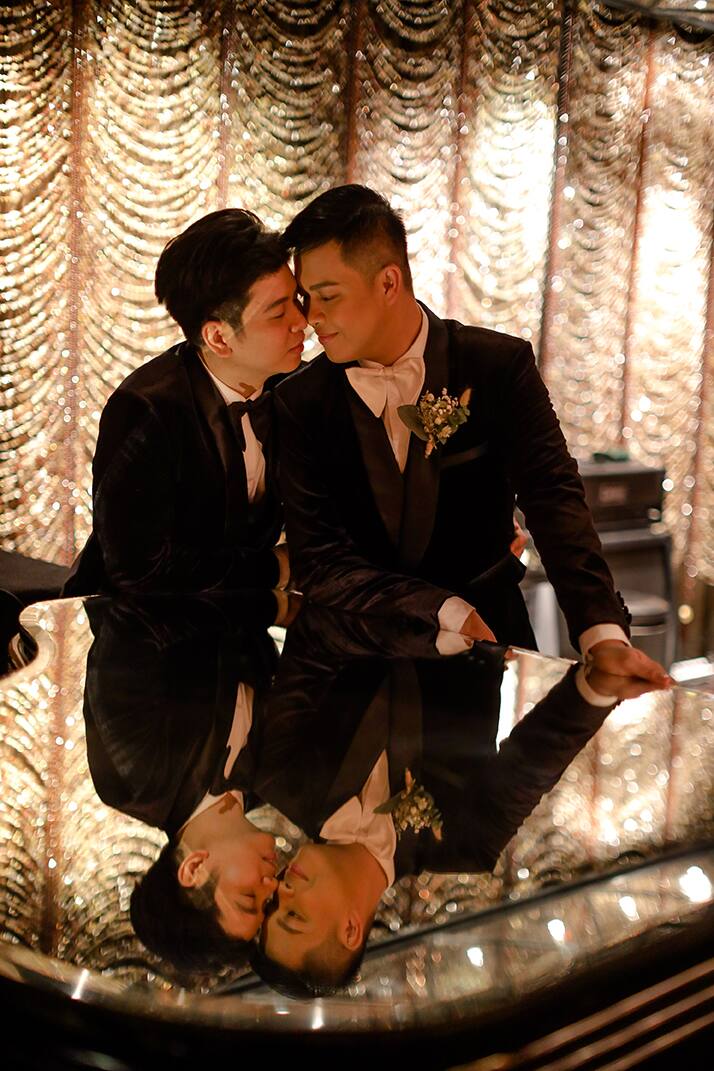 Pat Dy
On our 10th anniversary last November 18, 2018, Koko proposed to me. After a sumptuous Japanese dinner, he took me to the same floor inside the building of the same corner unit where we lived in 2009 for two years, and asked me if I would be willing to spend the rest of my life with him. And true to my over dramatic self that's forever full of big reactions, I bawled before saying YES to him and a custom JJ Jiao diamond ring.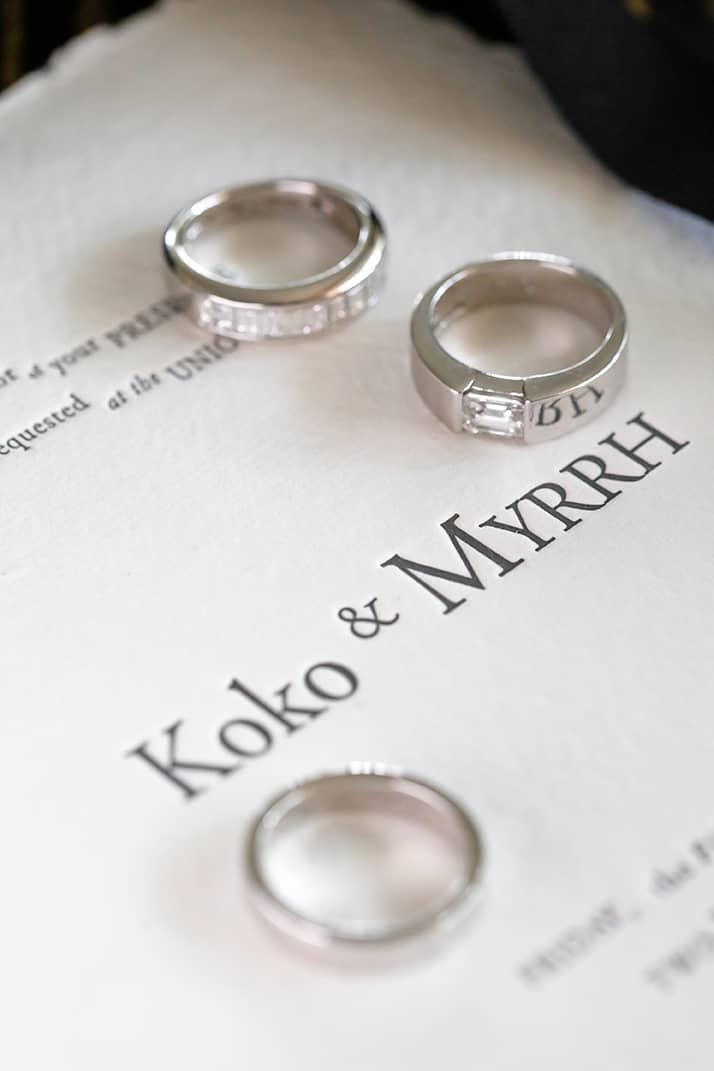 JJ Jiao wedding bands and engagement ring | Pat Dy
The following days I would already start booking suppliers. Pat Dy and Bob Nicolas were my non-negotiables. A ballroom with big windows was next, a minister who would officiate our marriage and all other details followed suit. I had all those ideas planned out but Koko and I also wanted to lawfully be married. Enter: Melbourne, Australia where everything was done so fast we almost decided to just stay there for good after legally getting married last May 15, 2019. Coincidentally, the same day to commemorates IDAHOT (International Day Against Homophobia, Transphobia, and Biphobia).
Our Manila wedding was still a go because we wanted to put together a celebration with our families and a few of our closest friends who weren't present at our Melbourne wedding. Also because I personally wanted to walk down the aisle, because why not?
It was a partnership project—the theme and concept, the food, EVERYTHING was what we both wanted. The Baz Luhrmann-inspired indoor secret garden, our velvet tuxedos, guests dressed up in black ensembles, silver, black and white tableware; even the after-party DJ with lechon and cake, plus tequila for a night to be remembered—all those and a vibe that's very true to our personality as a couple: an easy, timeless love. —Myrrh Lao To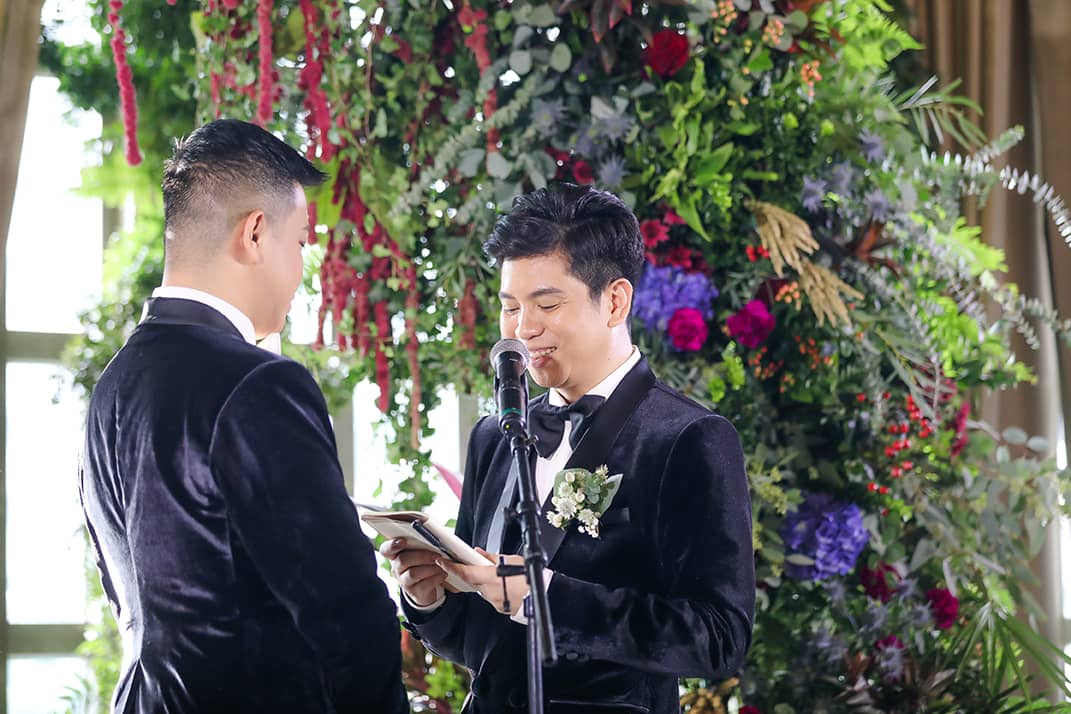 Exchanging vows against a Gary Dacanay floral arch | Pat Dy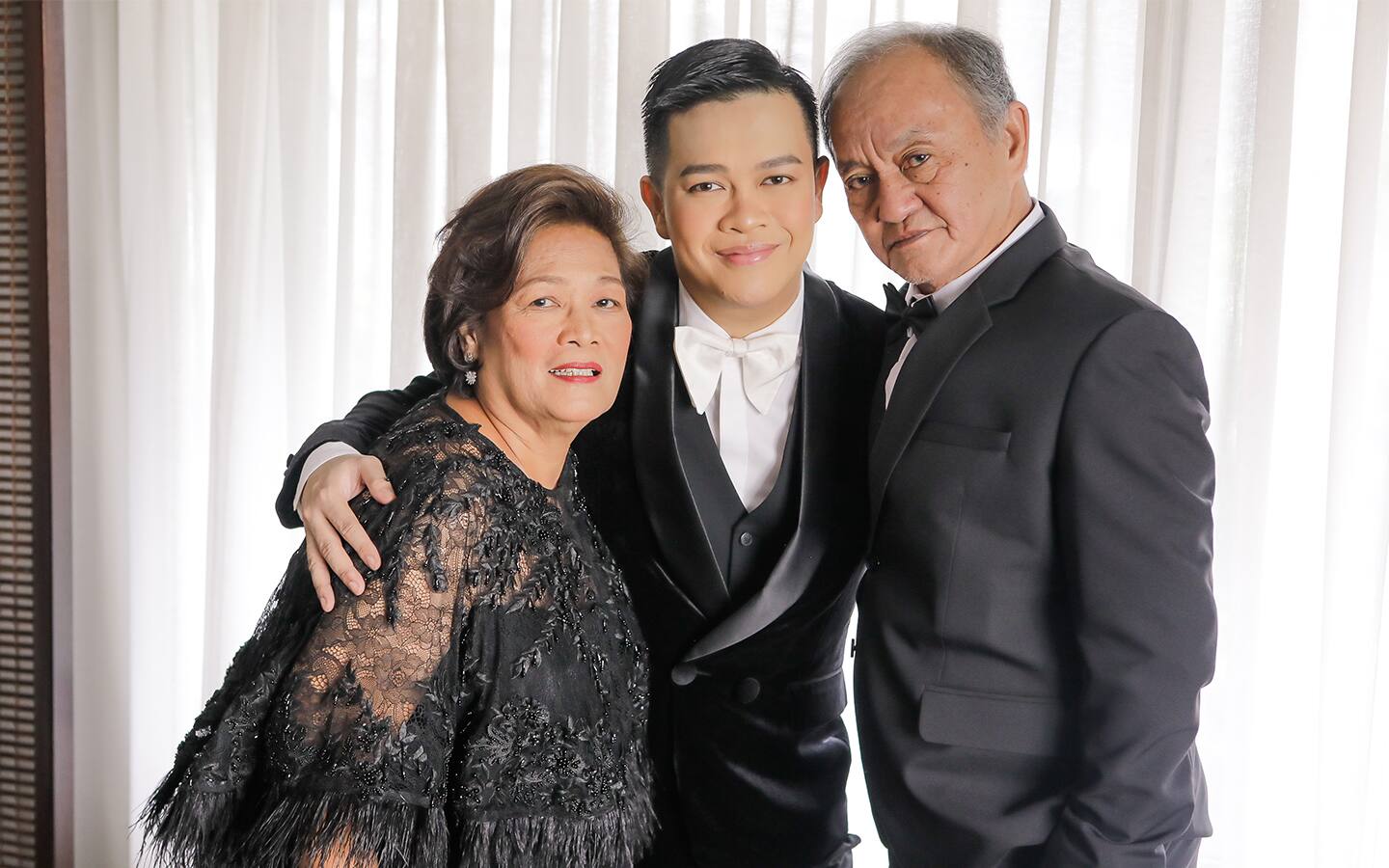 #KokoMyrrh Wedding
#KokoMyrrh Wedding
Wedding Suppliers:

Church/Ceremony venue: The Conservatory, The Peninsula Manila
Reception venue: The Conservatory, The Peninsula Manila
Date of wedding: November 15, 2019
Wedding coordinator: Marge Montemayor / Events by Marge
Photographer: Pat Dy
Videographer: Bob Nicolas
Invitations/Printers: Print Cafe
Designer entourage: LSW
Designer groom: LSW, Dries Van Noten, Gucci
Florist: Akong Gugma
Set designer/stylist: Gary Dacanay / Gary Mindworks
Tableware: Casa Luxia
Jewelry designer: JJ Jiao
Priest: MCC OpenTable Community Church
Cake maker: Penk Ching
Hair and makeup artist: Jelly Eugenio and Raven Dizon (Myrrh), Mac Igarta (Koko)
Shoes: Christian Louboutin / @loveluxebags
Gift registry: Rustan's and Crate & Barrel
Cocktails: CarTales Manila
DJ: DJ Mike Lavet
After Party Snacks: Lydia's Lechon
Wedding hashtag: #KokoMyrrh