#RealWeddings: This Couple Flew To Italy's Most Romantic Lakeside Destination For Their Summer Wedding
Italy lends its summertime charm to this couple's intimate Sirmione, Italy nuptials
Love at first sight isn't the only way to begin a relationship that'll last a lifetime.
Just ask newlyweds Cenelle Cumigad and Roberto Lanzi whose forever bond began as a gently burning, cautious flame that steadily gained strength and radiance over time and space—four years and across two continents, to be exact!
Slow and steady was the name of the game for them since they realized that they wished to explore something deeper than the casual friendship they had nurtured. After all, who needs to hurry when you have the rest of your lives to spend together, arm in arm, heart to heart?
Looking back at all the experiences that led to their unbreakable union at the altar, Cenelle and Roberto bring us to Sirmione, one of Italy's best-kept romantic secrets, where their intimate ceremony brought together friends and family from around the world.
Enveloped by olive trees, aquamarine waters, historic sites, and a veil of unconditional love, Cenelle and Roberto's wedding is truly a sight to behold!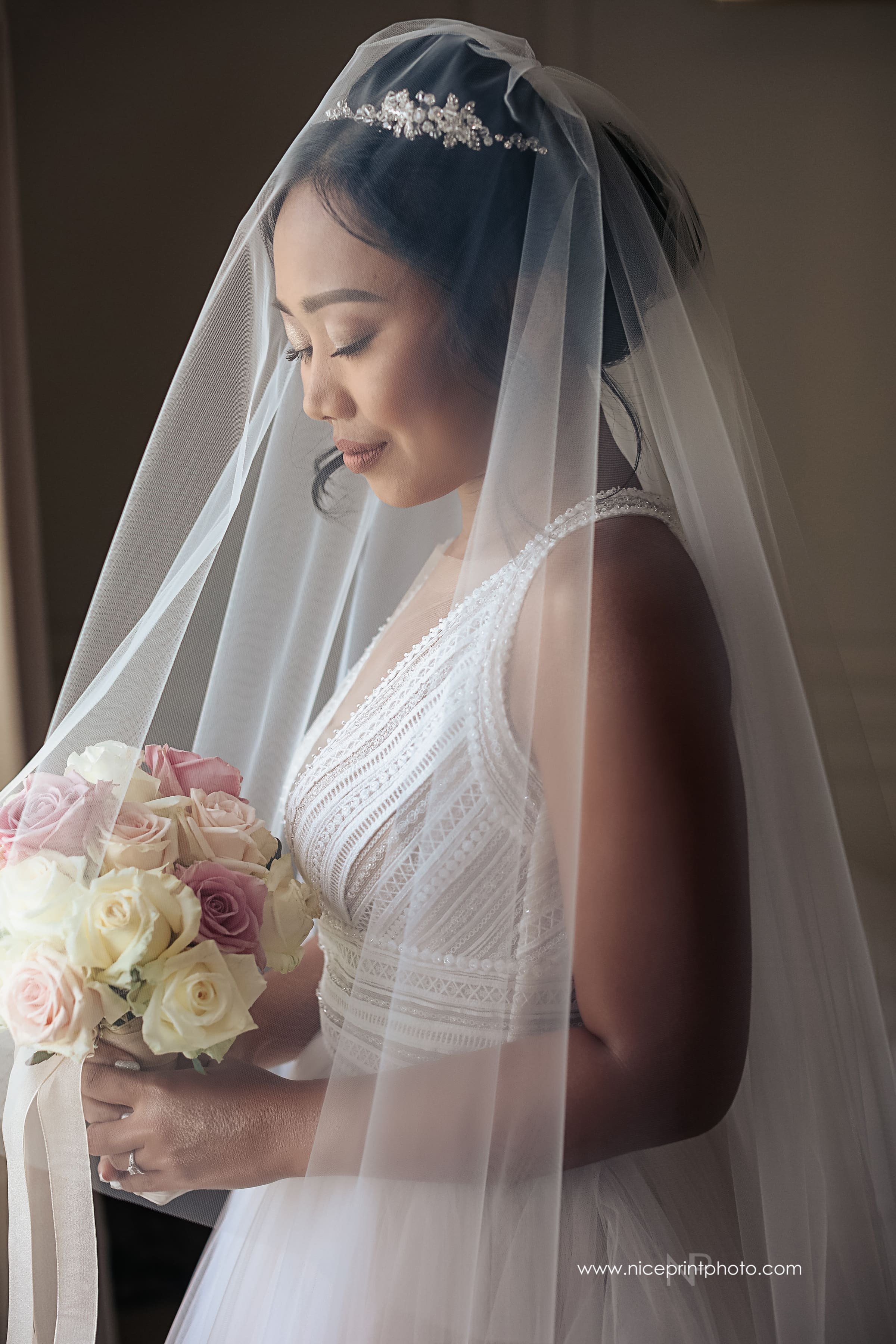 Cenelle and Roberto's Destination Wedding
Cenelle and Roberto's Destination Wedding
About the couple
How did you and your husband meet?
"Work brought us together in the UAE eight years ago. He made regular visits as a supplier from Italy. These fleeting meetings lasted for four years and did little to suggest the future that was lying in store. I have always avoided conversations not related to work. He was keen to know me better and finally had the courage to send me a message one weekend to try if something good comes out of it. I felt that his motive was not work-related, and I was in the mood to keep the conversation going. I thought to myself, 'What have I got to lose?' We got to know one another through longer conversations that weekend, until I agreed to our first date. He was unaware, but this date was not going to be just the two of us; I brought my sister to come along to our first date (and many other dates after that), making it even harder for him. Let's say I tried the traditional Filipino way, and voila! It worked!"
How long have you two been together?
"Four years. He moved from Italy to the UAE within a few months of dating because I was not willing to continue a long-distance relationship. It was a big step for him to start his life all over again in a totally different country, but also a big challenge because even though we were already living in the same emirate and working in the same company, I still brought my sister to our dates for a few months!"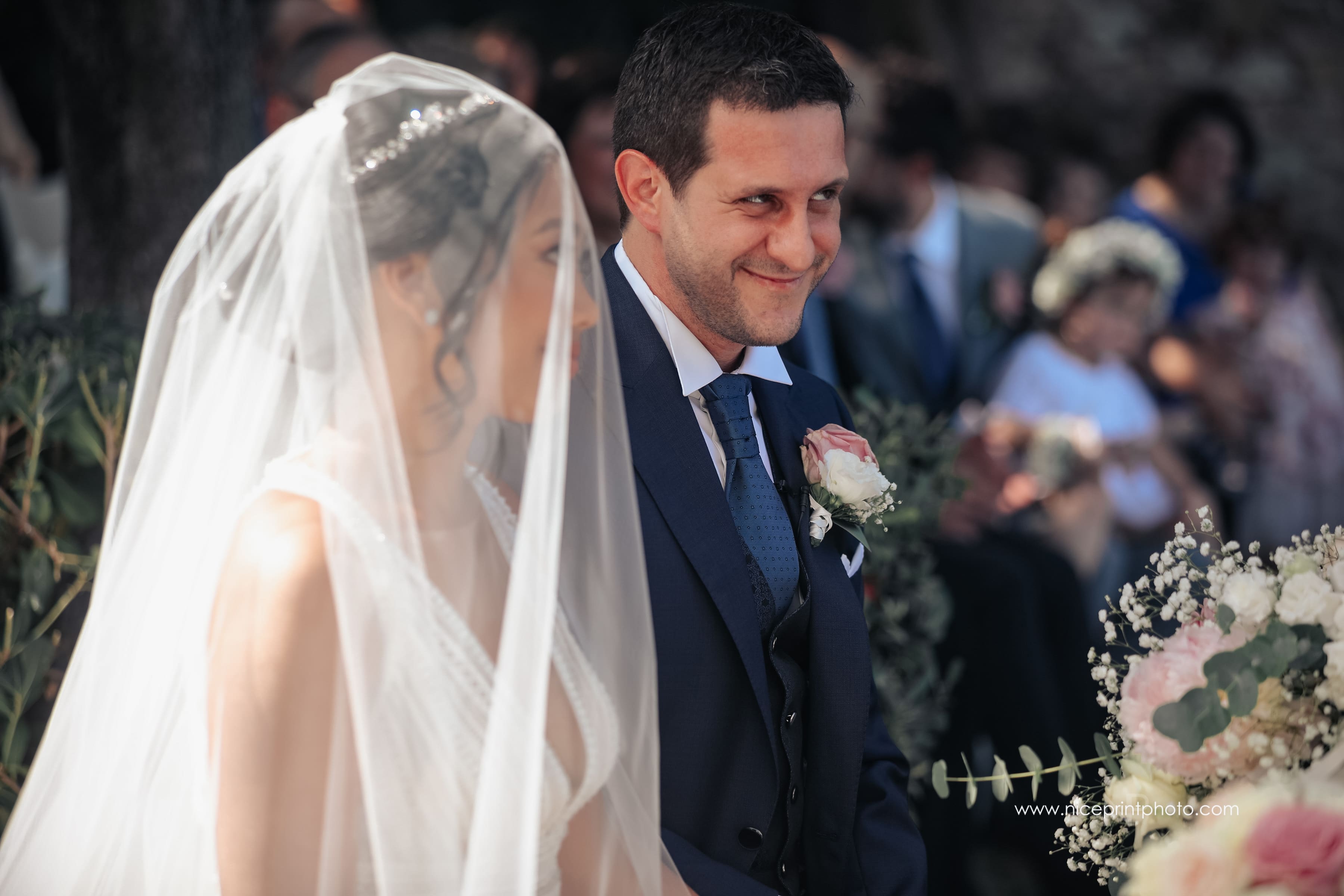 What are your current occupations?
"My husband is an engineer by profession. He is the managing director for a subsidiary of the company we both work for, and I am the office manager in the head office for the group chief executive officer. Aside from my work responsibilities, I am also an MBA Tourism student at the University of Cumbria in the UK."
What do you enjoy doing together?
"We like nothing more than cuddling up while watching series and movies on Netflix, going to the cinema on the weekends (and ordering large popcorn!), discovering interesting restaurants, and trying out different cuisines (we are big eaters!), traveling to beautiful places, brainstorming, and having long, meaningful conversations."
Preparing for the wedding
What is your wedding's theme, and why did you choose it?
"Royal blue perfectly complements my husband's fair complexion, and it is one of my all-time favorite colors. As I prefer a darker shade of royal blue, the second color needed to stand out, so I chose metallic rose gold. I'm in love with rose gold, but a metallic shade gives a more elegant touch when paired with dark royal blue, rather than pastel colors."
How long did you prepare for your wedding day?
"Eight months, but the crucial stage of the preparation process only started to hit us three weeks before the wedding."
What were the challenges you encountered during the wedding planning?
"The biggest challenge for both of us was the distance, because it was a destination wedding and we are both based in the UAE. I had so many sleepless nights planning, conceptualizing, and organizing our wedding from afar. I won't lie, a destination wedding is quite strenuous, but I can say that the ride is very enjoyable. Also because it's a great head start for the bride and groom to get to know each other even more and have a chance to work as a team. It was more of a team-building project for us."
What was the best part in preparing for your wedding?
"The food and wine tasting! We had to visit our caterer several times to work on the menu and wine list. It's a Michelin restaurant

⁠—

in Italy

⁠—

now that's what you call perfection!!! I learned so much about wines from this experience and I totally agree (with the rest of the world) that most of the best wines come from Italy!"
What are your tips to couples when it comes to planning a wedding?
"If you're not organized, detailed, creative, nor willing or don't have the luxury of time to spare for Pinterest, Instagram and YouTube, hire a good wedding planner! Save your beauty and energy for your big day!
"In my case, I didn't need anyone because I have a decade of experience in managing large-scale events of different types as a nature of my job. I consider organizing events as a hobby that injects me with happiness and fulfillment.
"My advice (with or without a planner) is to really enjoy the process, consider your guests, and figure out how to create a unique, enjoyable and memorable experience for them, envision your dream wedding, and 'make it happen!'"
The Wedding Look
Tell us something about your beautiful wedding gown.
"Valentini Spose designed my gown
.
My dream was to walk down the aisle in a 'made in Italy' gown, so I asked a friend/colleague (who happened to be a design consultant) to bring me to a good bridal boutique. I did not have any design in mind, and we were waiting at the lobby when we saw a gown that just arrived from a fashion show in Milan, which was coincidentally hanging in a corner. From that moment, I knew it was the perfect gown for me. I tried five other gowns but I still went back to that gorgeous piece and my decision was taken in just two short hours. I added my own touch to personalize my gown by changing one layer of my skirt to rose beige (instead of pure white) to complement my natural Filipina skin color. And just like that, Valentini Spose, an Italian designer, started to make my dream gown.
"As I wanted to surprise my husband on our first dance, I wore another dress full of Swarovski crystals, and it worked out perfectly with the fireworks as our backdrop. My 15-year-old son helped me find this dress in Dubai."
Tell us something about your hair and makeup looks, and accessories.
"I had a diamond tiara which was already too much for an accessory, so I chose to wear only diamond earrings, and no necklace or bracelet. As for my bridal look, I chose a hairstylist and a makeup artist who work with models because I didn't want to compromise the way I look on my big day."
How did you choose your wedding venue?
"During our first exchange of messages, Roberto spoke about the beauty of Italy and the most romantic place he knew, which is Sirmione. The funny thing is, we have both traveled to many countries for either pleasure or work, but never together. Our first travel as a couple was one month after our engagement. That was three years after our first date! He finally brought me to Sirmione and [I] immediately fell in love with the place. Getting married in a garden of a 13th century castle where the Romans lived, overlooking a beautiful lake in Italy, was a real fairy tale for a bride who was not born privileged. As we are both foodies, we chose La Speranzina Restaurant & Relais because it's the best Michelin restaurant we tried, and we wanted to share this experience with our family and friends."
What were the highlights of your wedding?
"I would say that the entire wedding day was the highlight because we have put our heart and soul to make every moment count not only for us but for everyone who attended our wedding. We gave out program fans for everyone to be aware of the order of events, but the 15-minute fireworks on the lake was a surprise for them during our first dance, and our runaway vehicle was not a car, but a boat."
Details:
Number of guests: 75
Wedding and reception venues: Giardino del Castello Scaligero and La Speranzina Restaurant & Relais
Wedding date: July 6, 2019
Wedding coordinator: The bride
Photographer and videographer: NicePrint Photo
Invitations and printed materials: Designed by the bride, and printed by Classic Print UAE
Bridal gown: Valentini Spose
Groom's suit: Messori
Bridal shoe designer: Boutique Alba
Entourage's outfits: The bride
Florist: Designed by the bride and Giglia Dal Santo (GyArt), Flover Garden Desenzano
Host: Luisa Veronica Cumigad and Marco Borghi
Entertainment: A string quartet, and saxophone and piano players
Jewelry designer: Cartier and Dior
Priest/officiator: Beth Vallance
Giveaways: Set of espresso cups and saucers produced by RAK Porcelain
Caterer and cake maker: La Speranzina
Hairstylist and makeup artist: Flawless Make Up Verona and Trucco Sposa Acconciature Milan
Wedding hashtag: I did not want a hashtag and my husband is not fond of the internet or social media sites. So, I came up with an idea to print "Best Day Ever "at the back of our printed materials including the menu card which I personalized.
Photographs by NicePrint Photo courtesy of Cenelle Cumigad-Lanzi