This Wedding Concept Store Just Opened In QC, And It's Guaranteed To Be A Haven For Brides-To-Be
"Our aim is to create a one-stop-shop for every type of bride. It's all wedding essentials in one roof," founder Trishie dela Cruz says
Everybody wants to get their dream wedding, but turning that dream into a reality can be an overwhelming task. In a country where getting from one place to another is so time-consuming because of traffic, wouldn't it be great if you could just do most of your tasks under one roof?
Guess what? Now, you can!
Recently, Asia's first wedding concept store, Bride and Rose, opened in Il Terrazzo, Quezon City. Bride and Rose houses a wide array of local wedding suppliers, completing a bride's end-to-end wedding needs. Within this store, one can find suppliers for wedding and entourage gowns, catering, invitations, photography & video, jewelry & accessories, giveaways, as well as reference material customers can take inspiration from. The bridal boutique also serves as a co-working space where clients and suppliers can meet and discuss the big day.
Step inside the store and you'll immediately be inspired to plan your dream wedding. As you enter, a dainty interior in a pink and white palette instantly makes you feel at home. And the racks with dreamy wedding gowns by designers like Happy Andrada, Patricia Santos, and Jazel Sy will convince you you're in the right place.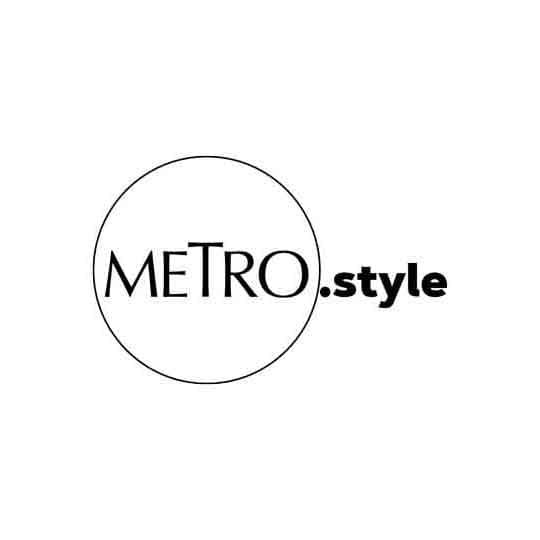 Bride and Rose's wedding concept store is fashioned with a feminine, stylish interior. | Photo by Pat Buenaobra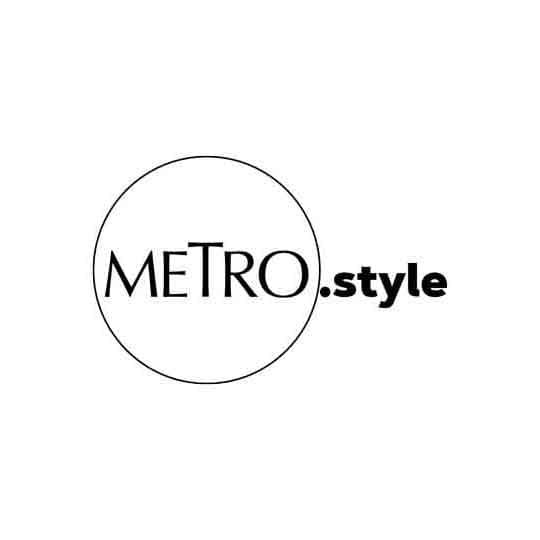 The store has the essentials for your wedding—from the wedding gown, jewels, cake, to the giveaways. | Photo by Pat Buenaobra
"Our aim is to create a one-stop-shop for every type of bride. It's all wedding essentials in one roof," founder Trishie dela Cruz explains. "Each bride is unique, and so with our store's step-by-step process, we guide costumers based on their budget. So, for as low as Php100,000 budget, you can have a beautiful wedding."
The process starts when a client chooses a membership plan (Rose - Php2,500, Peony - Php2,500, and Tulip - Php7,500). Each membership plan comes with certain perks and number of options that they can avail of in planning their wedding. Each also gives them free hours to use the store as a co-working space. After choosing a membership plan, the next steps are: registering your membership card on Bride and Rose's website, scheduling your appointment with the store's bride assistants, researching for possible suppliers with the help and guidance of the store's bride assistants, and planning your dream wedding with your perfectly curated lineup of suppliers (Tulip members may have their suppliers contacted through Bride and Rose's concierge). Come your big day, all you have to do is relax and take in each and every moment. If interested, Bride and Rose may even have your wedding published on their partner blogs and publications, to give you more reasons to remember the occasion by.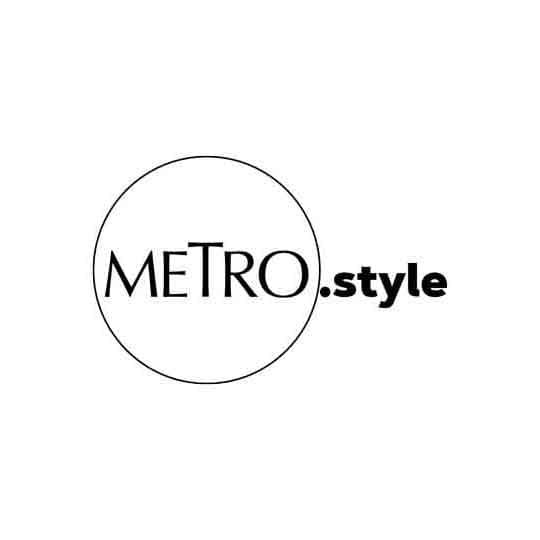 Bride and Rose founder Trishie dela Cruz explains that the services they offer at their store can be summarized into six simple steps: 1) choose your membership plan, 2) register, 3) schedule appointment, 4) research, 5) plan, and 6) big day. | Photo by Pat Buenaobra
Just as they're in the business of fulfilling couple's wishes for a dream wedding, this business was also a dream achieved for Trishie. It started when she saw Kleinfeld Bridal in New York, where she attended a seminar for business school. Kleinfeld is the biggest bridal shop in the Big Apple. That's when she fell in love with the idea of having her own bridal concept store.
For four years, she worked hard to solidify the concept and turn it into a tangible result. Aside from developing the prototype, she also immersed herself in the wedding industry by catering to reasonably priced weddings, and then eventually expanding to bigger budgets.
Bride and Rose started with five investors (including Trishie), and grew from there. Some of her investors are, incidentally, also her former clients, proof of the satisfaction one can get from her brand. Now, the business has a total of 12 investors, five of which are co-owners of the store.
Bride and Rose likewise offers a membership premium for businesses who want to be part of their pool of suppliers.
Scroll through the gallery below to see more of what's inside Bride and Rose: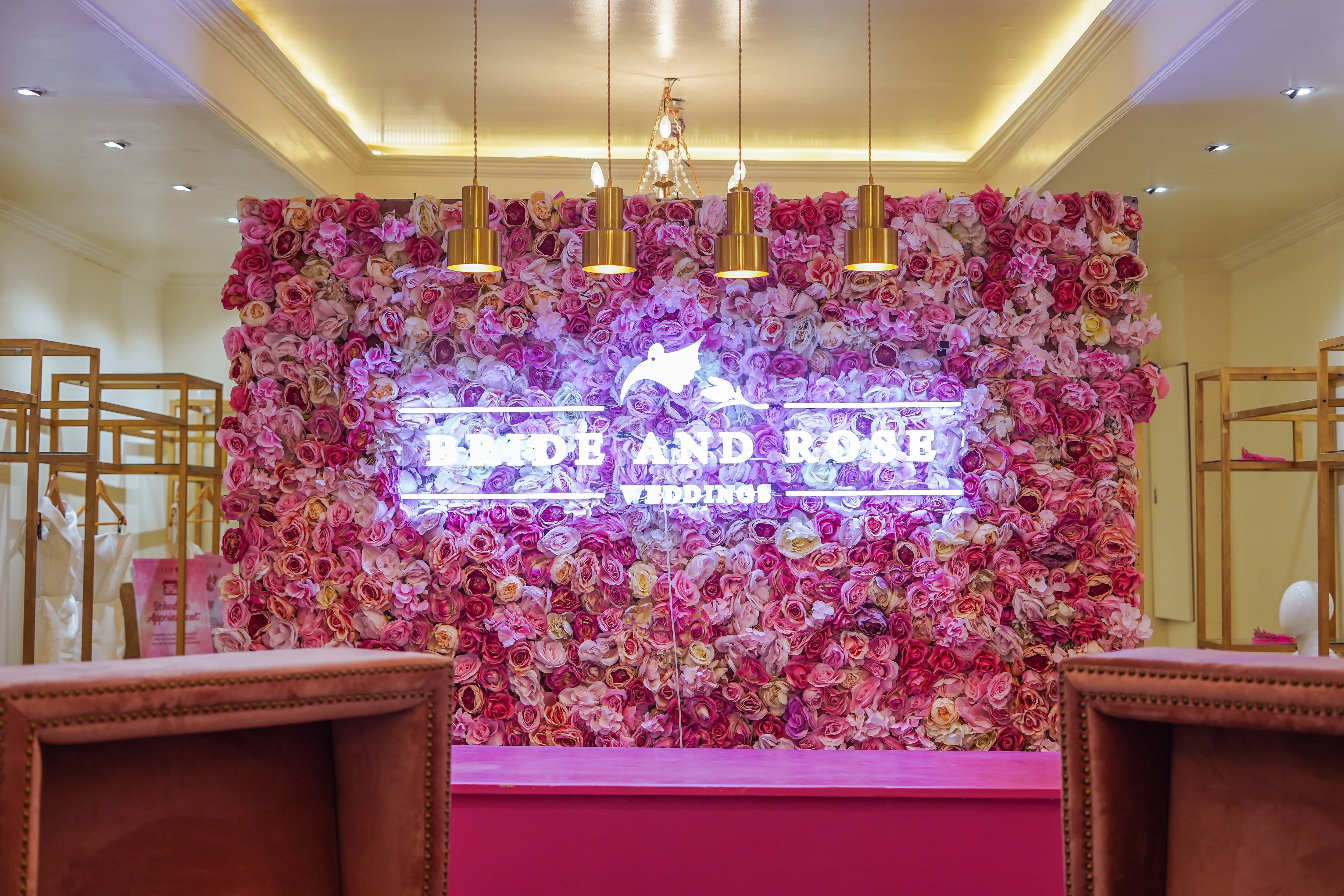 Owner Trishie is very passionate about making a bride's dream wedding a reality. In the future, she also dreams of having her own bridal shop in New York. With the kind of determination and knack for business she has, we can tell it's only a matter of time before that becomes a reality for her.
Bride and Rose is located at 2/F Il Terrazzo, Tomas Morato, Quezon City.
Photographs by Pat Buenaobra