Filipino Fashion Designer Puey Quiñones Brings Global Bridal Label Cocomelody To Manila
This creative director says their brand is all about luxurious wedding gowns that won't break the bank
One hard decision brides-to-be always have to make during wedding preparation is whether to go all-out on the wedding gown or be practical about the choice for it. After all, the big day only lasts for a day, and even this fact is bound to get divided opinion; it's either "It just happens once in a lifetime, so might as well splurge and make the most of it" or "It's only a one-day event, why spend excessive amount of money on something you might not even be able to use again?"
This dilemma is where this newly-launched bridal brand in Manila hopes to strike a balance in.
Introducing Cocomelody. The global bridal brand is known for collaborating with talented designers, sample makers, and seamstresses to bring their visions to life whether through haute couture or ready-to-wear creations. Filipino fashion designer Puey Quiñones, who migrated to Los Angeles in 2013 to rebuild his life and re-establish a fashion career after a scandal rocked his world, chanced upon the opportunity to be Cocomelody's creative director and in-house designer about three and a half years ago. With this endeavor, the couture designer, whose designs under his eponymous label tend to be edgy and avant-garde, gets to create more classic and wearable pieces that will be appreciated by a wider clientele.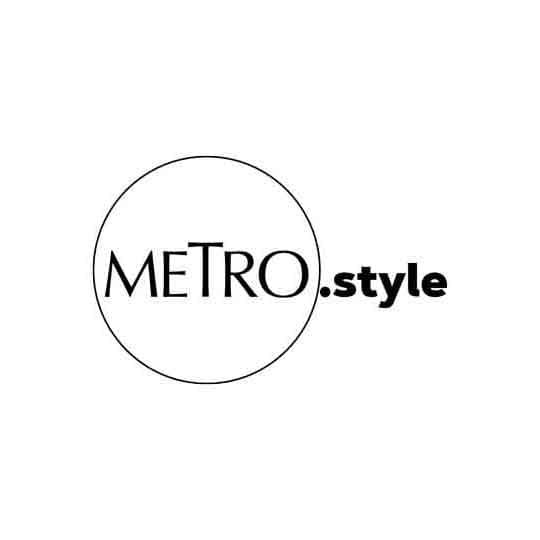 Puey Quiñones at the 76th Golden Globe Awards | Photo from @pueyquinones
Cocomelody definitely helped Puey get back on the right track, and gave him that drive to design with a renewed sense of purpose. It has evidently been an amazing three years for him, seeing brides from different parts of the world say their "I dos" in his dreamy creations. The brand, which also provides an online wedding dress shopping experience especially catering to women on-the-go, now has a total of 14 stores around Los Angeles in California; Dubran in South Africa; Villach in Austria; Tokyo, Kyoto, Nagoya, Fukuoka, and Osaka in Japan; and just recently, Manila in the Philippines. Early this year, Puey also did a Cocomelody pop-up store in New York.
Last July, Puey celebrated two milestones that anchor his comeback to the local fashion scene: the opening of his Bel-Air, Makati atelier with the Puey Quiñones/Los Angeles label and the launch of Cocomelody Manila.
During the exclusive press sneak peek at Cocomelody's latest collection yesterday, Puey was asked, "Why bring Cocomelody to Manila?" His quick reply was "Why not?" Indeed, why not? Given the fact that, in recent years, the wedding scene in Manila has been thriving, this is a great opportunity for Puey to expand this brand here.
He says, "I wanted to bring it to the Philippines, because I think it's about time right now... I want to share something to the brides, because I know how in weddings here, a lot of brides get stressed finding their dresses. Sometimes they get confused about what to wear. So here, I'll make it easy. I'll bring a collection. You just choose from our yearly or seasonal collections, and then you can customize it. We make it according to your size. We can make some changes or alterations, we do that. It's easy. I know that a lot from the younger generation, they're very busy, so it will also help them find their dress very quick, fast, and stress-free, and at the same time, it's not going to break their bank."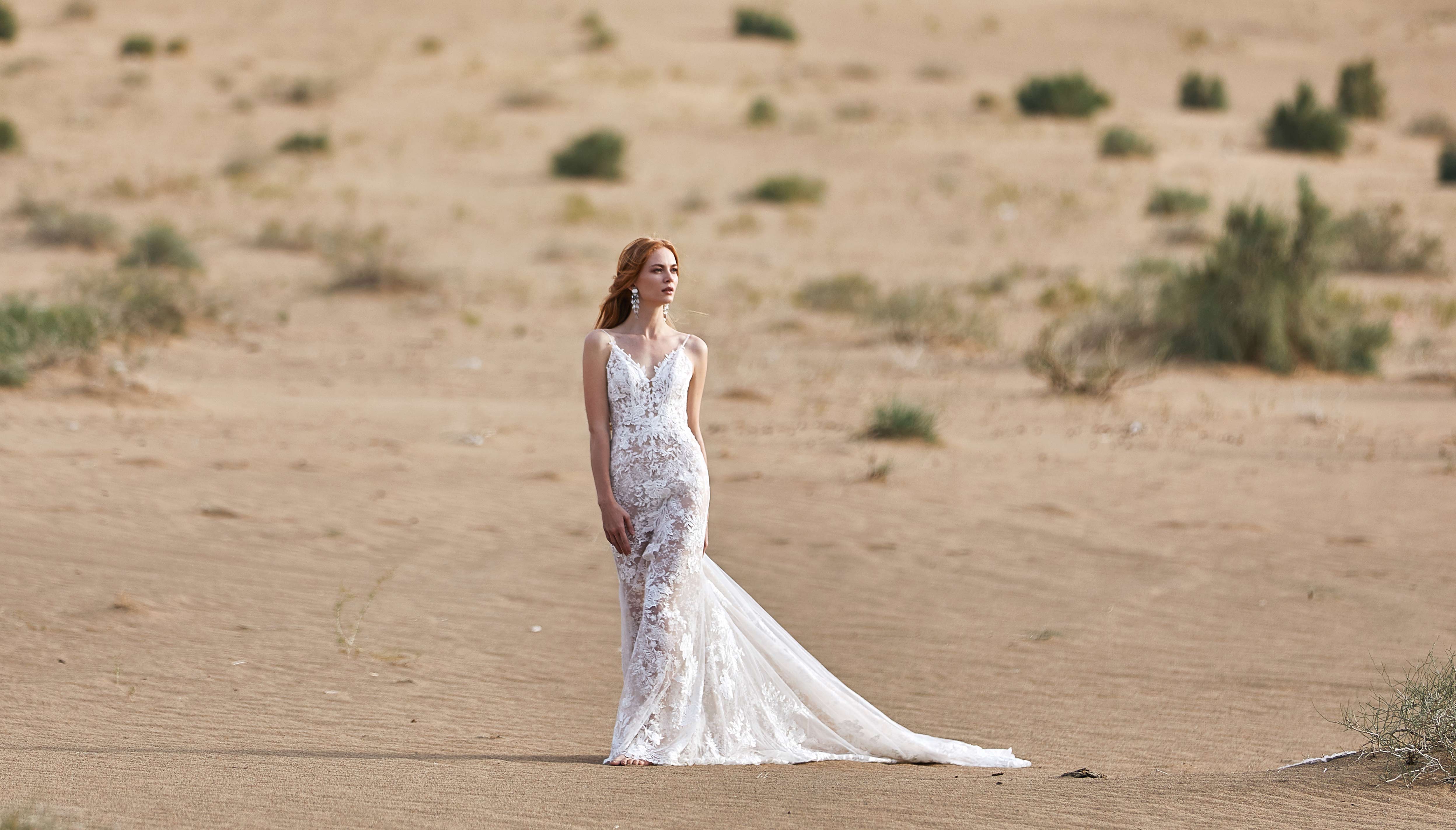 Cocomelody is all about luxurious wedding gowns that are reasonably priced, and that's what makes it a favorite and go-to of many brides across the globe. This experience is what Puey wanted to give brides-to-be in Manila. "The vision of Cocomelody is we want to give our brides the luxury experience of going to the salon, and we want them to have a one-on-one with our stylist, but the price is very affordable. We want to mix the high and low," Puey tells Metro.Style.
In his elegant, pre-dominantly white atelier in Makati, brides will feel at home and at ease, without feeling intimidated or pressured to shop for wedding gowns. After making an appointment online (read: this is a must), they will be entertained by a style expert who will tell them the right cuts and silhouettes for their body types as well as the perfect details to go with their personalities, and carefully guide them throughout the selection process. Once a bride has made her choice, the dress is ordered to her specifications and will be delivered in 2-3 months.
For a price range of P30,000 to P100,000, Filipina brides can now walk down the aisle in their dream gowns. "The quality is very good because our tailors and seamstresses are trained in Paris," Puey points out.
"A lot of brides are really on a budget. Also, a lot of our clients, the younger generation, they want to spend their money more on traveling, so at least if you can save a little on your wedding gown, you can have a little more budget for your honeymoon, so it's practical," Puey shares further.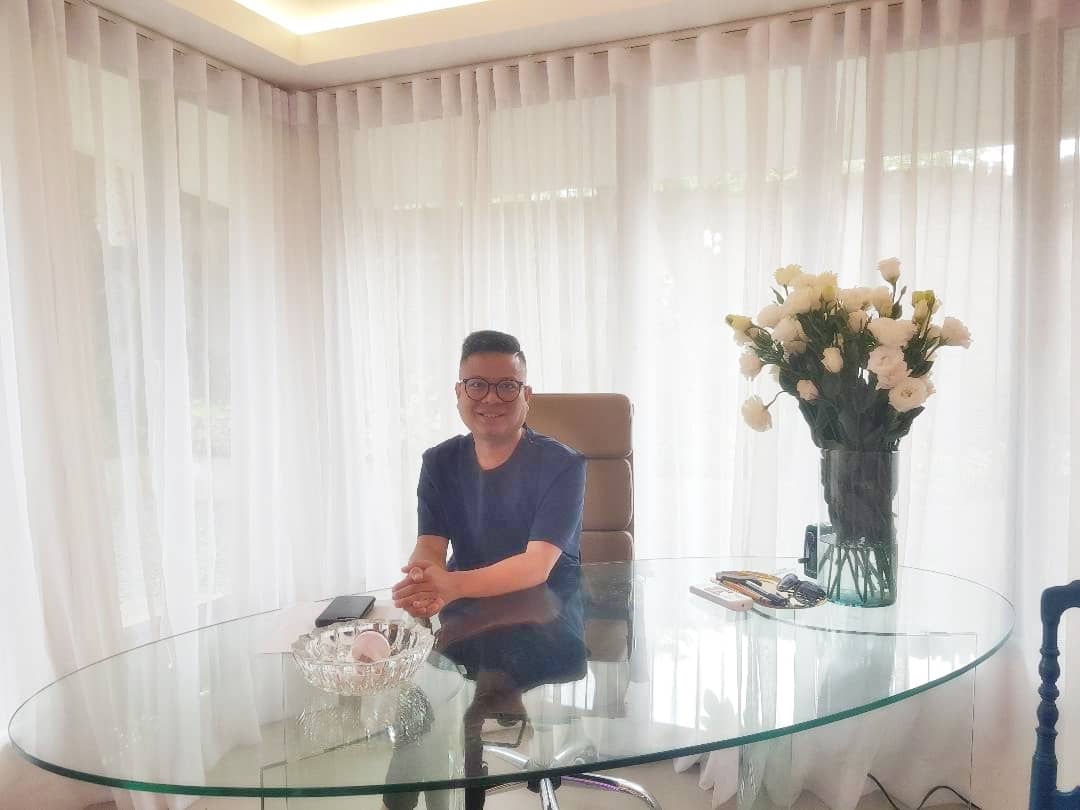 Puey in his office | Photo by Grace Libero-Cruz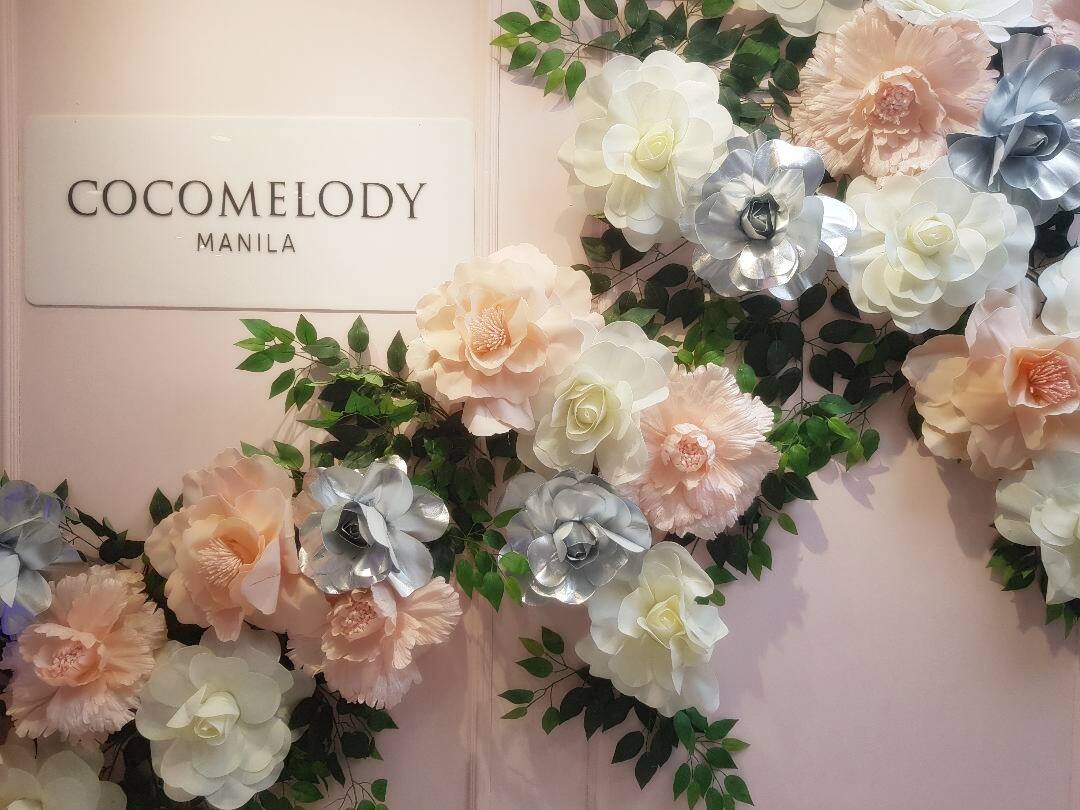 Cocomelody's gowns are classic and timeless, and this is because Puey wants their brides to look back on their wedding photos several years from now and still feel happy about their looks. The brand has six designer collections to choose from: Classic, Grace Luxury, Lily White, LB Studio, Fall Collection by Puey Quiñones, and Bohemian Nomad Collection.
The Classic collection is inspired by British royal weddings and old Hollywood films, making use of fine silks, romantic Chantilly laces, and forgiving stretch crepes. The Grace Luxury collection will appeal to those who are looking for gowns fit for a fairy tale wedding, with mermaid silhouettes, fluffy skirts, and intricate details. Lily White collection is for the "carefree and outgoing bride," as it is inspired by the motion of air, a concept translated into soft, flowy, and easy blush and pastel-colored gowns that are embellished with delicate laces and illusion tulles. The LB Studio features extensive use of lace and tulle, for an irresistibly romantic look. The Bohemian Nomad collection is cool and chic, with pieces in easy-to-move-in silhouettes, light fabrics, and sexy off-shoulder necklines.
Cocomelody's bridal boutique store is located at Bel-Air, Makati City with telephone numbers: 02-2755282/+63 9162163147 or you can visit www.cocomelody.ph. Facebook: Cocomelody PH. Instagram: @cocomelodyph. Website: www.cocomelody.ph.